DIY Guide To Yard Grading
How To Grade Your Yard And Prevent Foundation Issues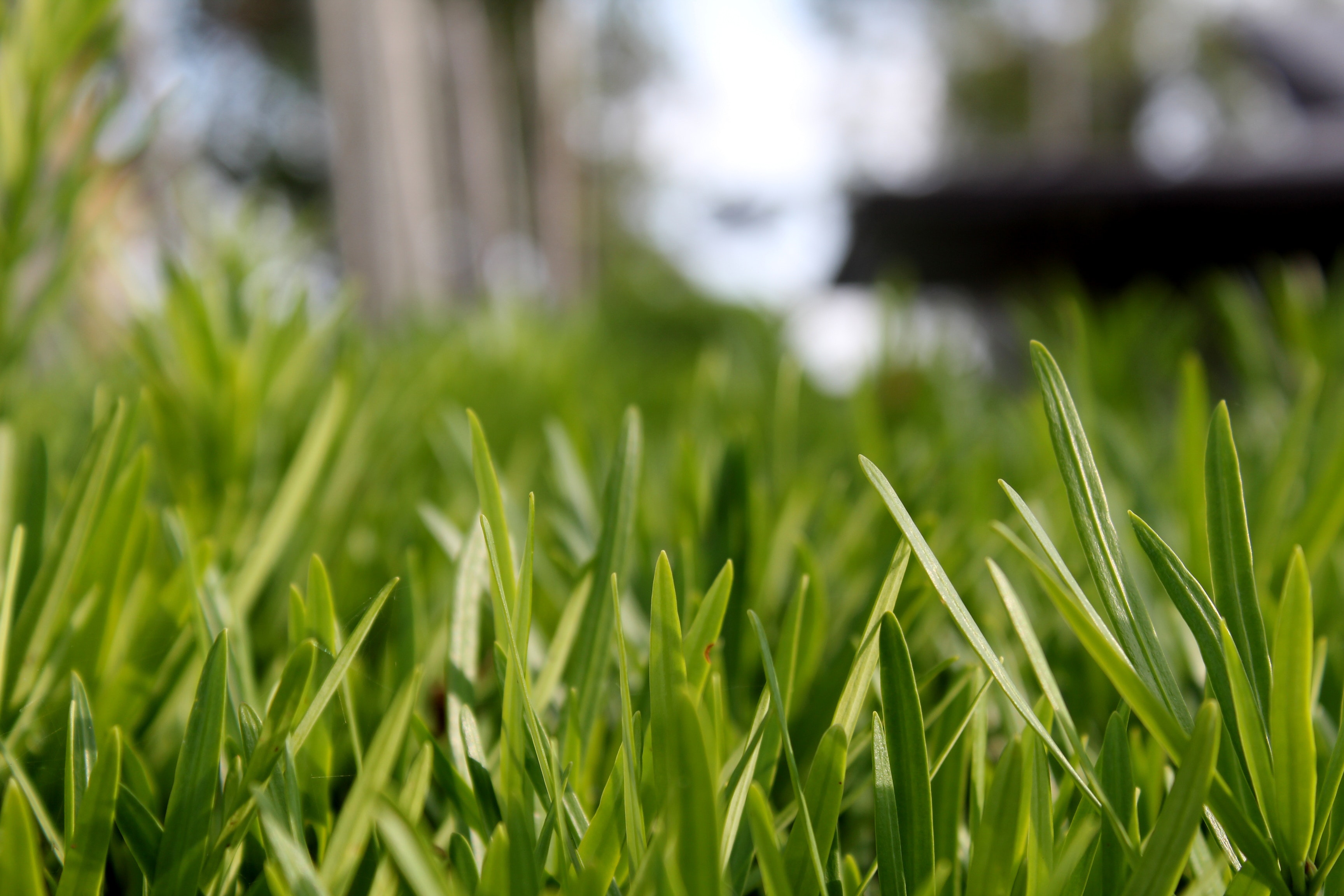 If you're curious about what yard grading is exactly and how it might impact your home, you've come to the right place. In this exclusive guide, we're going to break down what yard grading is, why it's important for you, and some simple fixes you can do to protect your yard and the integrity of your foundation.
Why Yard Grading is Important For You And Your Home
What Is The Appropriate Grade For Your Yard
Examining The Current Grade/Slope
Preventing The Flow Of Water Toward Your Foundation
Why Yard Grading Is Important For You And Your Home
Yard grading is the level or slope of your yard from your foundation. Ideally, your yard's slope is designed to ensure that water flows away from your house. If water is allowed to collect near your foundation, it can cause leakage, flooding, and the sinking of your home if left untreated. Having a yard that is not properly graded can also create standing water, and affect the overall quality and health of your yard, so it's important to make sure that you have an appropriately graded yard.
What Is the Appropriate Grade For Your Yard
Before you examine the grade or slope of your yard, it's important to know what grade you are looking to see, and what you will be aiming for if you need to adjust the grade of your yard. Grades between 3% and 25% are considered acceptable grades, with a grade below 3% leading water toward your house, and a grade above 25% can cause erosion, which you also want to avoid. A positively graded yard will have a slope similar to that of the example below.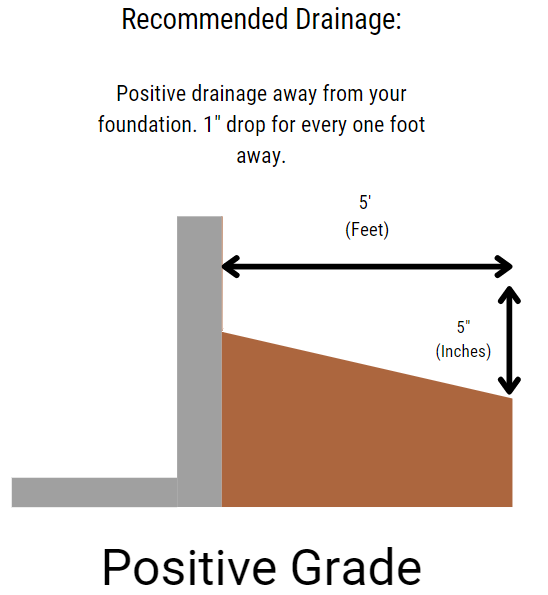 Examining The Current Grade/Slope
After the next significant rainfall occurs, walk around the exterior of your home and examine your yard, paying particular attention to any downspouts on your home. You're looking for any areas of your yard where there is standing water or any instances of water flowing toward your home. It is critical that water is not allowed to collect anywhere in your yard and that water is always flowing away from your home and foundation.
Preventing The Flow Of Water Toward Your Foundation
If you've noticed any standing water or water flowing toward your home, there are a couple of measures you can take to solve this issue yourself. If you notice that water is collecting near any of your downspouts, you will want to attach downspout extensions that will take the water farther away from your foundation.
If you believe that water is flowing toward your home, you may need to consider adding more dirt closer to your foundation in order to create that positively graded slope mentioned above. The rule of thumb is that for every foot away from your house, your slope should be increased by 1 inch.
In some instances, adding dirt near your foundation will not be enough to prevent the flow or collection of water. If that is the case, a professional landscaper will be your best option in order to preserve the integrity of your home's foundation.
Have Any Questions About Buying or Selling A Home? Contact Us!
If you have any questions or concerns about any aspect of the real estate process, contact us by filling out the form below. Our Realtors ® place your priorities first when buying or selling a home in the Greater Kansas City area, and we utilize every tool at our disposal to make sure you win in this housing market.