What to Know About Your Home's Foundation
Posted by Ask Cathy Marketing Group on Wednesday, July 12, 2023 at 1:00 PM
By Ask Cathy Marketing Group / July 12, 2023
Comment
Tips on Identifying Signs of Foundation Issues
Average Foundation Repair Costs, What to Look for When Buying a Home, and More!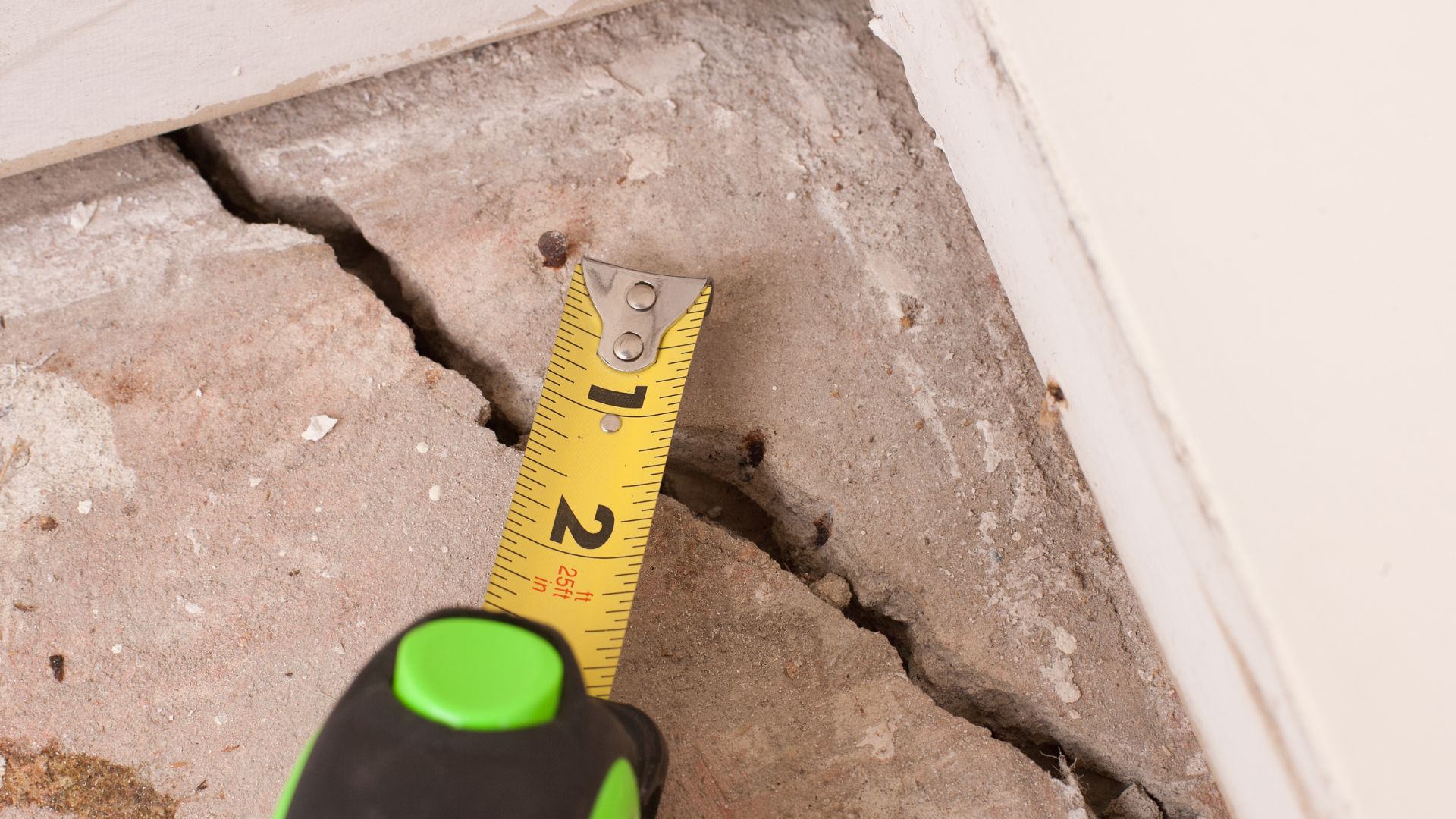 The foundation of your home, put simply, is the bedrock of your home, and we cannot stress enough how important it is to make sure to be on the lookout for any signs of foundation issues. In today's blog, we'll cover a couple of ways you can walk around your house and look for any potential indicators of foundation issues, what to know about the foundation of a home you are looking to potentially buy, and the average cost to fix foundation issues in a home.
Warning Signs of Potential Home Foundation Issues
Horizontal Cracks in Your Home
When walking through your home, keep a lookout for any cracks you notice in your floors, walls, and brick. Small vertical cracks shouldn't be a cause for concern, as homes do need to settle. What you need to be aware of is any horizontal cracks in your wall that could indicate foundation problems.
Is Your Home Sinking or Rising?
You'll also want to check around the exterior of your home and see if one side of your home is lower than the other, or if the floors are uneven in your home. The slabs of concrete that serve as the foundation of your home can sink or rise over time, which can cause major foundation problems.
Examining Your Crawl Space
If your home has a crawl space, make sure to venture into it every once in a while to check for any wet or moist areas, and make sure that you are sniffing around for any moldy or musty smells. These can indicate that an area is too moist, and your foundation could have water leaking into it.
Check Your Windows and Doors
Another good indicator of foundation issues is if you are having any problems with your windows and doors. If you have a window that has gaps allowing air into your home, or if they open or close with some degree of difficulty, your foundation could be shifting. Similarly with your doors, if they do not open all the way, or won't close properly, you could be looking at issues in your home's foundation.
Check Your Cabinets and Counters
If you look at the backside of your cabinets and counters and notice that they are pulling away from the wall, it could be a sign that your walls are shifting due to a foundation issue.
What to Know About the Foundation of a Home When Buying
When buying a home, you'll want to pay attention to the foundation of the home to make sure that the home you are potentially buying doesn't have any major issues lying in wait. Thankfully, in Missouri, it is required for sellers to disclose any foundation issues the home has, and any recent repairs, so you can know right away what the deal is with a home's foundation. Additionally, we always recommend that any of our buyers get a full inspection done for any potential home they want to buy, which will reveal any foundation issues the home has. If a home has had recent repairs done to the foundation, you'll want to make sure to review those changes and keep any warranty information for the future.
Average Cost to Repair Foundation Issues
Throughout the blog, we have discussed the importance of looking out for any foundation issues in your current home and any home you are looking to buy. The reason is that repairing foundation issues can be expensive! According to Inch Calculator, the average national price in 2023 for repairing foundation issues is $4,000, with our local average price in the 64036 zip code coming in a little higher, at $4,208.
Looking to Buy or Sell a Home in the Kansas City Area? Contact the Ask Cathy Marketing Group Today!
If you are thinking of buying or selling a home in the near future, or if you just want to learn more about the process of buying or selling a home, make sure to contact us here at the Ask Cathy Marketing Group to schedule a complimentary consultation! Our dedicated Realtors Ⓡ have decades of experience buying and selling a home, and identifying any potential foundation issues as well! You can contact us by calling us at (816) 268-4033, or by filling out the contact information below! If you have foundation issues in the Kansas City area and want to contact a professional, you can also reference our recommended vendors on our website!