What to Know About Changes to Loan Level Price Adjustments
Posted by Ask Cathy Marketing Group on Wednesday, April 26, 2023 at 1:00 PM
By Ask Cathy Marketing Group / April 26, 2023
Comment
How the Changes to LLPAs Impact You
Examining the Impact on Monthly Morgage Payments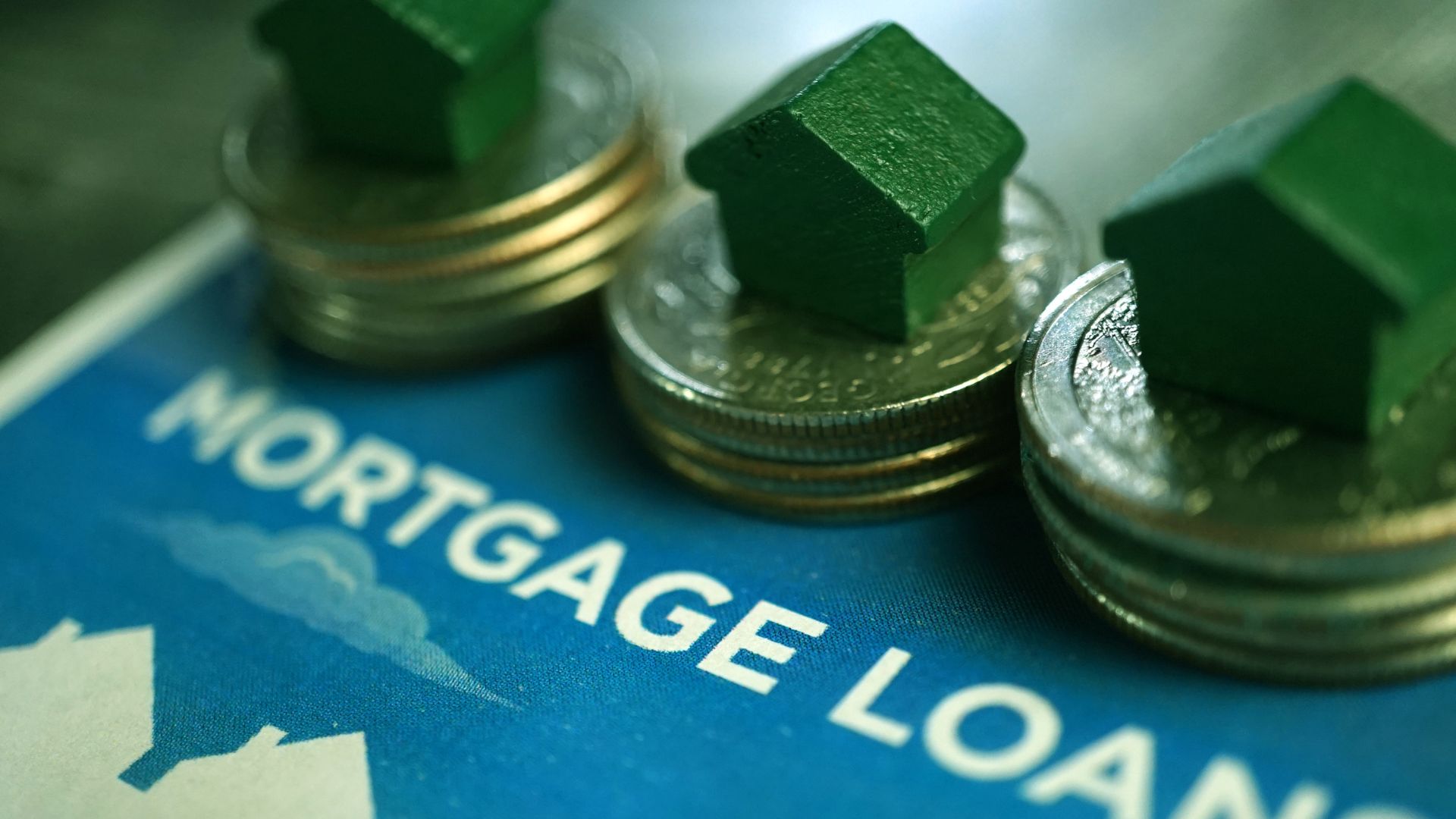 You might have seen some news lately talking about mortgage payments and changes within Fannie Mae and Freddie Mac's Loan Level Price Adjustments (LLPAs) In today's blog, we'll be talking about what you need to know about the changes, what LLPAs are, and how the changes impact those with high credit scores vs. low credit scores.
What Are Loan Level Price Adjustments?
In essence, LLPAs are adjustments that Fannie Mae and Freddie Mac make to your loan price at the time of origination. Below is the official definition from the FDIC website,
Risk-based pricing adjustments that vary based on credit score, loan-to-value ratio, type of product, and various other factors, charged at the time of origination. Fannie Mae and Freddie Mac charge both annual guarantee fees and upfront LLPAs. Most lenders convert LLPAs into the interest rate on the mortgage, which the borrower pays over time. (See also Guarantee fee)
LLPAs are calculated based on a number of factors, including your credit score, your loan-to-value ratio (How much of your purchase price are you including in your down payment vs. the loan), occupancy type, number of units in the property, and now, your debt-to-income ratio. Including your debt-to-income ratio, which is how much of your monthly earnings go toward debt payments every month, is one of the new changes to how LLPAs work.
It's important to note as well when this change to LLPAs went into effect. The change was announced in January, with Fannie/Freddie saying that the change would begin to be implemented on loans delivered on or after May 1st of the current year. Loans are typically delivered to these institutions weeks after you close on your house, sometimes even more than a month. This means that these changes really went into effect in late March/early April. If you are curious to know if this change will impact your home loan, talk to your lender.
How Do These Changes Impact Those With a High Credit Score?
One of the reasons that these changes to the LLPAs are being covered so much by the news as a whole is the impact the changes have on the prices that those with higher credit scores will pay compared to the prices they would have paid previously in order for those with lower credit scores to have lower prices on their loans. Before we get into some price examples, it is important to note that you will ALWAYS be paying less per month than those with a lower credit score than your credit score. No matter how tempted you might be to ignore credit card payments, etc. in order to tank your credit score to get a better price on your loan, you need to know that you will not be acting in your best interest. Say for example you are a homeowner closing in on a loan with a FICO score between 740 - 759 with a LTV between 80 - 85%, your LLPA% is only 0.750% higher than a homeowner with the same FICO and LTV that had their loan processed before the changes.
What About Those With a Low Credit Score?
As mentioned earlier, the flip side of the higher prices for those with high credit scores, is that those with lower credit scores will see decreased prices compared to before the latest changes to the LLPAs. If you had the same LTV as the example above, but had a FICO score between 660 - 679, you would have a 0.625% lower LLPA%. However, looking at the chart below, provided by Mortgage Rate Watch, you can see that using the same examples provided above, the homeowner with the higher credit score will have an LLPA of 1.000%, versus an LLPA of 2.125% for the homeowner with the lower credit score. That's a difference of 1.125%, which could translate to thousands of dollars a month difference between the two home loans.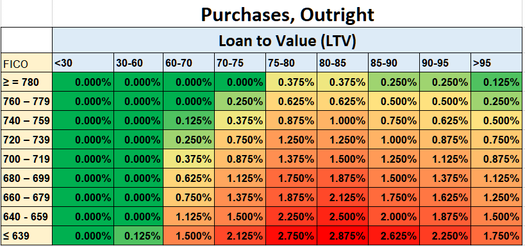 Graph Courtesy of Mortgage Rate Watch
Contact the Ask Cathy Marketing Group With Any Lending Questions!
If you have any questions about the changes to LLPAs, or have any other questions about mortgage loans, contact us here at the Ask Cathy Marketing Group! We can put you in contact with several trusted local lenders, who know home loans inside and out, and know our local real estate market as well! Feel free to fill out the contact form below, or call us at (816) 268-4033!