What Ever Happened to Tiny Houses?
Posted by Ask Cathy Marketing Group on Monday, September 11, 2023 at 1:00 PM
By Ask Cathy Marketing Group / September 11, 2023
Comment
Benefits of Tiny Homes!
Available Tiny Homes in the Kansas City Area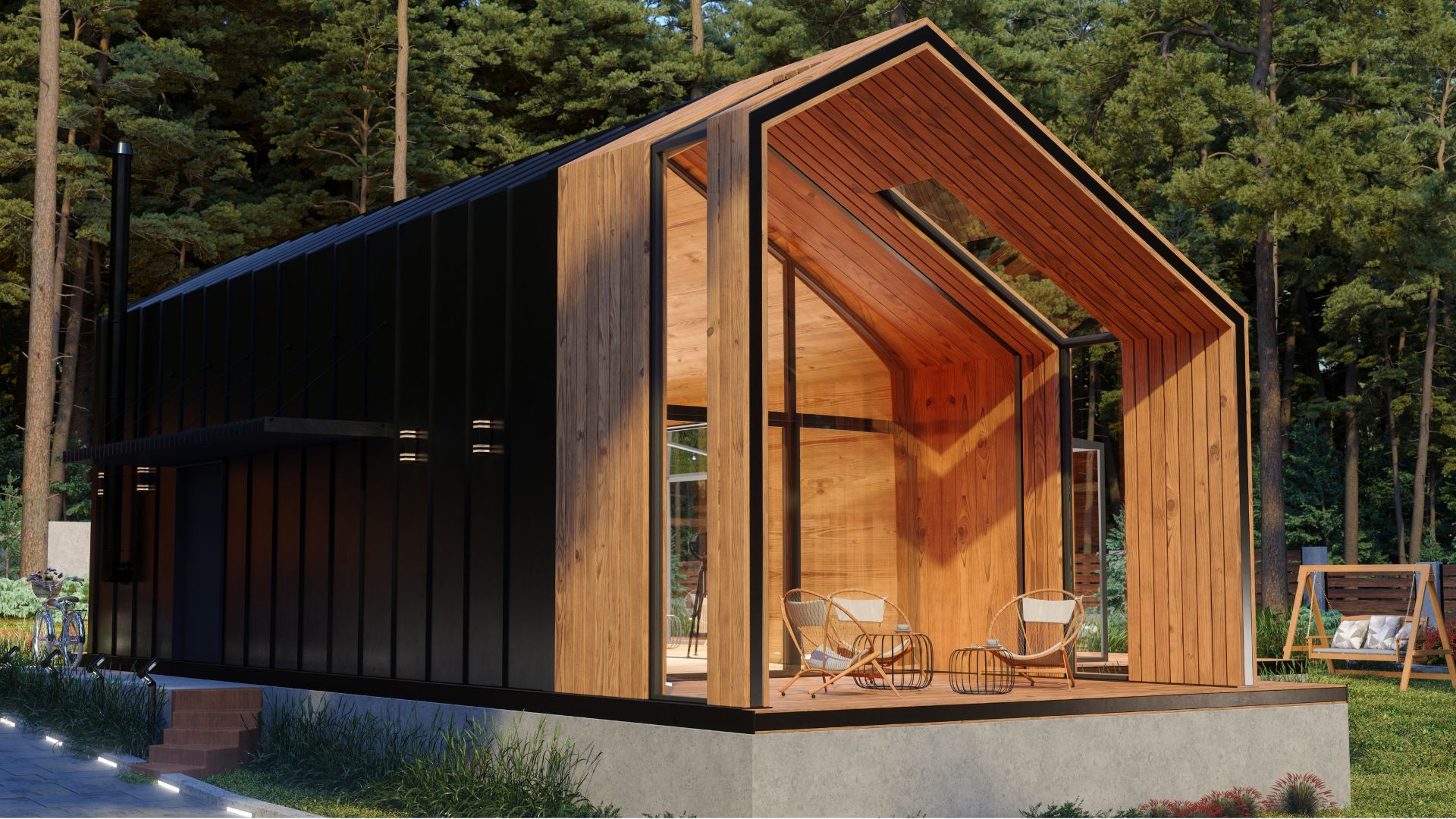 Remember back when tiny homes seemed to be the next big thing? HGTV and all the home networks were chock full of television shows about tiny homes and all the supposed benefits to them. They seemed to be just a perfect solution for a number of situations.
People who couldn't afford a large mortgage
People who wanted to downsize
People who travel for a living
People who want to make a smaller carbon footprint
People who wanted to live closer to family but not live with them
People who wanted to have an accessory home on their property
In recent years, homes and the space within them have become more important than ever. As the choice of working out of the office and in our homes was mandated across many industries - homeowners found the need for bigger, more efficient homes, where all residents could live, work, and carry on. Home offices and the space for them went from being a luxury to a necessity. Some homeowners stood still, hunkering down in their homes and staying put, yet many more used lower interest rates - meant to enliven a slowing economy - as their advantage to upgrade and move.
If you have been watching the real estate market in the last few years, it has been through a rollercoaster ride of changes. To no inventory, to historically low rates, to shortage of building materials, to astronomical bidding wars. First-time home buyers, while wanting to jump into the deep end of homeownership, found it difficult to even dip a toe into the shallow end, since experienced homeowners with equity and cash reserves on their side, tended to win out on any bidding war. Now, many first-time homeowners are reluctant to enter the market due to ever-increasing mortgage rates. Still, many dream of owning their own home.
So now that all the hubbub has died down a bit, and other trends, other issues have been pushed at the forefront, it may be the time to revisit the merits and drawbacks of tiny home living or maybe better yet, small living as a viable option for homeownership.
What Constitutes a Tiny Home?
For most people, a tiny home hovers around 100-300 square feet, and is meant to attach a trailer to the back of a truck with a slightly oversized camper on the back. Once you find a campground to park it in, away you go! For others, it is living in a box no bigger than a backyard shed with a compost toilet, on a tiny home plot, or a kind relative with some acreage to spare. For the majority of us, those options are less than appealing. Sure, it might be fun for a week or a weekend away, but for long-term living, it may seem an impossible lifestyle to maintain.
This type of tiny home has many challenges in both logistical and fundamental aspects, and they certainly do not work for everyone. For those with mobility issues, the idea of climbing up a ladder or tiny staircase into a sleeping loft seems impossible, if not a safety hazard. For others, proximity to services and employment, instead of more rural living makes rustic tiny living impractical. For even more, the feeling of isolation, while living in a tiny home seems unbearable - after the charm and uniqueness of living in a tiny home wears off a bit, what then?
So how can we live tiny, but still live comfortably?
When Less Is Actually MORE
There are many benefits of living small. You will spend less on utilities, yard work, and even furnishings. There is no need to heat or cool rooms you aren't living regularly in or furnish them with items and furnishings you rarely use.
You may find when downsizing, that you don't actually need all the space you think you do, especially if you plan and make the most out of the space you do have. For instance, need a guest room? Try a serviceable pullout couch in your living area, or second bedroom, that doubles as an office. When space is at a premium, why use your resources on a space that is only used sparingly?
Everything is less, and in turn, all that you take in, use or spend money on reflects this. All these differences can add up to either some significant savings or some very frugal living.
Home improvements don't have to break the bank. Happily, depending on the project, home improvements cost less when compared to larger homes. A roof replacement on a home that is 800 square feet certainly costs less than on a home of 3200 square feet. A kitchen counter replacement or upgrade also costs less in kind.
This can provide the opportunity to give your home "jewel box" potential. It is rare that you see a small jeweler's box opened to see something unattractive or ugly, right? The anticipation is that you will see something brilliant and beautiful inside. Your small home is your own jewel box, to make it just how you want it. When you have a home that is smaller than average, some of those finishes and furnishings that may have been out of reach in a larger home are now in the realm of reality. Everything you bring in is done so with a great deal of thought, as you don't have room for things that are just there to take up space. As every room and every surface is used, through daily use, you want the items, furnishings, fixtures, and materials you are surrounded by to be those you truly love and that make you happy. Even though your square footage has shrunk, you don't have to give up having a beautiful home.
Potential and Problem Solving
In the Kansas City area and its suburbs, as of this writing, there are currently 70 homes under 800 square feet or less available to purchase. Not all are move-in ready, or even inhabitable, but you may be surprised at the number of homes with jewel box potential.
Small or even tiny home living is certainly not for everyone, but it can be a solution to a housing problem, a first step into homeowner dreams, or even a wonderful alternative to older folks who aren't ready, or unwilling to give up independence for an elder care living situation.
Whatever your home need is, our team is ready to help and advise, and more importantly, to show you all your living options, either big, small, or tiny!