Urban or Suburban: A Hard Choice or No Choice at All?
Posted by Ask Cathy Marketing Group on Wednesday, August 24, 2022 at 1:00 PM
By Ask Cathy Marketing Group / August 24, 2022
Comment
Choosing Between Life in the City or in the Suburbs
Pros and Cons to the Hustle & Bustle of City Life vs. the Quiet Suburban Life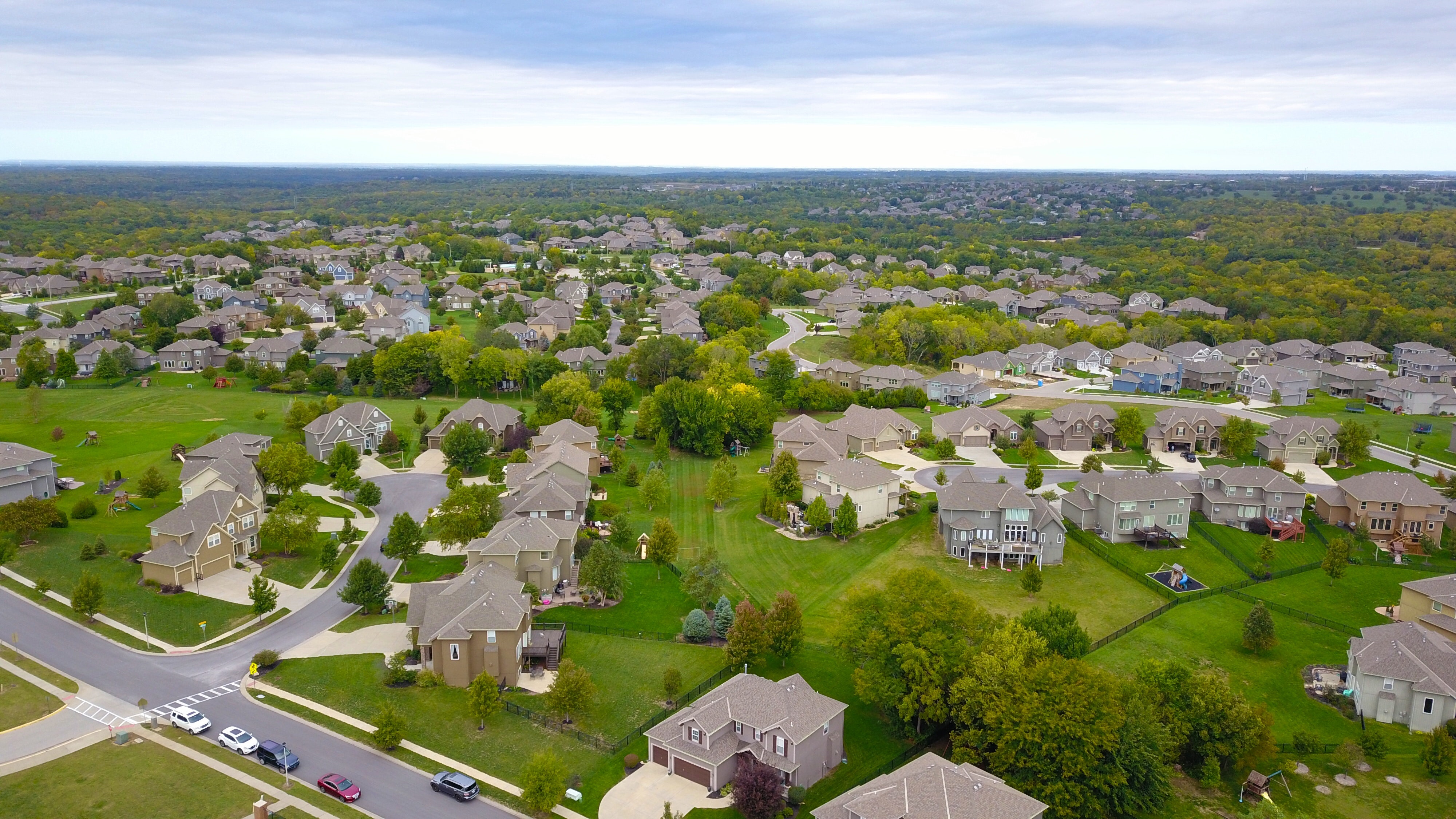 For those of us living in the Kansas City area, we have a choice to make. This area is rich in amazing spots to live, in both city and suburb environments. For some the choice is easy, access to certain schools or amenities makes the decision very clear. For others - perhaps without dependents or particular guidelines to follow - the choice is a bit harder since you could live anywhere. So what are the factors in deciding between both areas? Let's explore and find out!
Commute & Traffic
This is a big one. No one likes to spend more time driving to work or school than they have to. Time is precious, and having a shorter commute to your frequent destinations is paramount to making a good decision on where to live. Though city streets tend to be more congested in certain areas, major highways with suburbanites heading to & from work can be just as crowded.
Are you a person who NEEDS to be in their car on a daily basis, or do you like the idea of using public transportation? Living in the city, with the help of public transportation, could you be fully sufficient (or nearly) without getting behind the wheel of your car? With Kansas City expanding its streetcar routes to more locations within the city, living in the core of the city could be quite appealing.
Look at where you travel to most, on a daily basis, and consider an area close by. Not only will this save time in the car, but also gives you more time at home, or doing other things you love to do. It also saves on wear and tear on your car, and gas money too! Another good tip to decide where to live is to be driving in the opposite direction of where most people are heading during commuting times.

Lifestyle & Amenities
Do you like the sense of community that a larger suburban neighborhood brings, where there is a community pool, and other residents in the same season of life you are in? However, where do you see yourself long-term? Could one choice now, be the right choice, with the thought of moving to the other in the near future? What are your other goals tied to where you live? Work, personal, family - all have an effect on where you live.
What do you like to do when you aren't working? Do you like to frequent museums and unique coffee shops? Are large parks and shopping centers more your thing? Do you have a favorite bakery and grocery store? Like to be close by to your favorite hiking trail, or relatives that live in the area? If the idea of walking out your door, down the street, and into your favorite restaurant or pub sounds like heaven, then the more urban lifestyle is for you. There are a plethora of "hangout" spots abound in a more urban environment.
Make a list of how you spend your free time, and you will see patterns emerge. Does it make more sense to live closer to work, closer to the amenities you frequent, or is there a happy medium equidistant to both? The perks of living within a 5 to 10-minute drive to a grocery store mean the world when you've forgotten something in a recipe you are making, or you just ran out of milk. If you live further out away from amenities, can you discipline yourself to make grocery runs an important part of your routine?

A Final, VERY Important Thought
Deciding on where and how you want to live is certainly an important decision. However, the first step in deciding where to purchase a home all comes to one key item: affordability. You want to be able to afford to live the lifestyle you want, but sometimes our vision and reality are two very different things. Before looking at homes, the Ask Cathy Marketing Group will guide you through getting pre-approved. (if you haven't already) so when you DO find that perfect fit for you, you will be able to act on it and move forward. Looking at your budget and purchasing a home around what you can comfortably afford will lead to a happier, more fulfilling life no matter where you unpack your boxes.
Whatever area seems like it might be the perfect place for you to set down roots, the Ask Cathy Marketing Group has got you covered. We are experts in our entire area and will help you determine just the right fit for you using our insight and experience every step of the way. So give us a call at (816) 268-4033 and let's get to house hunting!