The Ultimate Kansas City Area Park Guide
Posted by Ask Cathy Marketing Group on Monday, April 25, 2022 at 2:00 PM
By Ask Cathy Marketing Group / April 25, 2022
Comment
Kansas City Parks For Families, Adventurers, And Four-Legged Friends!
With the arrival of spring, and believe it or not…. summer - just lurking around the corner, the urge to spend time outdoors is like an alluring siren's song calling to us after a seemingly long winter.
While we may know our favorite outdoor spots that are the closest to where we live, venturing out further than your own neighborhood is a great way to spend a morning or afternoon, and makes an adventure out of what may seem ordinary. To help you make the most of all of your great weather outings, the Ask Cathy Marketing Group put together a handy resource list to learn more about all the parks in our communities.
The entire Kansas City area is home to some amazing parks - playgrounds, hiking trails, splash zones, all-inclusive play areas, skateparks, and fishing spots. Did you know that Lee's Summit alone has 31 parks? WOW! That is enough adventures for an entire summer's worth of picnics! This resource is not just for people with young ones at home, as there are plenty of parks with activities for all ages, and interests.
No matter what outdoor activity appeals to you - you can bet there is a park in the area that features it!
Up until recently, our area parks have only included accessible parking, sidewalks, and bathrooms when park planning. Kansas City area parks and rec departments have addressed this issue by establishing new playgrounds with equipment that is inclusive to those with special needs so that all can enjoy, so we've included a list of those too.
And oh! Because the Ask Cathy Marketing Team loves our dogs almost as much as we love our kids…(shhh… maybe more?) It only made sense for us to include some of the best dog parks in our area too. Our furry kids like to venture out to discover all the new and exciting smells a different park has to offer. I mean, what could be better?
Do you have a favorite park? Are you hankering to live in a community with a great park close by or some amazing park amenities right in your neighborhood? Let us know your wishlist! Our team can help make that happen for you.

Community Park Guide Websites
7 parks featuring a sand volleyball court, an outdoor water park, and an inclusive playground.
14 parks, including a splash park, newly redone skatepark, disc golf, and more.
1 park with 2 additional greenspaces. One of the best small-town fireworks displays in the area.
4 community parks and 4 neighborhood "pocket" parks, including a skatepark, tennis courts, and a 5-acre lake for fishing
15 parks, including a community garden, shooting range, skatepark, and an amphitheater
48 parks, including a skatepark, water playground, and a Japanese Garden
11 parks with 400 acres of land including playgrounds, fitness trails, and an amphitheater. Some of the parks are currently undeveloped for future expansion.
31 parks, hiking trails, and sand volleyball courts.
With 221 parks, 55 park shelters, and more than 100 miles of trails, Kansas City boasts some amazing places to spend your afternoon. Their interactive park directory is able to be filtered by amenities so that you can find just what you are looking for and where to find it!
4 parks, a dog park, a splash zone, and more
32 parks with 42 shelters
6 parks, one greenway, and an 8.2-mile trail system
6 parks, splash pad, playgrounds, disc golf, lake, grills
5 parks featuring an aquatic center, sand volleyball courts, tennis courts, a fully lit equestrian area, a skatepark, and more.
6 parks, geocaching, and hiking trails
83 parks and open spaces, and an arboretum.
8 parks and fitness trails, featuring flower gardens, disc golf, playgrounds, horseshoe pits, a skatepark, and more.
14 parks, a skatepark, sand volleyball courts, playgrounds, and shelters.
8 parks, featuring Missouri's first inclusive playground and an inclusive splash pad, stocked fishing ponds, and a skatepark.
6 parks with fishing, walking trails, a skatepark, disc golf, shuffleboard, playgrounds, and more.
3 parks, a skatepark, a playground, and a community garden
22 parks

Inclusive Playgrounds are Located in the Following Location
Bonner Springs:
Wyandotte County Park Field of Dreams: N. 126th St, Bonner Springs, KS
This park is a brand new baseball-themed playground that opened in August of 2020. Children can purchase a ticket at an old-school ticket booth, run around the "bases" and on the wide variety of play equipment - including slides, accessible swings, an accessible merry-go-round, and musical instruments. This park also features ramps and foam surfacing to ensure that the park is accessible to as many people as possible.
Independence:
McCoy Park: 800 N. Bess Truman Pkwy, Independence, MO
Adaptive swings, smooth flooring, and ramps ensure that this pioneer-themed playground is accessible to all. The park is fenced and features slides, sensory-rich musical elements, and interactive panels for children with cochlear implants to interact with. It also includes a Miracle League baseball field, which features a huge playing field and an even surface.
Kansas City:
Adaptive Treehouse at Wonderscope Children's Museum: 433 E. Red Bridge Rd, Kansas City, MO
The Wonderschope Children's Museum is an inclusive environment where all children can learn through play. To ensure its accessibility, it features accessible parking & bathrooms, wheelchair-friendly play areas, and a quiet room. One of the main attractions at Wonderscope is the adaptive treehouse. This treehouse contains ramps, extra space for wheelchair users, and sensory experiences.
Variety KC Inclusive Playground at CMH Entrance - Downtown Sybil Silkwood Nutter Inclusive Playground: Gilham Rd & E. 22nd St, Kansas City, MO
This playground, located at Hospital Hill Park in Children's Mercy contains tons of space for children with wheelchairs or other equipment to play as much as they want. The soft foam floor is easy to traverse, and a fence prevents small children from wandering off. A communication board for nonverbal children provides an inclusive atmosphere for all.
Tiffany Hills Park: 9400 N. Congress Ave, Kansas City, MO
Featuring accessible swings, sensory panels for touch and sound, and colorful metal slides, this fenced-in park is perfect for a day of adventures. The park is pirate-themed and has ramps leading to different pieces of equipment.
Variety KC Exploration Play & Sensory Zone: 6800 Zoo Drive, Kansas City, MO
The Kansas City Zoo holds the honor of being the first zoo to provide an inclusive playground. Located in the Africa section of the zoo, the playground includes a zip line with a companion harness, an accessible swing, and smooth surfacing. There is also a quiet zone area where you can check out weighted blankets and noise-canceling headphones.
Leawood:
Leawood City Park: 10601 Lee Blvd, Leawood, KS.
With ramped play structures leading to slides and saucer swings, Leawood City Park is the perfect place for children and adults to play together, regardless of physical or mental abilities.
Olathe:
College Boulevard Activity Center Playground: 11031 S. Valley Pkwy, Olathe, KS
This Variety KC park has inclusive play equipment, with smooth surfaces, and it is all accessible by ramp. A nearby accessible ball field features the Miracle League, a baseball league for children of all abilities.
Raymore:
Playground & Splash Pad at T.B. Hanna Station: 214 S. Washington St, Raymore, MO
Having opened recently in 2020, this new playground and splash pad will delight children of all abilities. The playground's amenities include communication boards, a merry-go-round, musical instruments, and more. If your children want to cool off, they can also head over to the splash pad, which features a train with a tunnel wide enough for wheelchair-users to pass through. The splash pad also contains splash buckets, colorfully lit-up spray jets, and overhead sprinklers. During the winter months, children can skate at the park's ice rink.
Coming Soon
Central Bank Shopping Complex: MO HWY 152 & Platte Purchase Drive, Platte County 64155
Legends Stadium: 1800 Village West Parkway, Kansas City, KS 66111
Joel Dean Hitt Park. Allendale Lake is currently in the process of fundraising for a new inclusive playspace.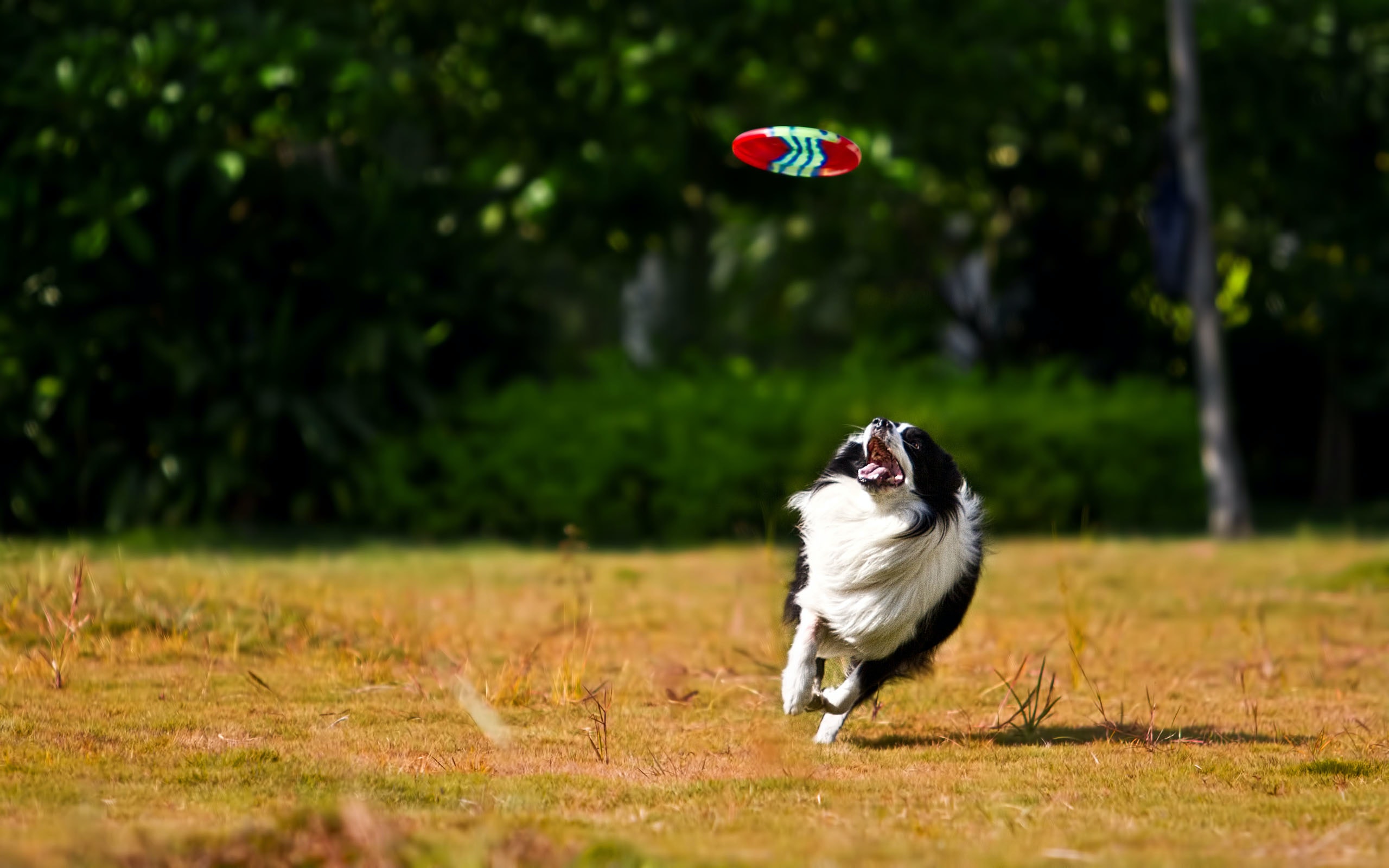 Dog Parks
Missouri:
Blue Springs
Blue Springs Dog Park: 1049 NE 20th St, Blue Springs, MO
Located in Gregory O. Grounds Park, this dog park contains separate areas to allow large and small dogs to play with dogs of a similar size. Your pets can run through the various agility equipment, run through the open space, or splash in the pond. Shady areas and water fountains are available, and a dog wash area is stationed at the exit.
Grandview
Tails & Trails Dog Park, 7601 E. 139th St, Grandview, MO
Ample seating, fencing, and numerous parking spaces make this park the perfect place for you and your pet. The park contains drinking fountains, separate sections for dog sizes, and agility equipment.
Lee's Summit
Dogwood Park: 51 NW Victoria Dr, Lee's Summit, MO
This park's five acres of land, featuring paved trails throughout create a picturesque environment for dogs to play. An agility course provides additional entertainment. Accessible parking, a drinking fountain, and restrooms are available as well at this park.
Happy Trails Park: 1251 SE Ranson Rd, Lee's Summit, MO
A unique feature about this dog park is that while dogs are enjoying setting new personal best times at the agility course, children can enjoy the playground located nearby. With playground equipment for both toddlers and older children, this park is perfect for dog-owning families. Additional amenities include a paved walking trail, a drinking fountain, and accessible parking.
Harrisonville
Family Center Farm & Home Dog Park: 706 Ash Street, Harrisonville
Open from 6 a.m. to 10 p.m. in the spring, summer, and fall, and 8 a.m. to 6 p.m. in the winter.
Kansas City
Penn Valley Off-Leash Dog Park: 29th & Wyandotte, Kansas City, MO
This park features a fence, and a double gate ensuring that even the most accomplished escape artist dog won't give their owner the slip. Larger dogs can chase each other across the main play area, and smaller dogs can play in a separate section just for them.
Swope Park Off-Leash Dog Park: 5051 E. Gregory Blvd, Kansas City, MO
One of the many events and amenities in Swope Park is an off-leash area for dogs. Like any good dog park, this park features separate areas for larger and smaller breeds of dogs.
Waggin' Trail Dog Park: 432 NE 32nd Ave, North Kansas City, MO
This beloved park in North Kansas City includes multiple tunnel runs, an agility course, and a walking trail. Dogs of all sizes will enjoy the two separate play areas, and owners will appreciate the benches and accessible water fountains. Take a seat, and watch your dogs run around as much as they want at the Waggin' Trail Dog Park.
Pleasant Hill
Best Friends Dog Park: 1509 Knorpp Road (next to the water towers) Pleasant Hill, MO 64080
Large and small off-leash areas, and water fountains for the dogs.
Liberty
Liberty Dog Park - Stocksdale Park, 901 S. La Frenz Rd, Liberty, MO
Stocksdale Park's dog park features three separate fenced-in areas to separate dog breeds by their size. The park includes a water spigot, a fire hydrant, an agility course, and benches so that owners can sit back and watch the show.

Kansas
Leawood
Leawoof Dog Park: 10601 Lee Blvd, Leawood, KS
Separate areas for large and small dogs, this dog park will keep your pet comfortable among friends of their own size.
Olathe
Heritage Park: 16050 Pflumm Rd, Olathe, KS
With over 30 acres of open and grass space, this dog park located in Heritage Park provides ample space for dogs to play. The area is fenced and includes a walking trail, a pond, and tons of shade-giving trees. Parking is accessible, as are the sidewalks, restrooms, drinking fountains, and parts of the walking trail.
Overland Park
Thomas S. Stoll Memorial Park, 12500 W. 119th St, Overland Park, KS
This gorgeous park contains seven acres of open land to let your furry friends run around off-leash. Continuous care ensures that this park remains in top-notch condition for your pet.
Shawnee
Shawnee Mission Off-Leash Dog Park, 7900 Renner Rd, Shawnee, KS
Shawnee Mission Park contains an absolutely massive 44-acre dog park with a paved trail leading to the lake. Dogs will enjoy going off-leash to explore the expansive grassland and wooded areas, and jump in for a quick bath in the lake if they choose to.
Thinking of Moving in the Near Future? Contact Us!
With so many great parks around the whole Kansas City Metro area, it's no wonder why our city is such a great place to live. If you are considering a move in the near future and felt motivated by the idea of living closer to a great park in Kansas City, contact our team at the Ask Cathy Marketing Group to get the process started. Our team has been helping families find their dream homes for over 20 years, and we will help you navigate the current real estate market. Have a house that you are thinking of selling? You can use our Home Valuation Tool below to find out what your home is worth based on the current market. Just fill your information in below and we will get back to you as soon as possible with the results!