Tips on Identifying Signs of Termites & Treatment Options
Posted by Ask Cathy Marketing Group on Wednesday, March 29, 2023 at 1:00 PM
By Ask Cathy Marketing Group / March 29, 2023
Comment
Signs of Termites & What to Look For In Your Home
Termite Treatment, and Local Pest Control Professionals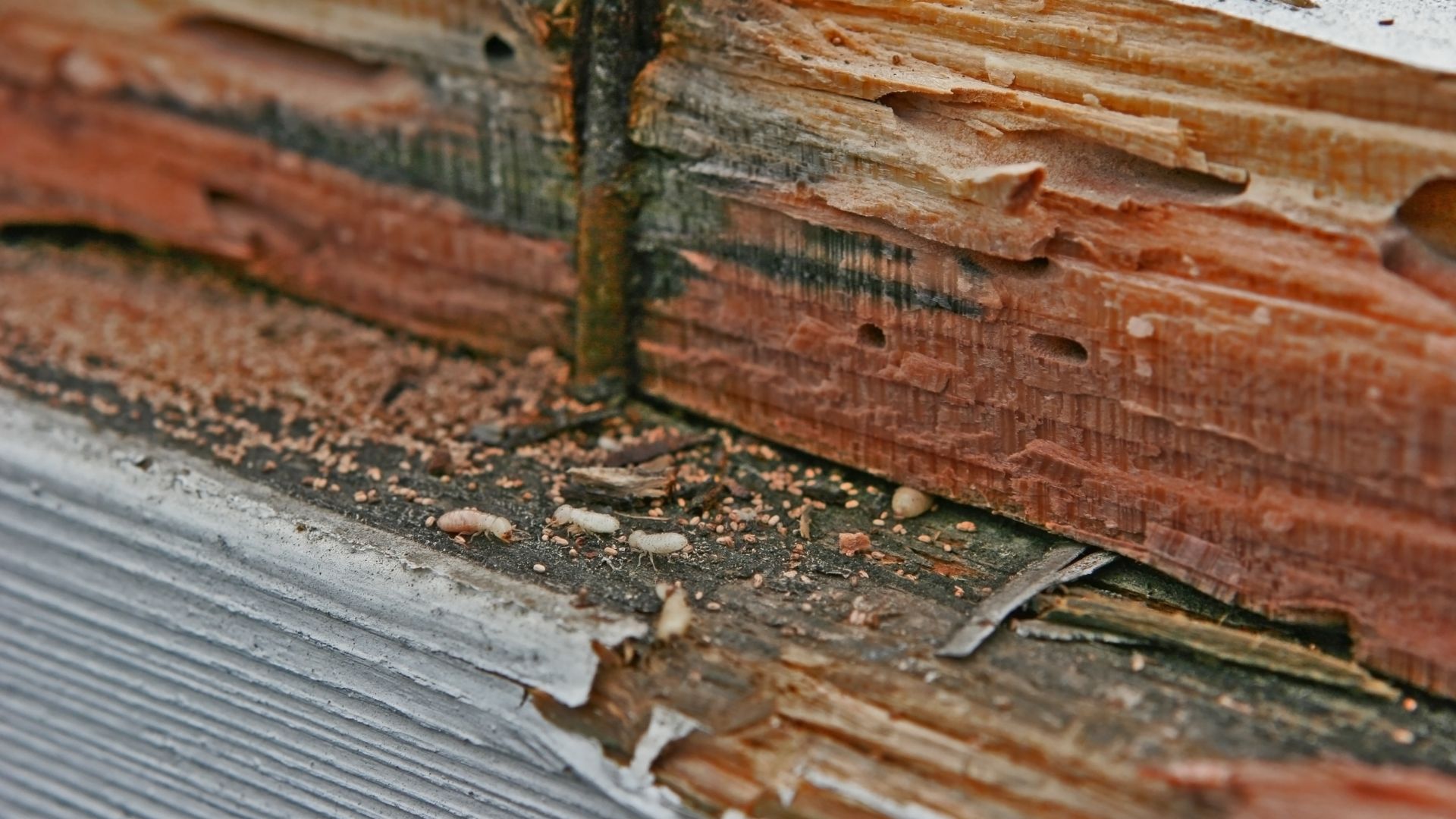 If you're a homeowner who has had to deal with termites before, you are probably all too aware of the signs of a termite infestation in your home. If you have thankfully not had to deal with termites in the past, we'll discuss common signs of a termite infestation, the type of termites you'll find in Missouri, and treatment options that some of our local vendors can provide if you are looking for preventative termite treatment or infestation control.
Termite Species in Missouri
In Missouri, the only species of termites that you will find are subterranean termites, which are the most common type of termite found across the United States. Subterranean termites can enter your home through the soil into your foundation, underneath the foundation, or even through any type of small crack or crevice in your foundation wall or structural wood. Once inside your home, these subterranean termites will start leaving very few signs of their presence, but there are some ways you can determine if you are dealing with a termite infestation.
Ways to Identify Subterranean Termite Damage in Missouri
One of the primary ways to identify a subterranean termite infestation in your home is to look for live termites, and the presence of tubes on the outside of your foundation wall, or on any infested wood in your home. The tubes are small, brownish tubes that allow the termites to survive in your home, venturing out of these tubes only to consume more wood in your home. Other signs of termites in your home include buckling wood, swollen floors and ceilings, and other signs that you might think are water damage according to Orkin.
Different Types of Termite Treatment
When looking at common types of termite treatment, you will most likely be choosing between soil treatment, or a bait system. Soil treatment is what you might typically think of when you picture termite pest control in your mind, with a pest control professional spraying treatment around your foundation or in any affected areas. Depending on the severity or location of the termite infestation, it might be necessary to drill into the foundation of your home to apply the termite repellant.
A bait system takes a different approach to deal with a termite infestation. A typical bait system involves placing small, baited stations around an infested area that is hopefully intercepted by active termites. These termites are attracted to the bait and take it with them back to their colony, where the bait is spread to the rest of the colony. In the majority of these bait systems, the chemicals inside of the bait are hormones that interfere with the molting process of the termites, meaning that there are no additional termites adding to the infestation. What is most important about the bait system, however, is that there is a delayed effect that allows the termites to carry it back to the colony and allow it to spread.
If you believe you have a termite infestation in your home, it's important to know that you do not need to act immediately. Subterranean termites do not cause significant damage in a small amount of time, they take months to cause damage to your home, so you can, and should take your time to hire a professional pest control expert.
Recommended Local Pest Control Companies & What to Look For in a Pest Control Expert
Below are some pest control experts that we have worked with in the past, and can be trusted to deal with any termite issues you may have. If you decide to use another company or contractor to deal with a termite infestation, make sure that they are a reputable business, and ask for references if possible. Additionally, any professional and trustworthy company should be licensed by the state of Missouri, have proof of insurance, and provide you with information on the termite control they utilize.
Company: X-Terminators LLC
Name: Mark Lemon
Phone: 816-380-2092
Email: [email protected]
Company: Jelinek's Pest Control
Name: Gary Jelinek
Phone: 816-582-3985
Email: [email protected]
Company: Pete's Pest Control
Name: Pete
Address: 11944 W. 95th Street, Suite 321, Lenexa, KS 66215
Phone: 913-378-8979
Website: http://www.petethebugguy.com