The Clutterbuster Series: Organizing Your Front Entry
Posted by Ask Cathy Marketing Group on Friday, May 20, 2022 at 12:00 PM
By Ask Cathy Marketing Group / May 20, 2022
Comment
The Clutterbuster Series: Front Entry Organization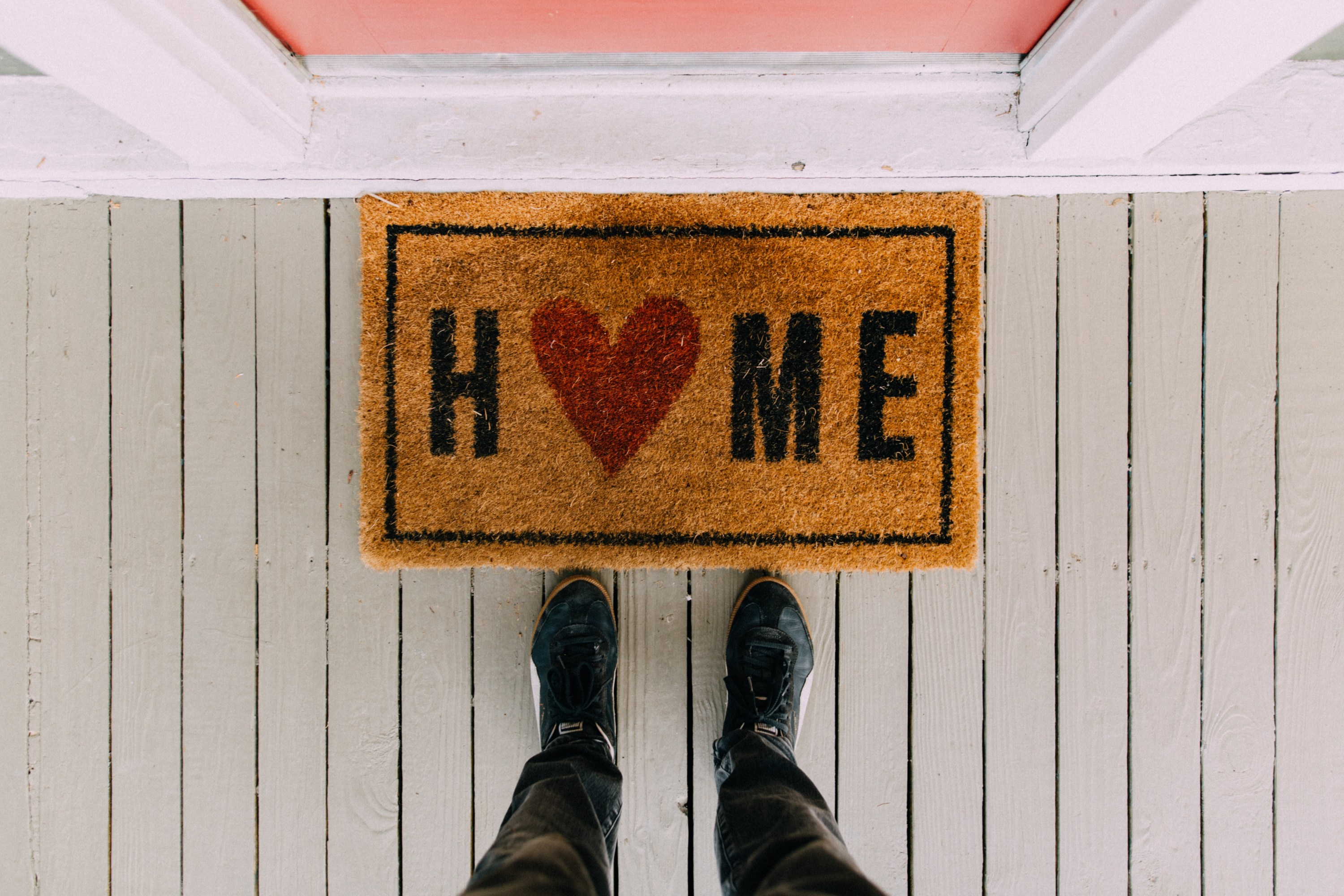 A typical home entry is a drop zone, or in the case of many homes - a place that resembles where a bomb went off. Literally, any member of your family walks in, takes off their shoes, and drops everything and anything in their wake.
No matter what the size or shape of your entryway is, it CAN become an organized and functional space. Even if you don't have an entryway closet, there are still ways to tame the clutter, without hiding it behind a closet door. As an added bonus, an organized entry comes with a plethora of benefits.
It saves time. It means not having to search for important items in your mad dash out the door in the morning. (Where DID you leave those keys?)
It builds discipline and good habits. Good habits are formed in the right environment and can be achieved by immediately placing things where they belong. You'll know exactly where everything is, as it all has a home where it belongs.
It lifts the mood. An organized entry also means a warm and welcoming space to greet guests or people who come to your door. Surprise visitors? Instead of ignoring the doorbell, open the door and let them in! Even if the rest of the home is, ahem, less than perfect - a clean, tidy entryway gives a great first impression.
So how do you achieve such a space?
The first question to ask yourself is how do you use your entryway?
Is it just for guests, or does your whole family traipse in and out all day long? Knowing the amount of traffic and the kind of traffic you have using your entryway, helps direct the design of the space for purposeful functionality.
The next thing to ask yourself is what type of clutter appears in your front entry?
Make a list of all the items that find their way into your entryway on a daily basis. Is it junk mail, bills, and packaging from the latest Amazon delivery? Kids bookbags and sneakers? Make a separate list for an entire week. Afterward, compare all the lists and determine what items appear consistently. With other items that appear less frequently, does it make sense to make space for these items, o are they better off somewhere else?
Common items that appear in most entryways and need a home
Shoes, coats, hats
Keys
Bags (purses, backpacks, laptop cases, diaper bags, lunchboxes
Seasonal items such as umbrellas, winter gloves
Mail (incoming and outgoing), paperwork to be brought to work or school
Pet leashes
These common items can be organized into key "zones". An entry zoned in proper categories can be tamed into order by using these key organization tools: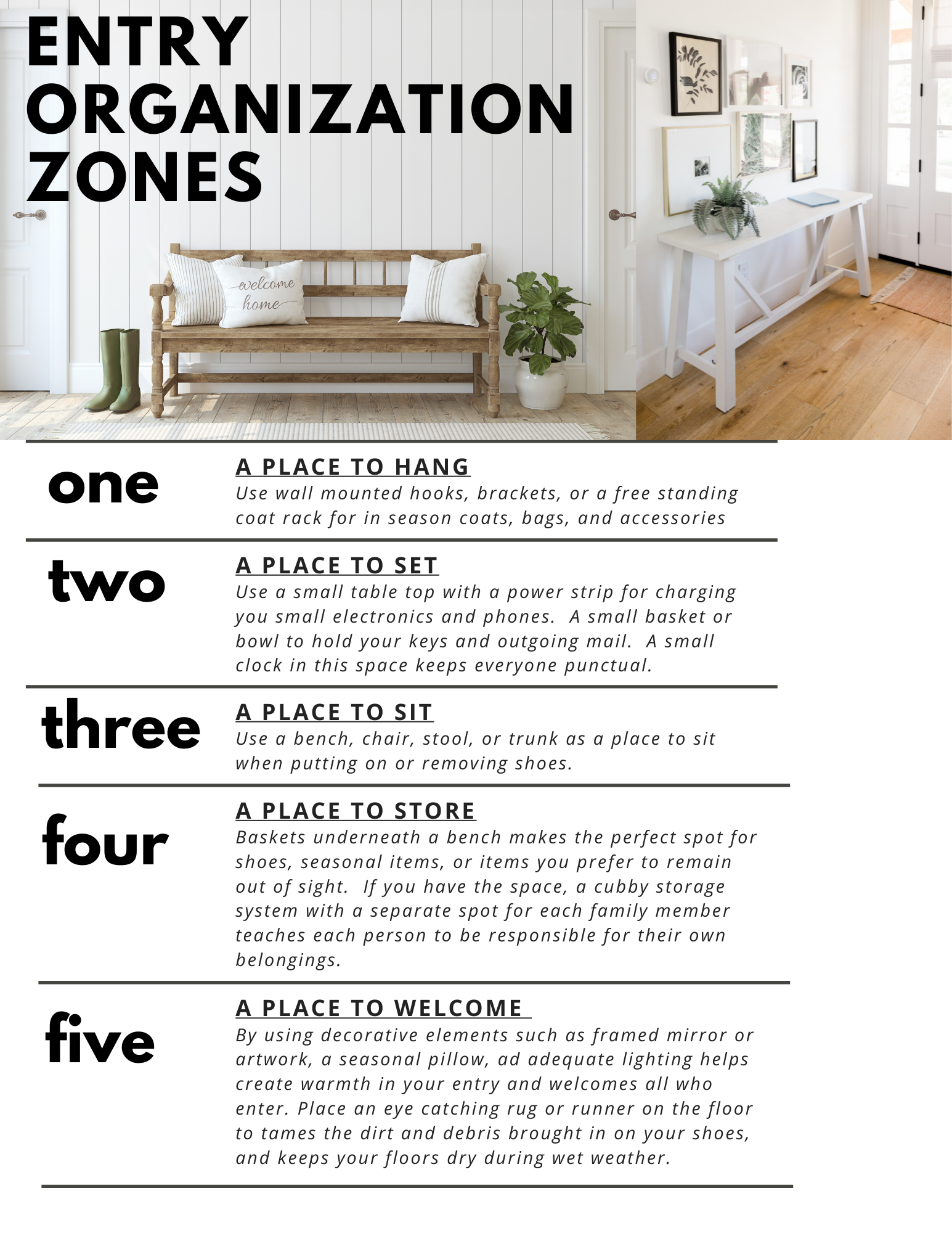 Finally, how would you like your entry to look?
If you desire a space that is both attractive and functional, here's the good news. Contrary to popular belief, you CAN have it both ways. It doesn't have to be all or nothing. By using aesthetically pleasing storage solutions, like those listed above, your entry can be pretty AND practical.