Thanksgiving Without the Fuss!
Posted by Ask Cathy Marketing Group on Friday, November 11, 2022 at 1:00 PM
By Ask Cathy Marketing Group / November 11, 2022
Comment
Local Restaurants That Provide Meals on Thanksgiving
Ways to Skip The Thanksgiving Cooking & Cleaning!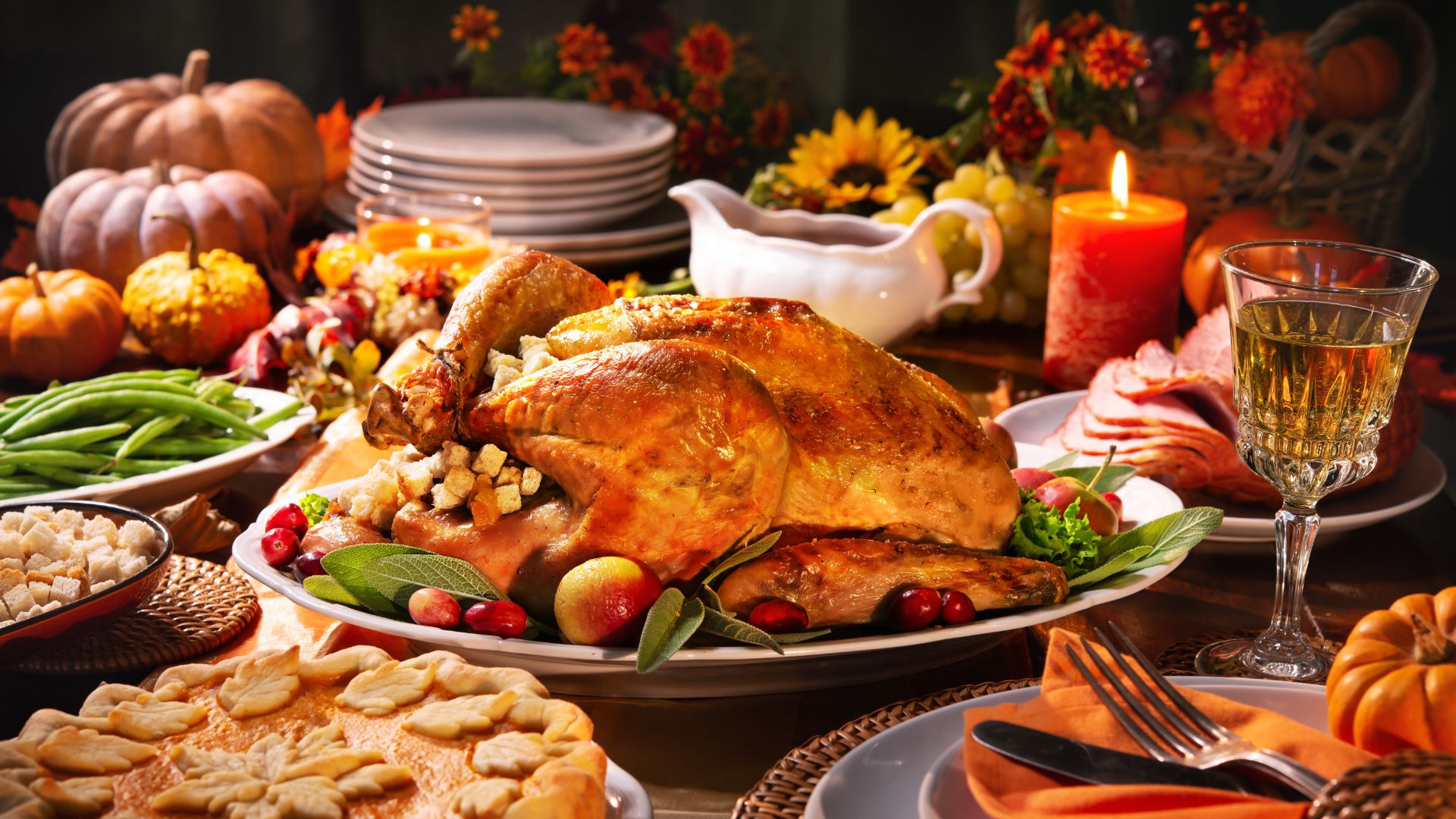 With Thanksgiving right around the corner, the options for meals are plentiful. Traditionally, people get together for a home-cooked turkey and all the fixings, but on occasion, breaking with tradition could mean a break for you!
There is no shame in having other people prepare Thanksgiving meals for you, and it frees you up for enjoying what is really important, the "being together" part. (It also supports the restaurant and catering industry which is also a good thing too!) If you have no family around you due to circumstance or distance, then eating out could be a very enjoyable option rather than cooking for yourself.
Some restaurants offer Thanksgiving menu items that are incredibly appealing and not necessarily something you would make at home, so it is your opportunity to try something new. Other restaurants offer "take home" full menus to heat and enjoy at home.
We've combined a list of options for you in case you want to venture into something a little different this Thanksgiving. Please make your reservations early and ahead of time, so that you are sure to get in before any deadlines the restaurants have, especially for the takeaway options.
Cooper's Hawk Winery & Restaurant - Lee's Summit & Kansas City Locations
Coopers Hawk Restaurant has TWO options for you. One to take-away to heat up at home and a special Thanksgiving menu in the restaurant!
Make your reservations to enjoy either one, at either their Kansas City or Lee's Summit locations!
Third Street Social
Third Street Social offers a special menu featuring a traditional plated Turkey dinner as well as other classic favorites from their menu. To make reservations for your dinner, please visit their website.
Cracker Barrel
Cracker Barrel has a fantastic solution for your "at home" Thanksgiving Feast for a delicious meal without the stress. There are two sizes, one serves 4-6 and the other 8-10, plus add-ons for extra deliciousness. (While you are there, check out their options for Christmas Dinner too!

Chaz on the Plaza - Kansas City
Have Thanksgiving steps away from the Plaza in Downtown Kansas City, and then enjoy the sites and sounds of the season as you walk off your holiday meal. The five-course meal looks scrumptious!
Chewology - Kansas City
While not your regular Thanksgiving meal, Chewology is offering a special event to gather and enjoy the Thanksgiving Holiday with their "Stray Kat x CA VA Hotpot Thanksgiving Wine Dinner". Enjoy multiple small eats, shareable plates "Taiwanese style" You can make your reservations here.
Sullivan's Steakhouse - Leawood
Sullivan's has a special Thanksgiving menu just for the day or you can enjoy their full menu! So many options for all types of appetites.
No matter how you choose to spend your Thanksgiving mealtime, the Ask Cathy Marketing Group wishes you a wonderful and enjoyable Thanksgiving to be thankful for!