Splashing Your Way Through Summer!
Posted by Ask Cathy Marketing Group on Wednesday, July 6, 2022 at 1:00 PM
By Ask Cathy Marketing Group / July 6, 2022
Comment
Discover the Splash Parks in the Kansas City Area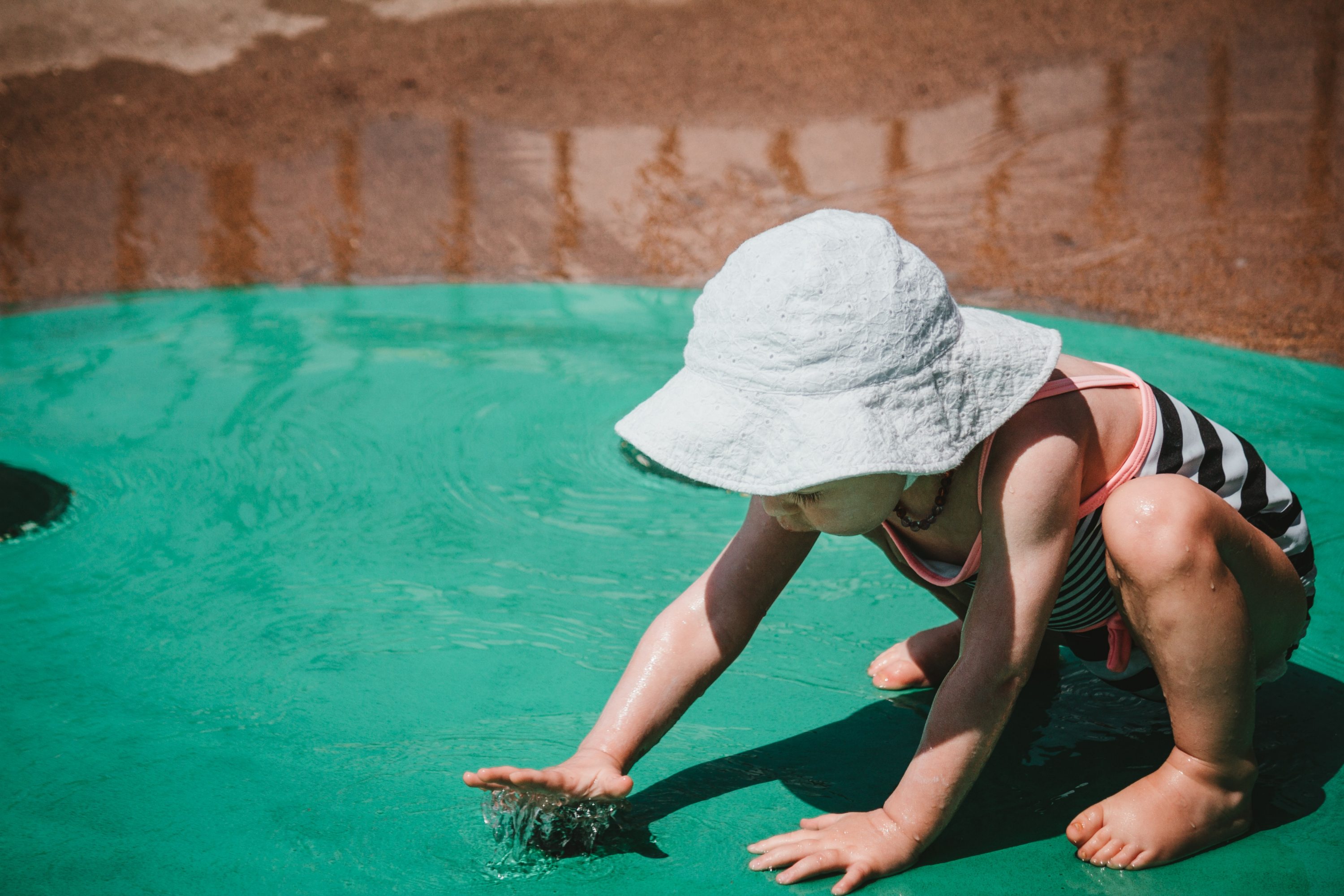 Photo by Sean Foster on Unsplash
The summertime heat of late brings back memories of running through the sprinkler, darting back and forth between the water drops to cool off. Back in the "early" days (when backyard pools or vacations to the beach were a definite luxury) a backyard sprinkler was the best and sometimes only way to beat the heat and for the most part, was easily accessible. Unfortunately, that particular solution usually led to an overwatered lawn, trenches in the grass, and mud tracked literally everywhere. Perfect lawn enthusiasts and lovers of immaculate floors may not be all that excited about that option of summer refreshment.
Thankfully today and thanks to the creativity of our area's Park and Recreations Departments - there is another option. Today's kiddos have a myriad of amazing public and FREE places to have a splashing good time in the hot summer months: Splash parks! When a day at the pool isn't an option, a quick run-through at the closest splash park is just what is needed for cooling off.
Splash parks were added to park designs as a more cost-effective water feature than public pools. They are also more accessible, to nearly everyone, as a majority of them are at ground level (for wheelchairs, strollers) and are absolutely free. A person does not need to be a swimmer to enjoy them, and a splash park does not need a lifeguard in attendance, as there is a very minimal chance of drowning. Depending on the rules of the particular park, people of all ages can usually partake in enjoying them. Splash parks conserve water, as they are usually motion activated as well, meaning the water is only sprayed when people are there to enjoy the park. When not in use, splash parks sometimes resemble sculptures or other visually appealing elements. If kids are the target audience, they are bright and colorful, and include interactive elements for imaginative play. If these parks are used in the center of town they blend seamlessly into a more structured and sophisticated area.
With the Kansas City area having such an abundance of parks, a great suggestion is to have a "Splash Park Go Bag" in your car during the summer months. With this in tow, you are ready for an impromptu stop whenever the mood or the heat hits!
Include in your kit:
Bathing suits
Swim diapers (for teeny tinies)
Towels
Sunscreen
Change of clothes
Ziploc bags for wet swimsuits
If you would like to live in a community where there is a neighborhood pool right around the corner, or live closer to one of the splash pads mentioned please connect with our team. We will find the best fit for you and your family to be able to enjoy all the amenities your new neighborhood has to offer.
Missouri
Blue Springs
Grandview
Independence
Kansas City, MO
Lee's Summit
Liberty
Raymore
Kansas
Kansas City, KS
Olathe
Overland Park
Shawnee