Setting Up for the Perfect Yard Sale
Posted by Ask Cathy Marketing Group on Friday, August 19, 2022 at 1:00 PM
By Ask Cathy Marketing Group / August 19, 2022
Comment
How to Throw A Profitable & Painfree Yard Sale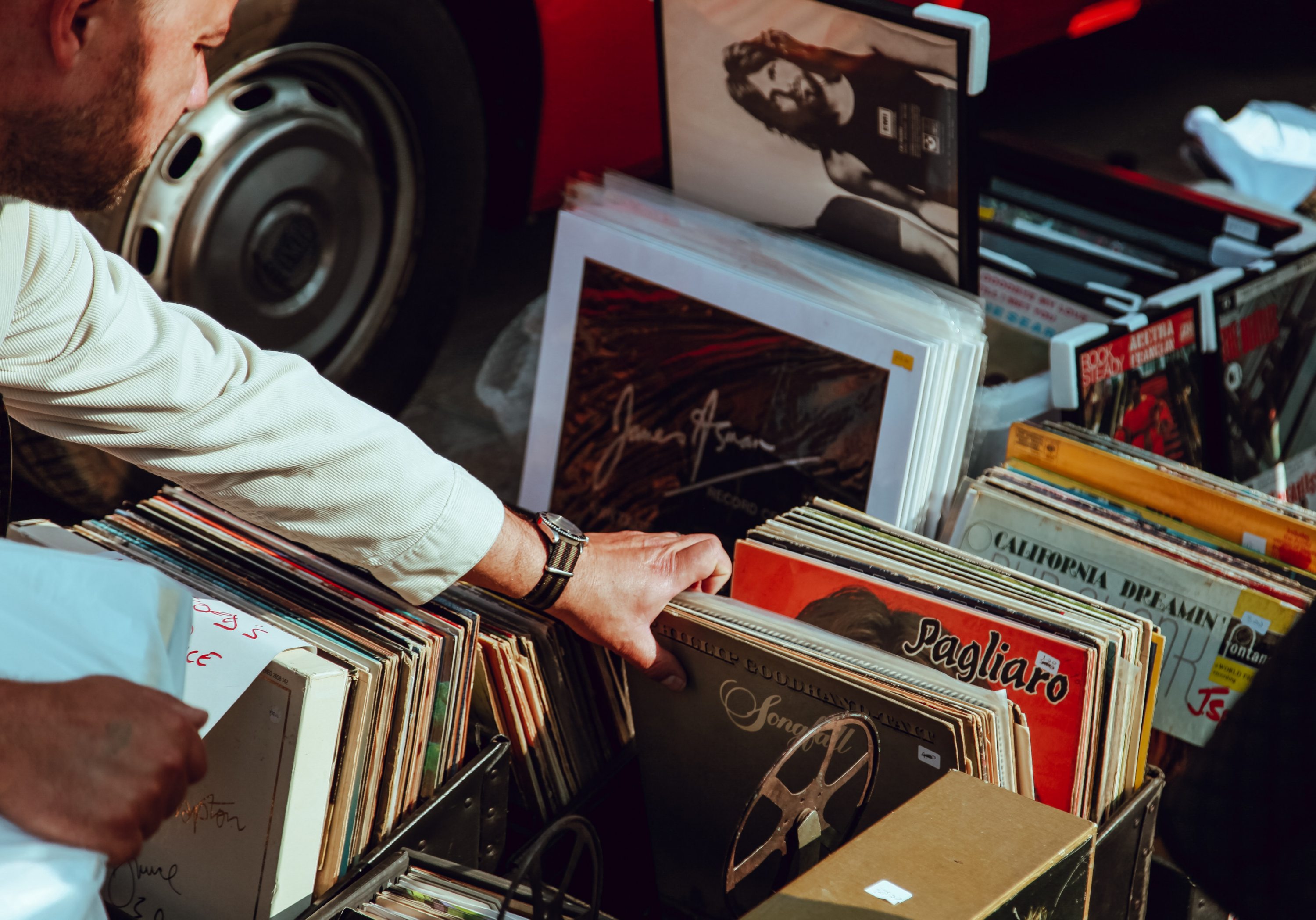 Photo by Clem Onojeghuo on Unsplash
When it comes to yard sales, there are two camps, you either love them or you hate them. Whatever your stance, nothing can be more intimidating than actually putting one together and holding it. We won't lie to you, to hold a truly successful yard sale, some effort is required, though maybe not as much as you had previously dreaded. In this blog, we will break down the Where, When, Why, & Hows of what it takes to pull off an organized and hopefully profitable garage sale.
WHERE
First off.... contrary to popular belief - do you know you don't actually have to have a garage to have one? They are actually known by several names: garage sale, yard sale, rummage sale, tag sale, moving sale, jumble sale, boot sale (for all of you with UK origins), and estate sale (though this usually indicates the selling of an entire household of treasures). The point is, as long as you have an accessible area of your home or property that you can set your things up to sell, (a driveway, a patch of grass, your front stoop) you are good to go. Besides, if you are anything like most people, the thought of showing the interior of your garage to a bunch of people (especially your neighbors) leaves you in a cold sweat.
WHEN
So when is the best time to have a yard sale? Here in the Midwest, these types of sales are very common, especially during the warmer months, though we do see them in the fall, and year-round if it is a moving or estate sale. Some entire home associations actually have a particular weekend once or twice a year to host a neighborhood-wide community yard sale. There are two schools of thought on holding a sale during this time. In the plus column, you will have INSTANT traffic. Your community usually posts large signs at all the neighborhood entrances stating there is a sale, and you are only responsible for signage to your own home. In the negative column, if they are having their own sale, the people from your actual neighborhood who are your closest potential clients will possibly be so busy having their own sale, that they won't have time to stop at yours - which has you depending strictly on customers from outside of your neighborhood. Another negative, with so many other yard sales close at hand, there will be a lot of competition for the same customers' cash.
If you decide to go on your own, you will be in charge of all the signage and advertising, even from the main road. You may also not get the clientele that come in from other areas specifically for a community-wide sale.

WHY
Perhaps after reading our blog in the "Clutterbuster Series: Reclaiming Your Garage", you realize there is plenty of stuff that you no longer need, and have no place to put. You most likely have plenty of items lurking in closets and cupboards that you never use, or no longer like or fit that can also join these discarded garage contents. All of these items are the makings of a perfect garage sale inventory.
HOW
So now that you know all of these specifics, how do you pull off a successful yard sale? With a few key tips, holding your own sale will be as painless as we can possibly make it!
After deciding the location of your sale (garage, yard, porch, etc) you can plan your layout. You need flat surfaces to place your items - folding tables, a piece of plywood on sawhorses, plastic tubs, or even blankets on the ground can work to hold your items. Have more expensive items closer to where you will spend most of your time, and have some large items in front to attract attention from the street.
Another important step is to price your items. This will save you from answering a lot of questions on pricing, and also will let your buyers know immediately what the price is instead of having them make low-ball offers on your things. Instead of those premade yard sale stickers with a variety of prices on them, we are a big fan of making your own. Use small pieces of duct tape, or blue painter's tape and mark your items accordingly. Price your items to sell. No one cares about how much you paid for the items 15 years ago. An item is only worth as much as someone is willing to pay for it. Remember, these are items that you no longer want or need, and the main objective is to rid yourself of these items, as they are no longer useful. Making back some money on it is just a bonus.
Have a cash table where you will await clientele, and situate it where you can see your merchandise. A word of caution, never leave your cash box unattended, so enlist friends or family to help. If you are handling your sale along, using a bag that clips around your waist is ideal, as your money is always with you. Have plenty of change in a variety of monetary increments. This way, one person with a $20 bill paying for a single small item won't wipe out your reserves.

WHO
One last thought about who is having a yard sale. You are. So be sure to take care of yourself. If your sale is in your yard, be sure you have a shady spot to sit on occasion. Wear sunscreen to protect yourself. Stay hydrated and be sure to have a snack nearby for when you are feeling tired. Enlist someone in your home to relieve you for bathroom breaks. Also, be sure to put large amounts of cash that you have taken inside of your home periodically. Keeping larger bills out of sight is a good idea as well.
Yes, it can take a fair bit of work to hold a yard sale, but it also can be rewarding in many ways. Not just in making some money (which is great!), but also in a few areas too. You get rid of things that are weighing you and your home down. You get to meet people and have some great social interaction - neighbors, friends, and people stopping by. After your yard sale, you can donate all remaining items to any number of charitable organizations to help others. Hosting a garage sale is the best way to encourage the reuse of items, instead of throwing things away into the trash. Remember the old adage "One person's trash is another person's treasure"? It has never been more evident than at a yard sale.