Sage Advice From Seasoned Homeowners
Posted by Ask Cathy Marketing Group on Friday, May 26, 2023 at 1:00 PM
By Ask Cathy Marketing Group / May 26, 2023
Comment
Things to Consider as a First-Time Homebuyer
Advice to Help Those Looking to Buy a Home in the Future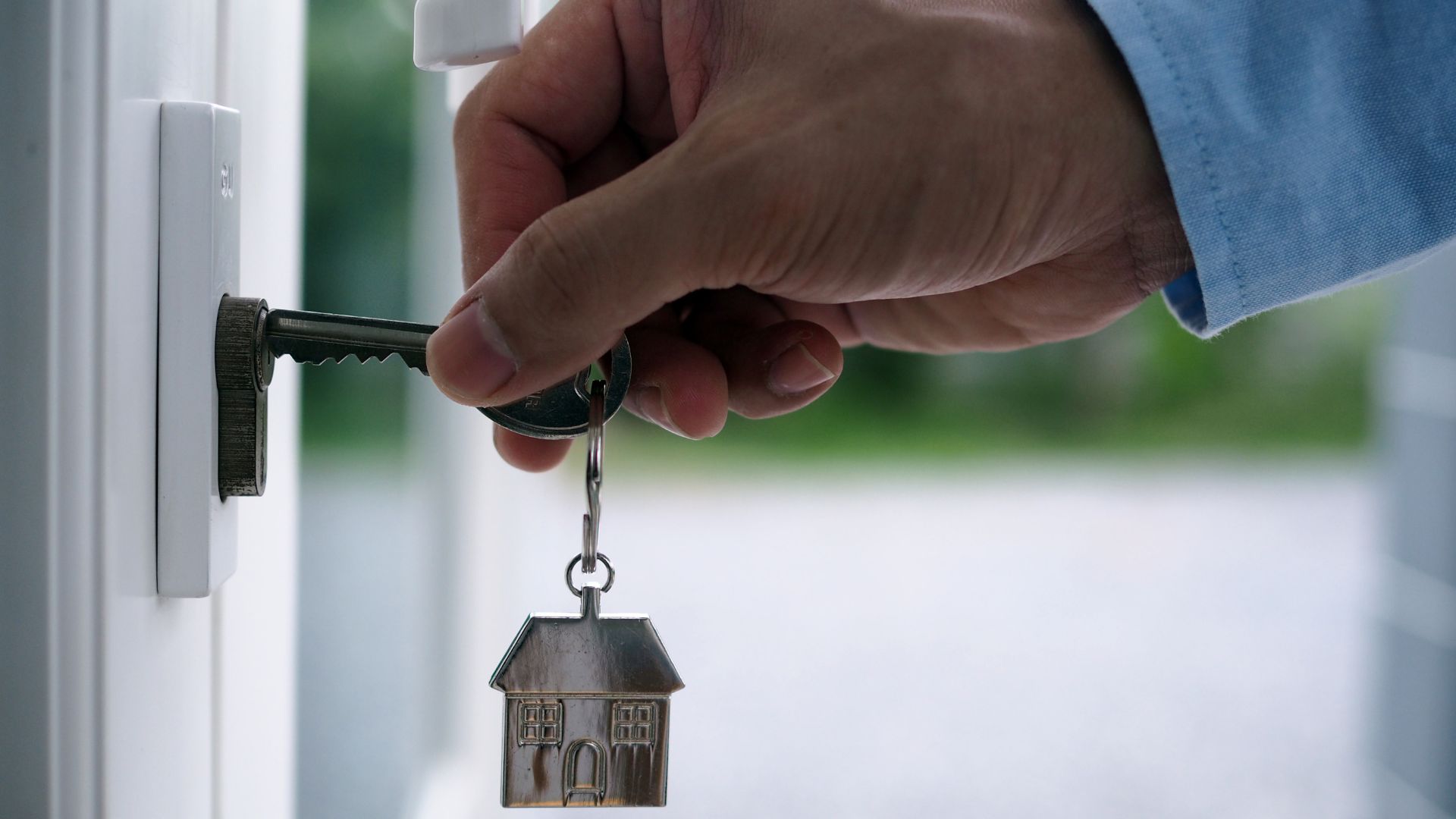 Regret is a tough word.
For some of us, we have a lot of them, and after living with a decision, we look back and say "coulda, shoulda, woulda". For others, they keep their eyes forward, remain focused and forge ahead, not thinking about past mistakes, and not looking back.
Buying a home certainly has its share of opportunities for buyer's remorse. There is a lot to consider when buying a home, and even seasoned homebuyers sometimes wish they made different decisions. But the road to homeownership doesn't always have to be riddled with doubt and indecisiveness.
First-time homebuyers definitely come in all shapes and sizes, or rather all degrees of preparedness. You have the ones that aren't sure where to begin and the others that have done so much research, that they may scare themselves out of buying altogether.
For seasoned homeowners, there could be some things that they wish they knew when they first plunged into the housing market.
Have you wondered what kind of advice the ghosts of homeowners' past would give with their wealth of homeownership knowledge? If you are a homeowner, what advice would you give to someone just embarking on the homebuying journey? Were there any insights and suggestions that you hadn't thought of that you wish you knew?
The Money
I wish I had been more financially prepared.
Let's face it, purchasing a home takes money. There is some leeway as to how much is needed, but you definitely need it. For some, purchasing a home is an impromptu decision, or one that is made due to an unexpected life change. In those cases, preparedness is not always an option. However, most people have time to prepare for homeownership. It is part of their life plan, yearly goals, or the result of a planned life event.
To put yourself in the best shape possible to purchase a home, and to be a viable contender when it comes to competitive offers, it is better to take time to prepare. Getting out of debt, increasing your credit score, and saving money for a down payment and other home-related expenses, are primary goals ideally, to getting prepared to buy a home. A trusted, experienced agent can walk you through the process of getting ready.
I wish I knew what it actually meant to be a homeowner and the responsibility that comes with it.
The purchase price of the house and the monthly mortgage are not the only expense that comes with homeownership. Repair funds, property taxes, insurance, utilities, home maintenance, and desired renovations all add to the budget of a homeowner. General maintenance of a home is important to protect your investment in your home.
Buying a home is certainly a plunge into responsibility and adulthood, which can be daunting if you are ill-prepared. However, it means the start to build wealth for you and your future. When you rent a home, you are still paying a mortgage, it just happens to be your landlord's. When you purchase a home for yourself, you are investing in your future.
I wish I had gotten pre-approved
The best advice is to get pre-approved for a mortgage before starting your home search. There is nothing like the feeling of falling in love with a home that you've seen online or in person at an open house, and not being able to act quickly enough to put in an offer. Gone are the days when you can put in an offer and not be pre-approved. Sellers today want to know that a potential buyer is financially solvent and ready to buy. They could be fielding multiple offers and can afford to be picky on which offer they select to purchase their home. If you are not pre-approved when you submit your offer, you can bet that your offer will not be chosen over a buyer who is.
Getting pre-approved also gives you a clear picture of home affordability and what your budget should be for your mortgage once you look at your other expenses. It could also turn up some surprises in your credit history which you can take care of before embarking on purchasing a home. It could also determine that you aren't quite ready to purchase a home, and that you have some more work or saving to do.
The Knowledge
I wish I had done more research
Taking the time to research and explore different neighborhoods that could interest you is always valuable information. Proximity to work and the activities you do in your free time can help narrow choices down for you, and also open some new possibilities up. Drive to these areas during different parts of the day to see what traffic and other activity is like. Does it look safe? Will this location work if you change jobs? How is the commute? Who seems to live in the area, are there families or young professionals? Does it seem like a community you would like to live in? Is there a grocery store to get some milk within a short distance?
I wish I worked with an experienced agent
Having a reputable and experienced real estate agent who can guide you through the home-buying process is key. This could mean you have to make the decision to say "no" to the relative that just got their real estate license, or the person from church that has been "in the business" comfortably selling just a few homes a year. With the strategy that may be needed in the current market to win a home, a part-time, inexperienced, or average agent in the field just won't cut it. You want someone who is market savvy and experienced in negotiating and strategy. Having a high-level agent by your side through the thick of it is absolutely essential.
Now this may seem like a shameless plug, but the Ask Cathy Team isn't one of the top real estate companies for nothing. We've seen every market during our 20+ years in the business, are experts at what we do, and have the know-how to win homes. We can help you find suitable properties, negotiate offers, navigate paperwork, and provide valuable advice based on our knowledge of the local market.
I wish I got a home inspection
Having an inspection will also point out any repairs or potential problems with the house that you are considering purchasing. Once you find a potential home, have it thoroughly inspected by a qualified professional to uncover any hidden issues or potential repairs. This will help you make an informed decision and negotiate repairs or price adjustments if necessary. Sometimes an inspection, even if it is for your own purposes helps you determine if there is anything that could be a deal breaker with the overall purchase. Buying a home without a home inspection can lead to some costly problems down the road.
The Tradeoffs
I wish I defined my priorities
For first-time home buyers, it can be a tough road, because there is the potential for a big disconnect between what you want and potentially what you can afford. Often, budget, location, and wishlists do not align, which can make for a difficult resolution and a bit of a wake-up call for first-time homebuyers who have lengthy wishlists. It helps to be very clear on your must-haves and trade-offs. Determining your priorities ahead of time will help you make a wise decision, instead of an emotional one. Being clear on what you must have in a home and what you are willing to compromise on will also help your Realtor Ⓡ show you homes that you are interested in. Make a list of features, such as the number of bedrooms, yard size, layout, amenities, and anything else that is important to you to help guide your search and decision-making process.
I wished I considered my future needs and future resale
For very few, the first home purchased is their "forever home". The reality is, you may not be in the home you purchase for a long period of time. The average is about 5-7 years before making way for a major life change, a career move, or an upgrade for space or amenities. With this in mind, it's important to consider the potential resale value of any home you buy. Factors such as location, schools, nearby amenities, and market trends can influence the future value of your investment. Have a talk with your real estate agent about the resale value of a potential home.
Some Closing Thoughts
After reading this blog, we hope you aren't running for the nearest rental office and vowing to never purchase a home, ever. On the contrary, we hope that reading these insights strengthens your confidence in moving forward. These guidelines allow you to lean on the experience of others, and dip your toes into the homebuying process instead of diving right in without a lifevest.
Take your time and be patient throughout the homebuying journey. It's a significant decision, and finding the right home can take time. Don't feel pressured to settle for a property that doesn't meet your needs or exceed your expectations. Buying your first home is an exciting milestone. It's important to enjoy the journey, Enjoy the process, stay positive, trust your instincts, and lean on your experienced agent. Whether you are ready right now, or working up to it in the future, the Ask Cathy Marketing Group is here to help with any questions you may have, to help with finding the right mortgage, and ultimately, to find you a home that suits your needs and where you can create lasting memories!