Pop Up Christmas Bars in Kansas City
Posted by Ask Cathy Marketing Group on Monday, December 5, 2022 at 1:00 PM
By Ask Cathy Marketing Group / December 5, 2022
Comment
Festive & Fun Pop-Up Bars
Fun Holiday Bars All Over Town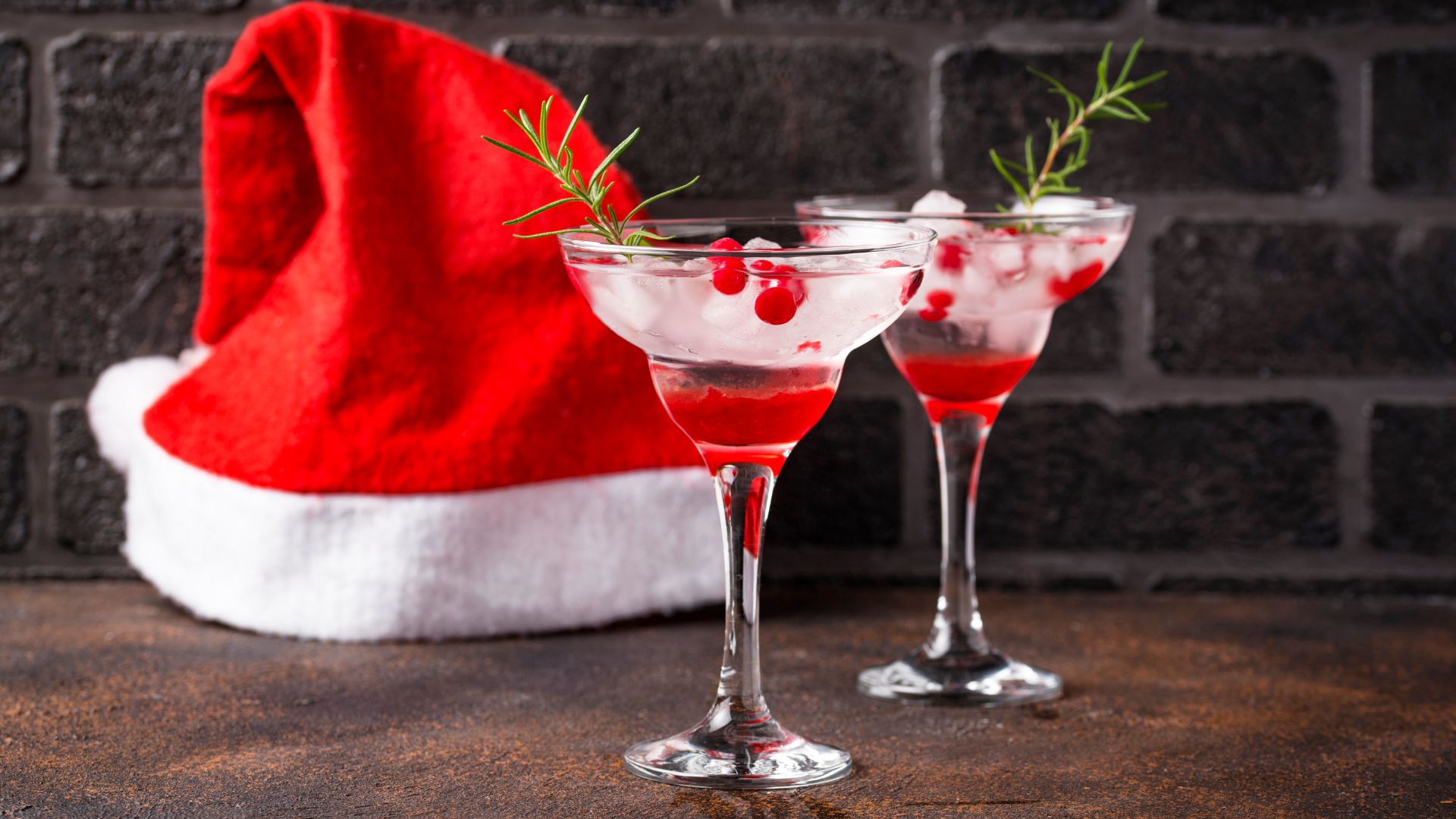 The holiday season is a time for celebrations of all sizes. Some of us prefer to do our celebrating in a more private and personal setting - perhaps within the four walls of our beloved home, while a good number like to get out and take in all the fun and festive happenings around town. If you are of the latter, then this my friend, is the blog for you!
It should come as no surprise that Kansas City is chock full of opportunities to partake in soirees of the season aplenty!
Kansas City and the surrounding suburbs are always alive with fun, but at this time of year, the celebrations seem to have an extra bit of sparkle and shine, with creative themes and signature holiday cocktails. Mirthful memories are just ready to be made at any number of places that we have listed below. Follow the links below for all the details, and plan ahead, as some have reservations that quickly fill up. Did we miss any? Do you have a favorite? Please let us know! Wherever you find yourself in your celebrations, we wish you safe and glad tidings!
Winter Skies - Sheraton Crown Center Hotel
2345 McGee Street, Kansas City, Missouri, 64108
Winter Wonderland-themed pop-up bar in the hold historic Skies Restaurant with panoramic views of downtown Kansas City ft. J. Rieger cocktails!
Miracle - This festive Pop-Up has a menu of signature drinks that sound creative, as well as delicious! "Visions of Sugar Plums", "Candy Cane Forest", and "Bad Santa" are just a few of the Christmas concoctions!
Two Locations:
Miracle on the Plaza (Country Club Plaza)
4807 Jefferson St. Kansas City, MO 64112
Miracle at Power & Light (P & L District)
1323 Walnut St. Kansas City, MO 64106
Pierpont's at Union Station: 30 West Pershing Road, Kansas City, MO 64108
Bring all your friends from WhoVille for this Grinch-themed pop-up at Union Station!
Deep Roots
4601 Shawnee Drive, Kansas City, KS 66106
You don't need to be Jack Skellington or "Sandy Claws" to enjoy this Nightmare Before Christmas-infused holiday pop-up!
"Halloween and Christmas meet, creating an enchanting otherworldly experience. Ghostly ghouls and holiday elves celebrate together over craft cocktails and delicious Christmas desserts! Live music, entertainment, trivia, musical bingo, and more await you at this exciting and unconventional holiday party! Be sure to sign up quickly as the portal to these worlds closes on Saturday, December 31st."
Mean Girl-infused holiday pop-up
"Come celebrate the Meanest side of Christmas at Fetch the Halls, where a yummy selection of holiday-esque cocktails and Christmas snacks await you! Enjoy the Kalteen Cocktails, Glen Coco Candygrams, and Gretchen's Toaster Strudel! Sign our Burn Book and compete in Trivia on Wednesdays, Music Bingo on Thursdays, and watch our live music "Talent Show" performances on Fridays and Saturdays. Book your spot soon! This Pop-Up will turn into cold hard plastic on January 7th! And remember - on Wednesdays, we wear pink"
Chicken & Pickle - Kansas City
1761 Burlington, North Kansas City, MO 64116
If you were ever wishing to be snowbound, this would be the place in which to do so. Fun and creative signature drinks all within a mountain chalet theme. Ski on in to Snowbound!
This pop-up pours on the tropical vibes which are one-quarter palm tree, and three-quarters festive! At three locations!
Julep Cocktail Club, 4141 Pennsylvania Ave #104, Kansas City MO 64110

Taco Republic (Corinth Square) 4100 W 83rd St, Prairie Village, KS 66208

Taco Republic (KCK), 500 County Line Rd, Kansas City, KS 66103
9th & State
1717 West 9th Street, Kansas City, MO 64101
"Have ye been naughty? Krampus is here to drag you down to his dungeon, alongside all the other bad boys and girls and beat you with brambles.
Although all you deserve is coal, you naughty, naughty children, we've got some of the most creative and creepy cocktails ever created at an Apparition experience awaiting you, designed by the intrepid and incredible Sean Hamilton, cocktailsmith and co-owner of 9th and State.
If you thought Rocky was weird - this is going to be even weirder. Come enjoy the thrill of not making the nice list at this adults-only Christmas experience - opening Black Friday and closing with a bang on NYE!
Make your reservation today. See you there - if you dare!"
Iron District
1599 Iron St, North Kansas City, MO 64116
Holiday-infused pop-up on the enclosed and heated upper deck. It is a Winter Wonderland experience with holiday cocktails both hot and cold!
The Social Bar and Grill, 13410 W 62nd Terrace, Shawnee KS, 66216
If you can't get enough of everyone's favorite green-eyed Grinch, here is another pop-up that is sure to please!
"Pull up a seat and fill up your cup, as a new Holiday bar is popping right up! The Who's are having a holiday party and YOU TOO are invited to be jolly & joyful. The holiday signts are sure to be an eyeful.
...but be warned, as things have turned quite green at this Holiday party, as the Grinch has taken over to make everything boozy & hearty!
...and although he has stolen our delicious roast beast, there are still food options upon which you can feast!"