Plan Now for Valentine's Day
Posted by Ask Cathy Marketing Group on Monday, January 16, 2023 at 1:00 PM
By Ask Cathy Marketing Group / January 16, 2023
Comment
Planning Now for Valentine's Day 2023
Fun & Romantic Activities For Valentine's Day in Kansas City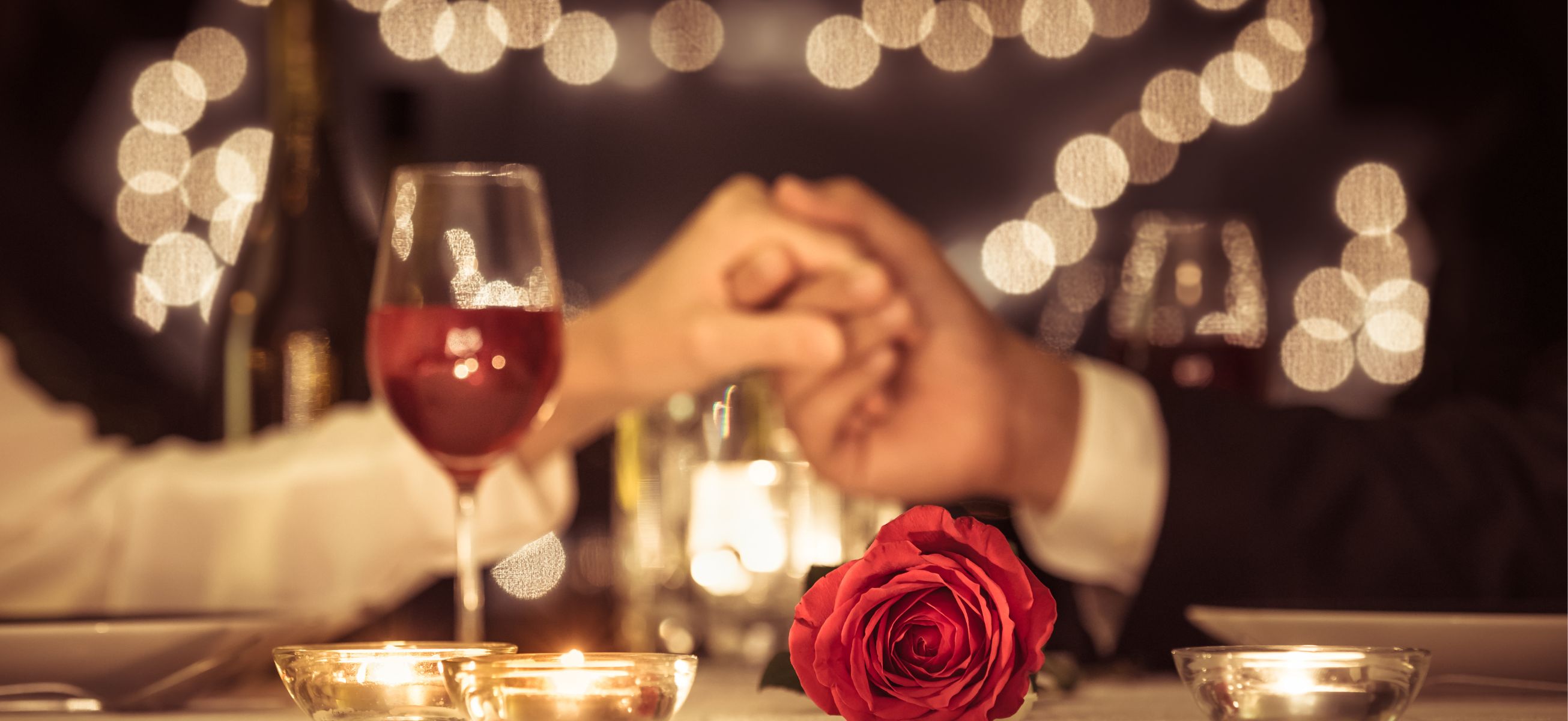 We are about a month out from one of the most high-pressure days of the entire year. Insert dramatic pause ….Valentine's Day.
But do not despair, there is still time to make some grand plans! Even if you are choosing not to do something grand and showy, and just are looking for something fun to celebrate with the people you love, the Kansas City area has a whole bunch of options to commemorate the day. Please note: some events or activities are offered on a day/evening other than February 14th, and most require reservations ahead of time. These options are just some Valentine's outings that sound like they could be the makings of a fun night out, but in reality, it is up to you!
For Pet Lovers!
Great Plans SPCA 5424 Antioch Dive, Merriam, Kansas 66202
Could you use a little cuteness in your life? Want to send your Valentine a snuggle? Do your coworkers need a morale boost? Send a Puppygram and brighten the world! Our wonderful volunteers will deliver puppies to your home or office for you to play with and snuggle for 15, 30, or 60 minutes. We will also bring the supplies and clean up any messes. Great Plains SPCA's annual Puppygrams are available until February 18.
Valentine's Day Trivia, Tuesday, Feb 14th, 6 - 8 pm
"Join us this February 14th for Valentine Themed Trivia! Trivia is FREE to play and we'll have Valentine's tap cocktail flights on special! If you're a Bar K Member, you will also earn 2x Bones on all purchases made on Tuesdays! Trivia will be hosted in the main restaurant."
Special Dinners & Outings
Strang Reserve, 8020 Marty St, Overland Park, KS 66204
"Celebrate the day of love with a thoughtfully curated five-course cinematic culinary experience for you and your Valentine-curated Strang Chef Dai'Quon Watts. The romantic scene will be set in their brand new luxury event space, Strang Reserve, located next door to their flagship chef collective in the heart of Downtown Overland Park, Strang Hall. Tickets are priced per person. Indulge in a two-course wine pairing for an additional $25 per person. Celebrate Valentine's with your crew, and reserve an entire table of 6-8!"
Red Crow Brewing Company 1062 W. Santa Fe, Olathe, KS 66061
"Working with food partners at Casual Foodie, Red Crow Brewing has created a 4-Course dinner that will pair with their beers! Each course will be paired with a 5 oz pour of Red Crow beer. At the end of the dinner, you will also get a pint of your favorite beer to enjoy before you leave the dining experience!"
Sat. Feb 11th at 7:00 pm to 10:00 pm
"TerraVox Winery and Christopher Elbow are teaming up to bring you an unforgettable evening exploring the delectable world of Port wine and chocolate! A special Valentine's Day edition of our favorite port + wine class for couples. Delight in a selection of locally-crafted artisanal chocolates from Christopher Elbow and dessert-style wines made from native grapes grown at the TerraVox Vineyard. Delve into the science behind what makes the combination of chocolate and wine so irresistible, and discuss why some pairings work better than others, and also introduce your palate to unexpected combinations! Tickets include the class, a flight of 4 wines, charcuterie, and local chocolates for two."
Tuesday, Feb 14 | 6:30 pm
The Magnolia, 624 E. 63rd St. KCMO
Enjoy dinner and a show from the Kansas City Chamber Orchestra
Tuesday, Feb. 14, 7 pm
Aztec Shawnee Theater, 11119 Johnson Dr, Shawnee, KS
$5-15 Upgrade to the romance package (chocolates + a drink ticket) for this one-night-only showing of the iconic 1934 film "It Happened One Night."
103 West 19 Street Kansas City, MO 64108
Tuesday, February 14th at 7:30 pm
"Sweep your loved one off their feet with a very special comedy show. Featuring games, scenes, characters, and as a Valentine's treat, enjoy an improvised musical. The Bird Comedy Theater is the Kansas City Crossroads' Comedy Destination! Featuring Improv, Sketch, Stand-Up & More every week in the historic Hemingway Building!"
Creative Options
Antwerx Studio7022 North Locust, Gladstone, MO 64118
Saturday, Feb 11. 6 - 11 pm
$115 per couple | Dinner, painting, and nonstop dance music.
Sat, February 11, 2023, 3:30 pm - 5:00 pm
"Alexander Majors House and Barn, 8201 State Line Road, Kansas City
Valentine's Day is coming up, and what's better than a shared activity? First, enjoy a bourbon and wine tasting with charcuterie cups, bourbon bacon meatballs, and a sweet dessert. Then, work together to create a beautiful mason jar centerpiece to keep the memory going! Your ticket includes food and drink for two, plus one take-home centerpiece."
Sat, February 4, 2023, 9:00 am - 1:00 pm
Gamber Community Center, 4 Southeast Independence Avenue, Lee's Summit, MO 64063
"This is a fun, hands-on cookie decorating class where you will learn how to decorate these six pretty and yummy Valentine's cookies! Come and have fun and experience this hands-on learning opportunity to understand the step-by-step process for decorating beautiful cookies!
We will be making a variety of Valentine-themed designs and using different types of techniques and embellishments including airbrushing.
No previous decorating skills are necessary - just a desire for an upbeat and enjoyable time learning something new - or learning a new technique if you are already decorating. All supplies are provided for the class, but feel free to bring an apron. I have a few extras, but if you have a special one - wear it!
You will take home - a boxed assortment of your decorated cookies,a gift bag of goodies, and the knowledge of how to create cookies that will amaze your friends and family! Light snacks and beverages provided."
Sat, February 4, 2023, 10:00 am - 11:30 am
Colonial Gardens 27610 East Wyatt Road, Blue Springs, MO 64014 (at the plant bar)
"Ladies, gentlemen, or couples can come in and learn how to make their own terrarium, just in time for Valentine's Day! Our Greenhouse expert, Shari will teach you how to design and plant your own terrarium and provide you with caring instructions for your creation. Come make one with love! On the day of the workshop, you will receive a 15% off coupon on any one item from anywhere in the store. Enjoy drink and food samples from Colonial's Farms Market!"
Fun For Friends
Saturday, Feb. 11 7 - 9 pm
Black Rose Co, 1739 Oak St, KCMO
"Get crafty + embrace the holiday - spooky style."
Saturday, Feb 11, 9 am - 6 pm
9229 E. Truman Rd, Independence, MO
"Grab your best shopping buddy and browse local vendors."
Thursday, Feb. 9 5 - 8 pm
Strang Reserve, 8020 Marty St, Overland Park, KS
"Make a mini bouquet + sip on champagne with your Galentine."
Feb 4, 2023 10:00 am to 3:00 pm
Thompson Barn 11184 Lackman Rd, Lenexa, Kansas
"The annual Cupid's Gems Artisan Jewelry Show is a juried event where you can purchase a variety of original, handcrafted jewelry items. Jewelry artists in this show offer one-of-a-kind, handmade jewelry; no imported or manufactured jewelry are accepted. Come enjoy the day with your girlfriends, sisters, or plan a mother-daughter outing. Browse the wonderful hand-crafted jewelry, shop for gifts or find a new treasure for yourself."
Saturday, February 11 | 10 am - 12 pm
Powell Gardens, 1609 NW US Highway 50 | Kingsville, MO 64061
"Join us for Galentine's Brunch on Saturday, February 11 in the Terrace Room. This event will feature a selection of brunch favorites and a mimosa bar. Grab your best friends, partner, family, or other Galentine's Day enthusiast to enjoy a beautiful morning overlooking Powell Gardens."
KC Wineworks 1829, McGee Street, Kansas City, MO 64108
"Grab your gal pals and head to KC Wineworks for an early Galentine's Day Sip & Glaze celebration on Wed, February 15, 2023, 6:00 PM – 9:00 PM CST. There will of course be wine, and you'll also get to select an assortment of pottery and glaze colors to design a ceramic masterpiece to take home and enjoy.
For Couples
February 10-11, 2023 | 6-9 pm
Powell Gardens
"Celebrate the season of love with Powell Gardens' Valentine's Soirée on February 10 and 11. Cherish your loved one in the heart of the Midwestern landscape! Upon arrival, view a transformed Visitor Center Grand Hall complete with cut flower botanical displays, crackling fireplaces, and more. Enjoy wine and chocolate pairings throughout the Visitor Center along with hors d'oeuvres and live music from Emily Dix, a local jazz vocalist. Try your hand at crafting a special valentine or writing a heartfelt love letter in our Victorian parlor, spin your partner around the dance floor, and don't forget to sneak into the Perennial Lounge for a cocktail or craft beer. Valentine's Soirée tickets are limited and on sale now."
Saturday, Feb. 11 7 - 10 pm $35
Fresh Factory KC, 7260 NW 86th PI, KCMO
"Indulge in an elegant evening filled with hors d'oeuvres, a DJ, and a luxury selfie room."
No Date? No Worries!
Be My Valentine Bash Speed Dating @ Mesob Restaurant & Rum Bar
February 14th, 2023
Ages: 25 - 39 | 7 pm
3601 Broadway Blvd, Kansas City, MO 64111
"Our events offer a fresh alternative to speed dating and matchmaking. We don't find anything romantic about whistles, name-tags, or over-the-top party trimmings typically found at singles events so we have done away with them. Creating an atmosphere that is at once casual and comfortable. It's what we call cheeky-chic!
Our personable hosts will assist you with your MyCheekyDate 'Date-Mate' Scorecard. Flirty and fun, your Scorecard is just the beginning. Chat up our Hosts for tips or simply to ask, which direction the bar is in! After being shown to your table, the ladies will remain seated for the duration of the event. The gents move from lovely lady to lovely lady every six to seven minutes. Simply jot down your potential 'Date-Mates' at the bottom of your Scorecard and we'll take care of the rest. For those who garner matches, you will be notified via e-mail within 24 hours of the event ending of your 'Date-Mate' results. Alas, the event is over but the night has just begun.
Feel free to stay as long as you would like to mingle further. All we need are the 'Date-Mate' Scorecards to determine if love is in the air for you. Offering uncompromising value with unparalleled service. Lovely venues and our lovely Hosts to assist you with anything or anyone. Meet a partner to attend concerts, music festivals, bar crawls or fitness classes. Someone who shares your passions and interests - from sports to yoga - all in a setting just your speed."