Old World Estate Design Style
Posted by Ask Cathy Marketing Group on Friday, September 1, 2023 at 1:00 PM
By Ask Cathy Marketing Group / September 1, 2023
Comment
Old World Style
Tips on Implementing this Design Style Throughout Your Home!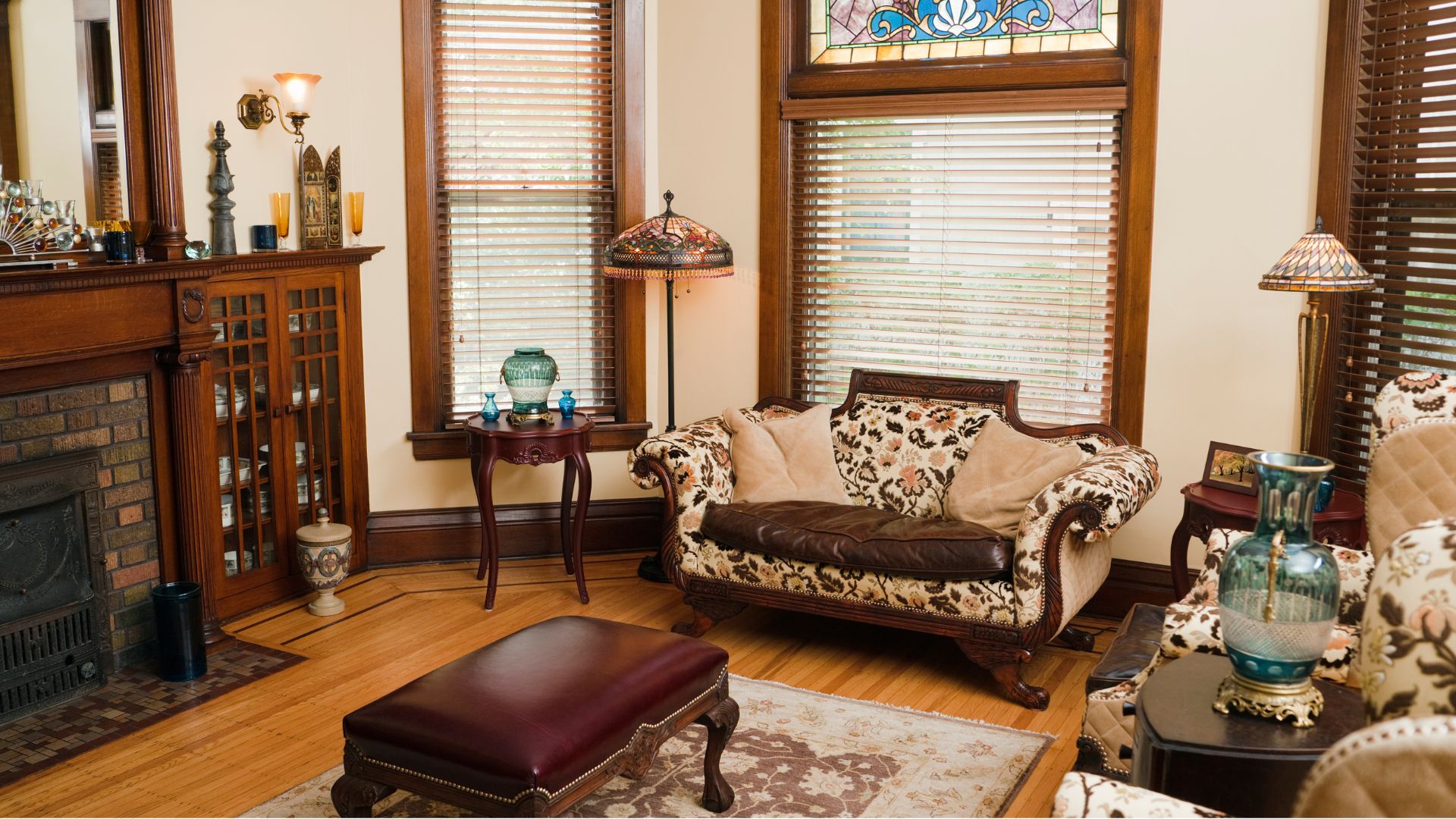 There is something about old-world style that draws you in. A sharp contrast to today's popular simplicity design of simple, clean lines, neutral colors, and a minimalistic modern approach.
Old-world style is like discovering a hidden treasure or being let in on a well-kept secret. It exudes texture, and substance, with layers and layers of ambiance. It's a comfortable, broken-in feeling, infused with the elegance of a time past.
Picture a comfortable leather chair, sitting beside a barley twist leg table from the last century. On top is a stack of books, with a crystal vase of the latest floral givings of the weekend farmers market. Sunshine streams in past your luxurious damask drapes into your room, bathing your entire room in the sunshine and tiny dust motes. Beautiful artwork is hung on the walls. Words like exquisite and timeless are at the forefront of your mind, as you look around the room. That is the feeling of Old World style.
Old World Style is not for everyone, but when it comes together and is achieved, it is exceptionally beautiful. It may not be a style many will embrace, but certainly many will appreciate it.
This type of design can transport you to countries like Spain, Italy, and France. It is influenced by the art and architecture of Europe, particularly the Renaissance, Gothic era, and Baroque period.
Infusing Old World Style in Your Home
To achieve the old-world style approach to your home, it can't be purchased at a home store or off a showroom floor, though elements can be purchased new through careful hunting. Instead, your look needs to be "collected".
One way to achieve inspiration for this type of design is to think about the time periods that you are drawn to. Is there a particular country that intrigues you? Are you drawn to any movies set from this time period? Do the period films leave you weak in the knees? When you watch a period film, pay close attention to the types of items in the background. What adorns the walls, the floors? What types of furniture are in the room? Fine art from a particular period also can serve as inspiration. Colors used in art from certain time periods are usually colors you can use in your decorating.
Featured Characteristics of Old World Style
Some characteristics of this style are:
Texture - Texture is achieved through plaster walls, stone, rough-hewn beams, and other wood elements. Other natural materials and fabrics provide additional texture. Sanded and glazed finishes of furniture can mimic or account for years of use. Wallpaper, like tile and mosaics of tile, can add texture as well.
Patina - Patina can be found in worn and aged items. Though it usually refers to aged metal like brass, and copper - the word can also describe other items as well. A brand-new item does not have a patina. Items that are well-loved and aged reflect their patina through the imperfection of their finish. Distressed items are common. Aged or crazed porcelain, stoneware, and terracotta can also be found in old-world style.
Color - In the old-world style, the all-white color palette does not exist. Instead, rich, yet muted color in a palette of faded burgundy, forest, violet, ochre, and cream. A blend of earth tones can give a room balance and give it a more modern approach.
Architectural Elements - Embracing the charm and features of an older home can give off an old-world feel. Arched doorways and windows are prime candidates. If you have a newer home, adding additional window trim or baseboard can mimic a time gone by. Having "found" items like architectural moldings in your room, atop a mantel of a bookcase, is completely acceptable and embraced.
Furniture - Wood furniture can reflect many time periods, even the occasional modern piece can look at home when mixed in with the old and the new. Armoire to hold a truly modern necessity like a television, will help keep you and your visitors transported into another era. Fabric furniture should be plush and inviting.
Fabrics - Nubby linens, velvet, silks, florals, damasks, leather, and brocade fabrics all have a place in old-world style. Plush and beautiful fabrics can not only frame windows, but the use of a gorgeous patterned rug can help ground your furniture in the room. Fabrics can add a beautiful layer to your room.
Artwork - Artwork can be mixed through many time periods as if you collected your art throughout the years. Oil paintings, watercolors, pencil drawings, or portraits would all be at home here. Curate your own art gallery of sorts through pieces that make you happy. There are many sources for reproductions online or a neighboring antique store could oblige you in giving you a selection from which to purchase from.
Lighting - Finding a beautiful chandelier, even a small one can create a focal point of an old-world room. Sconces and table lamps add subtle hints of light and create ambiance.
Greenery - Greenery can breathe life and lightness into what could be a stuffy and heavily adorned space. A vase of beautiful flowers or a potted fern are perfect complements to this style. Even a small ornamental tree that you would find in an Orangerie can be a wonderful addition to any space.
Some Final Thoughts
Old World style is not about being too stuffy or formal, but instead brings a warmth to that formality. Your layered and curated room can exude a feeling of quiet luxury without feeling pretentious. It should mix functional items and not feel like a museum, or a place where you can't lounge and be comfortable. It should be charming and functional. It should welcome, and make you and all who enter happy and curious to what you will discover upon closer inspection.