Multi-Sensory Design
Posted by Ask Cathy Marketing Group on Friday, March 3, 2023 at 1:00 PM
By Ask Cathy Marketing Group / March 3, 2023
Comment
What is Multi-Sensory Design?
Incorporating Multi-Sensory Design Aspects into Your Home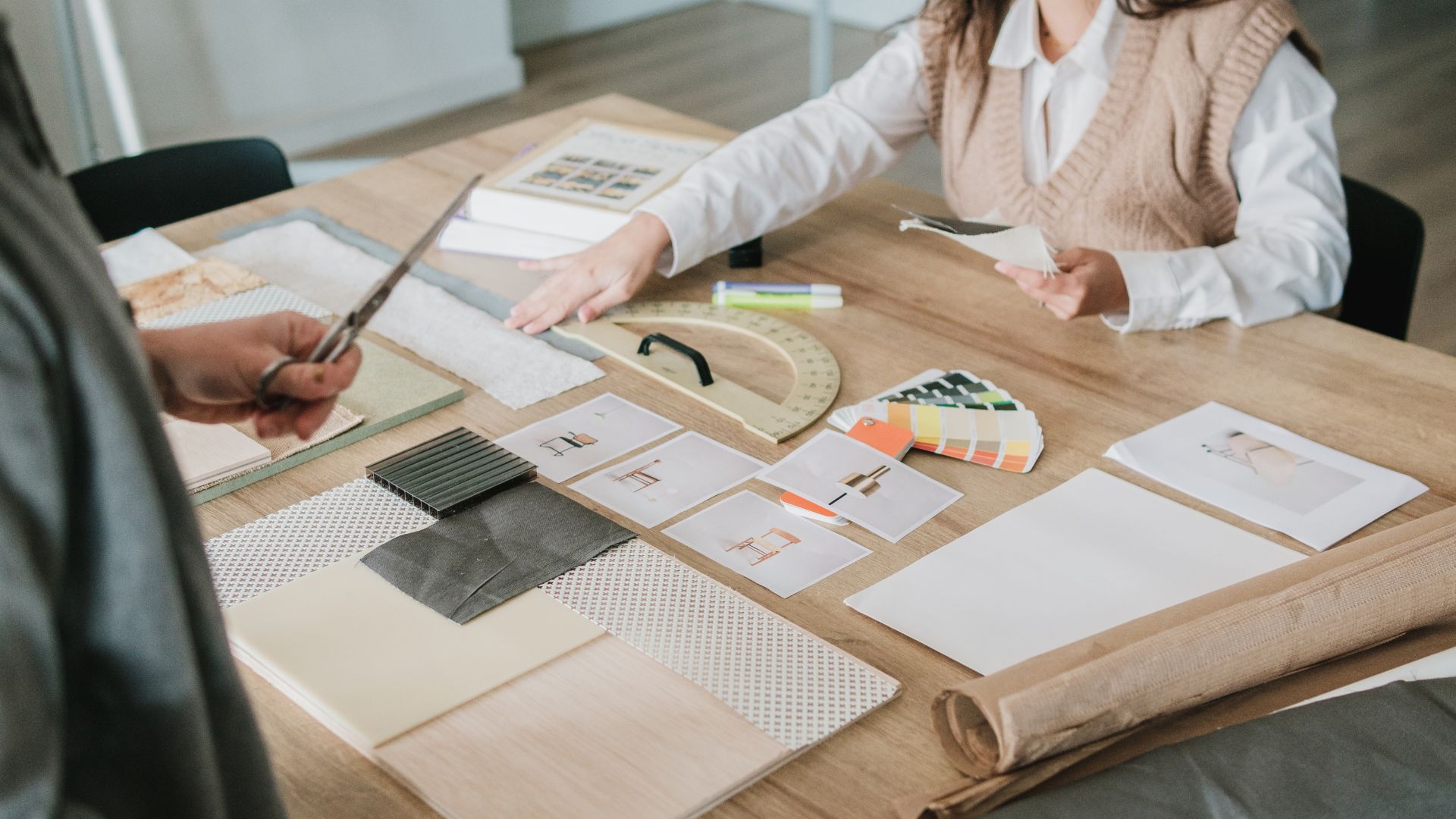 Home spaces are meant to be beautiful. Isn't that why there are so many home magazines and home show programs that focus on designing a pretty room, or a whole houseful of pretty rooms? Almost the entire design industry's sole focus is beauty. Picture perfect, perfectly styled beautiful spaces. Walking into a model home, a showroom, or a home store decked out in the latest design trends, leaves you with a sense of awe, and a desire to make your personal home look just like those spaces.
The problem is that solely focusing on a room's (or home's) beauty often leaves you feeling like a house, while beautiful, can seem to feel unlivable and to be honest, uncomfortable. It can be "too" perfect. While there is nothing wrong with a beautiful room, solely focusing on beauty or the latest design trend, appeals to just one of your senses - sight. What if you incorporated your other senses as well?
A Trick of the Trade
In the real estate world, do you know what the oldest trick in the book is to make a home seem appealing to potential buyers as they walk in? Baking cookies! Baking cookies right before a showing or an open house permeates the kitchen space with the smell of freshly baked cookies. Upon entering your home, a potential buyer is hit with a feeling of goodness and immediately your home feels more "homey". Through a sense of smell, it triggers a positive emotional reaction from them. A potential buyer begins to picture themselves in the home, baking cookies with their family, and it hits an emotional nerve. Unless they have had some traumatic incident in their lives caused by the almighty chocolate chip or oatmeal raisin, the emotion that the scent of cookies evokes will be a positive one. Plus, if there are actual cookies in the home left for the potential buyer, you are hitting another one of the senses - taste! If a buyer is looking at 3 homes of a similar floor plan, price point, and design style as yours - you can bet the smell of freshly baked cookies will be implanted in their mind as a memorable experience - all because you appealed to their senses on an emotional level. It may be enough to sway their home-buying decision.
Adjusting Your Focus
Focusing only on how a room looks, could cause you to miss an opportunity to make your home appealing on so many other levels as well. Creating a space within your home that is not only eye-catching but makes you feel good when you are in the room is a quality of great design. But what if you designed distinctly with all of your senses in mind from the start? This is the epitome of multi-sensory design.
Catering to your senses within home design means thinking full circle about how every design choice affects you - physically and emotionally. Senses are unique to everyone. What is appealing to some people can be appalling to others. Designing for the senses reaches beyond vision and takes into consideration how people receive information, and how they explore their personal space, their surroundings, and their emotional reactions to those spaces.
According to the book: The Senses: Design Beyond Vision, by Ellen Lupton and Andrea Lipps (New York: Cooper Hewitt, Smithsonian Design Museum and Princeton Architectural Press, 2018), "Sensory design activates touch, sound, smell, taste, and the wisdom of the body. Sensory design supports everyone's opportunity to receive information, explore the world, and experience joy, wonder, and social connections, regardless of our sensory abilities."
Living in a Multi-Sensory Home
When you take multi-sensory design principles to heart, you can realize that this design style can enhance the well-being of the occupants of a home, because their home is customized for what suits them best - through all their senses. Even when a home's occupant has an impaired sense (a loss of one sense or another)- designing for the remaining senses allows that person to be able to engage in their surroundings as much as someone without an impaired sense, thus making sensory design inclusive for all. Even as we age, and our senses change with time, a home that takes into consideration all the senses will help us lead a fuller more comfortable life.
Here are some ways your senses have an impact on the design choices in your home.
Sight
This is probably the easiest of the sense to appeal to within your home. As soon as you walk into a room, you are engaging in your surroundings. Taking in the color, the space, and the textures of a room in one single snapshot leaves you with an impression of that room, and an emotional reaction, as a light and bright room gives you a different feeling than one that is dark and cozy. Clear lucite furniture versus wooden furniture has a different appeal. A wall of windows versus a wall of artwork, all of these visual instances create a different reaction. The use of natural and artificial light in your environment also portrays a particular mood or feeling.
Touch
This important sense is one of the most personal interactions that a person can have within their home environment. It is a normal reaction to want to touch objects or surfaces within a room, especially when they seem appealing. Sometimes, for the sake of curiosity, we are drawn to touching things that seem odd or less appealing. Being drawn to or deterred by how some things in how you engage in a room. A wooden bench with a straight back doesn't lure you to relax in the same way a velvet couch would. A weighted blanket for sleep has a different effect than a thin cotton sheet. Grasscloth wallpaper versus painted walls, certain fabrics and textures can change the mood of a room, or a piece of furniture.
Sound
The presence or the absence of sound can have a dramatic effect on the environment of a room or a home. Some rooms are meant to be quiet, others are meant to have loud engagement. Certain sounds have a calming effect such as water, wind chimes, or soft music. Soundproofing rooms that generally have louder noises or a need for amplification such as a home theatre, can help a room create an ambiance all its own. Using a whole house sound system to incorporate music seamlessly throughout separate rooms within your home can tie spaces together as well.
Smell
The sense of smell is considered one of the most impactful senses of all. A certain smell can trigger a memory or a feeling that can span decades. There are entire industries that focus solely on the sense of smell through essential oils and aromas. Depending on what type of environment you want to depict, there is a scent that will help you create it. The smell of cleaning products or a fresh scent like lemon immediately makes you feel that a room is clean and fresh. Lavender gives you a relaxed feeling. More pungent odors like spice or cinnamon evoke other emotions.
Taste
Though taste may be a hard one to relate to within the home, both the senses of smell and sight are also strongly linked to taste. Smells in a kitchen can determine whether a certain dish is mouthwatering, or to be approached with trepidation. Certain paint colors are said to stimulate or suppress the appetite thus creating a reaction by way of taste. Yellows, oranges, and reds are said to increase appetites by making people feel hungry - these are common shades for dining rooms or kitchen accents. Shades of blues, greens, or grays are said to be more relaxing and decrease appetites. These are common shades for bedrooms.
In short, multi-sensory design encompasses the emotion and the feeling within a space, not just its appeal on a sight-surface level. By taking into account all of the senses when making design choices, it creates a truly welcoming atmosphere for all who live in your home.