Month of Giving
Posted by Ask Cathy Marketing Group on Friday, December 2, 2022 at 1:00 PM
By Ask Cathy Marketing Group / December 2, 2022
Comment
Where to Volunteer This Holiday Season
Ways to Give Back to Those Who Are Less Fortunate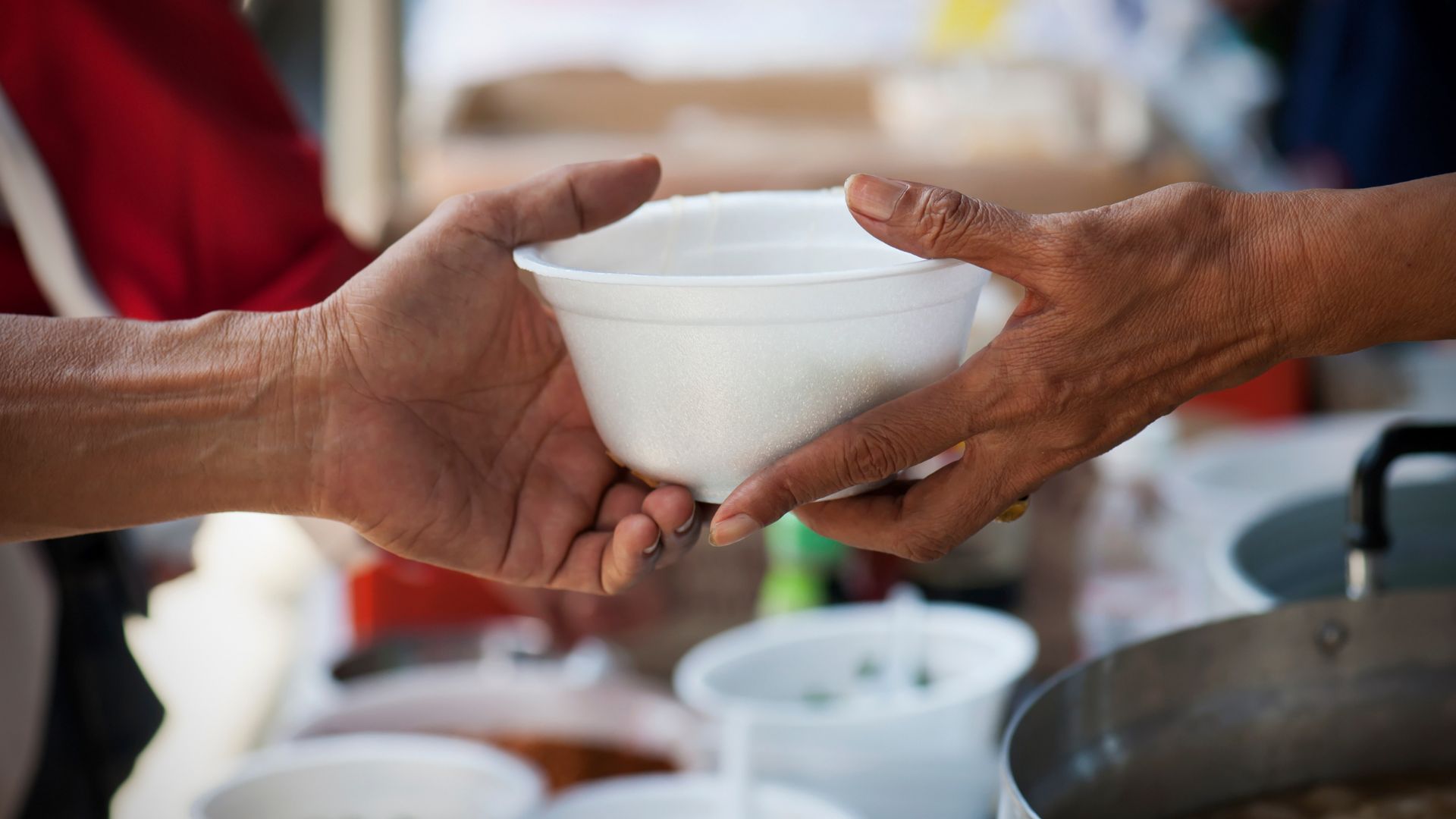 Right now there is a lot of attention on getting. Gift lists, Amazon orders, and even letters to Santa all revolve around "the getting" of things. And that is okay. Many of us look forward to this time of year when we get a few of the things that we have been dreaming about or just want to feel a little bit spoiled. Kids nowadays don't have to pour over the pages of the Sears toy catalog, and instead, have the benefit of using the internet for their Christmas wish list.
During this season, however, there is also a tremendous amount of giving that is accomplished. According to the National Association of Nonprofit Organizations and Executives (NANOE):
One-third (31%) of annual giving occurs in December
12% of all giving happens in the last three days of the year
28% of non-profits raise as much as 50% of their funding in December
Favorite Non-Profits
There is an opportunity, not just during this month of giving, but also the rest of the year to keep giving, to whatever your capacity, to whatever extent makes sense to you. Volunteering your time is also a valuable asset. The Ask Cathy Marketing Group wanted to share with you some of their very favorite well-deserving organizations in case you are looking for a charitable organization too.
ColdWater is a faith-based nonprofit in Lee's Summit helping to provide food and clothing to those in need. Special programs include: Senior Mobile Pantry, Hot Meal Program, No Hungry Kids! Program, Harvesters' BackSnacks (elementary and middle school), Preschool Food Packs. Middle & High School Food Pantry Support, Summer Lunches, and others.
Hope House is dedicated to making sure every man, woman, and child affected by domestic violence can find refuge and freedom.
Many families' lives are turned upside down by a type 1 diabetes diagnosis. This organization makes it their mission to provide opportunities that empower, educate and create positive outcomes in the lives of children, young people, and families whose lifelong journey includes battling Type 1 diabetes.
This organization provides high-quality, low-cost counseling to financially disadvantaged families and kids in the Kansas City area, by helping them understand and navigate through life's difficulties through sincere and honest connection.
Scraps KC is a Creative ReUse Center with some powerful missions. Their work changes lives, and our Kansas City community for the better. They resell useful donated materials, and consequently have already diverted more than 12 tons of materials that would have ended up in a landfill since the organization's launch in September 2016. They provide free materials to teachers and students each year for free during their school supply drive, and also provide teachers a place to shop for needed materials with a teacher discount. Scraps provides volunteer opportunities for people who are homeless and provide survival care, meals, and a support network for those on the street.
Animals Need Champions Too!
Since the Ask Cathy team is chock full of animal lovers, it only makes sense that a lot of our favorite nonprofits have animals at the center of their mission! Here are just a few that are close to our hearts!
Wayside is committed to finding homes for all adoptable pets and is the largest pet adoption campus in Kansas City. Animals receive excellent care while waiting for adoption, without the risk of being euthanized. They even have set up a special fund for the most critically in need.
Many shelter animals come to our campus after years of neglect, while some come with recent traumatic injuries. Our commitment to providing compassionate and humane medical care to the Waifs has prompted us to create The Fenby Webster Medical Care Fund. Named in memory of our founder, this special fund will underwrite life-saving medical care provided by Wayside Waifs and our veterinary specialist partners.
This all-volunteer rescue center has rescued more than 5000 animals to date. They rescue abandoned and neglected animals for high-kill shelters in Kansas City and Nevada, MO areas since they started in 2003. They also rescue neglected adult dogs and puppies from breeders, abandoned pets, owner surrender companion animals, strays, abuse cases, and loving pets displaced due to the death of their owners.
Rescue K-911 is on a mission to save homeless animals. This organization does not have its own facility, instead, it relies on the help of its volunteers and foster families to provide shelter for the animals they rescue. Animals receive medical attention, comfort, care, and socialization through their foster family, as well as the promise of a loving forever home.
When you give to someone it doesn't have to be anything of monetary value like a finely wrapped present or a gift certificate to a favorite store. Some of the best things don't have price tags attached and bring just as much if not more joy to the recipient. The giving of time for many organizations is a priceless commodity.
The Most Precious Commodity
Quality Time
Spend time with those you love, including family and friends you haven't seen for a while
Volunteering
Spend an afternoon giving your time to a local organization that you are passionate about, or one that a friend volunteers for. You may find a calling you didn't know you had!
Little Things
Patience is stretched thin this time of year in particular. With the mad dash for parking spots, or long lines at the register. Meanness and impatience have a way of rearing its ugly head. Instead, give some kind words to a tired and frustrated cashier. Compliment someone who looks like they are having a rough day. Say thank you more often. Put your shopping cart away instead of blocking a parking spot. It is the little things that speak volumes.
Thoughtfulness
Many people in nursing homes have no visitors. Give a local one a call and see if you can drop off a small inexpensive gift for one of their residents that are alone this time of year. Send an encouraging card, to make them feel like someone is thinking of them and that they are not alone.
Paying it Forward
We have all heard of paying it forward. Nothing makes someone feel more surprised than to reach the takeout window and find their order has been paid for. Maybe this is something that you would enjoy doing too!
Whatever way any of you choose to give is more important than you know and more appreciated than you most likely realize!