Making Resolutions for the New Year
Posted by Ask Cathy Marketing Group on Friday, December 30, 2022 at 1:00 PM
By Ask Cathy Marketing Group / December 30, 2022
Comment
Advice on Crafting New Year's Resolutions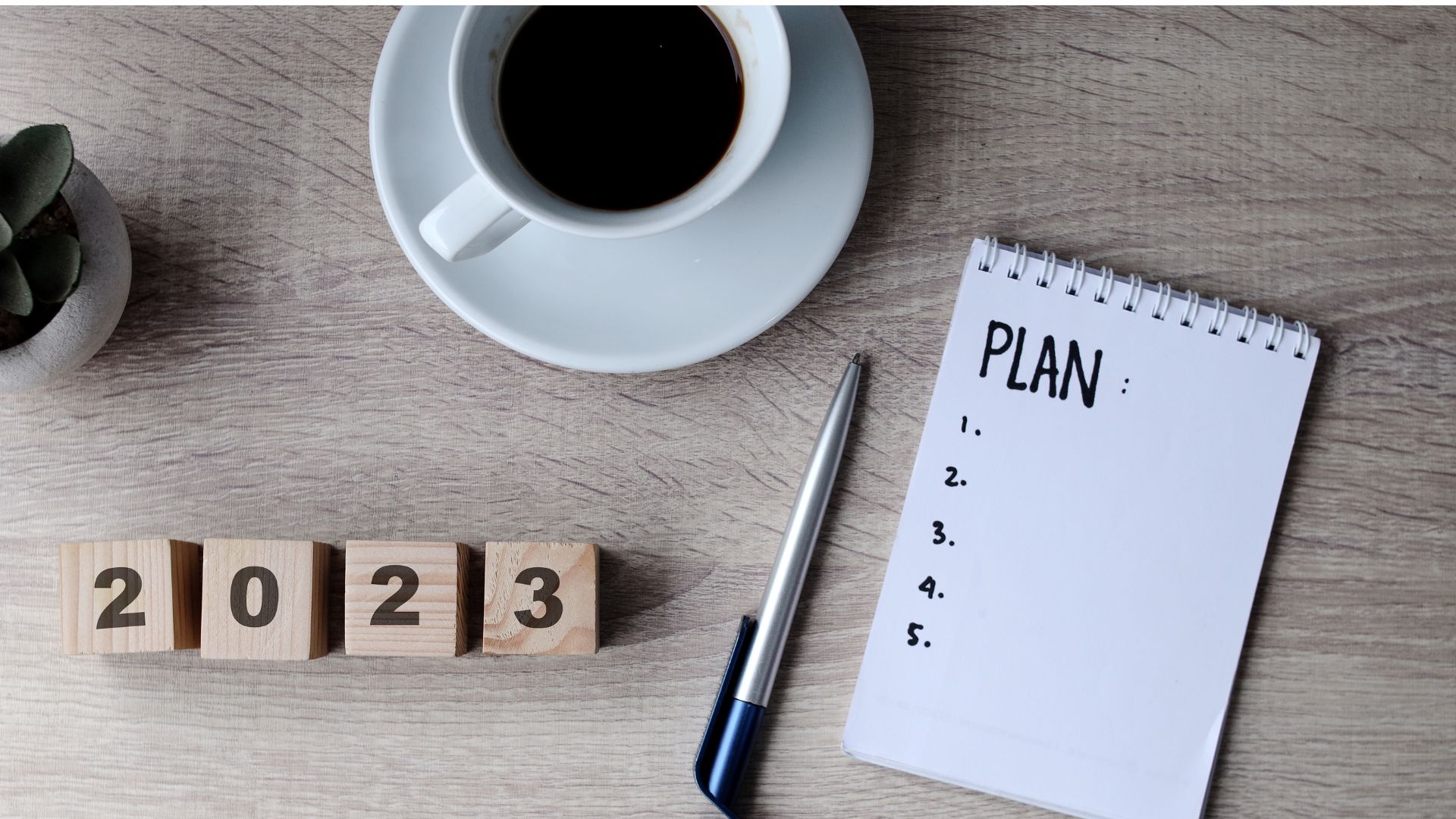 You don't have to see the whole staircase; just take the first step.
- Dr. Martin Luther King, Jr.
At the start of a new year, there is an immense amount of pressure to make resolutions. Resolutions for money, fitness, lifestyle, career, outlook, or any number of other things. You may even hear "What are your New Years' Resolutions?" at every post-Christmas gathering you attend.
Resolutions are two-fold. In one way, they are a catalyst for change - positive change. They provide an opportunity to move forward with something that you have been putting off, to something that you have always wanted to do, to try something new.
On the other hand, they also can give false hope, and lead to disappointment in yourself, in others, and in your ability to make long-term changes. They make you feel pressured by those around you, and most undoubtedly yourself, as usually you are your own biggest critic.
This is not meant to talk you out of making resolutions this year, in fact, resolutions are an opportunity to have a sense of control and feel the power of optimism surrounding the action you make. They provide that little nudge that drives you forward.
Goals Within Reach
Whatever intention you make for yourself or your life be sure to make your resolutions obtainable. Choose practical goals. Choose goals that you will be able to follow through with long after January is over. For example, many people in particular make fitness goals by promising to go to the gym every day, or cut out major food groups like sugar or carbohydrates. Though these intentions are good, they also can undoubtedly set you up for disappointment when you "fall off the wagon" and have just a little bit of the forbidden food. That little bit ultimately leads to a larger portion, then regret, then defeat. Instead, for most of us, small changes that ease you into a different desired lifestyle, are the key to success. Instead of giving up sugar altogether - give yourself one day of the week to freely have some. If you have that day to look forward to, it will seem like a reward instead of a punishment. You may find yourself after a while, not eating as much as you would normally, as your body is making changes the other days of the week. If you can't get to the gym every day of the week, inserting one physical activity like walking at lunchtime, an evening stroll, or even taking the stairs instead of the elevator can ease the pressure of committing to the gym each day. It is still a positive healthy action without the pressure of a full-on workout.
Planning is Everything
If there is something you have always wanted to try, New Year's is the perfect time to jump in - a new activity, a class, or maybe even time set aside for reading. Planning each of these things deliberately is the key to following through. Make space in your calendar, and plan it out using something like Google Calendar with reminders, to jog your memory that you had promised yourself to do it. If there are children in your life that need care, share the calendar invitation with the person who shares in their care, so that they know this is time that you had set aside for this activity. This can also help them plan out their own activities with neither of you having to worry about who is watching the kids. You may also find that having personal hobbies lead to you enjoying family time more, because you don't feel deprived of pursuing things that interest you. Your children get a happier more satisfied parent - it can be the best of both worlds.
No Pressure
Sometimes the making of resolutions is intimidating, and you feel pressure just to come up with something that sounds worthwhile to "qualify" as a resolution. A New Year's resolution doesn't have to be grandiose or epic to the rest of the world, it just has to make a small difference in your life, without having to qualify it to others. If you want to come home to a beautiful-looking bedroom at the end of the day, then making your bed each day after you get up can be the goal you set for yourself. Small goals. For those of you who like bigger goals, make it measurable, with regular check-ins on your calendar to see how you are doing to reach your goal by year's end. With bigger goals, build in mini goals so that you can feel a sense of satisfaction along the way, and be motivated to keep going.
Resolutions can be in any category that may be relevant to you: relationships, finances, fitness, personal growth, fun, - truly whatever motivates you and is important to you. There is no judgment on what "makes a resolution" here. Literally, the only limitation in making resolutions is you - and what you might want or don't want. Making resolutions gives you an opportunity to put the dream of another type of life into action - no matter how small or large the change.
Each New Year, we have before us a brand new book containing 365 blank pages. Let us fill them with all the forgotten things from last year - the words we forgot to say, the love we forgot to show, and the charity we forgot to offer.
- Peggy Toney Horton
One quick word on a goal or resolution that a lot of people we know have in mind, is the goal of homeownership. Whether it is this year or the next, we are here to help you make a plan so that this is something that you can achieve. We can help with each step that it takes for you to fulfill this goal, and even advise you on the financial aspects by matching you with a great lender. Lean on us, we are here for you. Happy New Year!