Looking for a Valentine Date Idea in the Kansas City Area?
Posted by Cathy Counti on Tuesday, February 1, 2022 at 5:04 PM
By Cathy Counti / February 1, 2022
Comment
Valentine's Day is Monday, February 14th – oh the pressure!
Planning the perfect Valentine's Date may seem like a scary thing. The good news is that in an area like Kansas City, there are so many fun things to choose from – you definitely don't have to limit all the fun to just one night of the year. Here are some ideas the Ask Cathy Marketing Team has for a memorable Valentine's outing.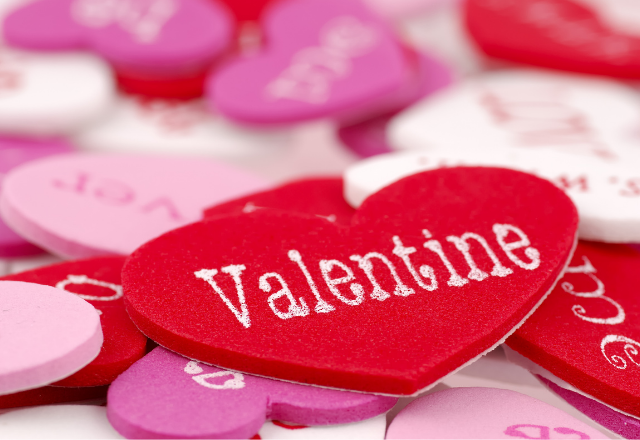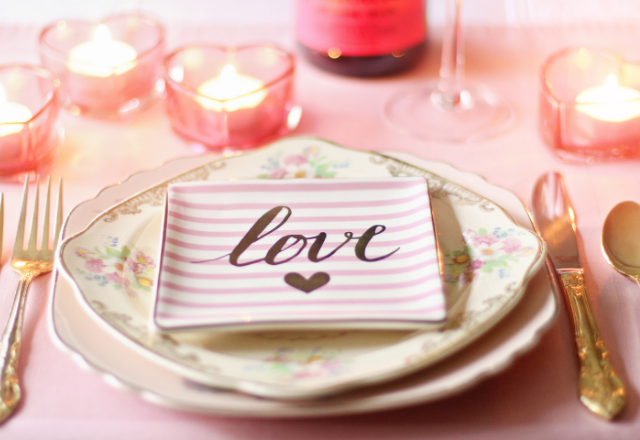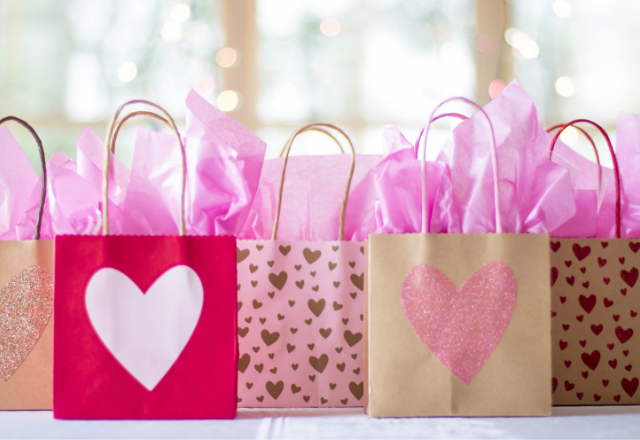 Kansas City Crowning Glory
Ice Skating Date at Crown Center
Starting at Chips Chocolate Factory in Crown Center, for some chocolate courage, and a boost of energy is the perfect way to start off this date. Then head over across the street to the Crown Center Ice Skating rink to show your Olympic moves on the ice, or your ice shuffle – either way – you will have a great time. Skates are available to rent, and reservations are not required unless heading over in a big group. Afterward, head back over to the Crown Center to enjoy a coffee or a meal. There are some great restaurants, and places for yummy snacks, like Fritz's Railroad restaurant that delivers your burgers and shakes by a miniature train overhead. The Crown Center has eating experiences for every taste and budget. Don't forget to validate your parking garage ticket for 3 hours of free parking!
2405 Grand Blvd. Ste 200 Kansas City, MO 64108
https://www.crowncenter.com/iceterrace
https://www.crowncenter.com/dining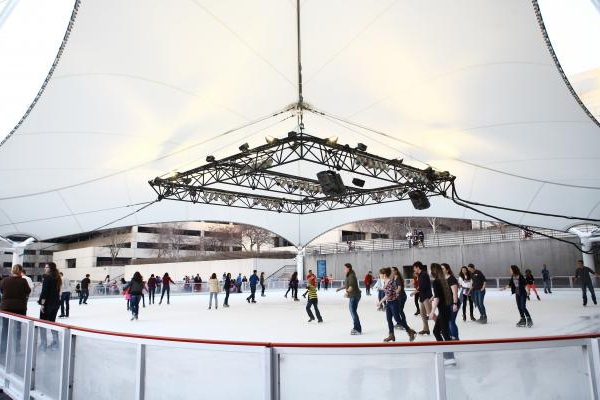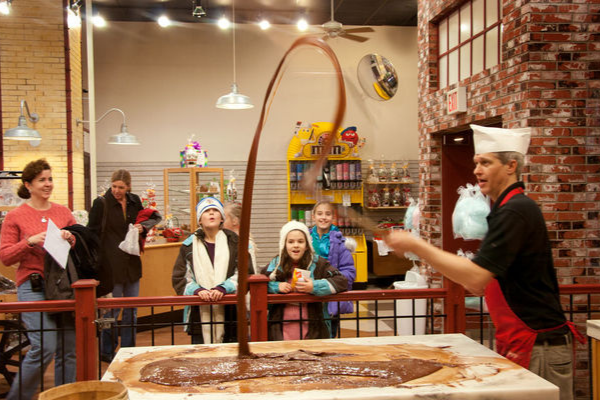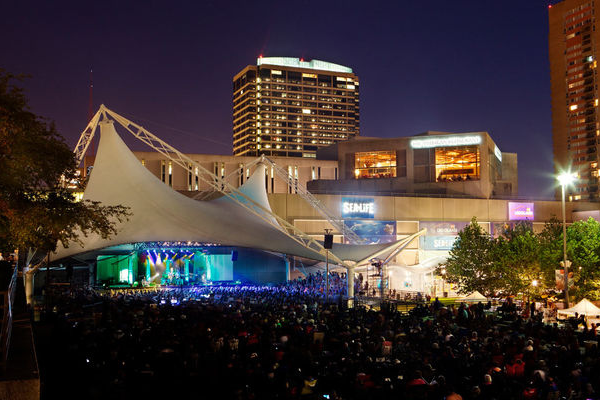 There's No Escape from Love
Want to know if your relationship is meant to last in a zombie apocalypse? This could be the date for you. Nothing tests patience, teamwork, and survival skills like an escape room. Under a ticking clock, you work with your partner or friends, to solve the room's mystery and puzzles in the allotted time.
The Kansas City Area boasts several fantastic options for your inner Macgyver or Sherlock Holmes.
The Basement
The basement is a "live" escape room experience. Advertised as "part immersive theater, and part choose your own adventure". Live actors actively participate in your experience, as you try to escape. Though it may scare the bejesus out of you, and make you afraid to do laundry in your basement without turning on the lights ever again, it would definitely be an unforgettable Valentine's Day experience.
1600 W 8th St. Kansas City, MO 64101
Breakout KC
Another option is Breakout KC. Two locations host different rooms, for a total of 11 unique options for escaping! Take their website quiz for a suggestion of what room is best for you.
River Market: 114 W 3rd St #102, Kansas City Mo 64105
Park Place: 11535 ash Street, Leawood KS 66211

The Exit Room – Features 5 unique rooms.
304 SW Market Street, Lee's Summit, MO 64063
https://www.theexitroomkc.com/
Escape this Place
9507 E 63rd Street, Suite 103, Raytown, MO 64133
More For You Adventurous Types!
If dating seems like an extreme sport, one of these dates might appeal to you.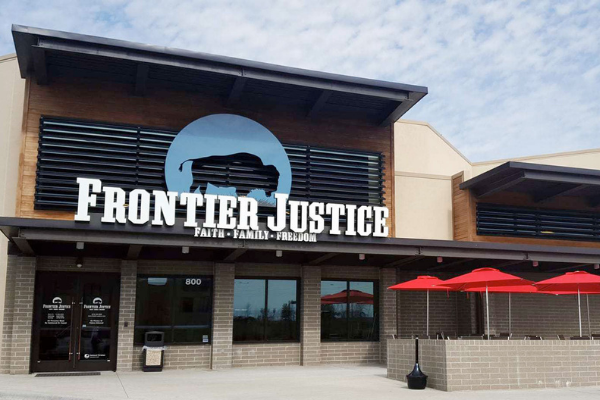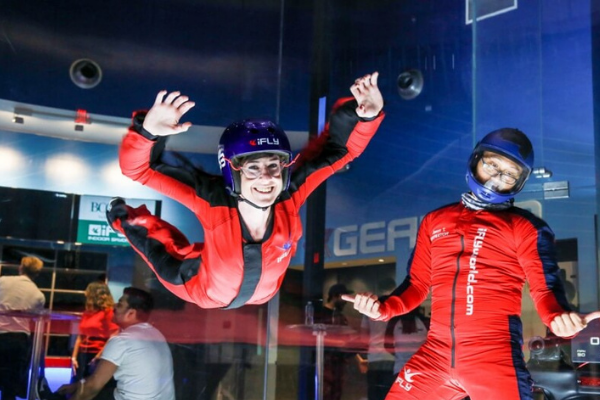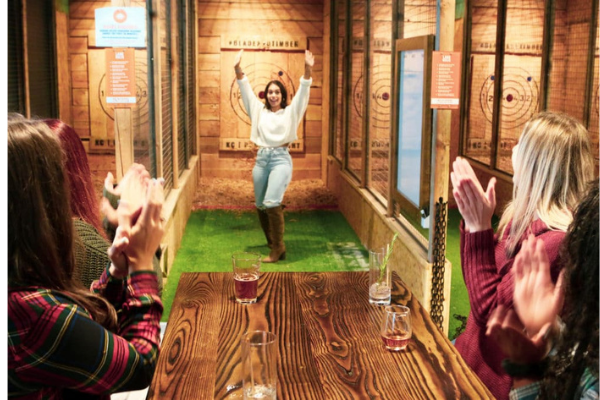 Frontier Justice
Frontier Justice combines family-focused entertainment shooting range, fashion, and firearms retailers. They have a special Valentine's Day package for two that includes a catered meal, chocolate, gun rental, range time for two, and more!
800 NE Jones Industrial Drive, Lee's Summit MO 64064
10000 France Family Drive, Kansas City KS 66111
iFly
Experience the sensation of flying in state-of-the-art vertical wind tunnels. Safe for all ages, experience levels, and abilities, indoor skydiving at iFLY is a family-friendly activity too.
10975 Metcalf Avenue, Overland Park, Kansas, 66210 US
https://www.iflyworld.com/kansas-city/
Blade and Timber
An ax-throwing extravaganza!
Power & Light: 1303 Baltimore Ave, Kansas City MO 64105
Town center: 5203 W 117th St, Leawood KS 66211

Top Golf
Top Golf is a sports entertainment complex that features an inclusive, high-tech golf game that everyone can enjoy. Paired with outstanding food and beverage menu, climate-controlled hitting bays, and music, every Topgolf has an energetic hum that you can feel right when you walk through the door."
10611 Nall Ave, Overland Park, KS
https://topgolf.com/us/overland-park/
Up-Down
Up-Down Kansas City is a 21+ arcade bar featuring more than 50 arcade games from the '80s and '90s, pinball machines, four classic skeeball alleys, Nintendo 64 console gaming, life-size Jenga and Connect Four. All games cost just 25 cents. The drink menu includes an extensive craft beer selection with over 50 beers on tap and even more bottles and cans, as well as a full bar.
101 Southwest Blvd, Kansas City, Missouri 64108
https://www.updownarcadebar.com/kansas-city/
Channel Your Inner Chef
Everyone has to eat right? Learning how to cook is not only a great way to combine learning a skill and eating, but also is a fantastic life skill to have whether you are in or not in a relationship. Two options: attend the class together and sample your tasty creations together.
OR
Take the cooking class prior to your date so that you can recreate your newly found skills and recipes for an at-home dinner date to impress. Either way, it's a win/win, because it involves eating…and who doesn't like to eat?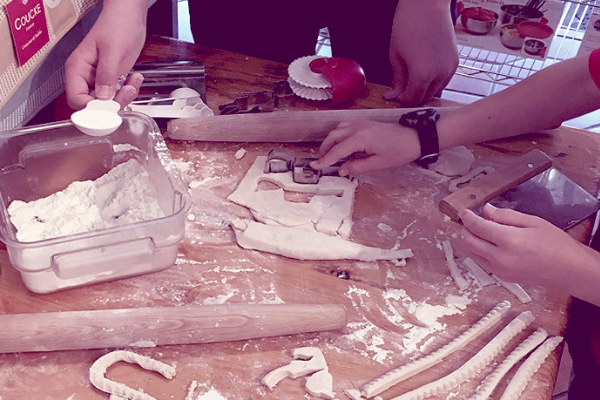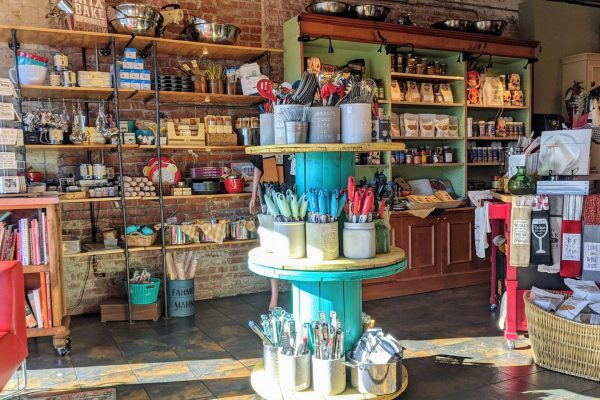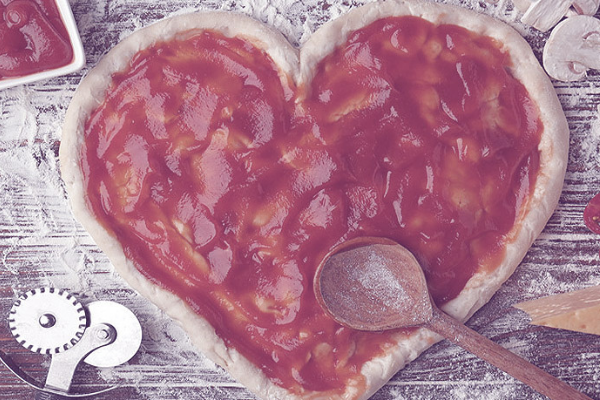 Some local places that have delicious looking classes :
Taste Buds Kitchen Leawood
Tastebuds has some fun cooking classes around and on for Valentine's day with some spots still left. Who doesn't want to decorate yummy Valentine's cookies or make heart-shaped pasta?
Grab a date or friends and come ready for a good time! Learn new techniques and experience delicious flavors as you create and enjoy a multi-course menu from scratch in our adult cooking classes.
5336 W 151st St, Leawood, KS
The Culinary Center of Kansas City
"High-quality cooking classes, taught by seasoned instructors, with a wide range of classes for every palate. We are dedicated to promoting the understanding of food and cooking through well-executed, informative, and interactive classes in the culinary arts with our goal that each customer is enriched by their experience in our kitchens and thus, not afraid to take "whisks" on their own."
7920 Santa Fe Dr, Overland Park, KS 66204
https://kcculinary.com/cookingclasses/
These Outings put the "art" in Heart!
Some of the most romantic gestures in the world stem from the world of art. A romantic gesture, at its core, is creative. Here are a few opportunities for you to bring out your inner artist and to take a creative project or two to commemorate your evening out!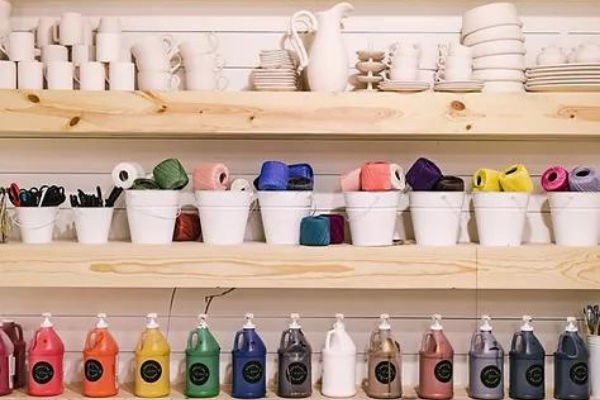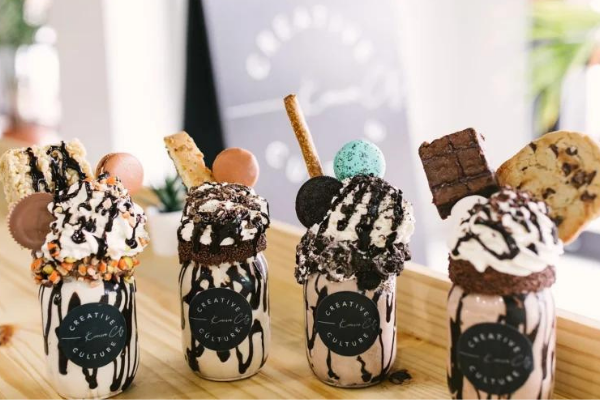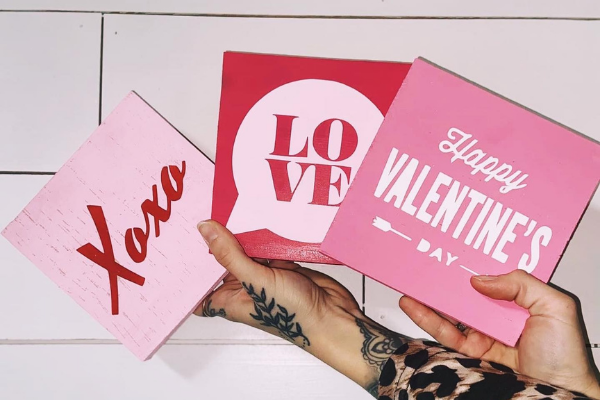 Creative Culture
Creative Culture is a DIY Studio, Gourmet Milkshake Bar, and Splatter Studio that offers an escape for the imagination. Drop-in projects (pottery, plants, and crafts) allow guests the opportunity to choose a self-guided project while they supply all the materials and simplify the creation process.
5601 W 135th Street, Suite 2220, Overland Park, Kansas 66223
https://www.creativeculturekc.com/
(Westport location will reopen in March due to remodeling)

Pinot's Palette
Pinot's Palette is a paint and sip studio that combines social drinking with painting. It does have its own bar, or you are welcome to BYOB as well. Sign up for a one-night class and follow the instructor's lead to paint a canvas of that night's featured painting.
483 NE Coronado Dr, BLue Springs MO 64014
4166 N Mulberry Dr, Kansas City MO 64116
4817 W 117th St, Leawood KS 66211
11945 S Strang Line Rd, Olathe KS 66062
Dining at Its Finest
The Kansas City area is absolutely one of the best areas for dining. There are so many unique and wonderful places to choose from – this list would be endless if we included all of our favorites. Here is just a sampling of great places around town to enjoy some culinary delights. Do you have a favorite?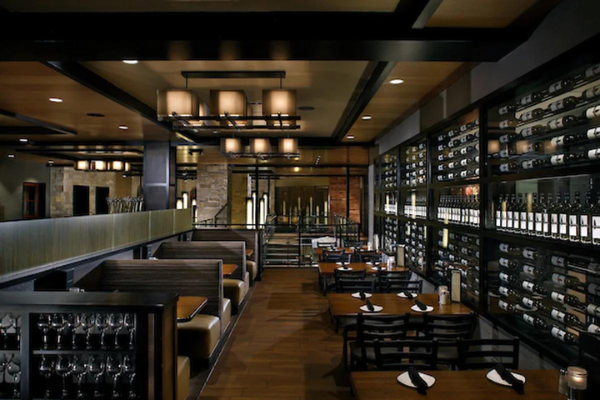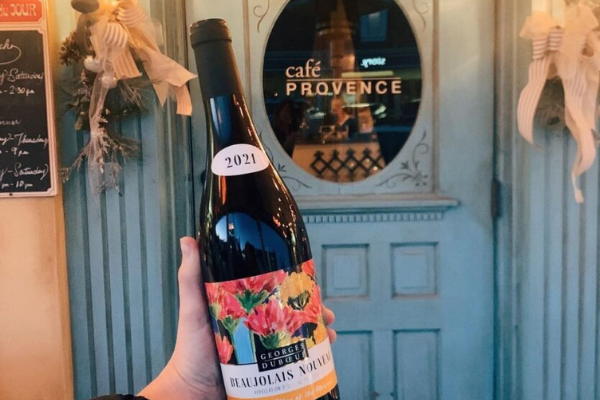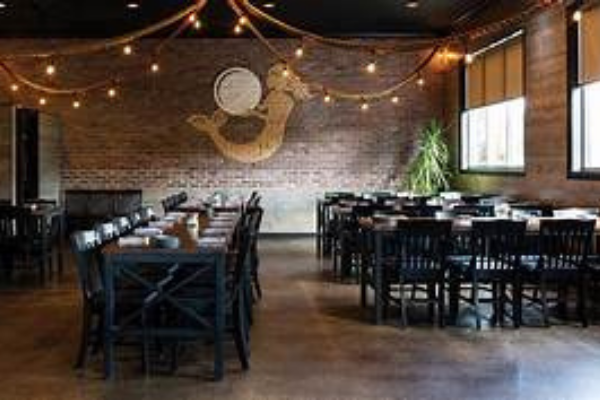 Cooper's Hawk Winery
Amazing wine and a contemporary American menu infused with flavors from around the world. A full gluten-free menu too!
4686 Broadway, Kansas City MO 64112
www.Chwinery.com
(Also coming soon to Lee's Summit)
The Pearl
"You may not be on the coast, but your taste buds will swear you're on vacation."
1672 NW Chipman Road, Lee's Summit, MO 64081
https://www.pearltavernkc.com/location-hours
Cafe Provence
"Family owned and operated by the Quillec family for nearly 20 years, Café Provence has been honored as one of the Top 100 Restaurants in the U.S., Top 10 French Restaurants in the U.S., and Best Restaurant in Kansas City."
3936 W. 69th Terrace, Prairie Village, KS 66208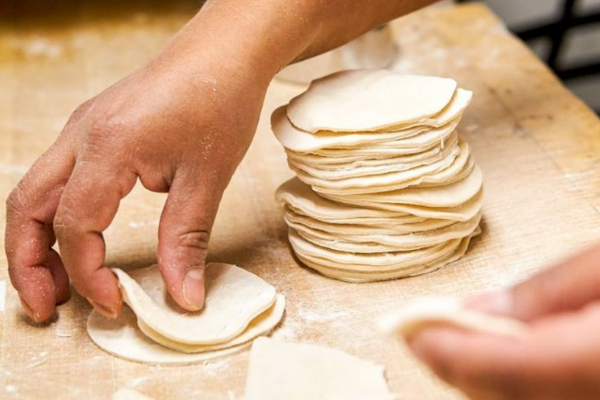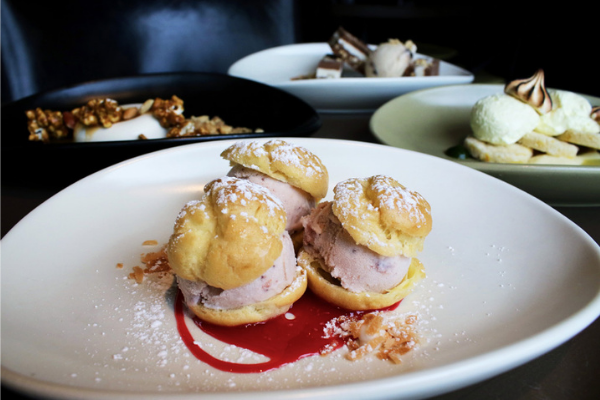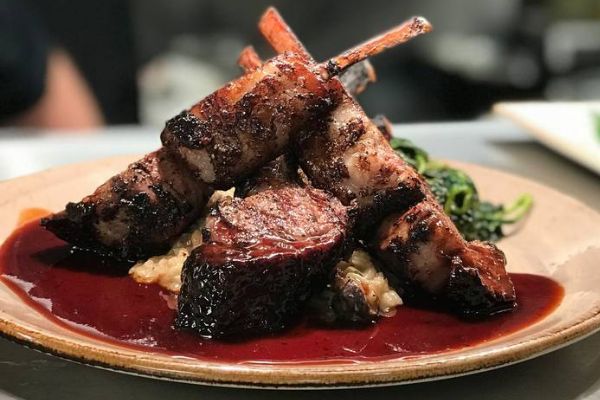 Blue Koi
"We are Chinese comfort food."
10581 Mission Rd, Leawood, KS 66206
J. Gilbert's Steakhouse
"Prime wood-fired steaks and seafood – inspired by Kansas City-steakhouse fare – in a luxe, yet warm atmosphere, all served with impeccable care."
8901 Metcalf Avenue, Overland Park, KS 66212
https://www.jgilberts.com/kansascity
Gram and Dun
"Gram & Dun brings culinarily-driven fare while paying special attention to pairing food with libations. It's a place "for the people" where we can relax and enjoy the neighborhood vibe while we test theories of food, drink, and the evolution of good times."
600 Ward Parkway, Kansas City MO 64112
Melting Pot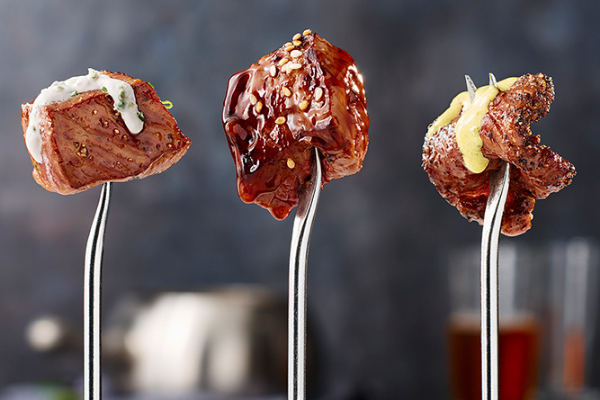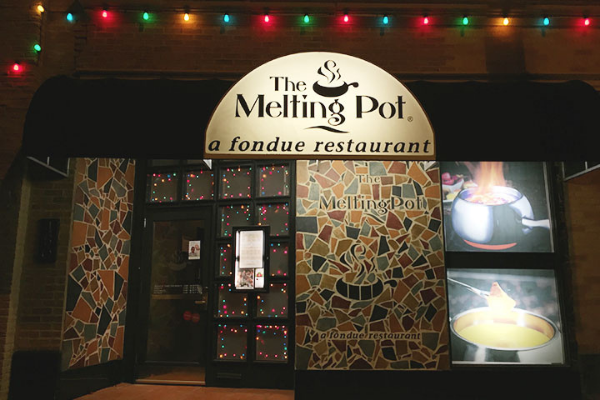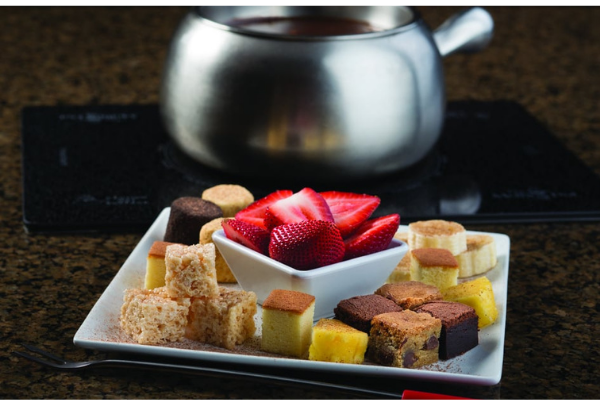 "The Melting Pot is the original fondue restaurant where guests can enjoy several fondue cooking styles and a variety of unique entrees, salads, and indulgent desserts." Featuring a special Valentine's Menu for an extended period of celebration.
450 Ward Pkwy, Kansas City, Missouri 64112
https://www.meltingpot.com/kansas-city-mo/
On the Sweet Side
Why settle for the standard box of chocolates for Valentine's Day treat? Here are a few options that are guaranteed to satisfy your sweet tooth, and even make Forest Gump jealous!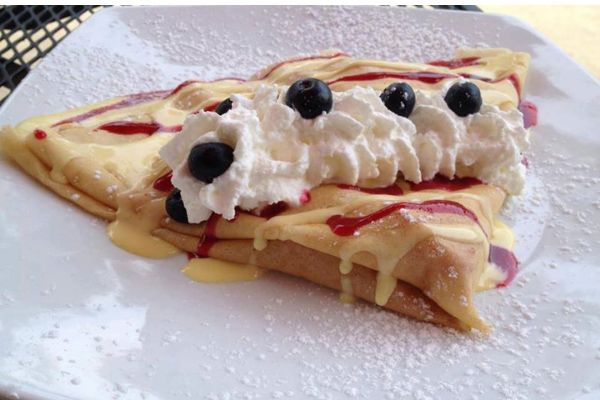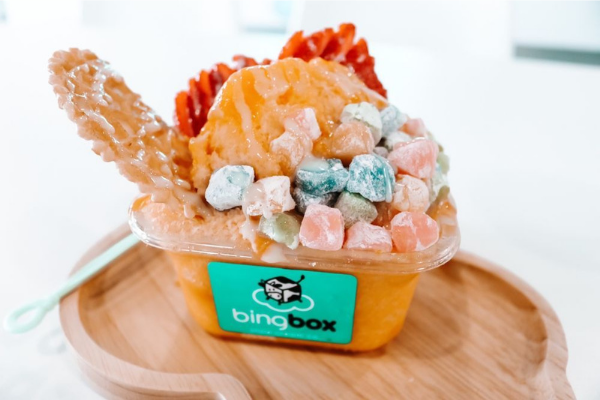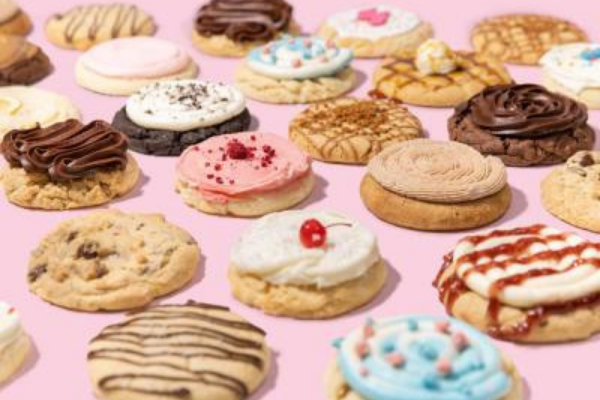 Chez Elle Creperie and Coffeehouse
For a bit of Parisian flair, visit this creperie and coffeehouse that serve 10 types of sweet crepe concoctions. They also serve savory and breakfast crepes, as well as vegan and gluten-free options as well. Quiche, salads, soups, and pastries round out the menu. There is also a full drink menu, including coffee, teas, smoothies, wine, cocktails, and beer.
1713 Summit St. Kansas City, Mo 64108
BingBox
This place is a must-visit. A personal recommendation would be to order the mango snow cream. The presentation of the snow cream itself is almost too beautiful to eat. Almost. Absolutely delicious, and I unabashedly ate the whole thing, and did not feel one ounce of guilt about it. Nope, not one. Not even a little bit.
"Bingbox was born out of a love of Korean snow cream. At Bingbox, we represent an innovative take on modern Korean snow cream, revolutionizing it by infusing flavors into the snow itself, offering a unique ice base of mango, matcha, taro, and other distinctive tastes. Using fresh ingredients, our snow cream is a healthier, lighter alternative to traditional ice cream or frozen yogurt, resulting in the finest and purest snowflakes. As the first snow cream company in the U.S. with this unique product, you would definitely be having a taste of something special!"
4937 W 119th Street, Leawood KS 66209

Crumble Cookies
For many, it's the trademark blue box that signifies love. Not anymore….move over Tiffany's, there is a new box in town. But instead of carats – there are cookies, delectably displayed in their signature pink box. Each week, a rotating menu gives you a new selection of cookie scrumptiousness to enjoy.
1700 NW Chipman Rd, Lee's Summit, Missouri 64081
15159 W 119th, Olathe, Kansas 66062
6780 W 135th St, Overland Park, Kansas 66223
For everyone!
Instead of a ball and chain.. a lock and key?
If you are the ultimate romantic, you've heard of love locks. A couple proclaims their eternal unbreakable union by etching their names in a padlock, locking it on a bridge, and throwing the key into the water below, thus sealing their loved locked forever. Most likely the most famous love lock bridge is located in Paris France at the Pont des Arts Bridge over the River Seine.
Sadly, for most of us, a trip to Paris, France, is not in our Valentine's Day travel plans. Thankfully, the Kansas City area is lucky enough to have a fantastic alternative located right in our area. Symbolize any relationship in your life – be it romantic, family or friendship.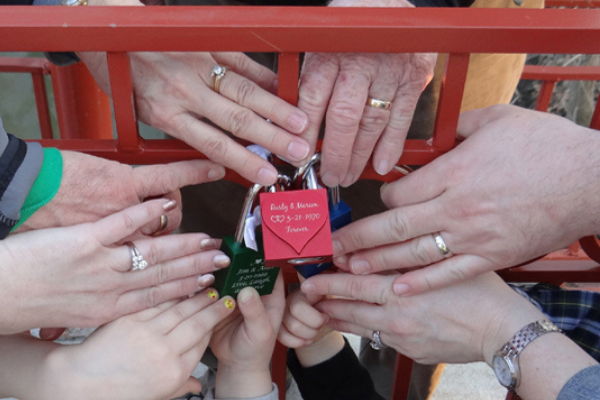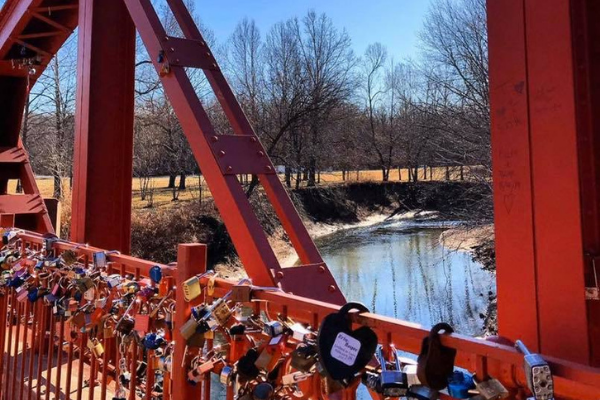 Old Red Bridge Love Locks
Between Holmes and Blue River Road on Red Bridge Road. The Old Red Bridge is adjacent to the new bridge located on Red Bridge Road between Holmes and Blue River Road in south Kansas City.
https://kcparks.org/places/old-red-bridge-love-locks/
Hours: The bridge is open during regular park hours, 5 a.m.-Midnight/seven days a week.
Key Drop Box: After you lock your love, help keep the Blue River clean by tossing your key into special boxes attached to the bridge. Your donated keys will be used by the organization to create a sculpture of the iconic Monarch Butterfly that travels through Kansas City on its amazing multi-generational migration. More than 5,000 locks have been placed on the bridge since opening in February of 2013. The website features websites where you can order your own personalized custom lock as well.
No matter what your relationship is this Valentine's Day, the day is representative of love, caring, and commitment. You may not want to take us on a date, but the team at the Ask Cathy Marketing Group is committed to you – helping you realize your real estate dreams. Whether you are buying or selling a home, or maybe just thinking about it, we are here to be of service. We love all of our Ask Cathy Family – old and new, and are dedicated to our relationship with you! Happy Valentine's Day to all!