Learn More About the Midwest Genealogy Center!
Posted by Ask Cathy Marketing Group on Monday, May 1, 2023 at 1:00 PM
By Ask Cathy Marketing Group / May 1, 2023
Comment
Discover Your Family's History at the Midwest Genealogy Center!
Learn More About Your Family's Culture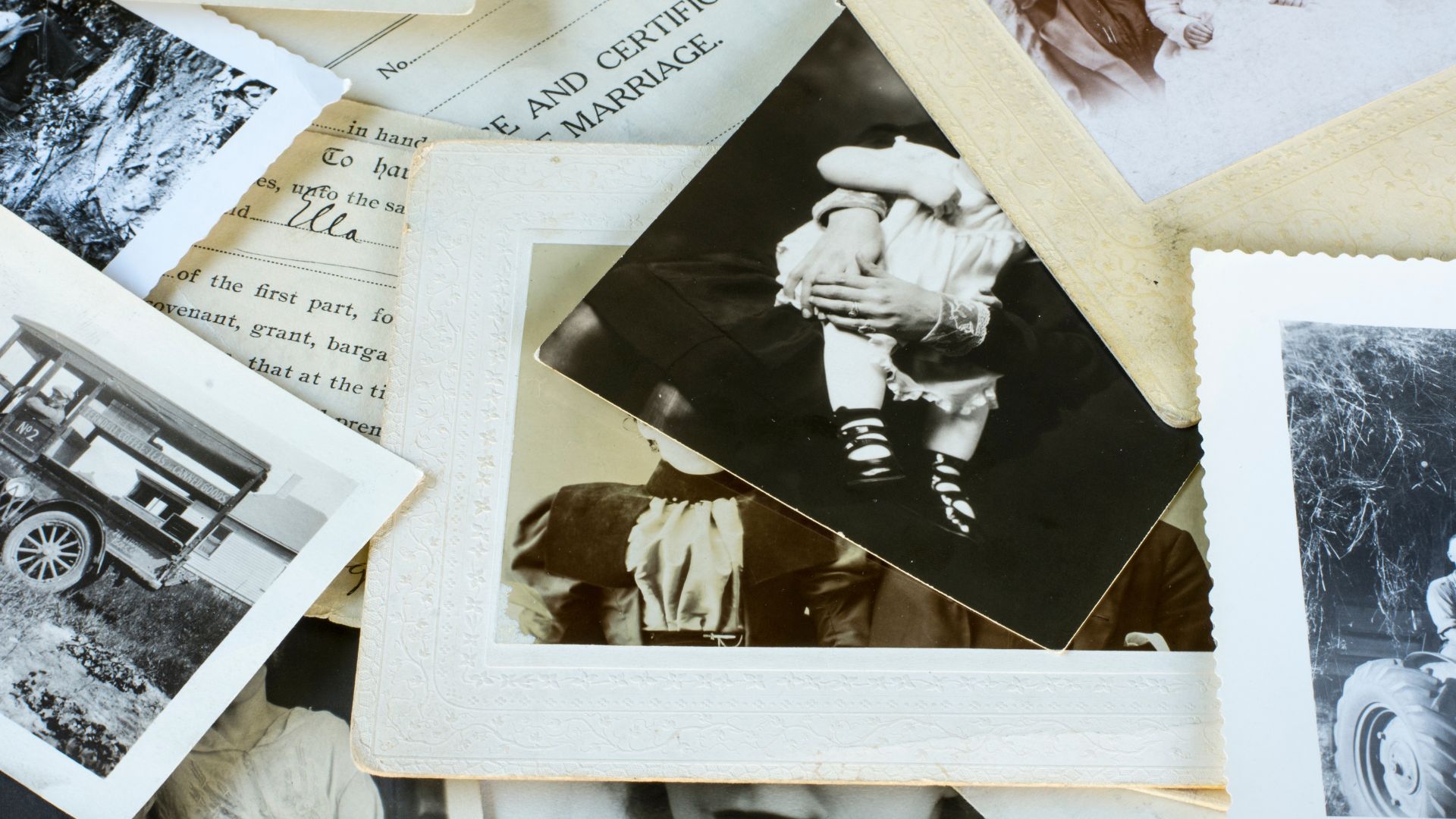 Here in Jackson County, we have an incredible resource. In fact, it is one of the largest and most comprehensive resources of its kind in the United States, and we are fortunate to have it here to use for free. Say hello to the Midwest Geneology Center in Independence.
For the price of a library card, which consequently, is absolutely FREE, you can enter the Midwest wonderland of genealogy. Genealogy means studying family ancestral lines or the history of past and present members of your family.
But why would someone want to research their genealogy, you may ask? Due to the fact that the United States is such a melting pot of nationalities, many people may not have the opportunity to know where their familial roots lie. Some families are quite the opposite though, and keep track of their long history and the longevity of their family timeline. Some families are long rooted in tradition and like to pass on those traditions as their families grow and widen. For others, with the life changes of adoptions, separations, or divorce, sometimes there is a void in their personal history that it becomes important for a person to do some ancestral digging in the way of genealogical research.
Along those lines, there are many other reasons why genealogy and researching ancestral lines are important.
To discover family history: As mentioned, many people are curious about their ancestry and want to know where their family came from, who their ancestors were, and what their lives were like. Genealogy research can provide a deeper understanding of one's family history.
To provide an opportunity to connect with living relatives: Genealogy research can help people locate living relatives who they may not have known about or have lost touch with over time. This can be particularly important for people who were adopted or have estranged family members. People may also research their family tree to learn more about their medical history and whether they are at risk for certain diseases. This information can be particularly valuable for individuals who have a family history of genetic disorders.
To engage in opportunities to learn about their heritage: Many people are interested in their cultural heritage and want to know more about the customs, traditions, and beliefs of their ancestors. With individuals who do not have older living relatives, this can be a fascinating discovery of what was once important in their family history. Knowing more about their ancestors can help people feel a greater sense of connection to their family and cultural traditions. Genealogy research can also be used for legal purposes, such as establishing inheritance rights or proving eligibility for membership in certain organizations or tribes.
To satisfy curiosity: Genealogy research is fascinating, Doing this type of research can uncover long-buried secrets, and famous relatives, and can be both intellectually stimulating and challenging at the same time. If you enjoy analyzing historical records, such as census reports, birth and death certificates, and immigration records, this could be a new-found passion for you. People also like to discover stories from their past familial history. Sometimes the uncovering of long-kept secrets and achievements can be quite fascinating!
To preserve family history: Genealogy research can help preserve family history for future generations. By documenting their family history, people can ensure that their ancestors' stories and legaices are passed down to future generations. Long ago, family trees were preserved on the front page of many family bibles. Close documentation of marriages, births, and deaths was extremely important, especially due to the fact that many gravestones from long ago have been moved, damaged, or destroyed. By researching and documenting their family tree, people can create a personal legacy for themselves and their family members, ensuring that their family history is preserved for future generations.
What You Can Find at the Midwest Genealogy Center
The center houses a vast collection of genealogy resources, including books, periodicals, microfilm, and electronic databases, with a particular focus on resources related to the Midwest region of the United States. The center also provides access to online resources such as Ancestry.com and FamilySearch.org. With over 500 current subscriptions and a total of well over 2,500 titles, the Midwest Genealogy Center has an ever-expanding periodical collection that includes the following categories:
Family
Military/History
International
United States - Regional States
In addition to those resources, the center offers a wide range of programs and events throughout the year, including workshops, lectures, and special exhibits. These programs are designed to help individuals of all levels of experience with their genealogy research, from beginners to advanced researchers. This is also a wonderful place to meet people of your same cultural background, or a fellow history sleuth. Many of the programs are just about culture, and there is surely something for everyone to enjoy and participate in.
The center also has a team of experienced genealogists who are available to provide assistance and guidance to visitors who need help with their research. You can even make an appointment with a Geneology Consultant if you would like some one on one assistance. Members of the library staff and selected volunteers set aside time to help visitors who may be stuck on a particular genealogical question. This is particularly helpful if you have any foreign research questions, heirloom preservation questions, need assistance with particular genealogy computer programs, or you've hit a "brick wall" that is preventing you from continuing your genealogical research.
Whatever your reason for visiting the Midwest Genealogy Center, it will surely be a fascinating visit. The center is located at 3440 S. Lee's Summit Road, Independence MO 64055. Their website is quite robust, and some information can be accessed through the website as well, with just the use of your Mid-Continent Public Library Card. There are also many free printable forms that can assist you in organizing your research, and even a family tree printable for kids.
Overall, the Midwest Genealogy Center is a valuable resource for anyone who is interested in genealogy and family history research, and looking to know more about different cultures and traditions.