Saint Patrick's Day Shenanigans for the Kansas City Area
Posted by Ask Cathy Marketing Group on Friday, March 10, 2023 at 9:30 AM
By Ask Cathy Marketing Group / March 10, 2023
Comment
What is Happening In and Around Kansas City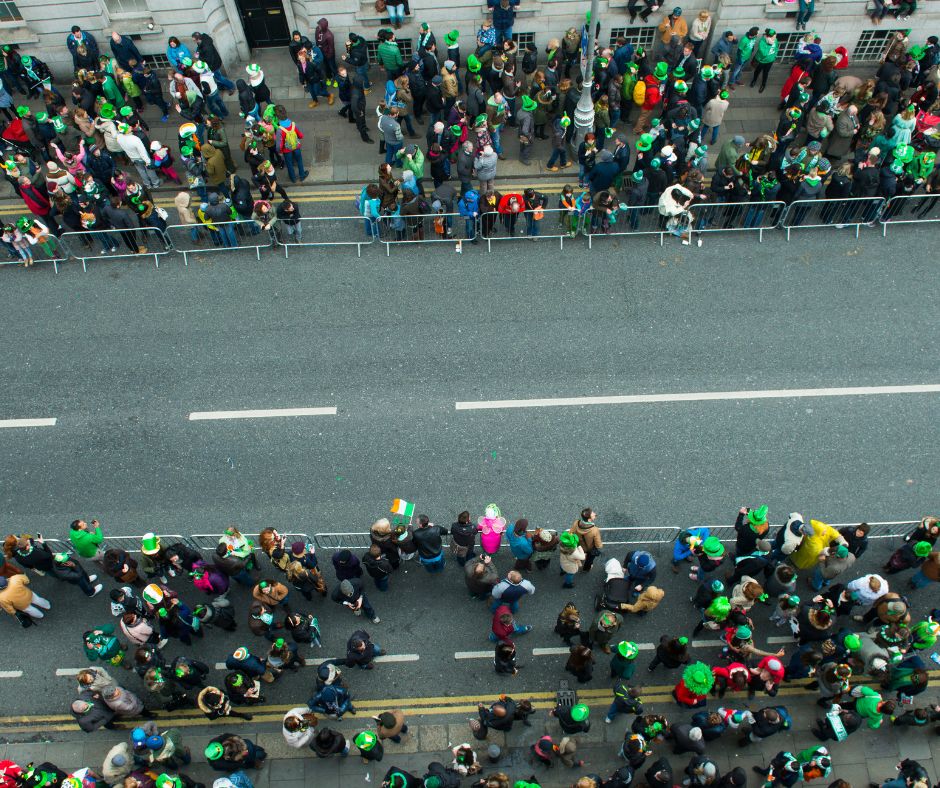 Ah! Saint Patricks Day is just around the corner, and as always, the Kansas City area has plenty of shenanigans for you to partake in. So prepare to bring out your "inner Irish" and wear a bit O' green! We have shops, pubs, and events all around our area. We also have listed a fair bit of cultural opportunities as well, from dance to bagpipes, to genealogy.
Look closely at the dates, as not everything is scheduled for the "big day", but also throughout this upcoming week, or visit one of the mentioned Irish restaurants, pubs, or shops any time of the year for the authentic Irish feel and fare!
Go n-éiri an bóthár leat!
Irish Culture
Kansas City Irish Center | 3301 Baltimore Kansas City, Missouri 64111
The Center is the hub of Kansas City Irish Activities, Programs, Music, and Educational Opportunities, created to To Celebrate, Support, Preserve and Promote Irish Heritage and Culture.
Kansas City Celtic Pipes and Drums
Formed in 2005, Kansas City Celtic Pipes and Drums is an all-volunteer, non-profit group committed to promoting the music of Scotland and Ireland. Lessons in both bagpipes and drums. Also performances throughout the Kansas City Area.
Irish Shops
Browne's Irish Marketplace | 3300 Pennsylvania Avenue, Kansas City
At Browne's, you'll find an Irish deli, sandwiches, baked goods, and plenty of Irish-inspired home decor, apparel, jewelry, and more with 5 rooms of Irish and Celtic Merchandise. (Deli available on Thursday, Friday, and Saturday only.)
The Celtic Ranch | 404 Main Street Weston, MO 64098
Complete with a Whiskey Snug that has the Midwest region's largest selection of over 1,100 Irish Whiskeys, Single Malt Scotches, unusual bourbons, ryes, and an extensive offering of international spirits. The Celtic Ranch is a certified training facility for the Whiskey ambassador program, the only accredited whiskey training program in the UK.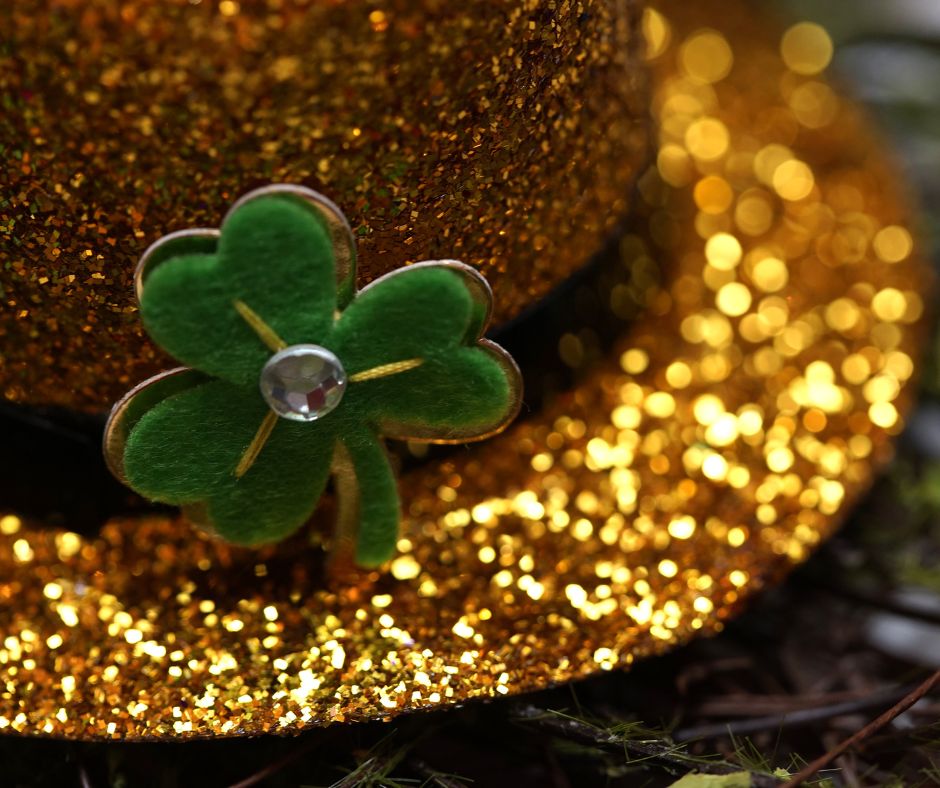 Irish Pubs And Restaurants
Overland Park - 95th & Nall
Westwood, KS - 47th & Rainbow
Leawood, KS - 128th & State Line
" Comfortable atmosphere, fresh food, and great beverages. Established in 2012, Conroy's serves a wide selection of beers, wines, teas, and whiskeys. Our full kitchen serves the best in Irish and American-inspired hearty pub fare. "
Gaels Public House 5424 Troost Avenue, Kansas City

"The pub offers traditional Irish and American fare with an extensive list of beer, wine, and spirits. The menu at Gaels Public House offers tastes of Northwestern Europe with items such as Stout meatballs, German bierock, and banoffee pie."
Kelly's Westport Inn 500 Westport Road, Kansas City
The roots for Kelly's Westport go back to 1947 when Randal Kelly, a native of County Clare, Ireland, was hired as a bartender at what was then known as the Westport Inn. It didn't take long before people were calling the place Kelly's, and it officially became the Irish pub we know and love in 1977. Doors open at 10 a.m. on St. Patrick's Day.
Llewellyn's Pub 301 E. Douglas Street, Lee's Summit
This Irish pub celebrates with Celtic-inspired food, drinks, decor, and atmosphere. There's usually a live band playing in the back room—perfect to enjoy while you explore the 40+ beers on tap.
McFadden's Sports Saloon 1330 Grand Boulevard, Kansas City
At this Irish tavern, you'll find tasty plenty of pub food and drinks along with TVs for sports watching. Stop by from 9 a.m. to noon on St. Patrick's Day for green pints and pancakes.
McGuire's Tavern | 9148 Santa Fe Dr, Overland Park, KS
St. Patrick's Day: Open at 9:00 am for breakfast & Cornbeef and cabbage at 11:00 am.
O'Dowd's | 4742 Pennsylvania Avenue, Kansas City
St Patrick's Day Schedule
9 am - 11 am - Open for Irish Breakfast
11 am - 10 pm: Irish Menu
Entertainment:
11 am - 2 pm - Nicki White (main stage)
12 pm - 4 pm - Dj Hydan (deck)
3 pm - 9 pm: Eddie Delahunt (main stage)
10 pm - close: DJ Requiem (main stage)
O'Neill's Restaurant and Bar | 9417 Mission Road, Leawood KS
ST. PATRICKS DAY SCHEDULE
8:00 a.m. Mass in the tent in the parking lot
Following Mass we will open for Breakfast
Mike Ashley 11:00 am - 1:00 pm
Face Painter 12:00 pm - 3:00 pm
Sean McDonnell 2:00 pm- 5:00 pm
O'Riada Manning Academy of Irish Dance 2:30 pm
Driscoll School of Dance 5:30 pm
Bagpiper 5:45 pm
The Jack-Wagons Band 6:00 pm -9:00 pm
Reservations are filling up fast for parties of 6+. The bar and patio will be seated on a first come first serve. We hope you plan to spend the day with us.
Other St Patricks Events Throughout the Kansas City Area
Saturday, March 11th
Lee's Summit - Emerald Isle Parade | 12:00-1:30 pm
Celebrate St. Patrick's Day with our annual Emerald Isle Parade. Featuring floats, Irish dancers, bagpipers, and more! Start your morning with the Gold Coin Hunt at 11:30 a.m. for the little lads and lasses before the parade kicks off at Noon. Stick around after the parade for a pub crawl, organized by Downtown bars and restaurants.
Schedule of Events:
11:30 am- Gold Coin Hunt in Howard Station Park (children 8 and under)
12:00 pm- Parade kicks off at 4th and SE Main
1:30 pm- Emerald Isle Pub Crawl begins following parade
Westport - St. Patricks Day 4 mile | 12:00 pm
"Bagpipes will sound, glasses will rise and a sea of green will flood the street! Since 1979, the Westport St. Patrick's Day Run has kicked off Kansas City's St. Patrick's Day shenanigans! Whether you hail from Missouri, Kansas, or the beloved hills of the homeland, sign up now for the greatest Gaelic gathering this side of the Atlantic…, and may the luck of the Irish be with you!"
Brookside - Chasing Rainbows - St Patricks Day Warm-Up Parade | 2:00pm
"The annual Brookside St. Patrick's Warm-Up Parade is a fun, family-oriented event occurring the Saturday before St. Patrick's Day. The parade draws participants and spectators from around the metro and kicks off a spirit-filled week in Kansas City celebrating St. Patrick's Day. The Brookside Business Association and Community Improvement District sponsor the celebration each year with support from the Kansas City Neighborhood Tourism Development Fund. Over 100 organizations and businesses from across the metro enter the parade each year. Whether marching, dancing, walking or riding vehicles ranging from red wagons and bikes to floats and classic cars, the entrants, music and other festivities are sure to entertain groups and families of all ages. Entries include bands, drill teams, Irish dancers, bagpipers, the mounted patrol, and dogs of all shapes and sizes including Basset Hounds, Great Danes and of course, Irish Setters. It's a one-of-a-kind event that you don't want to miss!"
Overland Park - St Patricks' Day Parade | 10:00 am - 12:00pm
"Join us for the 2023 Downtown Overland Park St. Patrick's Day Parade— rain or shine— on Saturday, March 11. Enjoy Kona Ice, Jack's Kettlecorn Truck, and The Cotton Candy Man, located near the parade route. Free Face painting will be available at the Clock Tower! Following the parade, grab a bite and a pint at one of our several Downtown OP restaurants."
Independence - Zombie Leprechaun Bar Crawl - Downtown Independence
7 Stops - Exclusive Drink Specials - Great Swag! Join the fun Saturday, March 11 from 2 pm - 5 pm. Check-in is at Diamond Bowl & Billiards
Join the fun on Saturday, March 11 from 2 pm - 5 pm. Check-in is at Diamond Bowl & Billiards from 2:00 pm - 3:00 pm. Stops include : Diamond Bowl & Billiards, Top Hat Winery, Courthouse Exchange, 3 Trails Brewing, Big John's Corner Bar, Ophelia's& Cafe Verona. After party begins at 5 pm at the 3 Trails Brewing Co with live music featuring the Pheasant Pluckers.
The first 200 ticket purchasers will receive swag at check. All ticket holders will receive a voucher for a drink that can be redeemed at select locations. Limited number of advance tickets are $20, $30 at the door. T-shirt purchase is separate and must be ordered by March 1. Proceeds will support historic preservation and beautification projects.
Come dressed in your best Zombie Leprechaun attire for the after-party costume contest at 3 Trails Brewing with music and prizes.
Tuesday, March 14th
March Ceili Class | 6:00pm - 7pm
Drexel Hall, 3301 Baltimore Avenue, Kansas City, United States
Get ready for St. Patrick's Day and join us for a ceili! Join us every month for an evening of Irish dancing as a community! Céilí means "gathering" in Gaelic, and it's a broad term used to describe a fun get-together. This is your chance to learn traditional Irish social dances in a casual, relaxed environment - no experience necessary! We'll teach you everything you need to know, from basic moves to classic ceili dances such as the Walls of Limerick, Haymaker's Jig, the Sweets of May, and many more! Please wear clothing and shoes you can dance (and possibly sweat) in.
Thursday, Mar 16, 2023
Researching your Irish and Scots-Irish Ancestors with the Ulster Historical Foundation | 3:00pm - 7pm
Midwest Genealogy Center Branch, 3440 S. Lee's Summit Road, Hall D, Independence, MO 64055
Join us for a visit with the Ulster Historical Foundation on their lecture tour from Northern Ireland. The Foundation is an educational nonprofit organization formed in 1956 and is a great resource for Irish genealogical research. Discussion will cover Irish and Scots-Irish family history research; land, tithe, and estate records; and other important resources, as well as a brief Q&A and discussions about solving brick walls. This event will be in person.
Friday, March 17th
St. Patrick' Day Fundraiser - Benefitting the Leukemia & Lymphoma Society |Chicken N Pickle - Kansas City 1761 Burlington Street North Kansas City, MO 64116
Feeling lucky this St. Patrick's Day? Put that luck to good use by purchasing 50/50 raffle tickets benefiting The Leukemia & Lymphoma Society's® (LLS)'s fight against cancer. Winner will receive half of our collected Pot o' Gold (paid in USD).
Lota-Luck Crawl | 27909 East Colbern Road Lee's Summit, MO 64086
Pub Crawl featuring businesses around Lake Lotawana. Purchase a t-shirt for entry to the event, event specials, and a chance to win " a pot of gold" (a $25 gift card from each participating business). Participating businesses include - Captain's Sports Lounge, Tipsy Taco, Canoe Club, Team Cocktail, Station 7 and Shakin Martini Lounge.
Irish Hooley - St Patrick's Day Party | The Well, 7421 Broadway St, Kansas City, United States
Get Lucky All Day with Irish-Themed Food and Drink and Live Music at The Well! Reubens, Corned Beef and Cabbage, Irish Cocktails
Saturday, March 18th
Kansas City - St Patrick's Day Pub Crawl & Block Party 10+ bars | Largest St. Patrick's Day Pub Crawl in Kansas City
Join us for the annual St. Patrick's Day Pub Crawl in Kansas City with access and drink discounts at over 10 different venues. Your St. Patrick's Day pub crawl kit includes drink coupons, free welcome shot vouchers, and a map of all participating midtown bars. Dress in green, rally up your friends, then come celebrate St. Patrick's Day with hundreds of others, bouncing from bar to bar in the heart of Kansas City
Wherever you end up celebrating your Saint Patrick's holiday, we wish you the best of times and the utmost safety!