Kansas City Homes with Historic Charm
Posted by Ask Cathy Marketing Group on Monday, October 23, 2023 at 1:00 PM
By Ask Cathy Marketing Group / October 23, 2023
Comment
100-Year-Old Homes in the Kansas City Area!
How to Infuse Historic Charm Into Your Home, and More!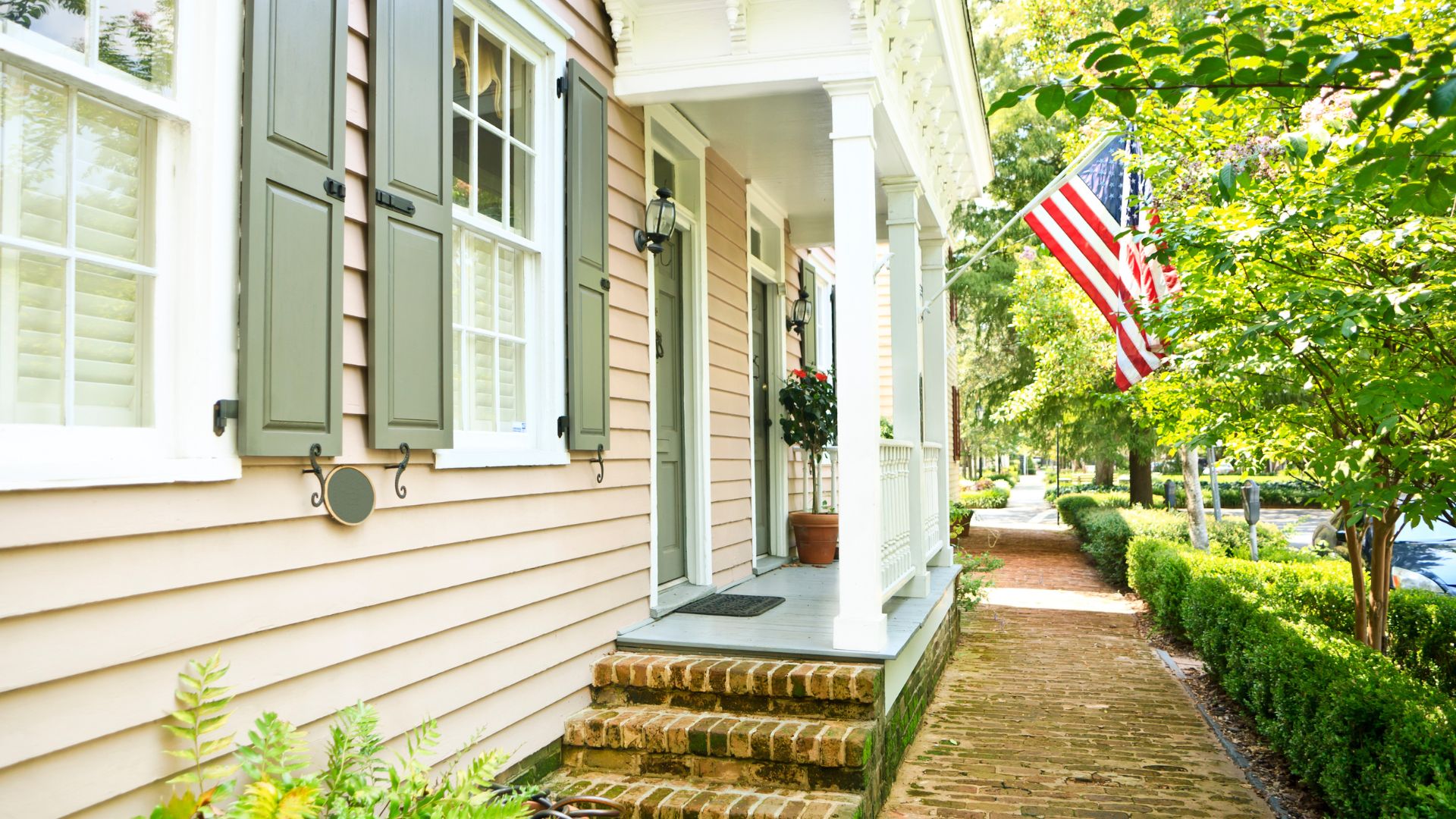 October seems like the perfect month to highlight some of the homes in our area with historic charm and appeal. Homes that have a bit of history, a sense of mystery, and perhaps a story or two to tell of their past owners. Also, think of the possibilities of decorating a historic home during the Halloween season! You may have your very own haunted house in the making!
Let's explore some of the fantastic homes that are on the market right now in our area, that are over 100 years old and counting. Living in the Kansas City area, we have a rich infusion of many architectural styles, especially for those areas close to our town centers. Some of these homes are stuck in their perfect past condition, while others have been brought into the future with modern renovations. Many have been updated to meet the needs of today's homeowners while maintaining a bit of their past personality. Did you know that owning a historic home may give you some tax benefits as well? There is more information on potential tax credits here.
Have a hankering to own a historic home of your own? The Ask Cathy team is here for it! If you have always dreamed of living in your own piece of history, we would be happy to help you find just the perfect one to make your own history in! Do any of these homes appeal to you? Let us know!
Finding A Home's History
Do you already own a home that could be hiding a fascinating tale or two? Or is there ever a home that you've driven by that you've always wondered about?
Here's How to Research a Bit of Your Own Home's Historic Past
There are a number of ways to identify historical traits in your home. One is to identify the type of architectural style. Now, there could be several styles infused together if your home was originally constructed in one style, and a later addition was completed in another. Even the original hardware used in a home can give you a glimpse of the history.
If you have a particularly old home, you can try researching it through your town's historical society, library archives, or town public records.
Each state also has a Historic Preservation office, which is a great resource for researching if you think that your home, or the home you would like to research is historic in value. You can find more information here.
For homes that are currently on the official list of Kansas City Historic places, you can find that information here.
Tracing the deed or using old maps, such as the Sanborn maps (for homes built after 1866) can give you an idea of your home's original size, and layout if your home is located in a town center. These maps were originally used to determine insurability for fire, from the Sanborn Company. View these maps here.
Property Tax Records in your county or town are also a great way to find out the previous owners of a home, and find out if someone historically important lived there.
Infusing Historic Charm and Details in Your Own Home
If you have a newer build, or a home that was built in this past century, and want to infuse a bit of historic charm into your home, without picking up and moving, there are several ways to accomplish your vision. You can swap out builder-grade, or current features and fixtures for those with more historic aesthetic value or a bit of patina.
If you are unsure as to where to begin, here are a few areas to focus on.
Doors - Switching out basic doors with reclaimed doors is a great way to add texture and originality to your home. If you can include vintage hardware and hinges, even better! Switching out every door can be a bank breaker, so if you have to focus on one or two rooms, a great place to do so is your pantry, laundry room, or bathroom. It will add immediate character.
Lighting - There are quite a few sources for either antique lighting or reproduction lighting. Lighting is an immediate character builder. For sources, try your local antique market or you can find a multitude of reproductions online depending on what you are looking for in your home.
Molding & Beadboard - Adding trim and wood architecture elements is another way to infuse some historic character and charm into your home. Tongue and groove paneling, wainscoting, and beadboard can instantly give a vintage vibe to a room. Beefier, heavier door and window molding adds an immediate focal point to your living spaces.
Vintage Wallpaper - Wallpaper is certainly not for everyone, however, adding a little bit of an exquisite pattern in a vintage style can be just the impact you are looking for. Adding a bit in a powder room, or the back of a bookcase, or on a feature wall behind your headboard in your bedroom can be the perfect touch of historic presence you're looking for in your room.
Home Furnishings and Decor - Perhaps the easiest way to infuse some historic charm, without changing fixtures or features is to choose some period furniture or artwork to add to your home. One trip to the antique store or thrift store can uncover some amazing choices and unique offerings for your home. You don't have to decorate an entire room strictly with antiques to have it feel authentic, but instead, sprinkle in your antique finds throughout your home for a collected look.
Owning Your Historic Style
Not everyone loves the look of an era gone by, but to others, it is quintessential to the perfect home. It can be an opportunity to breathe new life into your original space, add some drama, or make your home stand out from the rest in a neighborhood of carbon copies. A historic home or one that is reproduced or remedied to look like one, can be just the touch of style and surprise you are looking for in your own home. If your home is an actual antique, or a historic home with a fanciful or fantastic history, that is even better for you history house lovers! The important thing is that you love your home, and all that it is, embracing what you want to change, and the surroundings you are comfortable in.