Kansas City Breweries
Posted by Ask Cathy Marketing Group on Monday, November 7, 2022 at 1:00 PM
By Ask Cathy Marketing Group / November 7, 2022
Comment
A Quick Highlight of Some Fantastic KC Breweries
Breweries All Across KC And Their Signature Brews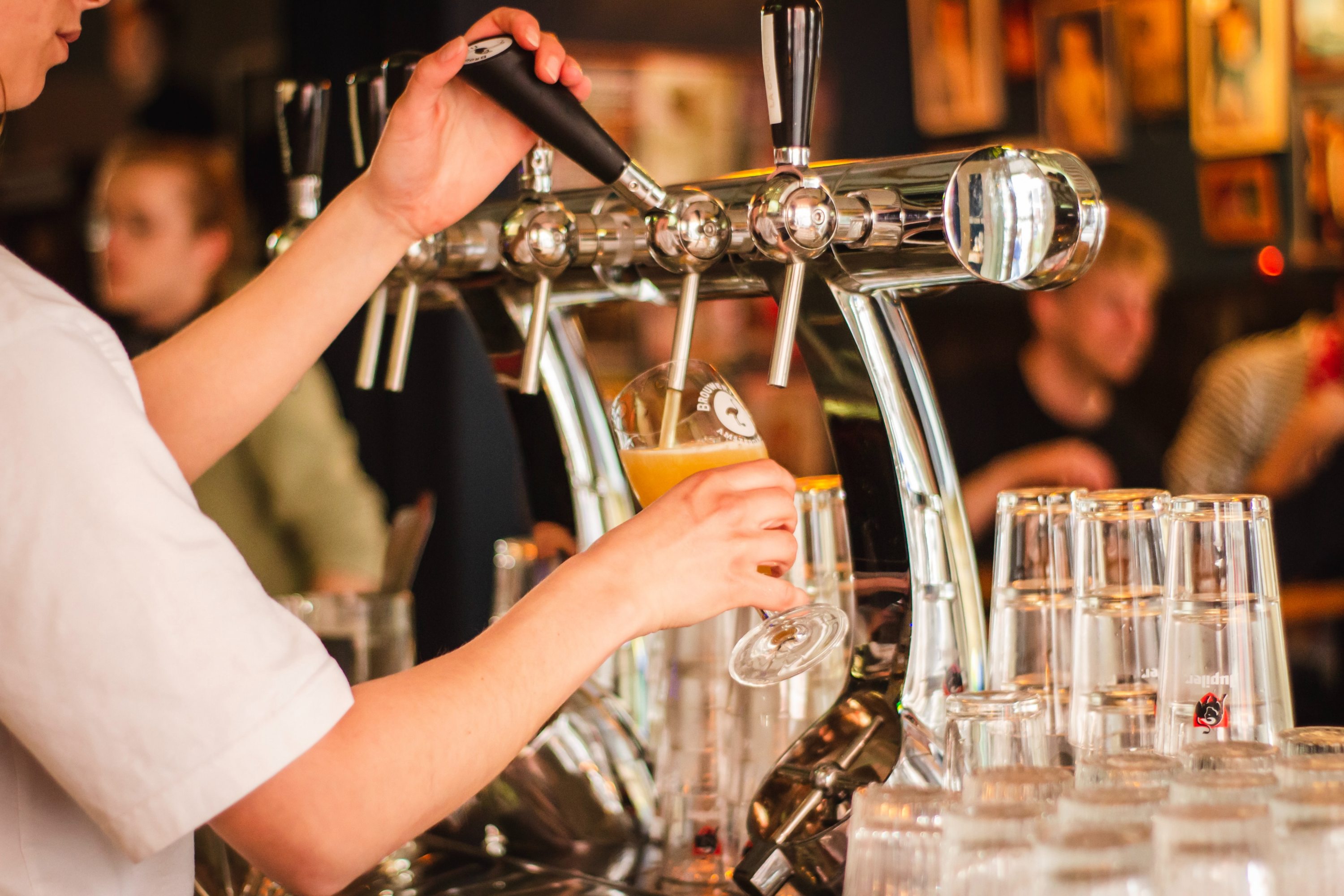 Here in Kansas City, we are fortunate to have so many excellent breweries in our area. It would be difficult to write about every single brewery in our area, as our area is just chock full of them. In today's blog, we'll cover some of the big ones, and hit a brewery in almost every part of town. If you're looking for a more complete tour of the breweries here in Kansas City, you can check out the Kansas City Tap Tour, and get rewarded for drinking beer around town, that's a win-win!
Boulevard Brewing Co.
It's Kansas City's most famous and popular brewery and for a very good reason. Boulevard is a Kansas City staple that has been around since the late 80s, and now produces tons of flavorful and tasty beers year-round that they ship to every corner of the country. Here in Kansas City, we're fortunate to have the ability to actually go and tour the Boulevard plant located right next to Downtown. You can sign up for a tour of the entire, expansive brewery, and enjoy a tasting at the end of your tour! Additionally, you can rent out their event space, or check out some of their upcoming events on their website! Boulevard has elevated itself beyond just being an exceptional local brewery, and turned itself into a Kansas City institution.
KC Bier Co.
KC Bier Co. is a brewery that has strong ties to the Bavarian style of German breweries, and decided to bring that style of brewery to Kansas City starting in 2014. They offer guests the opportunity to try out one of their signature "Biers" on tap in their Bierhalle, or outside in the Biergarten, right off of the historic Trolley Track in Waldo. Along with their year-long beers, like the local favorite Dunkel, they release seasonal beers that are fantastic and extremely flavorful, including the Festbier currently available during the Fall season.
Fringe Beerworks
We couldn't write about local breweries in Kansas City without mentioning our friends across the street over at Fringe Beerworks! Located right in the heart of downtown Lee's Summit, this brewery provides tons of great locally brewed beers for their patrons to enjoy. At Ask Cathy, we particularly enjoy the Freshly Squeezed Grapefruit Wheat! If you would like to check out their full list of beers, you can visit their website here.
The Big Rip Brewing Company
Taken straight from their website, the Big Rip Brewing Company defines its signature namesake as "a hypothetical cosmological event in which all matter in the universe loses cohesion and which is posited to be a possible fate of the universe if the outward acceleration of matter continues. If the amount of dark energy increases with time, the future will be spectacular."
The Big Rip Brewing Company specializes in brewing in small batch form, with their 4BBL system. The BBL system in the brewing industry is the abbreviation of beer barrels, which is the official unit of measurement, meaning that what the Big Rip doesn't have in size, they more than make up for in quality, providing their customers incredibly tasty and flavorful beers.
Martin City Brewing
Martin City Brewing has rapidly expanded across the Kansas City metro, with four locations across the city serving great beers and pizza, including a location right here in Lee's Summit! Martin City Brewing offers tons of different beers both year-long and seasonally, as well as providing some delicious pizza among other menu items. If you would like to check out more of what Martin City Brewing has in store for the future, you can visit their website here.
If you have a favorite brewery around town that we didn't mention, let us know in the comments! We couldn't fit all of the great breweries around town, but we would love to know what you enjoy about some of the different options around Kansas City. If you want to move closer to a particular brewery, give the Ask Cathy Marketing Group a call to schedule a complimentary consultation!