Kansas City Area Outdoor Camping Getaways
Posted by Ask Cathy Marketing Group on Monday, February 13, 2023 at 1:00 PM
By Ask Cathy Marketing Group / February 13, 2023
Comment
Great Campgrounds for a Weekend Stay!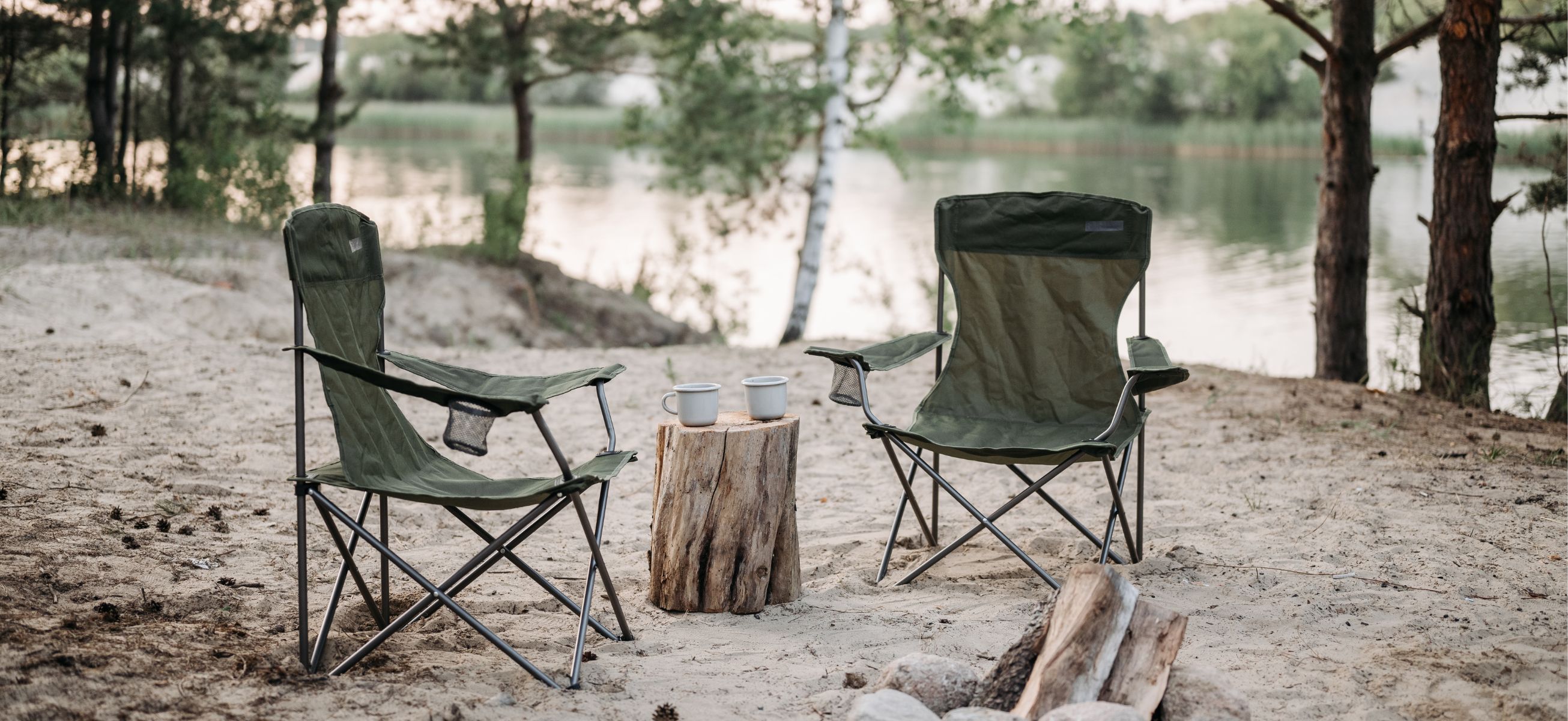 Camping outdoors is something that a person should experience at least once in their lifetime. However, the thought of camping in a far-off place may seem intimidating to say the least. Preparation and then packing up the car to drive hours away, just seems a bit exhausting. There is hardly enough time during a weekend as it is, to make it there and back to really enjoy yourself. Wouldn't it be great, if you could still enjoy the adventure of the outdoors and the smell of an outdoor campfire, but a little closer to home? Someplace close enough where you could set up your tent or RV right after work, and still have the whole weekend to enjoy fishing, hiking, and s'more making without having the long ride back home at the end of it? Thankfully, we have several campgrounds near the Kansas City area, that can serve just that purpose.
Here are some of the closest camping areas that give you an outdoor getaway experience without the big getaway! It is a prime season to make your reservations in order to get the best selection of spots. Don't forget to bring the marshmallows!
Kansas City Area State Parks with Camping
Big Lake State Park is the perfect destination for a vacation or family gathering in northwest Missouri. The 407-acre state park offers everything visitors need to create a memorable vacation with a campground, camper cabins, a day-use area, and access to Big Lake.
The park is located adjacent to Big Lake, the largest remaining oxbow lake in Missouri. The park's location provides easy access to the lake, which is popular for boating and fishing. The shallow lake also supports wetlands that create an ideal refuge for wetland bird species and migratory waterfowl.
The combination of activities provided by the lake and the amenities provided in the park make Big Lake State Park the perfect spot for a family vacation or an afternoon of fun. Campsites open and available for reservation include sites 1 through 8 (50-amp electric), sites 10 through 15 (30-amp electric), and sites 17 through 30 (30-amp electric). The camper cabins and all other campsites in the Big Lake State Park campground remain closed at this time for repairs and upgrades. The north campground shower house and restroom facility will be available for the convenience of campers. The freshwater fill-up and dump/clean-out station are also available for customer use.
Knob Noster State Park is a tranquil retreat of open oak woodland with a few patches of prairie along both sides of the meandering Clearfork Creek. It's a place for fishermen to wet a line, for mountain bikers, hikers, and horseback riders to get some trail time, and for families to spend quality time together. The park also features an oxbow slough, which has been officially designated as Pin Oak Slough Natural Area.Knob Noster State Park offers basic and electric campsites, family campsites, two organized group camps, and special-use camping areas. For a little extra space, try one of the park's family campsites. There are also two backpack camps on McAdoo Trail.
The Lewis and Clark Expedition headed west in 1804 and encountered a lake that William Clark described as "full of Geese & Goslings." Today, that lake is Lewis and Clark Lake, which is bordered by Lewis and Clark State Park. The park's broad open spaces make it a favorite for families who take advantage of the scenic picnic areas and playground. Bird watchers come to Lewis and Clark to watch geese, great blue herons, eagles, swans, and snowy egrets flock to the oxbow lake throughout the seasons. The campground at Lewis and Clark State Park has both basic campsites and those with electrical hookups. The level and roomy campsites make it easy to maneuver a large recreational vehicle.
Less than an hour from Kansas City, Wallace State Park is an island of serenity. Visitors can fish in the park's 6-acre lake or hike one of four scenic trails with benches along the way for relaxing. Picnic sites that are shaded by trees are scattered throughout and the family-oriented campground includes modern restrooms and hot showers. The park's peaceful, family-oriented campgrounds include both basic and electric campsites. Walk-in campsites are available for those seeking more seclusion. There is also a special-use camping area. Playground equipment is located near campgrounds 2 and 4.
A 100-acre lake with a paved bicycle path around it, plentiful fishing, a picturesque campground, and a choice of picnic spots make Watkins Mill State Park an ideal place for an afternoon or longer. Located near the Kansas City area, the park has ample fishing opportunities and an abundance of white-tailed deer and wild turkeys to watch. The park is adjacent to Watkins Woolen Mill State Historic Site, a National Historic Landmark. Watkins Mill has 96 campsites, 74 with electric hookups. For a little extra space, try one of the park's family campsites. Five sites (three electric and two basics) are accessible for campers with disabilities. The park also has a special-use camping area.
Not far from the hustle and bustle of Kansas City, Weston Bend State Park offers secluded picnic sites, a campground, and sweeping views of the Missouri River from trails and a scenic overlook accessible to people with disabilities. A 3-mile paved bicyle trail takes hikers and bikers through the park's woody terrain. Weston Bend State Park offers basic and electric campsites. For a little extra space, try one of the park's family campsites.
Other Camping Areas
22807 Woods Chapel Road, Blue Springs, MO
5 minutes from Blue Springs Lake.
Premiere - Full Hookup with Concrete Pad: 29 sites
Full Hookup: 16 sites
Electric: 23 sites
Electric and Water: 13 sites
3901 SW Longview Rd, Lee's Summit, MO 64081
As the largest Jackson County campground, it offers access to fishing, boating, beaches, biking, and walking trails at Longview Lake. There is also golf at the nearby Fred Arbanas Golf Course.
Premier - Full Hook-Up with Concrete Pad: 8
Full Hookup: 17
Electric: 60
Tent: 4
9200 Beach Rd, Lee's Summit MO 64086
Jacomo features large tree-lines sites:
Premier - Full Hookup with Concrete Pad: 11
Full Hookup: 8
Electric: 21
Tent: 17
25700 E 161st St, Pleasant Hill, MO 64080
985 NW 1901st Rd, Lone Jack, MO 64070
"Lake Paradise offers many relaxing or exciting ways to fill your days. Spend the day relaxing next to Missouri's largest zero-entry pool, bring your float or buy one at our pool shop. Take a walk or hike around our 237 acres of trails, and woods. Spend the evening playing ping pong or pool in our game room. Bring the whole family and enjoy a competitive round of mini-golf at our newly renovated putt-putt course, or shoot some hoops at our basketball court. Sand volleyball your jam? We have that too! Fishing cannot be beat, our lakes are stocked with every kind of lake fish. Sweet Paradise Ice Cream shop will be open soon, complete with ice cream and other sweet treats. All Amenities are open to the public!"
RV Sites: Deluxe Waterfront, Deluxe Pull-Through Sites, Standard Sites
Tent & Cabin Sites: Tent Sites, Rustic Cabin, Standard Cabin