How Aging Changes Where You Live
Posted by Ask Cathy Marketing Group on Friday, July 8, 2022 at 1:00 PM
By Ask Cathy Marketing Group / July 8, 2022
Comment
Aging In Place
Is it Better to Move, or Remodel Your Home To Adapt to Your Needs?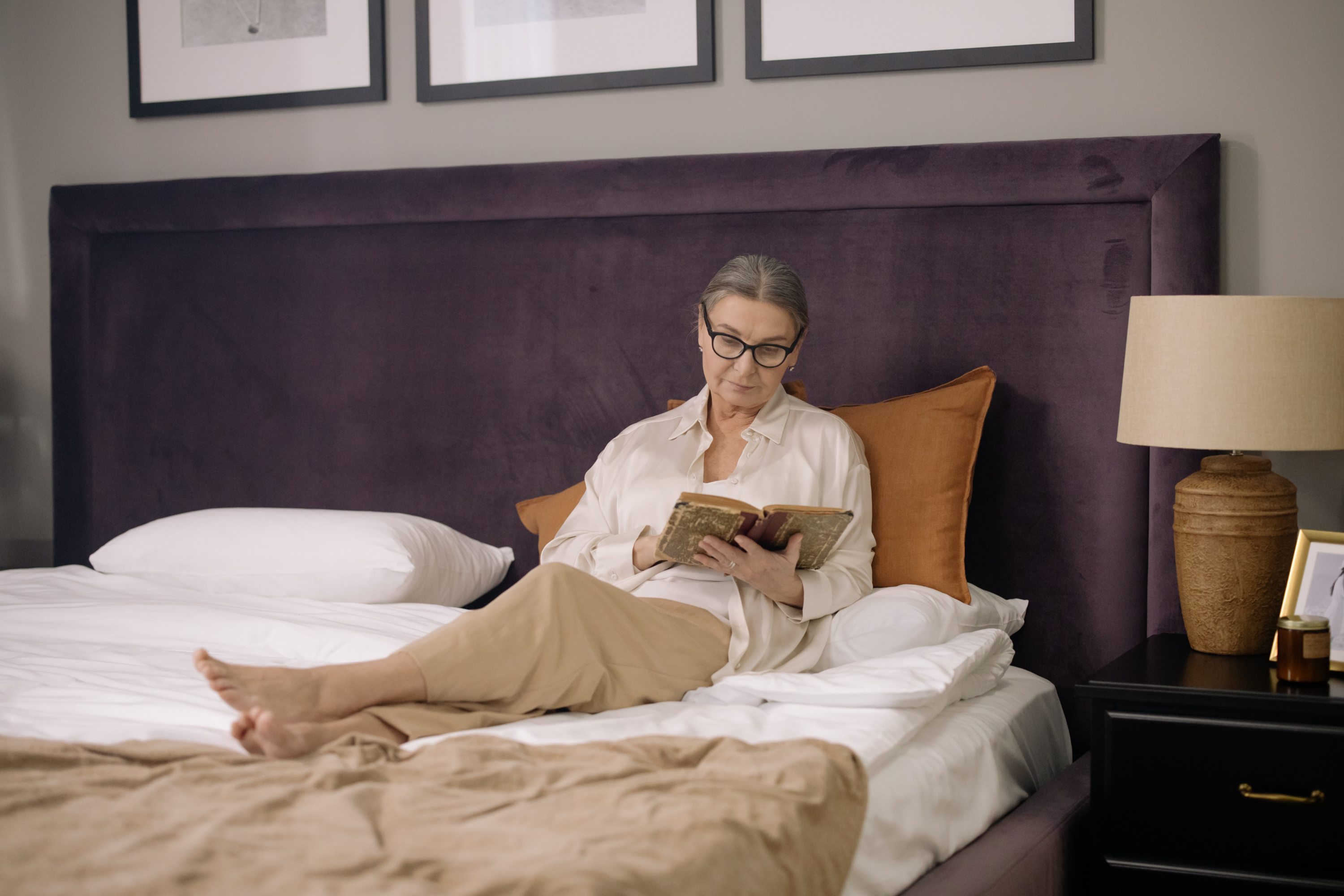 You've spent a number of years in your home. You've worked hard for it. Saved, scrimped, and sacrificed for it. Shared it and enjoyed the holidays with friends and family. Made memories too numerous to count. Remodeled, decorated, and got everything just right. Walking through the door brings a feeling of immediate comfort because that is what home is supposed to feel like. Sadly, there will come a time, when your home may be more of a burden than a benefit, and what once had everything you needed, won't have anything that you need at all.
No one wants to leave their home. It is a scary proposition, and full of so much uncertainty. It's not even about the logistics of where to live, but truly about what that move "means" for your near future. It is not just those around you who are growing older, YOU are growing older.
The best way to prepare for this certain truth is to make a plan where the decision is by choice, and not a need because you are in an emergency situation. When having to make a decision during a health crisis or something beyond your control, it won't feel like you are able to choose at all. Every decision you make will be riddled with emotion, and there could be feelings of being out of control or overwhelmed. Making a choice or a change while you are able to think thoroughly and rationally about it, will make the whole process more acceptable. Planning ahead is paramount.
So how does one deal with the need for a change in housing due to aging?
There are essentially two main choices that most of us will face:
Moving - Make plans to move to a home that will better accommodate your aging needs
OR
Staying - Make your current home as accommodating to aging as possible, in order to stay in your home for as long as possible
Moving
In recent years, the number of ranches or reverse floor plans in new construction has increased exponentially to meet the need and demands of many who are preparing for the inevitability of aging. One-floor living is key. Ranches and reverses both have this benefit. Having all the rooms that are needed for full and functional living with no steps. The kitchen, laundry, bed, and bath are all within easy access.
Many homes today are being constructed that feature ADA-compliant features, and even though it sounds like it would be the last type of design feature you would want to focus on, accessible design has come a long way in following current trends and finishes. Our new construction team can guide you through the process of building this type of home to your specifications. There are also options for multi-generational living as well, where parents and adult children can harmoniously cohabitate. Combining both main living spaces along with a generation suite, with its separate living space and amenities is a solution that many people are embracing. Having a helping hand close by, literally a door away, yet still maintaining independence can be extremely beneficial for both parties.
There are also communities specifically designed for this stage of life, where your neighbors are your compatriots and peers of a similar age group. Some even have transitional housing, whereas your need for more care increases, alternative housing, or care options are available to you, without needing to leave the community you have called your home.
Staying
Ideally, having everything that you need on the first floor of your home is the best possible scenario. Depending on your current floorplan, that is not always feasible. However, many floor plans can be adapted or made to be better equipped as you age.
By making decisions early, you can prepare by making your home more comfortable and more accessible for the future seasons of your life. You can make these changes gradually, and when it is financially convenient. However, these changes shouldn't be put on the back burner, or put off for the neverland of "someday". They should be made as soon as possible, so that you can know your home is as prepared as you are as you age.
The following is a list of key features that can easily be added to your home, and also help you navigate through whatever may come in the future. The goal is to make things as accessible as possible and to eliminate fall risks.
Entry
Railings
Covered doorway
Non-slip walkway
Zero step home entry (if possible)
Kitchen
Slip-resistant flooring surfaces
It's helpful to have a spot in the kitchen where household paperwork or cooking tasks can be done while seated.
Bathroom / Laundry
Grab bars near toilet and shower
Shower seat
Dual showerhead with a hand-held spray in your shower
No threshold walk-in shower
Toilets that are appropriate height for mobility
Elevated washer and dryer which reduces bending
Throughout
Lever handle door knobs
Rocker or motion detection light switches
Wider doorways for walkers, and wheelchairs
Smart home features - intercom, alarm
A stair lift that attaches directly to your stairway if you still want to use an upper floor or basement.
We know preparing for this season of life can be extremely daunting and overwhelming. Let our team help you. We can guide you through whatever decision is best for you for your living space, either by helping you build, or finding a new home for you. We can also advise you on any changes you want to make to your home that will affect (either negatively or positively) your home's value, as the value of your home is one of your biggest personal assets. Being ahead of the changes to come helps many people feel better prepared and equipped to age in place, and reduces stress for everyone involved.