Home Organization Hacks: Kitchen
Posted by Cathy Counti on Friday, February 12, 2021 at 4:27 PM
By Cathy Counti / February 12, 2021
Comment

With all of this cold weather, we are finding ourselves spending a lot more time indoors. For us, that meant realizing how unorganized our space was! We thought it would be fun to put together a few blog posts surrounding home organization. First up? The kitchen…more specifically, the fridge/freezer! Many would consider the kitchen to be the hub of the whole house. Every drawer and cabinet should be considered valuable real estate. Use it wisely to simplify your life and streamline your entire family's routine.
Let's start with your fridge and freezer.
Having an organized fridge not only makes you feel like you have it all together but looks like it too! It saves you time when trying to throw together a meal for a hungry family.
Step 1: Clean Out and Discard
Take an inventory of what you have in your fridge and freezer. Discard expired items and items you know you won't use. Be sure to put all perishable items in a cooler while you work so they don't go bad. When you're done, be sure to wipe down all surfaces with a multipurpose cleaner.
Step 2: Move Your Shelves Around to Maximize Space
Quick Tip: Utilize narrow bins and dividers like the ones linked below to help make your fridge and freezer easy to navigate and find what you are looking for.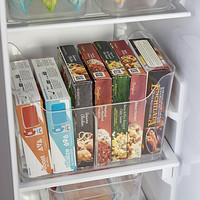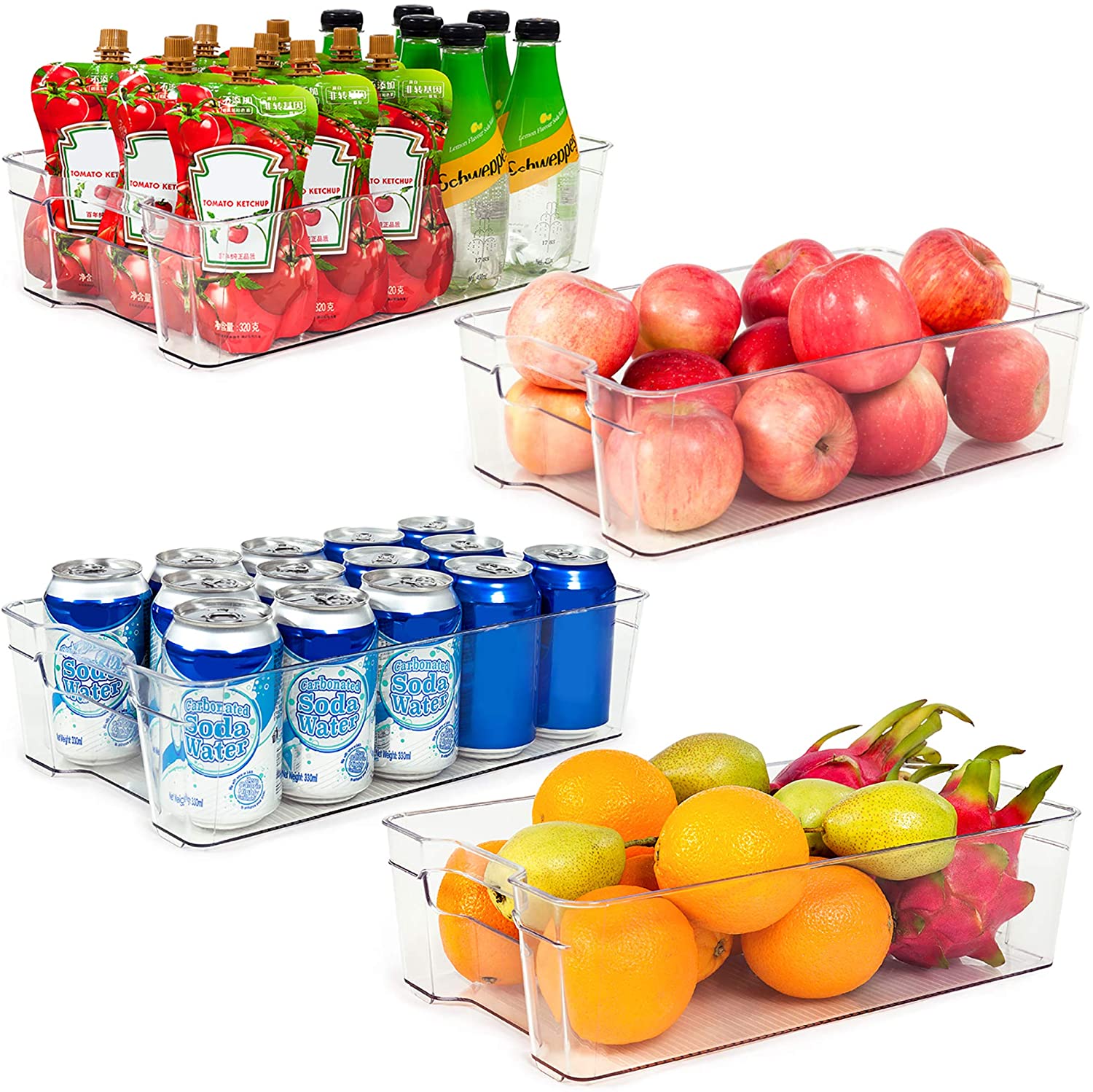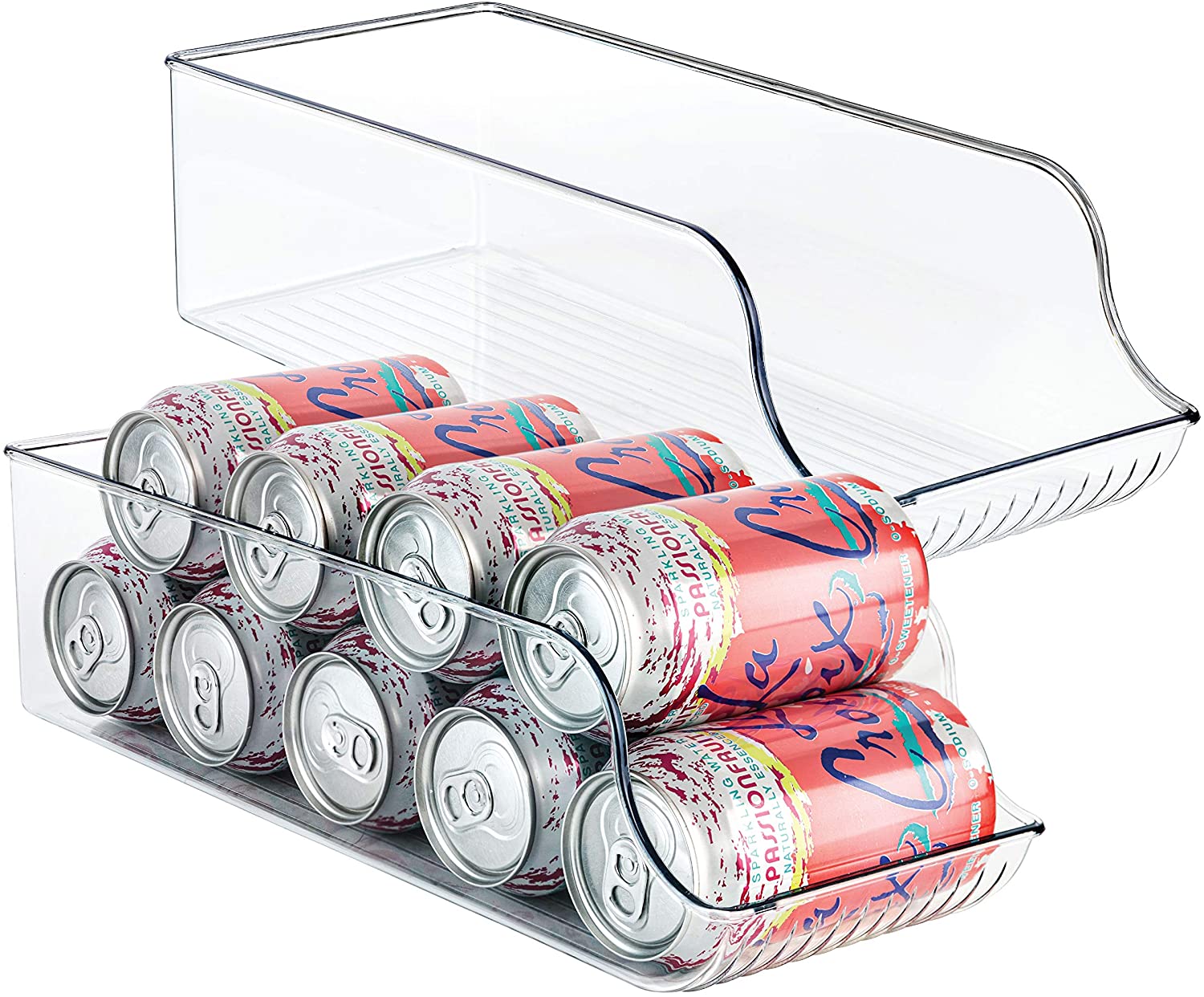 Want the simple option? The Container Store also sells its organizers in full sets!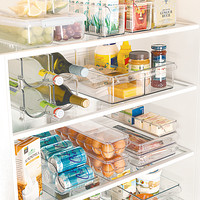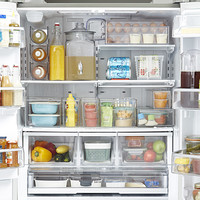 Step 3: Organize!
Now is the time to get strategic with your fridge space. Start by grouping like items together such as condiments, salad dressings, and sauces. Decide which bins to use and label the bins accordingly. Be sure to pick out bins with handles to make items easier to grab and take to your kitchen prep area.
Quick Tip: Keep snacks front and center. This makes it easier for the whole family to grab what they are looking for without messing up all of your hard work!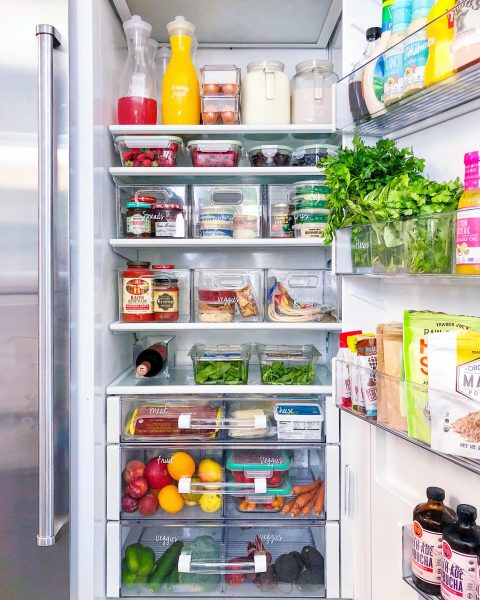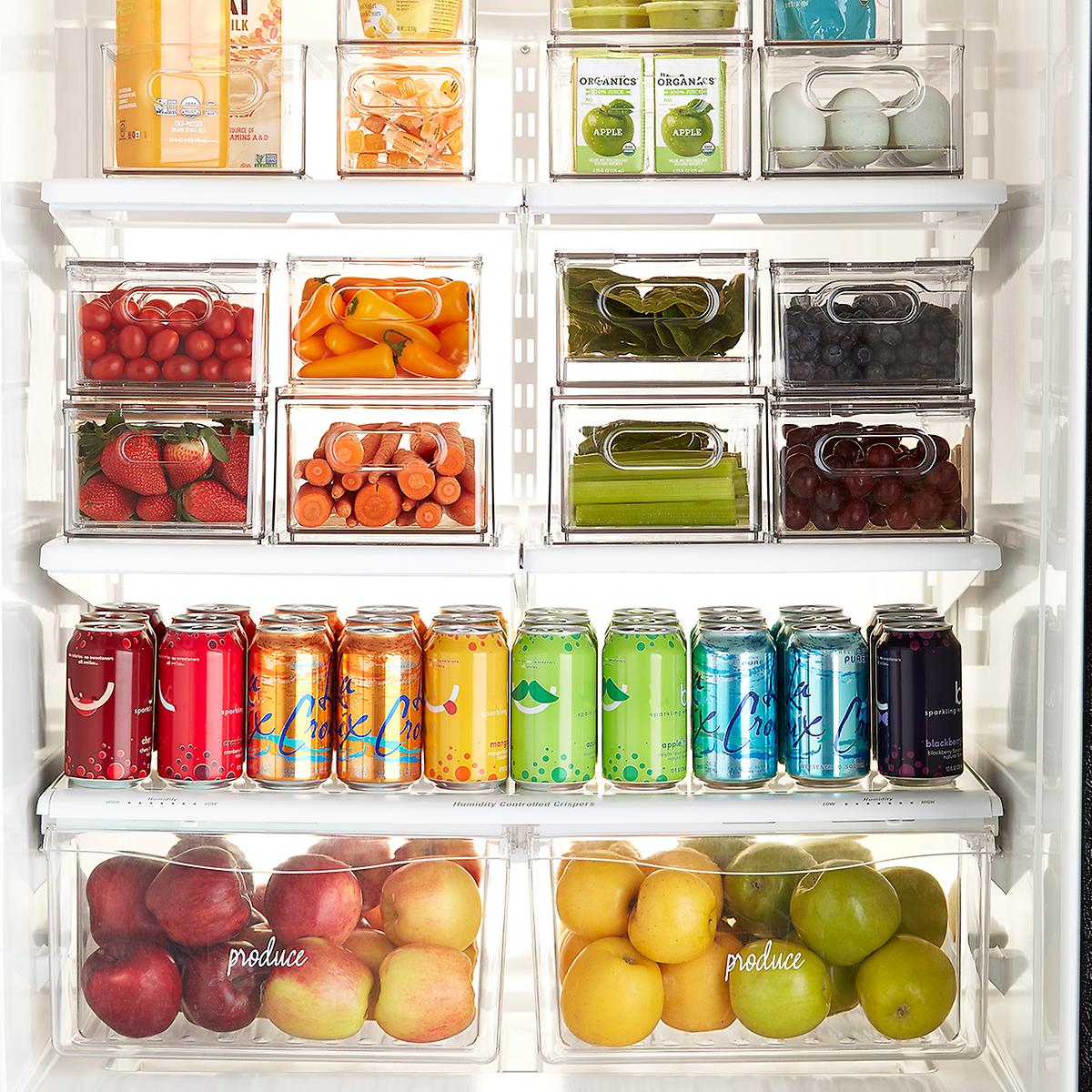 If you like to store drinks in your fridge, we recommend getting a bottle or can dispenser. These containers allow you to stack beverages in a small space while achieving maximum drink coldness.
Now, do the same with your freezer. Tired of pulling everything out of your freezer just to find what you were looking for? Yeah. Us too. We recommend picking up a few extra bins and dividers for the freezer. Most freezers nowadays come with a few storage options, but adding small bins or dividers will only make it that much easier to find what you're looking for.