History of Victory Gardens, and How You Can Grow a Victory Garden of Your Own!
Posted by Ask Cathy Marketing Group on Monday, August 14, 2023 at 1:00 PM
By Ask Cathy Marketing Group / August 14, 2023
Comment
What is a Victory Garden?
Origin of the "Victory Garden" and Resources to Start Your Own!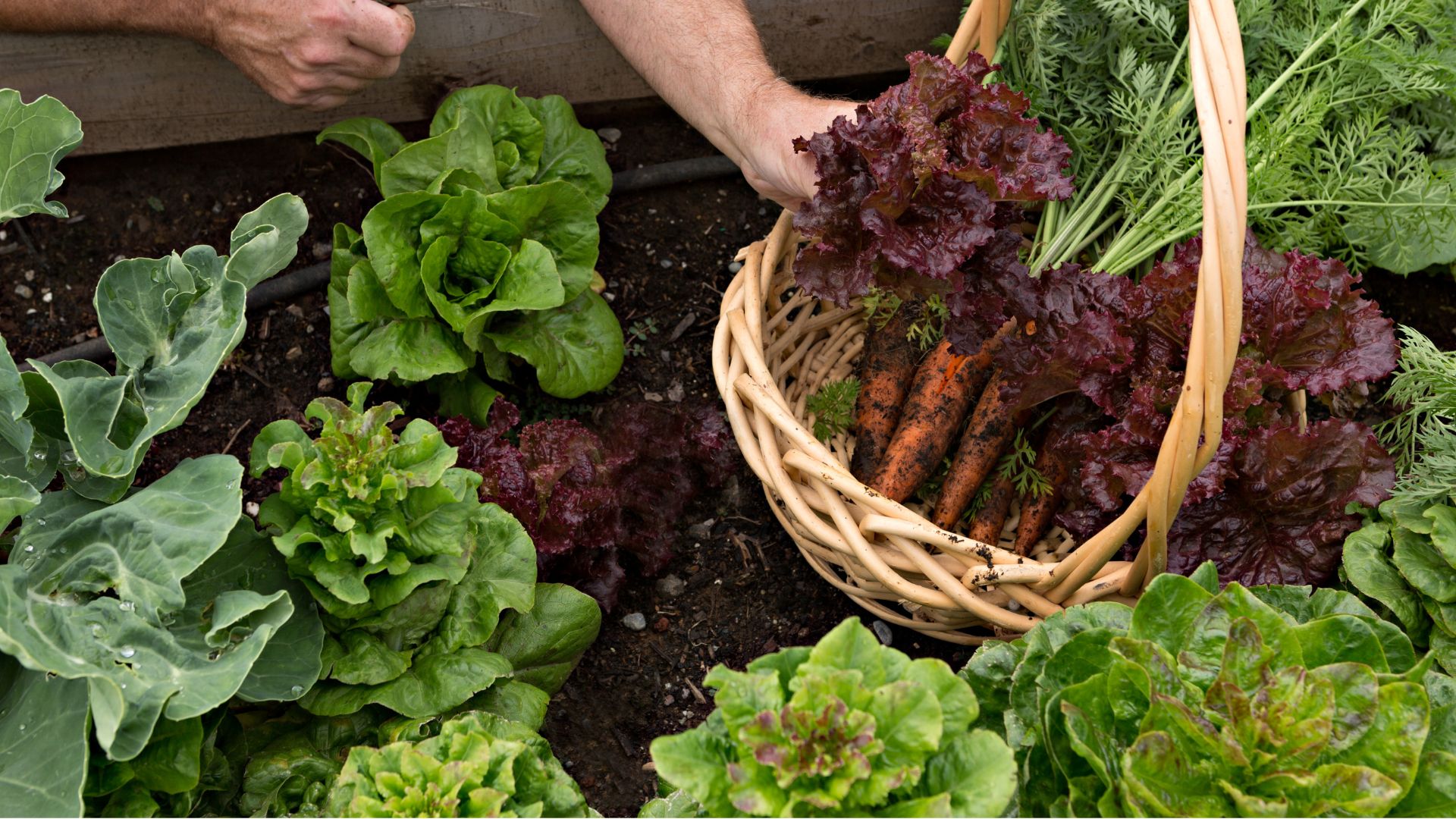 Food shortages and limited resources affect us all. Whether it calls for the tightening of our budgets, or doing without, a diminished food supply can have lasting ramifications. Here in the United States, over 34 million people are food insecure, with 49 million people utilizing food assistance programs. Rising food prices and shortages due to supply chain demands, along with climate changes that affect what were once bountiful crops, have created a bit of a wake-up call for some needed change.
Current Problem: The Ever Rising Cost of Food
In recent years, there have been some significant changes in our country's food landscape. Covid-19 shutdowns, climate change, and an increase in genetically modified food sources, all have made people stop and think about where their food comes from and its accessibility.
Food prices have been continuing to increase at a steady pace, so much so that certain food items that used to be commonplace, take a moment or two of decision before heading to the checkout line.
According to the United States Department of Agriculture, food prices now are 5.7 percent higher than in June 2022. In 2023,
The food-at-home (grocery store or supermarket food purchases) is now at 4.7 percent higher than in June 2022.
Food away from home (restaurant purchases) was 7.7 percent higher than in June 2022.
Predicted for 2024, all food prices are predicted to increase by 2.4 percent
Food-at-home prices are predicted to increase by 0.9 percent
Food-away-from-home prices are predicted to increase by 6.1 percent.
This can be a bit bleak news for consumers, and now more than ever, it is important to make use of what we have and to think carefully about ways to reduce waste and tap into the assets that we have around us.
So the question is, is there a way to combat the ever-increasing food cost, and make a difference, not only in your own life but those around you as well? To some, there is an obvious solution which means taking a page from our past, while keeping an eye on our future. The reintroduction of the modern-day "Victory Garden".
A Resolution for the Future with Inspiration from the Past
So there is the inevitable question. What is a Victory Garden? For those of you who are unfamiliar, there was a time in our history when there was a true shortage of food supply and other resources. Food prices were very dear and items were rationed or nonexistent. That time was during World War I and World War II.
During war times, food supply chains were interrupted, and valuable resources were needed where our troops were, instead of on the home front. In response to this need, was the movement of the Victory Garden. Not only did citizens participate in this movement, but citizens in the urban areas who had access to even a small patch of land, joined in. These Victory Gardens were used to plant fruits, vegetables, and herbs to alleviate the strain on the food supply chain in their local area and to divert more of the current food resources and supply chains to the war-stricken areas as well as to the military. It was a way that people could do their part in the war effort. By increasing the availability of essential food items and alleviating pressure on the public food supply, people were able to claim "victory" on the shortage of food, by supplementing the food at home with their Victory Garden. These gardens were a true morale booster for a country deep in worry over the war and gave people a sense of accomplishment and empowerment as they did their part in the war effort.
By 1945, an estimated 20 million Victory Gardens produced approximately 40 percent of America's vegetables. Government agencies, private foundations, businesses, schools, and seed companies all worked together to provide land, instruction, and seeds for individuals and communities to grow food.
"Dig For Victory", "Sow Seeds For Victory", and "Can All You Can! It's a Real War Job!" were just some of the slogans and advertisements that were made to encourage people to embrace the patriotic call of the Victory Garden. Even First Lady, Eleanor Roosevelt planted a Victory Garden on the White House lawn in 1943. The United States was not the only country participating in the Victory Garden movement. Similar gardens were planted in the United Kingdom, Canada, and Australia to also help with food shortages in their own countries.
As wartime ended, food supply chains increased, and the demand for homegrown food lessened. Food production and distribution resumed back to conventional methods. As time went on, where homegrown gardens were once plentiful, their presence lessened as food access became more and more convenient.
With recent strains not only financially but also with a higher demand for truly organic fruits and vegetables, the modern-day Victory Garden could be an ingenious solution to today's growing problem. Certainly, for some of the population, the homegrown garden has never gone away. It might have diminished to the point where it was only used for a smaller variety of foods, but for some homes providing at least some of their own food from their own efforts has always been their way of life. For others, especially people who may have grown up in an urban area, growing their own food may be something they need to embrace through research and education before implementing it in their own yards.
Here in Kansas City, there are a number of resources for you to partake in to aid in the education of provisional food growing. The Kansas City Community Gardens for one, offers free in-person workshops in a variety of subjects. For those of you unable to attend in person, there are video recordings and PowerPoint downloads for all the workshops as well.
Some of the classes offered are:
Growing in Raised Beds
Vegetable Garden Basics
Growing Herbs
Selecting Fruit Trees and Berry Bushes
For those who do not have access to property of your own, but still want to partake in growing your own food, there are garden plots that are able to be rented for you to do your growing.
Similarly, "Growing Growers" Kansas City has a number of workshops and free resource videos for learning.
Growing for the Future
Your growing spot doesn't have to be big. For apartment dwellers, it could be a rooftop or balcony garden. You could even supplement your food stores by only growing one item - like tomatoes or herbs.
For those with a yard, who are new to growing, start small and work from there. There is no need to give your whole backyard over to a fullscale garden, unless you want to. Plantings of fruits and vegetables can be blended into the nature landscape or existing gardens.
For families, showing your children a new way to participate in the love of food can have a lasting impact on their own future, and instill a love of gardening that would have remained undiscovered.
For those of you not looking to grow your own vegetables, but wanting to support those that do, a trip to your town's local farmers market can make a huge difference in a local grower's income. When you don't purchase fruits and vegetables from the grocery store, it barely makes a dent in the company's profits, but if you purchase from a local farmer or grower - your purchase is significant for their well-being and directly helps provide for their farm and family.
Here is a list of some great local farmer's markets in our area and then even more.
With all these incredible Kansas City resources, you can begin a Victory Garden of your very own, and tap into a bit of history you might not have known of before!