Hello Spring! Tips to Ready Your Home & Garden
Posted by Cathy Counti on Thursday, March 3, 2022 at 5:11 PM
By Cathy Counti / March 3, 2022
Comment
Spring is here…or nearly here, right? In the Midwest weather system, you can never tell – snow one day, heatwave the next, and back again. While we are all waiting for the lasting signs of Spring to spend time outdoors again, The Ask Cathy Marketing Group has put together a few helpful hints in order for you, your home, and your yard to be prepared for some warmer weather!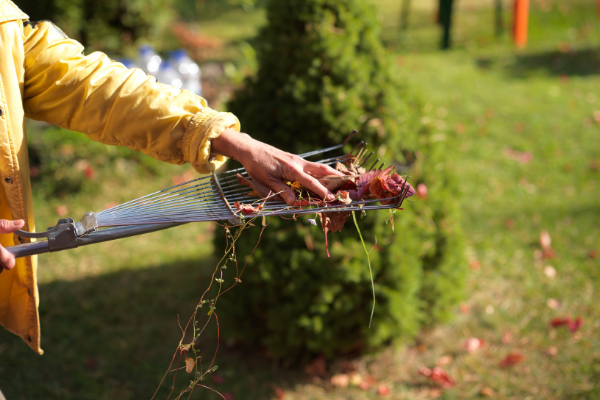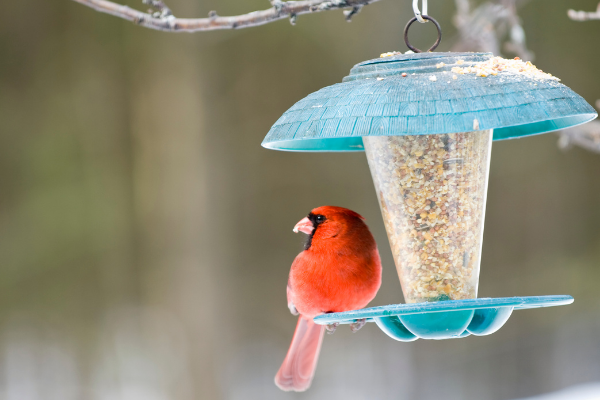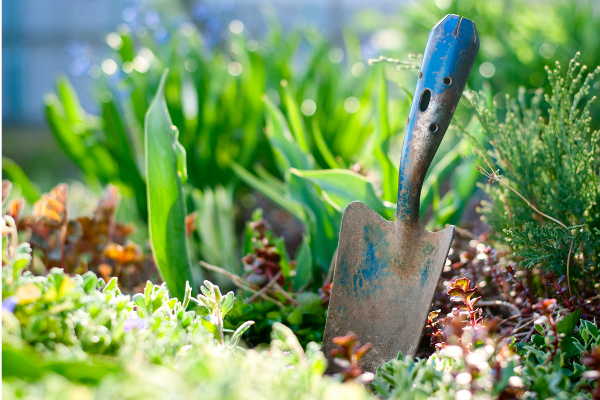 AROUND YOUR YARD
As a general guideline, you should wait until the temperatures are in the 50's consistently before beginning any sort of garden cleanup for multiple reasons. Thawed and mostly dry ground makes yard work more pleasant and leaves you less likely to create a big mess. Most of us love the outside, but not so much when we are tracking it indoors on our muddy shoes. Trudging around on wet soil would compact it and make any new plantings you are thinking about doing more difficult. Removing leaves or winter mulch too early removes the protection from frost from your existing plantings. Waiting also ensures that you aren't disturbing some still hibernating bees and insects that are still snuggled into the dead leaves and debris. They need their sleep to do good work for your plants! Besides, no one likes a grumpy bee. You can also choose to keep the dead leaves under your bushes and trees for a natural layer of mulch that will break down and make good compost for your plantings.
Missouri's planting zones are 5 and 6, which is important if you are selecting new plantings for your landscaping. Knowing your planting zone ensures that your plants will thrive in your yard and look beautiful throughout the growing season. It is also a good idea to choose plants that create visual interest in our cold months of winter as well.
Cleaning your garden in the Springtime is important to keep your plants healthy and beautiful for the upcoming season. A little extra effort at this time saves extra work during the summer months in maintaining your outside space.
Take frost covers off of plants (only if you're sure to not have any freezing temps).
Clean out and replenish birdfeeders and birdbaths.
Brush back leaves on top of plants. Remove winter mulch. If you want to add new mulch, you can just lay it right over the top of the leaves.
Pull any dead annuals – annual flowers won't grow back after one year in winter climates.
Remove dead growth from perennials.
Weed and prune any areas necessary.
Replace any fencing and garden edging that may have been damaged during the winter.
Walk around your yard and pick up sticks or debris.
Check walkways and brick paths for cracks. Remove any moss that has grown.
Reconnect your garden hoses. (It's very important to make sure that temperatures are above freezing constantly before reconnecting your garden hoses.)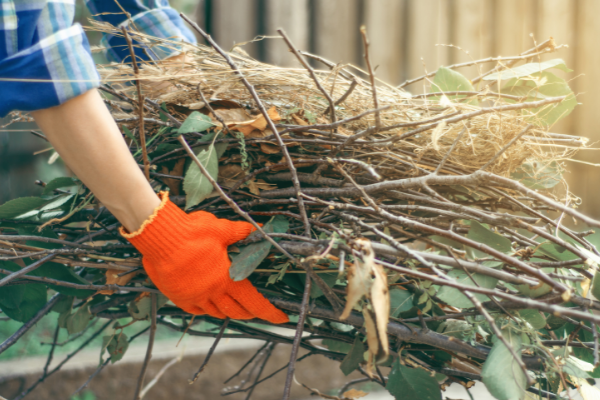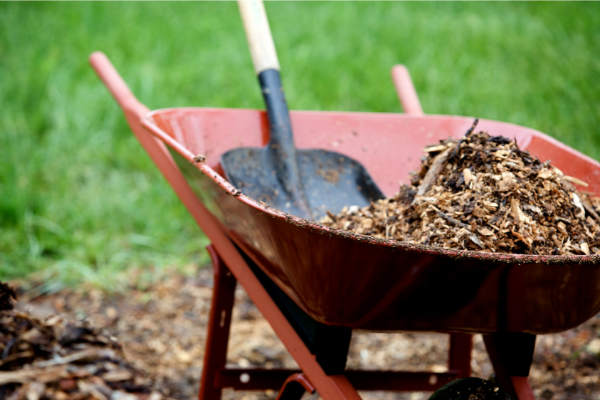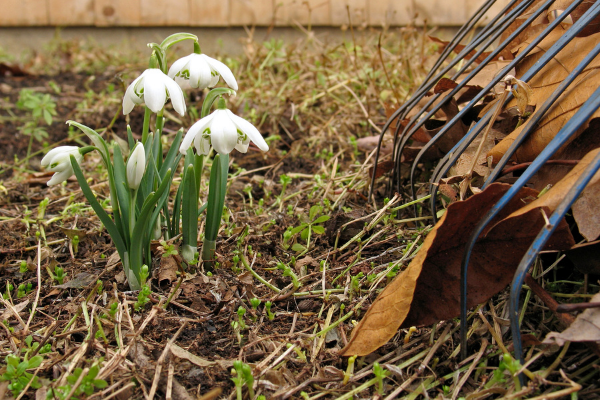 AROUND THE OUTSIDE OF YOUR HOME
Sweep porch ceilings, walls, and floors to clear away any debris, cobwebs, or critters.
Replace any outdoor light bulbs as needed, and clean the fixtures. Don't forget the ones up high too!
Give your outdoor furniture a good cleaning with a hose or power washer.
Walk around your foundation checking for cracks. If you can stick a nickel into the crack, call a foundation professional for repair.
Check the integrity of caulking around your windows. Reapply if necessary. Wash screens and check for tears that need repair.
Look for damage, cracks, mold, moss, and flaking paint on the exterior of your home and repair as needed. It is best to catch the wear and tear on your home early so that bigger problems do not occur.
Wait for an overcast or cloudy day to tackle washing your windows to clean all that winter grit off and let the sunshine in. (You may need to give a light cleaning after pollen season too.)
If applicable remove your storm windows. Be sure to clean them before storing them away. Check window screens for any holes and repair them. Give them a good rinse as well.
ROOF AND GUTTERS
Clean debris out of gutters and check that they are still strongly attached.
Make sure all downspouts are connected and free of clogs, and that the output is pointed away from your foundation
Check the flashing around your chimney base.
Give your roof a once-over, looking for any loose shingles or problem areas. If you are the brave sort, use a leaf blower or a hard bristle broom to remove any leaves or moss. Or, better yet, leave it to the professionals.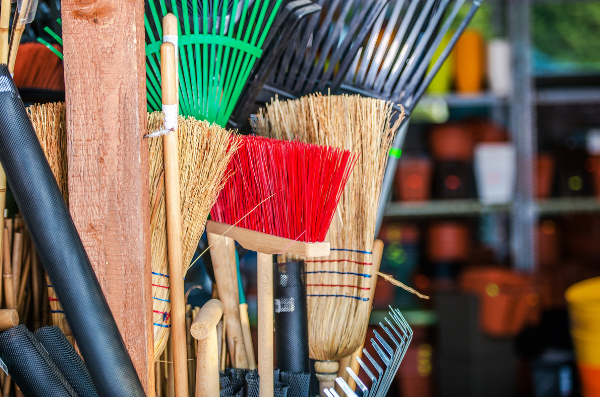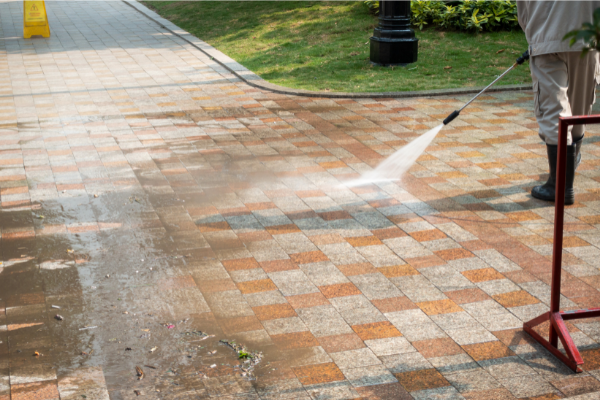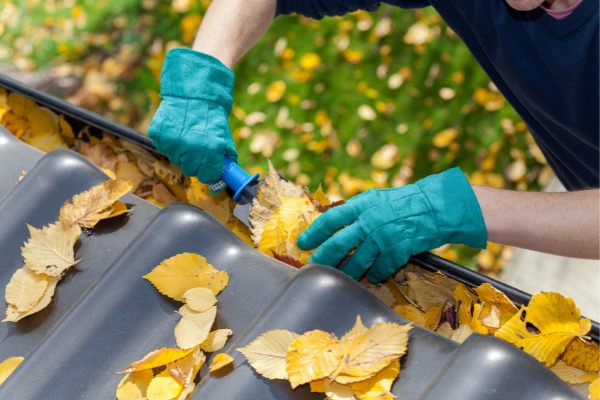 AROUND YOUR GARAGE
Remove all your cars and give the garage a good sweep. Roadway salt leftover from the winter can have a corrosive effect on your garage floor.
Shake out and clean any doormats.
Tidy up any area that you had been neglecting. Store away winter shovels and walkway melt.
Service your lawn mower/tractor. Have them sharpen your mower blades.
Make sure all garden tools are in good working condition. Treat yourself to a new garden tool.
Repair the weather-stripping around your garage door. If dirty, give it a good clean with a power washer, and repaint for a fresh clean look.
Clean your grill and start your grilling season off with a full propane tank.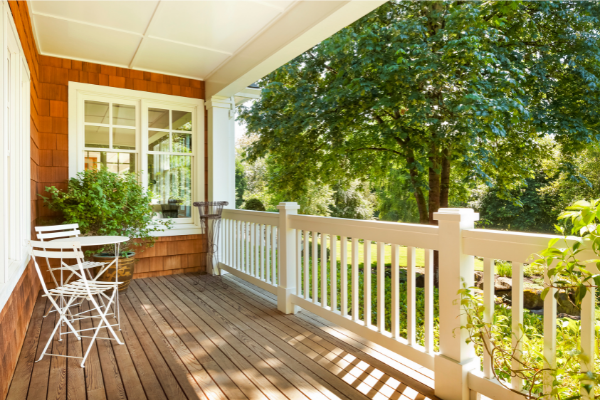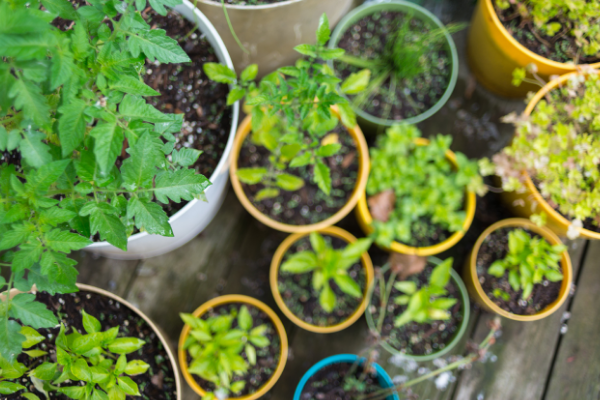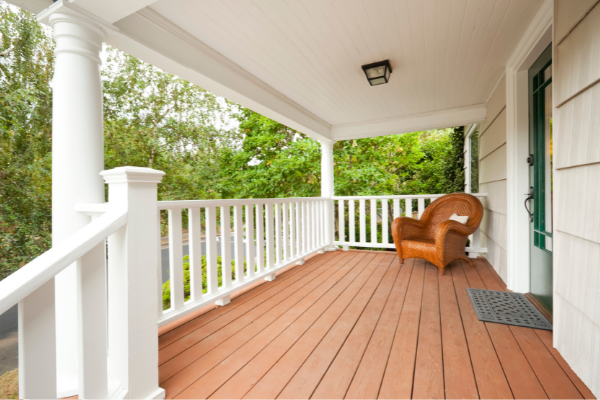 A FRESH START
A fresh start in Spring sometimes is just the ticket to get out of any doldrums that the cold winter season brings, and we are hopeful these tips will be of help.
Taking good care of your home both inside and out keeps one of your biggest investments in tip-top shape! It also boosts curb appeal and generally just makes you feel great about coming home and pulling into your driveway.
If you find that it might be time for a bigger fresh start – connect with us so that we can have a conversation as to what that looks like for you. We can help with all aspects of moving forward. From lenders to home searches, we can help you make an informed decision on whether this Spring is a good time for you to move. Looking forward to hearing from you and Happy Spring from the entire Ask Cathy Family!