Haunted Locations in the Kansas City Area
Posted by Ask Cathy Marketing Group on Monday, October 24, 2022 at 1:00 PM
By Ask Cathy Marketing Group / October 24, 2022
Comment
Super Spooky Spots All Across Town
Historic Haunted Locations, and Haunted Houses in Kansas City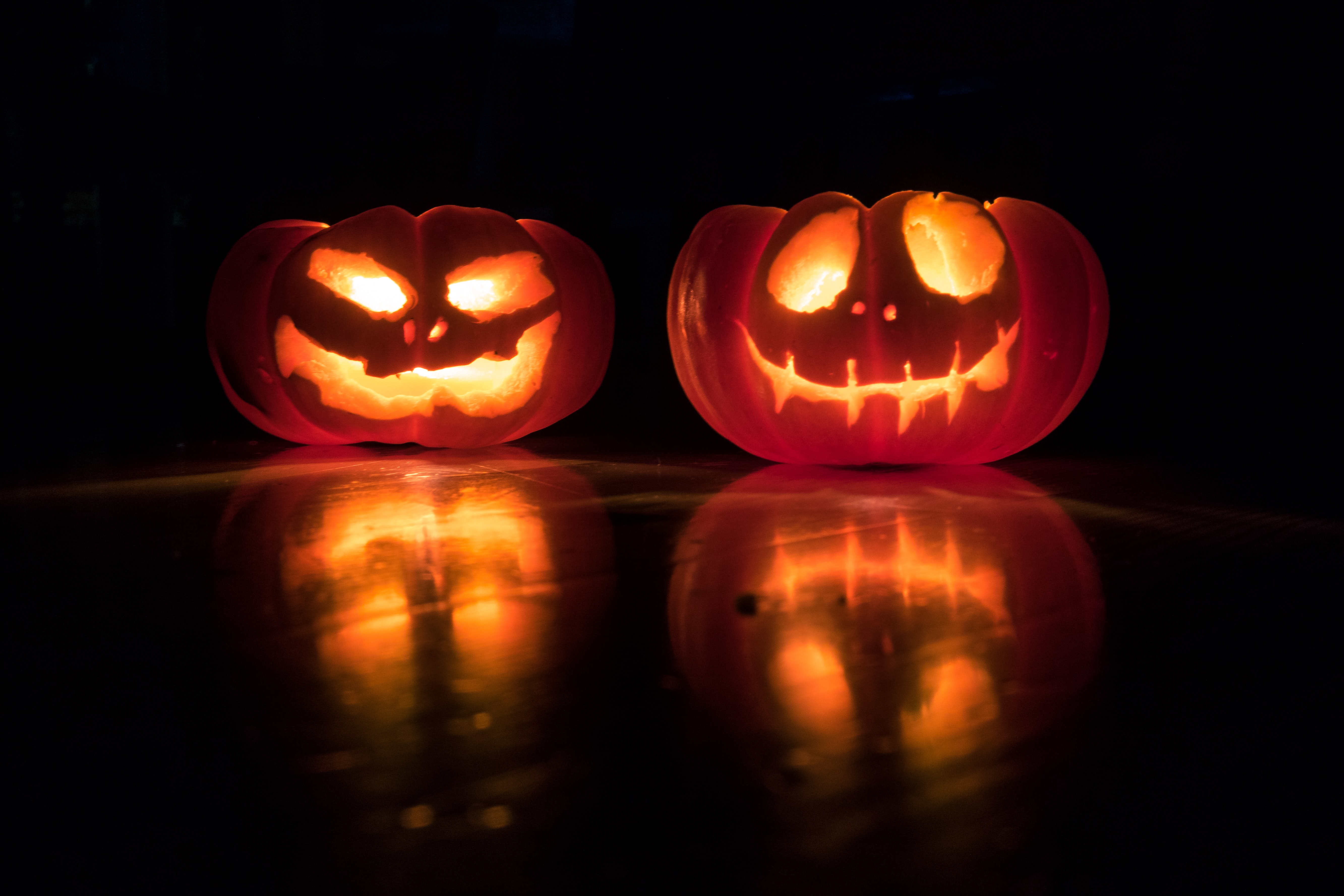 Photo by David Menidrey on Unsplash
It's that time of the year, when what is scary is entertaining, and what normally is avoided is embraced! The Kansas City area is chock full of scary places, both made up and supposedly real. If you are looking for a good spooky story or to have the bejeebers scared out of you, read along for your guide to the best real and unreal haunted places!
Home to Alexander Majors, a prominent Kansas City businessman who built his wealth through early freighting by use of wagon trains, his home is now one of Kansas City's most haunted places. Originally built in 1856, his home was used as a field hospital during the Civil War. Sadly, many casualties of the Battle of Westport succumbed to their injuries on the premises. Of course, that means, there could be a lot of unresolved issues floating around the premises. Now used as a museum, the home's staff and some visitors have reported strange happenings including voices (with no one there), the sound of footsteps, feelings of being touched, and unexplained cold spots. Even if you venture out for a visit, and nothing out of the ordinary happens, you will still get a sense of the history that this historic home has to offer.
Though the Elms Hotel was destroyed by fire TWO times in the course of its existence, once in 1898 and again in 1910 no one ever perished during either of these events. However, multiple guests and staff alike have witnessed ghostly apparitions in the form of a member of the housekeeping staff dressed in the uniform style from the 1920s. There is also said to be a spirit of a gambler from the Prohibition era, who enjoys the grounds by the lap pool. Neither ghost is said to be menacing, and actually may add some hospitality to the premises! The hotel and spa certainly embraces its historic and spooky history by offering a "Paranormal Package" to be added to your stay which includes an hour-long tour that could be past your normal bedtime. If you aren't staying overnight, there is an option for just the tour!
Not afraid of a few uninvited guests crashing your wedding? The Belvoir Inn and Winery may be the event spot made for you. Only three of the original historic structures remain within the grounds of the Odd Fellows Home Complex, which was built under the order of the fraternal order "Missouri Internation Order of the Odd Fellows". The order itself is to be a "secret society" with secret passwords, rites, and rituals, however, even with the mystery that surrounds the society itself, they were a very altruistic society that established the compound to help care for members of the order, who could not support themselves due to age or affliction, and for wives and orphans of members.
The nine-room inn, which was previously used as an orphanage, has undergone an extensive renovation, but maintains all of the original Jacobean period woodwork which is said to "hold" the energy of those who once dwelled on the premises. Young children, a schoolmarm, and a young lady in the library are all spirits that have made their presence known within the inn. Staff, guests, and other visitors have so many reports of different experiences not only of seeing these apparitions, but also of plumbing being used, a piano that plays itself, doors opening in the basement, and the sound of laughter when people have sung nursery rhymes.
The original hospital building which is one of the remaining original structures on the premises has been abandoned almost in a state of suspended animation, with hospital fittings still in place. There is said to be a brooding and slightly sinister older man that roams the grounds near the hospital, and in fact, is one of the most common apparitions to be seen.
If that wasn't spooky enough, on the grounds also lies a cemetery with over 600 burials within the perimeter, and nearby to the winery. All in all, the Belvoir Inn and Winery would be an interesting place to either visit or host your next event.
Commercial Haunted Houses & Events in Kansas City
The Edge of Hell
The Edge of Hell is located in the West Bottoms, and is actually America's oldest commercial haunted attraction according to their website! This haunted house experience takes you through a five-story experience all the way from the top floor in Heaven, down to the depths of Hell. During your fall from grace, you'll get to experience frights from vampires, devilish creatures, and the Rat Man as well! You'll also get to see the "world's record, longest, living snake". The Edge of Hell has been entertaining and scaring Kansas Citians for over 45 years, and this year should be no exception!
The Beast
If you're a fan of Halloween and haunted houses in Kansas City, you have undoubtedly heard of, "The Beast". It's a local favorite, and a national favorite as well after it was voted best-haunted house in the nation in 2019, among other national awards. Also located in the West Bottoms, The Beast has four stories of terrifying frights, and offers a free-form format where visitors can explore at their own discretion, just make sure to avoid the monsters lurking around! At the end of the experience, when you've finally had enough of running from The Beast, you can choose the option of jumping (safely) from a 2-story window, or sliding down all 4 stories, with either option capping off a truly exhilarating experience.
Exiled
For an outdoor experience, look no further than "Exiled: Trail of Terrors" out in Bonner Springs. Exiled is another free-form experience, where you and any other brave friends or family you bring along with you will have to navigate a trek through the woods of Bonner Springs, traveling approximately one mile through a forest that is filled with all sorts of terrifying scares. Because this is an outdoor experience, you will need to bring closed-toe shoes, and be ready to hike outdoors. They will provide you with red LED lights to pierce the darkness and view any unsavory characters heading your way, and no outside lights or photography is permitted.
Halloween Haunt at Worlds of Fun
Worlds of Fun takes on a whole different look when Halloween rolls around, transforming the park into the Halloween Haunt at Worlds of Fun. Starting after 6:00 PM on certain nights, Worlds of Fun lets the monsters out into the park, and opens up special Halloween-themed attractions, including "Cornstalkers", "Blood on the Bayou", and more! If you start to get a little fearful and want to give the haunted attractions a break,you can exhilarate yourself on any of the regular rides still open during the Halloween Haunt, including favorites like the Mamba, and the Patriot.
The Basement Escape Room
Rounding out our list of haunted attractions in the Kansas City area is, "The Basement" escape room experience. In this escape room, you'll need to employ all of your skills to escape a cannibalistic serial killer, who has trapped you and your party in his late mother's house. You can take on the escape room by yourself, or you can bring up to seven other people with the skills you need to escape the serial killer who has trapped you there. Did we mention that the serial killer is in the house as well? That might be an important bit of information to know!