Happy National Zoo and Aquarium Month!
Posted by Ask Cathy Marketing Group on Monday, June 20, 2022 at 1:00 PM
By Ask Cathy Marketing Group / June 20, 2022
Comment
Celebrating National Zoo & Aquarium Month
Local Zoos & Aquariums in Kansas City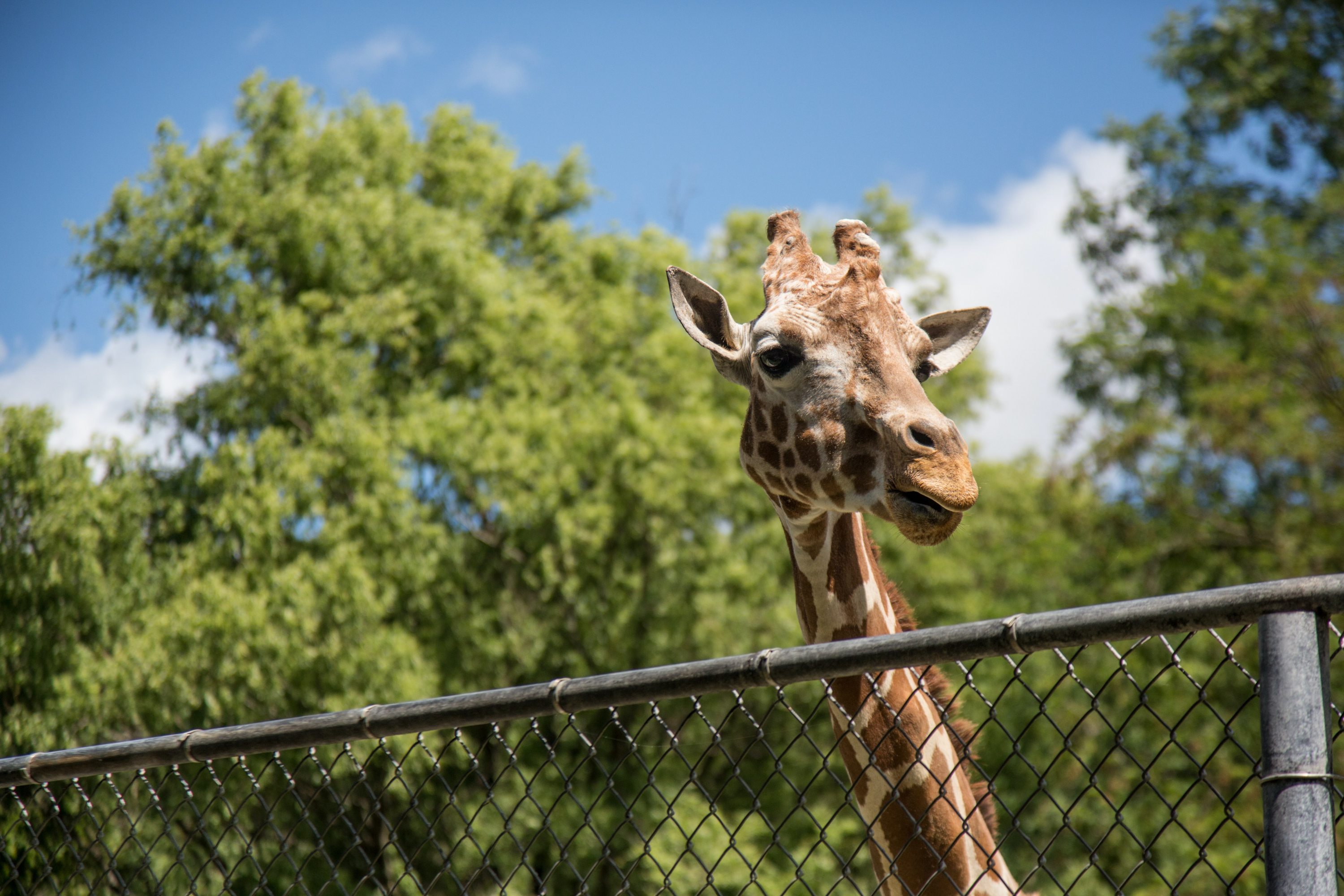 Photo by Alexander Ross on Unsplash
Happy National Zoo and Aquarium Month! Though no one ever needs an excuse to visit an aquarium or a zoo, June is the perfect month to do so! in 1982, President Ronald Reagan declared that the month of June would be National Zoo and Aquarium month to promote the conservation of and awareness of animals and marine life. Within his proclamation he stated:
"Zoos and aquariums play a major role in the cultural life of our nation, providing a wholesome recreational and educational environment for more than 125 million visitors and a living classroom for some 20 million school children each year ..... Animals are a universal language, and they have appeal to people everywhere. By enabling us to experience animals firsthand and to learn about their habitats, zoos and aquariums have become a valuable and unique asset."
Thankfully for us, we have a wonderfully active zoo in the Kansas City area, as well as an aquarium located downtown. In addition, we have a few other places to visit and watch animals, as well as some excellent wildlife rescue organizations in case you find an animal in distress.
Want to know how you can celebrate and honor this special month? Read below for all of our wild and wonderful opportunities to meet or help animals!
6800 Zoo Drive, Kansas City MO
If you've never been to our great local zoo here in Kansas City, there's no better time than the present! Full of interactive programs, camps, and educational programs, the zoo has a fantastic mix of fun and educational activities for kids of all ages. Coming in 2023, there will be a brand new 600,000-gallon aquarium open to the public year-round. If you are unable to visit the zoo in person, you can watch the live cameras that are in place in 3 exhibit areas to watch some of the more popular habitats!
Crown Center, 2475 Grand Blvd, Kansas City
Home to a 360-degree ocean tunnel, this 260,000-gallon aquarium is home to over 5,000 different species of sea life. There is also a Sea Turtle Rescue Center, an interactive touch pool, and a tropical ocean exhibit, just to name a few of the educational and exciting exhibits inside.
6010 East Park Rd, Lee's Summit (inside Fleming Park near Lake Jacomo)
Part of the Jackson County Parks and Recreation, this 110-acre fenced animal enclosure near Fleming Park is home to bison, elk, and white-tailed deer. This animal enclosure provides a wonderful experience to visit animals in their protected environment. Keep in mind however that there is no public feeding of the herd.
13800 Switzer Rd, Overland Park, KS 662221
This farmstead is home to more than 250 animals and birds. Bobcats, Bison, prairie dogs, exotic birds, as well as farm animals like goats, sheep, horses, and more. Learn more about farm life, flowers, and fishing, as well as tour the Kanza Indian encampment, one-room schoolhouse, and blacksmith shop! A learning and living adventure for all ages.
23375 Guthrie Rd, Linwood, KS 66052
This wonderful organization takes in wild animals that have been injured or orphaned for their mission. They have onsite veterinary care as well as work to rehabilitate animals in order to return them to their natural habitats and back to the wild. They serve the Kansas City metro and surrounding communities in northeast Kansas.
Contact the Ask Cathy Marketing Group
If you are considering buying or selling a home in the near future, reach out to a member of our team at the Ask Cathy Marketing Group of Keller Williams Realty. Our professional and experienced agents know how to navigate the current market, and win for our buyers and sellers. Don't believe us? Check out some of our client testimonials!