Happy Chocolate Cake Day!
Posted by Ask Cathy Marketing Group on Friday, January 27, 2023 at 1:00 PM
By Ask Cathy Marketing Group / January 27, 2023
Comment
Celebrating Chocolate Cake Day With Some Delicious Recipes!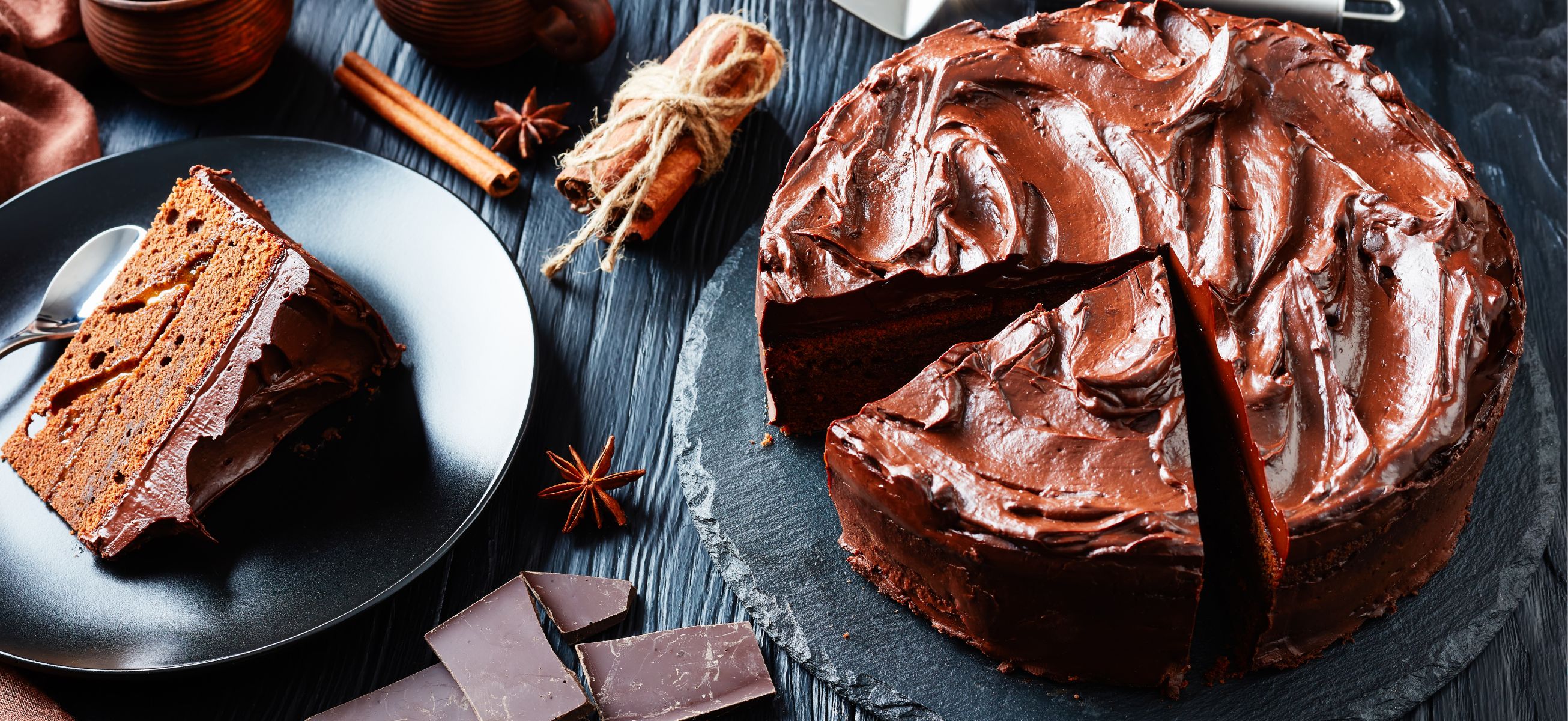 Happy Chocolate Cake Day! Whoever came up with this honorary day, we would like to give them a hug. Now HERE is a holiday we can fully embrace!
If you like chocolate cake, you have Eliza Leslie to thank for it. Eliza Leslie is the author of the most popular cookbook of the 19th century, "The Lady's Receipt Book", which includes the supposed first recipe for baking a chocolate cake. Prior to that, any mention of a "chocolate cake" actually meant enjoying any cake, when eaten alongside a hot cup of liquid chocolate.
How did Leslie come to be the original aficionado of the chocolate cake? Due to the unfortunate death of Leslie's father in 1803, her mother took in boarders to make ends meet, and Leslie, as the oldest of five children, found herself assisting her mother in the kitchen. In order to gain more experience she also attended Mrs. Goodfellow's Cooking School in Philadelphia. Mrs. Goodfellow's school was the first culinary school of its kind in the United States, and Leslie in the future, would become one of her most famous students. Leslie went on to write nine cookbooks within her career as a writer. She is also credited as being the first cookbook author to arrange recipes with ingredients at the beginning of each recipe, instead of using a truly narrative form. Mrs. Goodfellow herself never wrote down her own recipes, so it is thought that Leslie's chocolate cake recipe may have actually been adapted from Mrs. Goodfellow. As a side note, there is an interesting book on Mrs. Goodfellow, and the creation of her cooking school, and what was to come with the future of culinary arts. So whoever should be credited with the first narrative of the Chocolate Cake, we do thank you!
The earliest chocolate cakes were not as sweet or rich as today's versions, but by the 1920s the chocolate cake had gone mainstream, with the help of manufacturers "O'Duff and Sons" who applied for the first patent of a dry "ready to mix" cake mix - one of their flavors? Devil's Food (Chocolate). From there, after World War II, Betty Crocker and Duncan Hines took over and brought us closer to the chocolate cake we know today.
Chocolate cake has been loved and appreciated since the 1700s. So there has been plenty of time to get some incredible recipes perfected. There seems to be a huge variety of "the best" chocolate cake recipes out there, but we've managed to cull down the list to a few that sound just too delectable not to share with you.
We've actually even found the original chocolate cake recipe from Eliza Leslie which dates back to 1847, and have included it along with an adaptation from a baker that embraces historic baking, and has adapted the recipe in today's terms for you to follow.
If you are so inclined, just whip up one of these scrumptious chocolate cakes for a special treat to celebrate "Chocolate Cake Day", or even this weekend to celebrate the Chiefs, and let us know how it goes. Better yet, invite us over for a slice…or two!