Guide To Relocating To Kansas City
Posted by Ask Cathy Marketing Group on Friday, June 10, 2022 at 1:00 PM
By Ask Cathy Marketing Group / June 10, 2022
Comment
What You Need To Know Before Relocating to Kansas City
Where Are People Moving to Kansas City From?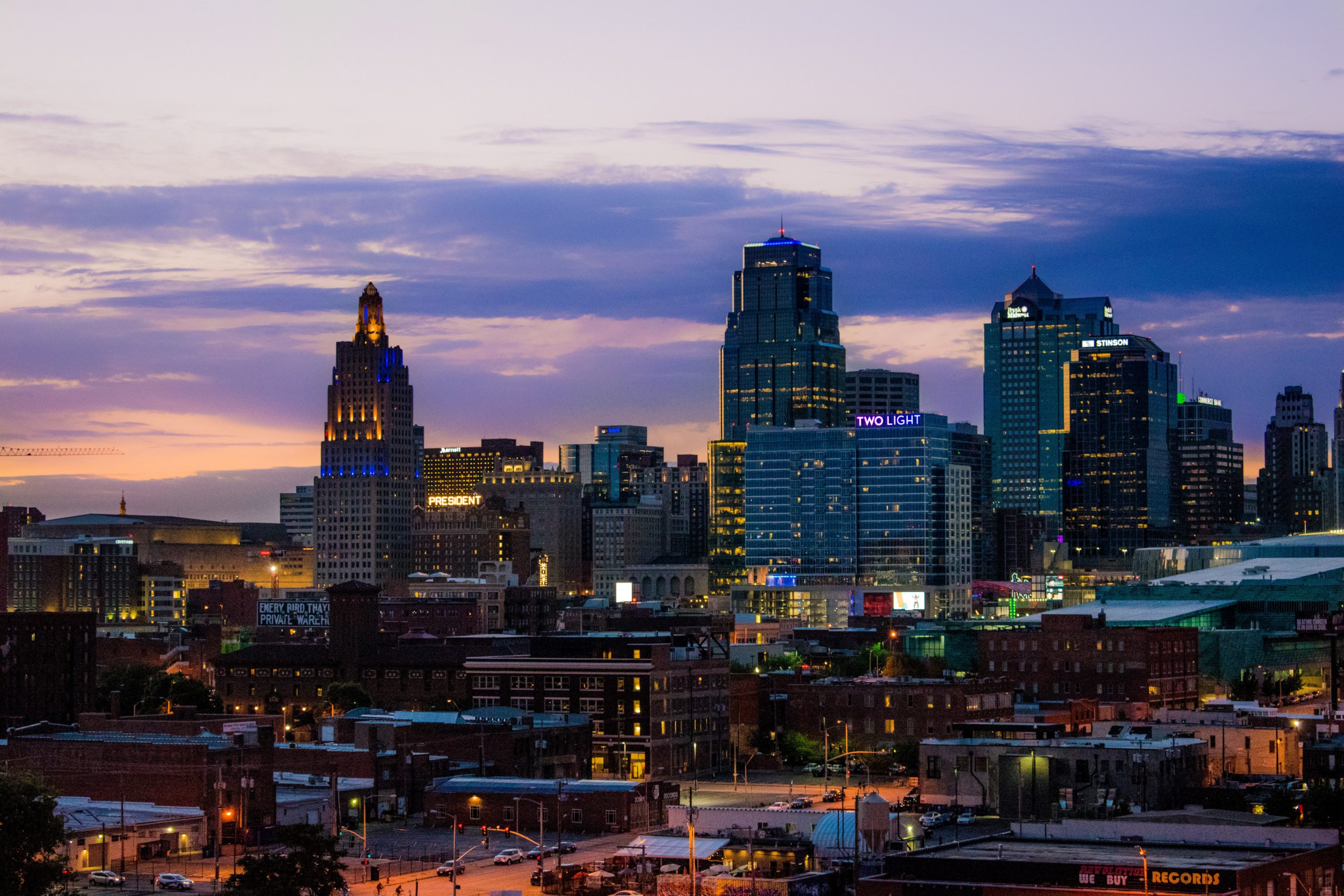 Photo by Colton Sturgeon on Unsplash
If you're looking to move to the Greater Kansas City area, we have you covered with everything you need to know before relocating to one of the most affordable housing markets across the nation. We'll also mention exactly where counties in Kansas City are getting the most amount of people, and wealth from by looking at information provided by the IRS.
Where Are People Leaving To Move to Kansas City?
According to information from the website HowMoneyWalks, we are able to see where people are moving to Kansas City from, specifically which counties they are moving from. In Jackson County, MO, for example, the top two counties in terms of the population moving into Jackson County are Wyandotte County, KS, and Boone County, MO.
In Johnson County, KS, the biggest influx of people came from Jackson County, followed closely by Wyandotte County. Cass County, MO also gained the largest amount of people from Jackson County. The trend of Jackson County continually being a source of both wealth and population for other counties makes sense, as Jackson County is the most populated county in the Greater Kansas City area.
What Areas Are People Leaving Kansas City For?
While it might be unimaginable to some to leave the hometown comforts of the River Market or football games at Arrowhead, people do end up moving from the Kansas City area to some interesting areas of the country. According to the research, Maricopa County, AZ is where Johnson County is losing the most amount of wealth, and is second in terms of population, narrowly getting beaten by Miami County, KS. Maricopa County also shows up as the only location outside of Kansas and Missouri that people are leaving Jackson County for. Clay County on the other hand loses people and wealth to states including Nevada, Florida, and Arizona.
If you are looking to move out of the Kansas City area and need a real estate agent anywhere across the nation, contact us! Through our Keller Williams Network, we can connect you with a professional and experienced agent in the area you are looking to move to.
Things You Need To Know Before Moving to Kansas City
One of the biggest things to know about Kansas City is that the cost of living is considerably less expensive than in other parts of the country. One of the biggest contributing factors to the cost of living is the housing prices in Kansas City. There are multiple areas in Kansas City that are affordable to live in, with great entertainment and dining options perfect for people or families of any size. If you're curious about the cost of living in Kansas City compared to other cities, you can use Expatistan to compare the cost of living between cities in the United States.
If you're considering moving to Kansas City, it is more than likely that you will want to have a car to get around the city. While the car dependence in Kansas City is comparable to other major US cities, as few as 2-3% of the population use public transportation to make it to work. Because of the lack of major traffic found in Kansas City, however, having a car means you will be able to get around the entire Greater Kansas City area with ease.
Finally, one of the most important things to know about moving to Kansas City, is that we take our BBQ seriously. BBQ is an integral part of the culture here in Kansas City, with people constantly discussing where the best BBQ spot in town is located. No matter the restaurant, every Kansas Citian is proud of the food here, and if you're looking to move to the city, you'll have to try as many restaurants as possible to form your own opinion and join the discussion!
Looking to Move To/From Kansas City? Give us a Call!
Whether you're looking to move to Kansas City or start fresh in another part of the country, give the Ask Cathy team a call! We know Kansas City inside and out and can provide you with any resources you need to make your move as easy as possible, as well as connect you with an established agent outside of the city if needed.