Groundhog Day: Real Estate Mistakes People Make Over and Over
Posted by Ask Cathy Marketing Group on Wednesday, February 1, 2023 at 1:00 PM
By Ask Cathy Marketing Group / February 1, 2023
Comment
Advice From Real Estate Experts on What Mistakes NOT To Make
Tips on How Best To Prepare Yourself to Buy or Sell a Home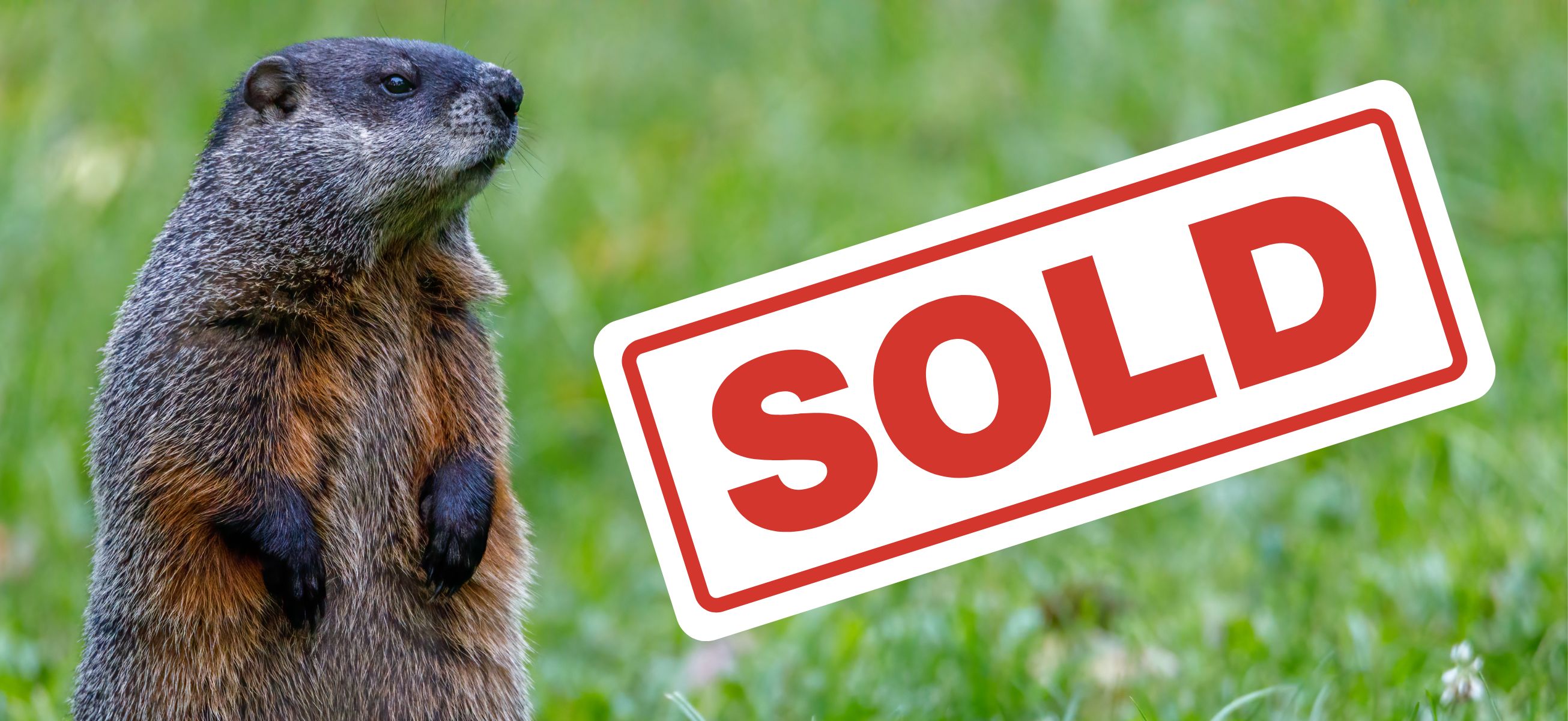 If you're anything like the team here at Ask Cathy, you're looking forward to Punxsutawney Phil's proclamation tomorrow, and with high hopes that Phil brings us the good news that spring is coming early this year! In the meantime, however, we thought we would put together a list of some common real estate mistakes we see happen year after year, and month after month, almost making us think we are stuck in a Groundhog Day situation like Phil Connors!
Not Hiring A Real Estate Professional When Buying or Selling
One of the biggest mistakes you can make when buying or selling a home is not hiring a real estate professional to help you. Before we even dive into why it's important to hire a Realtor, it's important to note that we are talking about Realtors, not just your average agent. Anyone with a real estate license can call themselves a real estate agent, but only those agents that belong to the National Association of Realtors can call themselves a Realtor. Those professionals who go the step further to become a Realtor are required to hold themselves to a higher moral standard than the average agent, and every agent on the Ask Cathy team holds themselves to that high standard when representing our clients.
Once represented by one of our real estate professionals, you will benefit from the advantage of having your entire transaction managed by your Realtor, and our dedicated closing coordinator who ensures that your closing goes without an issue. Our Realtors are experts in pricing a home, and make sure to get you the most money possible for your home, in the shortest amount of time. In fact, in 2022, the Ask Cathy Marketing Group sold homes for an average of 22 days faster, and for 3% more money than the average agent in the MLS!
Skipping Home Inspections
Those of you who bought or sold a home during the pandemic housing market probably experienced or at the very least heard of instances in which buyers were skipping home inspections in order to get a leg up on other offers on their dream home. When the inventory was low, this practice became common throughout the nation during the red-hot market of the pandemic, but as the market continues to cool off, this practice has returned to its rightful place as a risky mistake for buyers to consider.
When you decide to skip a home inspection, you are running a huge risk by not knowing about any kind of structural or safety hazards lurking within the home, that could come back to haunt you down the road once you have been handed the keys. You might think a home looks perfect during your walk-through, only for a full home inspection to reveal major problems that could end up costing you a huge amount of money. For example, the national average for foundation repair is $4,929 according to Angi.com. If a home inspection is completely off the table for you, you can also consider what is typically known as a walk-through consultation, where a home inspector walks through the house with you for a flat rate and points out any issues they see just from a cursory inspection.
Failing to Understand the Current Real Estate Market
When looking to buy or sell a home without the help of a trusted Realtor, it is absolutely vital that you are up to date with the current real estate market. If you are expecting to find a market similar to the one found during the pandemic, you could be in for a rude awakening when listing your home by yourself. As mentioned earlier, it's also important to understand the market when pricing your home. If you haven't taken a look at comparable homes and what they have sold for, you could end up pricing your home incorrectly, costing yourself valuable time and money when you could be focused on other aspects of your life. On the buyer's side, it's also important to keep up to date with the market when it comes to the cost of repairs and renovations in a home. If you are working without a Realtor by your side, you could underestimate what it will cost you to get your potential dream home into the condition you desire.
Not Considering Your Future Needs In a Home
When you are looking at homes for the near future, it's easy to forget to consider how this home will fit your long-term needs as well. Consider how the homes you are looking at will fit your needs in the far future, and what kind of changes your life could possibly experience that would change your needs in a home. A common scenario, for example, is if you are planning on having children in the future. If that is the case, does your current home contain enough bedrooms or square footage to house your family for years to come? Do you see yourself changing jobs in the future, maybe changing up your commute? Considering these potential life changes sooner rather than later can save you money and time down the road by making sure you are making the best long-term investment in your future.
Let the Ask Cathy Marketing Group Help You Navigate the Real Estate Market
If you're looking to buy or sell a home in the near future, contact one of our professional Realtors today! With over 20 years of experience, we've seen every type of market there is, and our agents are able and ready to help you win in today's market. If you would like to schedule a complimentary consultation with a member of our team, you can contact us by filling out the form below, or by giving us a call at (816)-268-4033!