Goodbye Summer, Hello School!
Posted by Ask Cathy Marketing Group on Monday, August 8, 2022 at 1:00 PM
By Ask Cathy Marketing Group / August 8, 2022
Comment
Back-to-School Tips For Lee's Summit and the Greater Kansas City area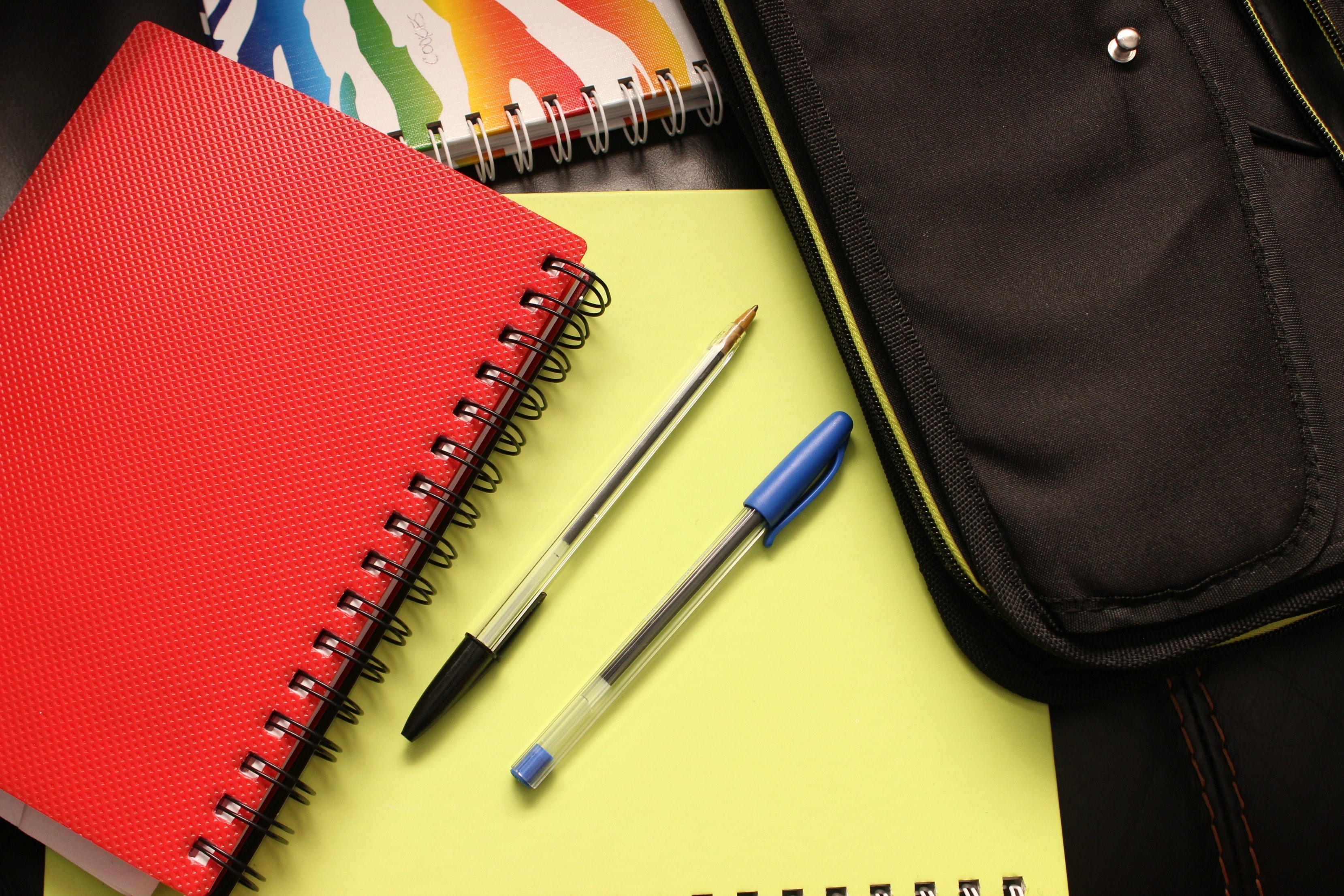 With the end of summer only a few weeks away, "Back to School" is nearly here.
Let's face it, most school-aged kiddos don't look forward to this time of year. They have to give up their summer freedoms, later bedtimes, and mostly carefree ways of the summer. Parents, on the other hand may embrace this season as a comfort, knowing that their children, no matter how reluctant, are continuing to learn new things. They also have access to school lunches, and the headache of arranging supervision while some parents are at work is off the "to-do" list. To some, the routine of being back at school brings comfort and stability, and a chance to enjoy activities they couldn't participate in during the summer months like sports, after-school clubs, and socialization.
No matter what side your student is on, there are several tidbits to make the transition from summer to September. Starting the school year off right will make everyone's life a bit easier after the summer months of a less stringent routine.
Wrap Up Summer
The weeks leading up to the first day of summer are a good time to get the necessary tasks like dental, vision, sports physicals, haircuts, and other appointments out of the way, when you may have more flexibility in your schedule. Demand for these kinds of appointments is usually high during this time, so be sure to schedule it out as early as possible for when you need the appointment. If necessary, put a reminder on the calendar in early spring to schedule these types of appointments for the following school year.
Another thing to make your summer wrap-up more complete is to have a celebration of sorts. A family dinner, a special trip to the local ice cream parlor, or a family game night can be an inexpensive yet memorable way to give summer an appropriate send-off. Talk about what is exciting about the school year ahead, give an encouraging talk if there are any nerves, and just enjoy your time together.
Healthy Habits
Two of the basic needs of a successful student are a healthy diet and plenty of sleep. In the weeks prior to the start of school, gradually decrease their awake hours, so that your kiddos are back at their normal "to bed" time by the time school starts. Try to set the goal of 8 hours of sleep per evening, without interruption, to give their bodies and minds the rest they need for the next day.
Engage kids in selecting some healthier snacks for their lunches or after school. To encourage portion control, separate larger bagged items into smaller, individual servings in zip lock bags. Cooking meals together not only teach great life skills but also encourages all daily members to try new things. Have each person select a new recipe to try on a rotating basis.
Stay Organized
Having an organized landing spot for all things pertaining to school and after-school activities can make your life easier. In one of our earlier blogs, we talked about the organization of a front entryway, which is a lot of homes' "drop zones". The same principles could apply wherever you choose. After homework is done, backpacks and homework and everything needed for the next day should be placed there. This includes jackets and shoes, and anything needed for after-school activities too. This applies to adults too and will eliminate the need for rushing around in the morning looking for a misplaced item. We are all guilty of not being able to find our keys when we are trying to rush out the door. A good rule of thumb is to make a list of what is needed for your next day, so that you can check off those items, as they are ready to go.
Establish Expectations
With school comes homework, and with family life comes chores. Having a family meeting and discussing responsibilities that each family member has on a daily basis is important, as is the setting of priorities. Many parents aren't home with their children immediately after school, so having your kiddos know what is expected of them when they come home, and before you arrive home to meet them, helps everyone feel more at ease. Decide what is manageable and achievable together.
Good Routines Are Key
Knowing what everyone in the families' obligations are throughout the week, and making them accessible to all is key. A large wall calendar and planner that literally spells out the activities of each member of your family, lets everyone know at a glance who should be where and when. Include sports, clubs, carpools, meetings, appointments - anything that affects your time. You can also include meal plans, bedtimes, and opportunities for free time and play. Use a different colored marker for each member of the family, and another color for group activities. This helps even the youngest in the family know where they appear on the calendar. Here are some good options for your family calendar.
All Work and No Play Isn't Good For Anyone
As parents ourselves, it is easy to overschedule, not only ourselves, but our children as well. Work, school, sports, activities, clubs, homework, and home responsibilities are all in competition with each other for our time. There are only 24 hours in the day, and after adding in the non-negotiables like work or school, things that are not set as a routine - like family time, free time, and sleep, are easily compromised. Be sure to make opportunities for free time and play. Regularly schedule distraction-free/screen-free mealtimes together to catch up with each other and talk. It is easy to lose sight of the bigger picture when things get too hectic. Make family time as much of a priority as possible.
Want to be in another school district, or closer to everyday activities? The Ask Cathy team can help find just the home for you, exactly where you want it. Even if a home in your desired area isn't currently for sale, we have a dedicated team that contacts people in your desired neighborhoods in case they are thinking of selling or know a neighbor that is. Our team pulls out all the stops in finding you a home where you will love where you live.