Functional Front Yard Goals!
Posted by Ask Cathy Marketing Group on Monday, May 22, 2023 at 1:00 PM
By Ask Cathy Marketing Group / May 22, 2023
Comment
Tips on Building a Functional Front Yard
Alternative Front Yard Landscaping Inspiration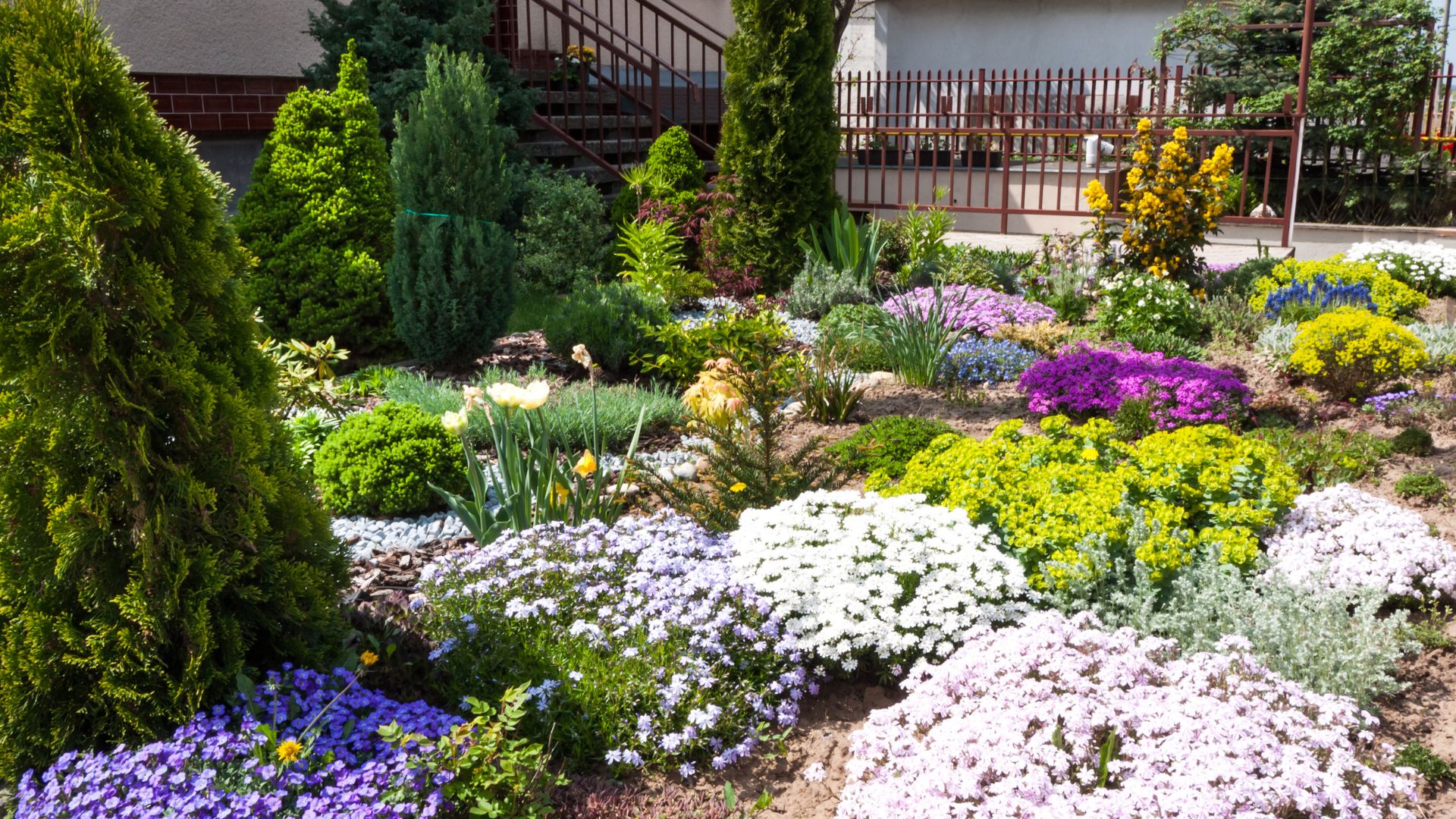 There it is, the idyllic front yard, meticulously landscaped, with gorgeous emerald green grass and plants always blooming. Does this sound like your home?
Yeah, not ours either.
But before you lay down a chunk of money for a lawn service and some perfectly placed petunias, we may have another option.
The functional front yard.
For decades, the typical front yard has been stuck in a bit of a rut.
Driveway, check
Grass, check
Plants, check
Front door, check
Front porch, optional
Today more than ever, we are looking to our homes to meet our needs, and not only our needs, more of our wants as well. This means we are looking for space in areas that we may have overlooked before. Perhaps one of the most underutilized spaces we have in regard to our home is right in front of us.
What if, beyond the identity that we have always given our front yard, there is something more? A bigger, better purpose than just a large green, freshly mowed welcome mat that leads to your front door? What if we thought beyond the typical front yard definition as something we need to mow or rake on the weekends, and seize the opportunity that stares us in the eye each time we pull into our driveway? A functional front yard takes your yard that is just being used as a decorative space and gives it new life and function. It gives it a sense of purpose beyond being aesthetically pleasing by maximizing its usefulness and functionality.
Fun Isn't Just for Backyards Anymore!
According to a recent study, there has been a 150% increase in requests for "functional front yards", due to homeowners shifting their perspective and their ideas of what a front yard should be, and the role they want it to play in expanding their outdoor living space.
By embracing, or at least exploring the "functional front yard" concept we can think beyond the typical borders of the front yard and back yard, and literally stop having the "business in the front/party in the back" attitude when it comes to our outdoor spaces. In other words, why should your backyard have all the fun and family functions?
Times Are Changing, But Should They?
"Back in the day" people would welcome neighbors into their yards and onto their porches to have a bit of conversation, spend some time, or borrow a cup of sugar. With our busy busyness and our 3 car garages, we spend what seems like 3.9 seconds in front of our homes nowadays, and getting to know your neighbors started to become a thing of the past.
This was further solidified by the influx of the "you know what" in 2020, when a broader barrier was placed in front of getting to know those around you. Perhaps it is from the aftermath of this extended isolation period where people now feel the need to have a greater sense of community, and what better place to start than your own front yard?
So how do you go about creating a new front yard that is not only full of purpose but the perfect setting for a small soiree?
Here are some suggestions for features that are typical in a functional front yard.
Serve a purpose through landscape features. Incorporating benches, sitting areas, and rock walls that serve as seating can expand your entertaining area beyond your living room. Creating an outdoor "room" that centers on a dining area, a fire pit, or an outdoor kitchen can provide opportunities for socializing or just enjoying the outdoors. Add solar lighting to show off certain elements of your yard, lead the way to your front door, or for safety in your seating areas or your front entrance.
Use alternative ground covers as opposed to a regular lawn. Choosing lower maintenance options can not only help cut climate impact and reduce water use, but it can also provide money and time savings as well. Both native plants and natural materials such as gravel and stone can help reduce the surface area that needs time and attention. You can also add interest to your yard by installing an inviting pathway that provides access to your front door and also guides visitors through your new space. Paths and patios can be made of stepping stones, gravel, or concrete.
Replace your lawn with "meadowscaping". By planting a diverse mix of native grasses, wildflowers, and other native plants, you can create a more natural-like habitat than a manicured lawn. Most native plants are drought tolerant, and will save on the use of water. Not only will you have a colorful and textually appealing garden space, but you will also be helping the environment by giving pollinators like bees and birds a place to do what they do best.
(Want to learn more about how you can help the birds and the bees feel more comfortable in your yard? Read how to build a bird-friendly environment here, and our all about bees blog here.)
Cut down your grocery bill with an edible garden. Use your front yard to install some raised planters for vegetables and herbs, and incorporate fruit trees or bushes, that not only help define and shed areas, but provide you with sustenance. Add a potting bench to store your garden tools, and to aid in gathering your bounty.
Add visual interest and a cool drink for wildlife by installing a water feature. It could be as small as a birdbath and as large as a fountain or water wall. The sound of water can act as a buffer to traffic noise, and add to the sense of serenity as you enjoy the outdoors.
Add a game area for enjoyment. Including a bocce ball court, horseshoes, or other yard games, sends a warm invitation to neighbors to join in on the fun. You could also add storage to secure these items away when not in use, and to give a definite time limit on when the games begin, and end.
Make your yard a reflection of you. Adding elements that you love and that show your personality will help enhance the enjoyment you receive from your new front yard. Put your personal stamp on your space by including art, sculpture, or your favorite flowers. It is a guarantee that no other home in the neighborhood will look like yours!
All in all, a functional front yard aims to create a welcoming and practical space that you and your family will enjoy for years to come. Should you decide to move, your functional front yard could be a welcome addition to the living space of your home, and also up your curb appeal quotient. Functional front yards have the opportunity to exude charm and uniqueness that many people look for to set themselves apart, while still maintaining an attractive appearance. It gives a look into a different type of lifestyle that one could lead should they reside in your home. If you are looking to stay put for a while, you may find that spending more of your time out of doors is something you enjoy immensely as well as the sense of community that you create in having a welcoming new outdoor space for your family and friends can enjoy.
PLEASE NOTE: Before beginning any outdoor home project, please be sure to check with your HOA to see if there are any stipulations in regard to redesigning your front yard. Depending on the rules, you may have to submit plans or ideas to the Architectural committee for approval of any changes you are looking to make. A simple conversation with your HOA president could prove fruitful, especially if you are incorporating environmentally friendly/conservation additions to your yard.