Don't Fall In! Kansas City Area Waterfalls!
Posted by Ask Cathy Marketing Group on Monday, July 10, 2023 at 1:00 PM
By Ask Cathy Marketing Group / July 10, 2023
Comment
Local Kansas City Area Waterfalls!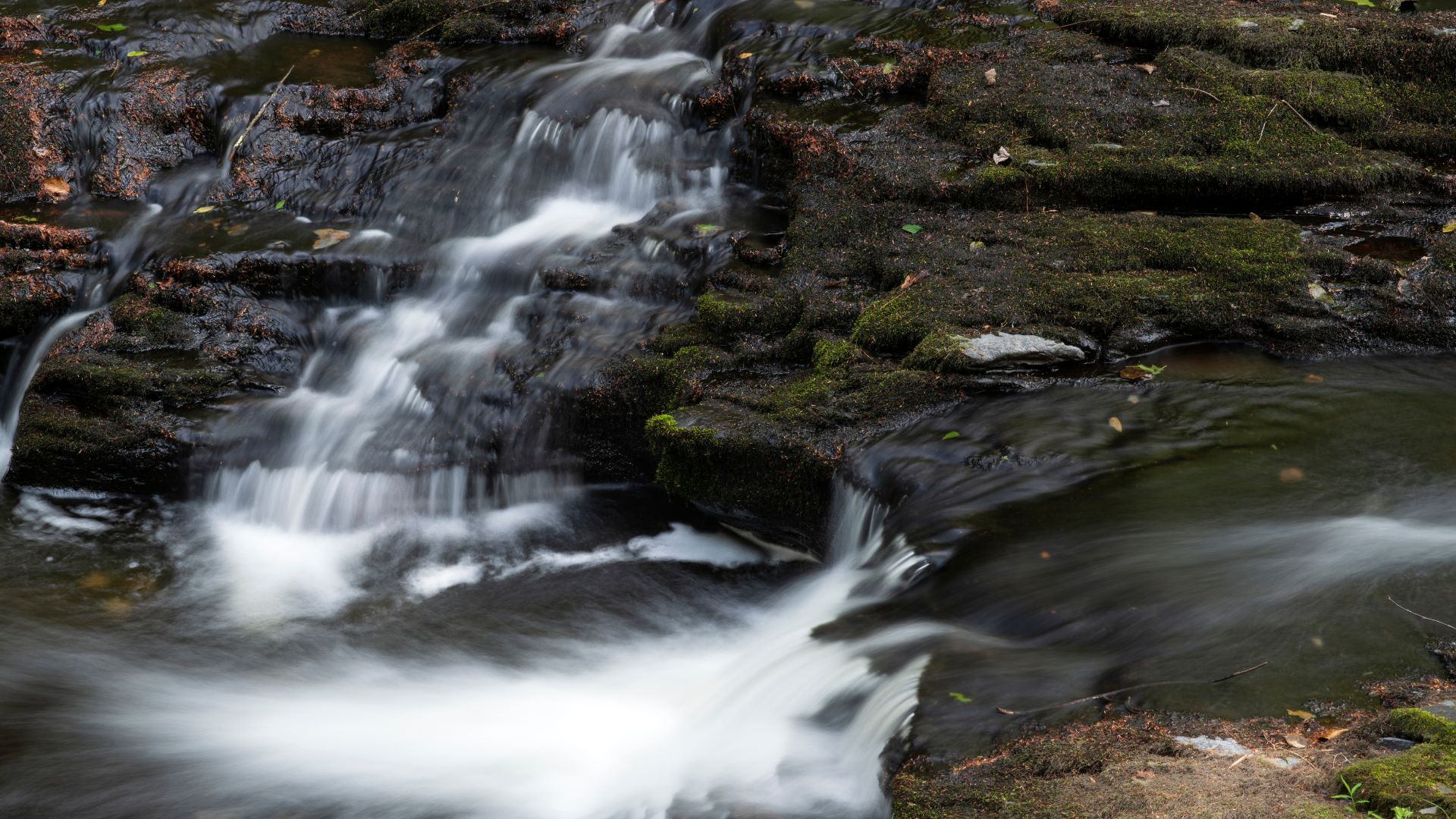 During the hot hot hot days of summer, even just the sight of water can be refreshing! Add to that the sound of water, and the fresh air, and you definitely have a winning combination for an enjoyable outing. Nature certainly has some impressive sights and more often than not, we just rely on man-made or electronic visuals and sounds to entertain us.
We know what it is like to want to spend time inside of your home, in the cool comfort of four walls, after all, we matchmake people with homes all day long - trust us, we definitely want you to love where you live! However, getting out of doors and actually getting to know the area around you, and within a comfortable driving distance definitely has its merits as well.
There are many natural wonders to enjoy, in all seasons, but one of the most peaceful and powerful visions to set your eyes on is, undoubtedly, a waterfall. In more mountainous regions, waterfalls can be quite majestic, and though Missouri's natural landscape doesn't always provide the best makings for natural waterfalls, it certainly does give it its best effort with what it has to work with.
You may ask, why waterfalls? Why would I want to get in the car, and take a drive just to look at water?
Waterfalls are soothing. The white noise sound of water in motion is a natural stress reliever and can help elevate your mood.
Hiking or walking to an area of a waterfall provides the opportunity for physical activity which most of us can use more of on a regular basis, and breathing in the fresh air in such an environment can have a positive effect as well. The fresh air of the park is usually cleaner than what is found in congested areas of the city.
If you enjoy taking pictures of beautiful scenery, a waterfall and its surroundings can be the perfect subject. This also goes for budding artists, or people that just enjoy the outdoors.
Those who also want to try their hand at fishing often find that waterfalls are an ideal place for a good catch (just be sure to check the rules of the park to be sure that fishing is allowed.
Depending on the location, they could provide a perfect setting for an outdoor picnic. Want more information on enjoying a meal out of doors in the Kansas City area? Read our recent blog, "A Picnic State of Mind": Great Picnic Spots in Kansas City.
Viewing a waterfall, even from a distance can also be refreshing, during the warmer weather, as long as you don't get too close. Even small waterfalls can be potentially dangerous and have risks involved should you fall over or in, so caution is definitely recommended.
So now that you know the potential merits of visiting a waterfall or two, did you know that within a comfortable driving distance, there are quite a few waterfalls in the Kansas City area and a bit beyond? They provide the perfect opportunity to get out and about, so hop in the car and have a look at these natural beauties!
Angel Falls Trail
900 Ida St, Lansing, KS 66043
Captain Creek Falls
E 2400 St, Eudora KS
Cedar Creek Lake Falls
143rd St./Dennis Ave, Olathe KS
East Fork Little Blue River
Liggett Rd, Blue Springs MO
Gardner Falls
Gardner Lake, Gardner, Kansas
Line Creek Triple Falls
6542-6400 NW Daggett Rd, Kansas City, MO 64151
Kessler Waterfall
4398-3900 Cliff Dr, Kansas City, MO 64123
Osawatomie Falls
near Creamery Bridge, 731 8th St, Osawatomie, KS 66064
Parkville Nature Sanctuary
MO Highway 9 & 12th St. Parkville, MO
Riverside Waterfall
1920 NW Platte Rd, Riverside, MO 64150
Tryst Falls Park
Route 92. Kearney, MO
Waterfall Park
4501 S Bass Pro Dr, Independence, MO 64055
Waterfall Park
5191 Merriam Dr, Merriam, KS 66203
Watkins Mill State Park
26600 Park Road North Lawson, MO
Waterfall at Watt's Mill
103rd and State Line, Kansas City, MO
A Bit Further Out
Bachelor Creek Falls
Eureka City Lake, KS 67045
Devil's Icebox Waterfall
Rockbridge Memorial State Park, Columbia, Missouri
Geary Falls
Geary State Fishing Lake near Junction City, KS
Grand Falls
5685 Riverside Dr, Joplin, MO 64804
It is often referred to as the "largest continuously flowing waterfall in Missouri."
Pillsbury Crossing
Manhattan, KS 66205
Prather Creek Falls
Chase State Fishing Lake, Kansas
Santa Fe Lake Falls
Santa Fe Lake, Augusta, Kansas