Do-nut Skip This Blog: Local Spots to Satisfy Your Donut Cravings!
Posted by Ask Cathy Marketing Group on Monday, July 11, 2022 at 1:00 PM
By Ask Cathy Marketing Group / July 11, 2022
Comment
Local Donut Spots Across the Kansas City Area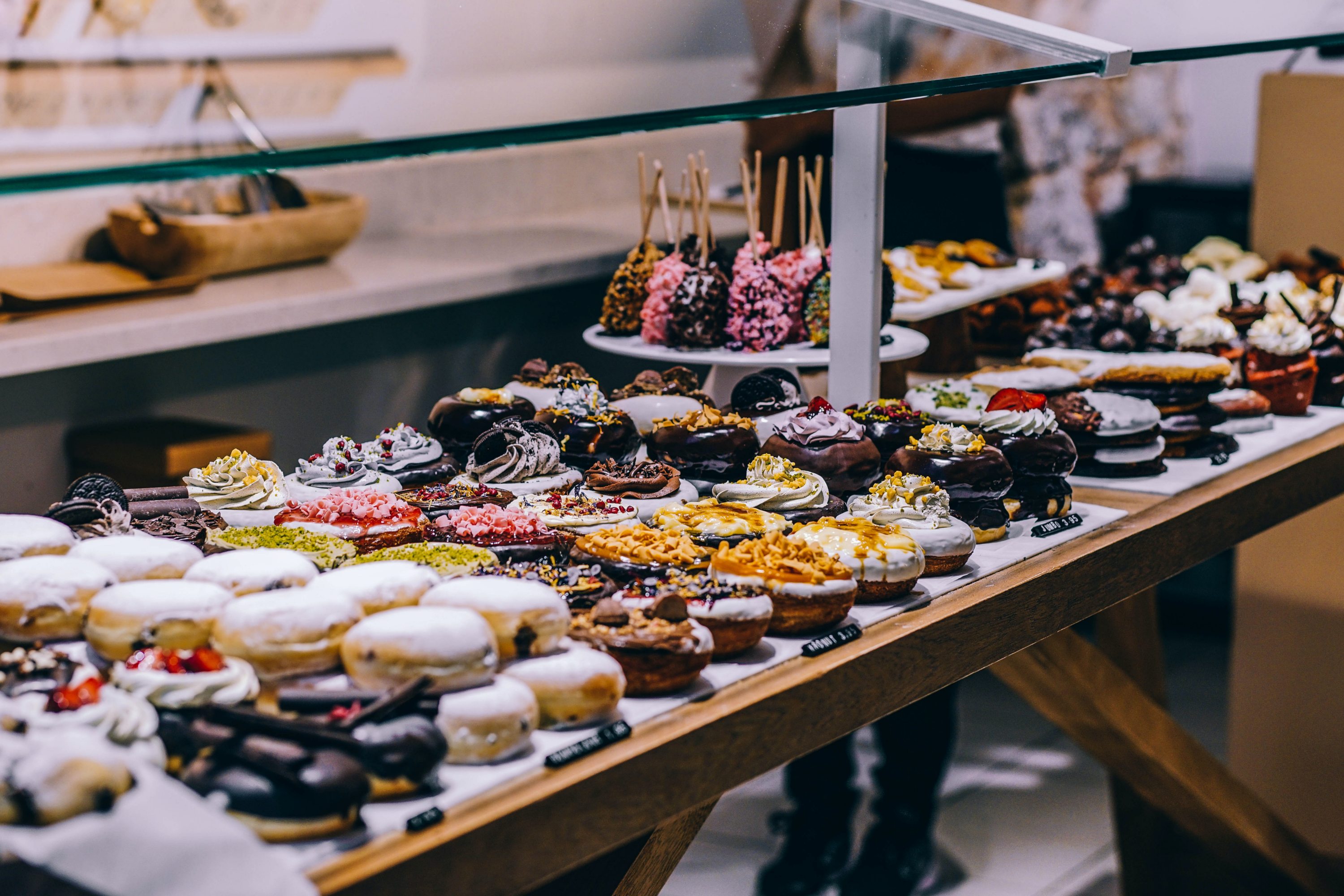 There are many "guilty pleasures" when it comes to food, but rarely is one as delicious as a donut. Of course, donuts, as tasty as they are, are not exactly health-conscious .... but we need not focus on the caloric count of each pillow of doughy goodness at this moment, right?
The history of donuts is hard to pinpoint as it seems every region around the globe has its own version of one. Beignet, bomboloni, koeksister, puff-puff, youtiao, and more are the rest of the world's words for what we call donuts. According to the Smithsonian, the traditional name was adopted by one of its earliest creators, Elizabeth Gregory, a mid-19th century ship captain's mother, who baked her early version to contain nuts and spices in the center of a hunk of dough. Hence the word dough-nut. The shape was adapted as a means to secure a sailor's breakfast to the spoke of a ship's wheel. Wherever or however the donut was invented, many tummies around the world are certainly delighted they came into existence, waistlines - not so much.
Donuts are the ultimate pairing with a cup of coffee. The phrase "coffee & donuts" has been widely used for decades. In fact, the reason they are so popular as breakfast food is actually metabolic. After a night of fasting during sleep, your body is actually craving sugar (by producing acetylcholine) to jumpstart your brain to learn and remember, and a cup of coffee provides the caffeine so that your attention improves. (Check out our blog of awesome small business coffee shops you should visit here). So do our bodies actually call out for some glutinous gluttony first thing in the morning? All signs point to yes (or at least that is what we can tell ourselves)!
Donuts are also the perfect creative culinary vehicle for all sorts of flavors and toppings, donuts are far from boring - maple & bacon, matcha, bavarian cream, Nutella, blueberry, sprinkled and so many more satisfy no matter what flavor you are craving. Seriously, the sky's the limit for the creation of flavors and variations.
Thankfully for us, the Kansas City area is just chock full of places to indulge. So here is a list so you can make a beeline straight for them. Be sure to check out any of these area favorites, and if you know of one we didn't mention be sure to let us know.
As always, if you are craving to live just a wee bit closer to your donut shop of choice, be sure to let us know. We will help you find that perfect home for you nearby so that you can be guaranteed to secure your favorite flavor each and every time you are craving one!
Multiple Locations in Missouri & Kansas
722 MO-7, Blue Springs, MO 64014
705 SE Melody Ln G, Lee's Summit, MO 64063
3801 SWM 291 Hwy, Lee's Summit, MO 64082
9926 Holmes Rd, Kansas City, MO 64131
3395 Main St, Kansas City, MO 64111
Jayhawk Central, 12520 Quivira Rd, Overland Park, KS 66213
5901 Johson Dr, Mission, KS 66202
Belton & Raymore
1280 W Foxwood Dr, Raymore, MO 64083
801 E North Ave, Belton, MO 64012
Blue Springs
1713 MO-7, Blue Springs, MO 64014
Grain Valley
723 N Main St, Grain Valley, MO 64029
Grandview
1325 Main St, Grandview, MO 64030
Independence
2400 S Lee's Summit Rd #110, Independence, MO 64055
Poppy's Famous Donuts and Bakery (Cash only!)
318 W US Hwy 24, Independence, MO 64050
Raytown
11559 E 63rd St, Raytown, MO 64133
Kansas City, MO
5531 Troost Ave, Kansas City, MO 64110
1009 Westport Rd, Kansas City, MO 64111
10123 State Line Rd, Kansas City, MO 64114
2131 S 34th St, Kansas City, KS 66106
4309 Blue Ridge Blvd, Kansas City, MO 64133
Leawood, KS
12130 State Line Rd, Leawood, KS 66209
Overland Park, KS
7512 W 80th St, Overland Park, KS 66204
Shawnee, KS
7170 Renner Rd, Shawnee, KS 66217