Design Trend 2023: Maximalist Design
Posted by Ask Cathy Marketing Group on Friday, September 29, 2023 at 1:00 PM
By Ask Cathy Marketing Group / September 29, 2023
Comment
Maximalist Design Style Tips!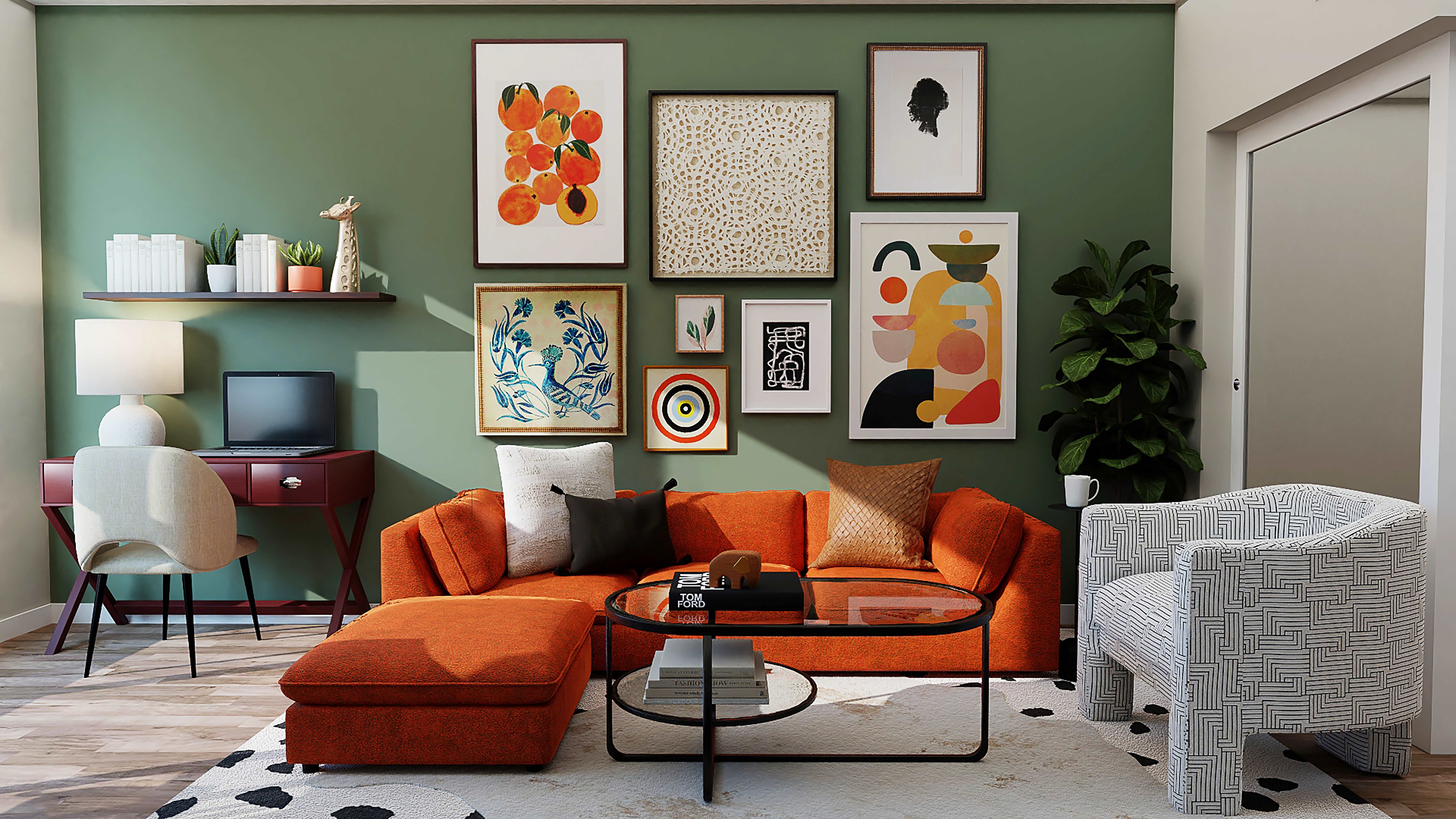 Maximalist Design is just what the name foretells. Maximum at its finest. It's permission to turn the volume UP. The freedom to indulge and delight in layers upon layers - of everything. It's extravagant, luxurious, and flowing in overabundance and excess. Think of the phrase " the land of milk and honey" as the epitome in picturing an environment full of bounty and goodness. That is the essence of Maximalist interior design.
In the recent design world that has embraced a whole lot of white and neutral minimalism, sparseness and the less is more trendy. This is truly the antithesis of the maximalist design style. Say goodbye to stark farmhouse or modern midcentury minimalist and say hello to MORE. This style could possibly have Marie Kondo shaking in her shoes.
The British seem to have perfected the style of maximalism. Gallery walls, texture created with voluminous fabrics, from gorgeous brocades to sense-pleasing velvets. Dark moody and broody rooms, with walls of leathery tomes. There is so much for the eye to see; done with such class and style. This perhaps is due to the British and other European countries that are well rehearsed in embracing luxury for centuries.
Maximalism can be a sign that people really LIVE in a home. The people that inhabit the rooms within, have traveled, have experienced life, and have lived well. Their interests are many, and their wants are few. They decorate to the beat of their own drum, and as long as they like it, it brings them joy. They aren't worried about what their neighbors may say, to them the pleasure of living in a home surrounded by the many, many things that they love, is enough.
However, with maximalist design, there is a time when having more, really means just more. There is a fine line between opulence and gluttony when it comes to this type of design, and it is a fine line that you indeed should be careful not to cross. Perhaps it is better to convey the idea of maximalism with a touch of style restraint.
Did you know that maximalism and minimalism can happily cohabitate in the same dwelling? That the balance between the two can add variety and a pleasing sense of congruity within a home's environment? Think of the minimalist room as a breath of fresh air, and a maximalist room as a comforting hug, or a sense of surprise that delights. Both styles warrant a place in your home.
Achieving Maximalist Design
It might seem easy to achieve Maximalist design for a particular space in your home, it is just MORE stuff, right? In truth, there is almost a quiet restraint you need to have in order to pull it off successfully, and not to completely overwhelm your senses.
Palette
There is color. It doesn't have to be loud shocking colors. If neutrals are your thing, absolutely go for it!
There are vibrant colors, though it is best to limit your color palette to a few colors that blend and flow well together. Shocking a visitor from room to room with a non-cohesive eye-jolting arsenal of different colors doesn't make anyone feel at ease. Even though your color choices can vary, they should get along well together and flow. Too many color combinations and choices with incongruity will be overwhelming to most. When coordinating the color choices in your home, envision strolling from room to room. Does it feel cohesive, or do you feel jolted back and forth? Colors can be bold and exciting if that is your preference, but the overall color scheme of your home should marry well together.
Pattern
Mixing patterns and styles are also embraced. Repetition of the same patterns, in different sizes in different rooms can also help marry rooms together.
Texture also adds interest and a layer to your room. Baskets, rugs, drapery, and blankets, all take your room from sparse to spurge.
A maximalist room is well-layered, it is not flat and lifeless. It is also NOT cluttered to extremeness. The blend of different periods in art, furniture, fabrics, and accessories all are welcomed.
Resourceful Without Being Random
Embracing Maximalist Design is your opportunity to truly spell out your own personality and your own style. If you love a wacky piece of furniture, by all means include it. Furniture and accessories that have meaning to you, items of sentimental value, collections you have enjoyed for years, by all means, include them.
Your room should have a "collected" feeling, not like it was purchased off the showroom floor. Mix in antiques and vintage pieces, with contemporary items that speak to you. Your home should be a place where you are free to embrace personal expression.
Artwork
Art of varying sizes, from all different periods, can find their home here in Maximalist Design. It doesn't have to be bold and shocking, it can be subdued and subtle and still achieve the same effect. There are no rules - just the ones you make for yourself. If something feels off to you, change it. Move it into another room, and see how it does there. If it still doesn't fit, think if it has an overall place in your home - if it doesn't then edit it.
Finishing Touches
Maximalist Design is not for everyone, in fact to some - it is downright scary. The thing is, you can choose to use it in one room or ten - it is up to you. Again there are not "true" rules but the ones you give yourself. There is no harm in trying it out to see if it is for you. If it is too much, take a layer off. Too little - add. Go ahead, and embrace the drama!