Design Style: Mid Century Modern
Posted by Ask Cathy Marketing Group on Friday, October 14, 2022 at 1:00 PM
By Ask Cathy Marketing Group / October 14, 2022
Comment
Learning More About the History of the Mid-Century Modern Design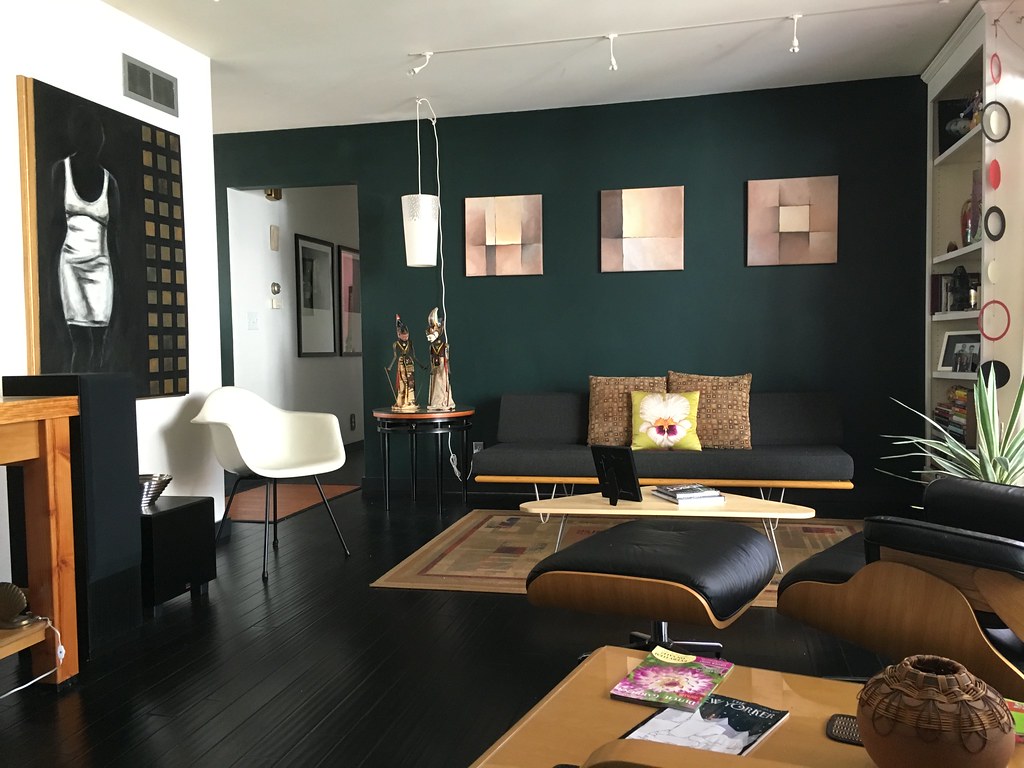 What happens when mass production meets style and functionality? Mid-Century Modern.
This design style spanned from 1933 to 1965 and took hold mainly after World World II when the world was ready to embrace a simple, easier period of life, and adopt the modern technologies that came with progress. To fully explain the origins of the mid-century movement , we need to go back a little further to the time period after another monumental event, World War 1.
How Two Wars Shaped a Movement
Though it originated in the United States, the Mid Century design movement draws from the deep roots of the Bauhaus School of Architecture and Design. The school was founded in 1919 by Walter Gropius in Germany. Gropius began this school after World War 1, in an effort to rebuild within a post-war society. A common principle in the Bauhaus movement is the "less is more" approach when it comes to design. Functional design aesthetic featuring an arts and crafts feel was combined within its design process. Clean lines versus ornamentation, simple geometric shapes, the use of bold color in small amounts, using natural materials in their most natural state including glass, wood, and steel are all aspects of the Bauhaus movement. The thought was that the piece of furniture, the building itself was a work of art, unifying art, craft, and technology.
The Bauhaus School was shut down in 1933 by the Nazis, as a precursor to World War II, but its principles held strong. As many German designers, like Gropius, migrated out of Germany and into other European countries, the United States, and throughout the world, they also migrated their ideas and the principles of the Bauhaus movement. "Bauhaus" itself means "Building House" in German, and build it they did. Little did Gropius know at the time the amount of influence his design school and his principles would eventually have throughout the world in later years.
So with designers, architects, and even Gropius himself coming to live in the United States during and after WWII, it is no wonder that the principles of the Bauhaus and the movement's ideals of simplicity, efficiency, economy as well aesthetic beauty would meld into something else. This "something else" was the birth of Mid Century Design, which embraced the Bauhaus movement fully with one caveat. While the Bauhaus movement preferred the "less is more approach" Mid Century Modern allowed the freedom of bringing in more dynamic accessories through ornamentation from all materials, antiques, plus modern accessories in the mix. It still keeps things simple, but with a bit of flair and its own sense of style.
Mid Century-modern design displays itself not only in interior and furniture design but also in the architecture that encases it all.
Mid-Century Architecture Here
As a result, it isn't just a design style from the past, it actually has been reappearing in many ways over the last few years. Some new construction here in the Kansas City area has begun to bring back a number of the design elements that were present in the initial movement. Low profile rooflines, use of natural elements in front facades, long planes of glass.
Some home designs with nods to midcentury home design in our area include:
2031 SW Wheatfield Ct, Lee's Summit, MO 64082
4503 Wyoming St, Kansas City, MO 64111
4731 Fairmount Ave, Kansas City MO 64112
4210 W 102nd St, Overland Park KS 66207
2006 Summit St, Kansas City, MO 64108
Mid-Century Furniture
In furniture design, the mid-century allowed for quicker production times choosing mass production over bespoke furniture orders. Gone were the fussy ornate carvings of heavy one-of-a-kind furniture pieces, and in its place sleeker more functional design of furniture was found. Functionalism outweighed form. The simple lines and curves within the Mid Century Modern style allowed for a quicker turnaround of the production of goods, making its products more accessible to more people.
Clean lines, and strong uses of geometric and organic shapes and materials were also all indicative of mid-century modern design. Decorative elements reflect texture in wood and natural materials, as well as metal designs. Pleasing simple curves also are found in this furniture. Teak
Furniture made of teak was very popular in authentic period pieces.
Add Mid-Century to Your Home
Wondering how to infuse the Mid Century Modern Style into your home, but without the expense of the authentic price tag? Thankfully many resources are out there for this type of design. National retailers like Target, Wayfair, and Walmart all have collections with nods toward Mid Century Modern Design. Higher-end resources such as Crate and Barrel, West Elm, and Aurhaus also have many pieces that fit this aesthetic. A trip to the West Bottoms on a First Friday also can reveal a score of a number of Mid Century modern items as well.
How We Can Help
No matter what type of home you are in search of, the Ask Cathy Marketing Group can help you. We can help everyone from first-time homebuyers, to the more seasoned homeowner with buying and/or selling a home. We want you to love where you live, so whatever style suits you, we will find it, together!