Delicious Food Trucks in Kansas City
Posted by Ask Cathy Marketing Group on Tuesday, May 31, 2022 at 1:00 PM
By Ask Cathy Marketing Group / May 31, 2022
Comment
Food Trucks of Kansas City
Enjoy Some of the Best Food Kansas City Has To Offer on the Go!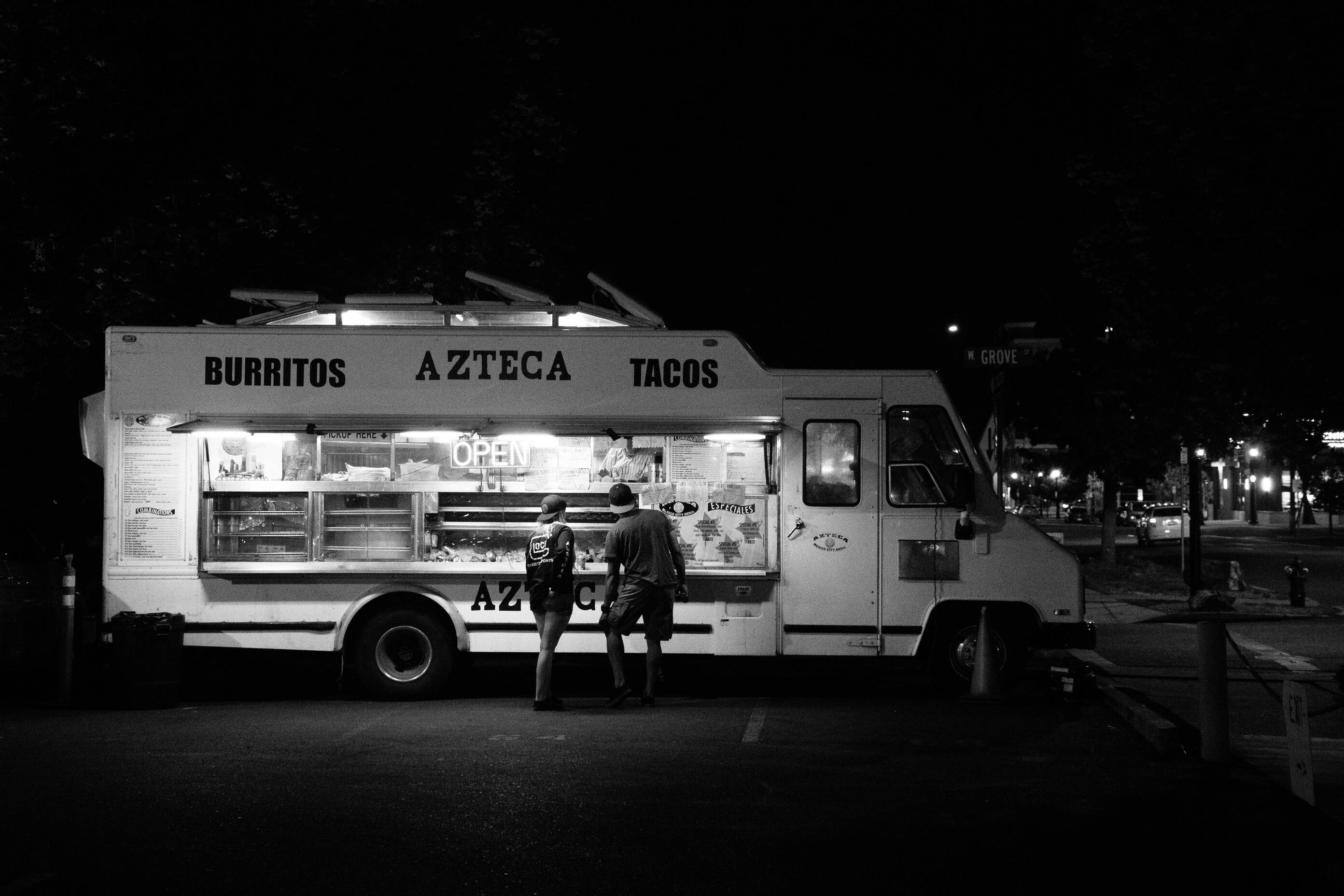 The history of the food truck industry, with some imagination, goes back to the presence of chuckwagons feeding cowboys on the western trail. Throughout the years, they have grown and been known by a number of different names like "lunch truck", and "roach coach", and were perfect solutions to purchasing a simple lunch at an affordable price at many construction sites, or blue-collar areas.
In recent years, food trucks have taken on a grander appeal and stepped up their trendy facet tenfold. With gourmet food offerings and unique menus, they can appear everywhere, and are even showcased at some weddings as a grand finale or a highlight.
The Kansas City area is lucky enough to have a plethora of fantastic food trucks available to all. Many towns have regular Food Truck Nights where a variety of trucks gather for a one-stop eating extravaganza. Social media plays a huge role in advertising where a favorite food truck will be on any given day.
Below is a sampling of just a few of the many food trucks that our area has that provide some great eating. Do any of them sound enticing? Click on their link to see where they will be next. Do you have a favorite not listed? Be sure to comment to let us know!
"Quality meats and sides, covered with our secret recipe rubs then slow-smoked over hardwoods to melt-in-your-mouth perfection"
"451 Pizza is the newest concept in mobile Wood-Fired Pizza. Not Neapolitan, not exactly NY Style. Just Wood-Fired Pizza done right with fresh ingredients."
Gourmet Smashburgers, tots, and fries
"Championship winning BBQ and made from scratch sides."
"Serving Cajun/Creole/Soul Food recipes handed down by my MaDear, MaMaw, Mother, and Father. When you eat at Duke's Place, welcome to my family dinner table"
Funnel Cakes, Deep Fried Snickers, Twinkies, and Oreos. Order Cotton Candy & Popcorn
"We have made a menu full of those craveable foods, all available on wheels to your door. It's not rocket science, we simply give people what they love to eat".
"Chef-driven specialty hotdogs and sandwiches. Years of hard-work, dreaming, and tasting comes together to offer thoughtful, joyful, and outrageously tasty street food to KCMO"
Burgers, wraps, macaroni and cheese, and more!
"Serving Old Fashioned Homemade Ice Cream & Hot Fresh Mini Apple Cider Donuts, Fresh Squeezed Lemonades, Shakes, Malts & More!"
Prepare to be transported to a tropical isle with one spoonful of this light and refreshing dessert! Try classic pineapple or another fantastic fruity flavor.
"Gourmet grilled sandwiches, mac-n-cheese, delicious loaded nachos, and more."
"All of our ice cream and waffle cones are homemade, fresh, and delicious. You'll find classics like vanilla bean and chocolate fudge, and flavors we rotate in and out!"
"Serving authentic Italian crepes, soda, coffee, and cookies. Not a floppy pancake on a plate; our crepes stand on their own!"
"The menu provides that hometown comfort of KC BBQ while bringing in Korean flavors that take it to the next level."
"Taco Ta-Go brings authentic Mexican food to the KC Metro area. Every taco on the menu is wrapped in a warm hand-made flour tortilla. We are not your typical street taco food truck. We bring homestyle Mexican recipes more common in a Mexican home."
"Get twisted with our gourmet loaded fryz. This KC original is sure to keep you coming back for more."
Tasty, authentic Thai food