Common Questions Asked By Buyers
Posted by Ask Cathy Marketing Group on Wednesday, May 25, 2022 at 1:00 PM
By Ask Cathy Marketing Group / May 25, 2022
Comment
Questions To Ask Before Buying a Home and Questions for Your Realtor ®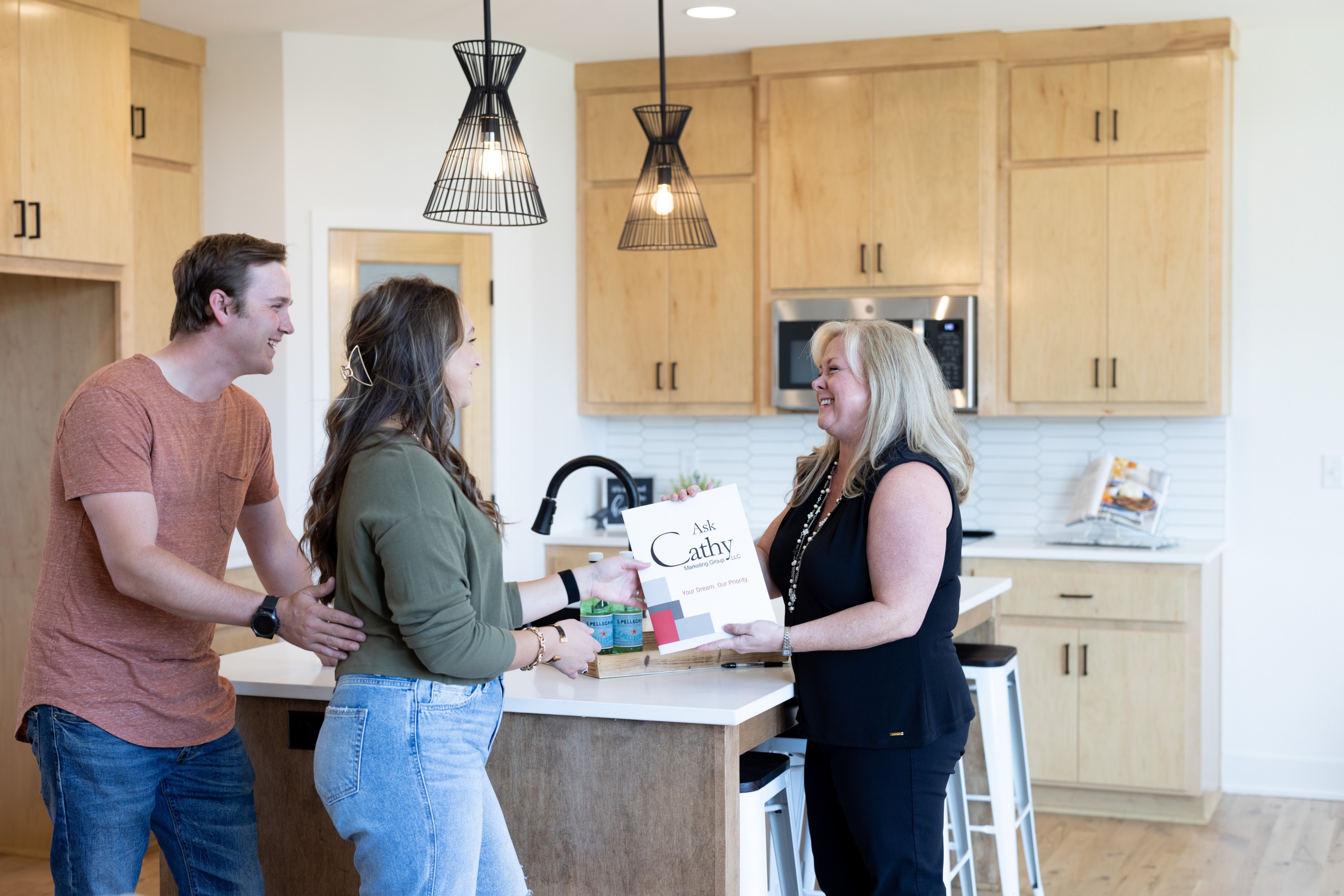 If you're thinking about buying a home, you've probably got a lot of questions related to your home search. We're going to dig into 5 of the most common questions homebuyers have, and answer those questions so that you can move forward with your search for a new home with confidence.
What's My Housing Budget / How Much House Can I Afford?
It's imperative that you establish early on in your home search what your budget is. A good rule of thumb when considering mortgages is not to pay more than 25% of your monthly take-home pay. Doing so can put you in an extremely difficult financial position. If you're curious about what your budget should look like, you can use our mortgage calculator to find out what houses you can afford, and account for every factor in the home buying process.
What Are The Neighborhood & School Systems Like?
One of the biggest reasons people start looking for a home is to accommodate a growing family, making it only natural that homebuyers are concerned about what the neighborhood and school systems are like in any area where they are looking at homes. Having a local Realtor ® can help tremendously with this aspect of home buying. Our Realtors ® know the local market inside and out and can help you find the neighborhood/school system that is perfect for you and your family.
What Are Similar Homes Selling For?
This is another one where having a Realtor ® can be extremely beneficial. A Realtor ® will be able to access the MLS and search through any similar properties and view all of the relevant information and find out exactly what similar homes are selling for. This empowers you as the buyer during negotiations by having a clear understanding of what the price point should be for any home you are looking at.
Are There Any Issues With The Home?
A crucial step during the home buying process once you've found a house that you really like, is to find out if there is anything wrong with the house that needs to be addressed. Having a home inspection is an important step that can save you money down the line if there are any problems with the home. We have a list of recommended vendors on our website, including recommended home inspectors who will help you determine if a home is the right fit for you.
Do I Need A Realtor ® When Buying A Home
A common question home buyers have is whether or not they need a Realtor ®. When buying a home, it's important to have someone representing you as a buyer during negotiations. A buyer's agent will have your best interests in mind, and will provide you with knowledge of the local market, the sales prices of comparable properties, information about local neighborhoods, and more. A Realtor ® is also different from a real estate agent. A Realtor ® is a member of the National Assocation of Realtors ®, and adheres to a Code of Ethics that separates them from someone with a real estate license.
Contact A Realtor ® From the Ask Cathy Marketing Group When Buying A Home
If you are looking to buy a home, contact a member of our team today by filling the form out below to begin the home buying process. Our Realtors ® work with you to understand your goals when buying a home, and work tirelessly to achieve those goals.