Common Fears of Home Buying and Selling!
Posted by Ask Cathy Marketing Group on Friday, October 20, 2023 at 1:00 PM
By Ask Cathy Marketing Group / October 20, 2023
Comment
Real Estate Fears and What to Do About Them
The Importance of Working With a Real Estate Professional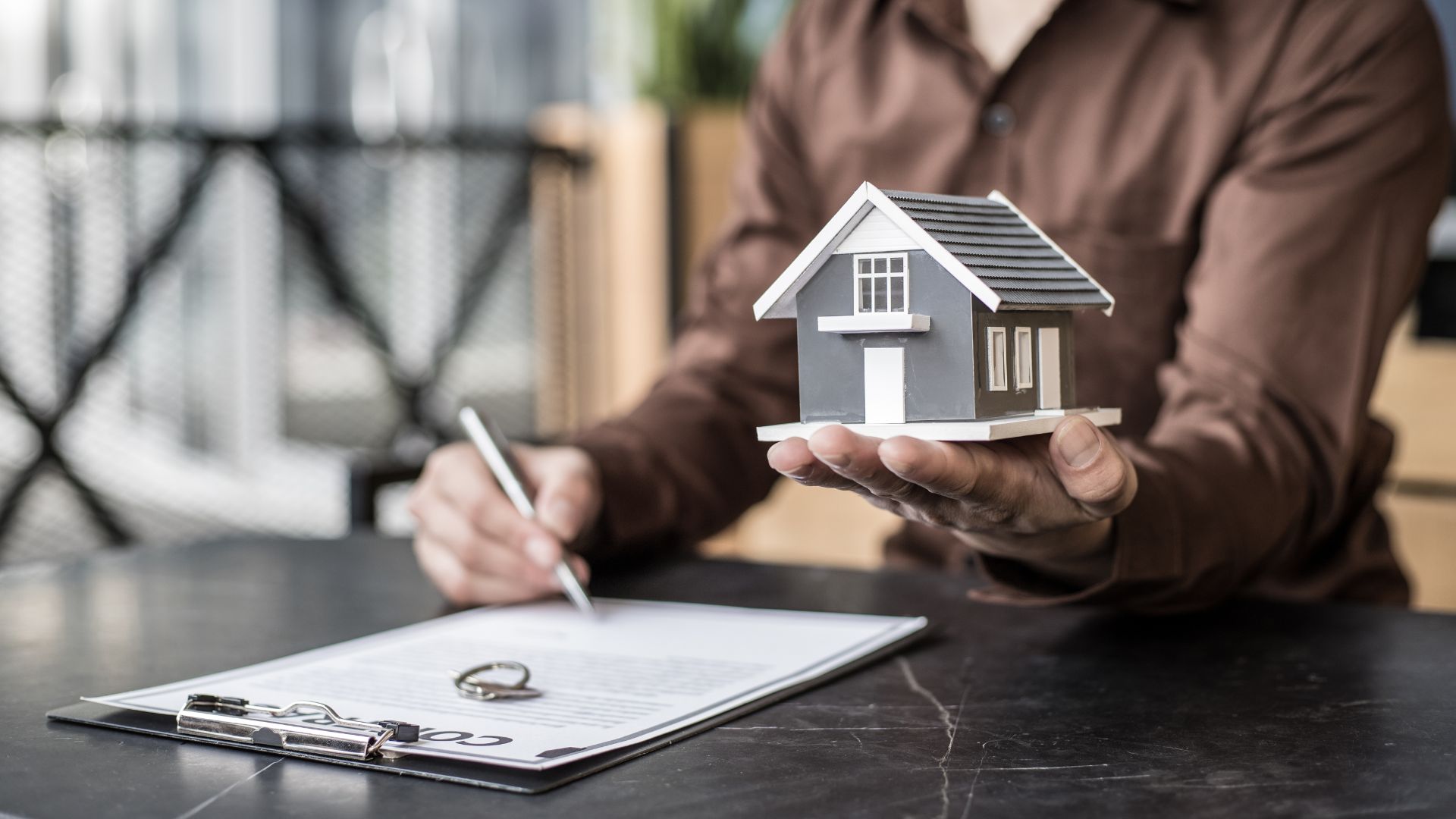 The reality of buying or selling a home can certainly be scary, especially when you haven't gone through it before. But even for the most experienced homeowners, there is usually a level of uncomfortableness that creeps in whenever you begin to think about moving.
The good news is that this is a completely natural reaction, for the most part. This is a big step, and it is bound to bring some apprehension when it comes to initiating, implementing, and following through. The bad news is that with uncomfortableness comes uncertainty, and without the proper guidance, your feelings of unrest could hinder and perhaps even derail your moving goals.
Different Situations/Similar Struggles
The reasons to move are many. For some, moving is due to an unforeseen circumstance, while for others moving is a choice. You may need to move due to a job change, job loss, family changes, or a new opportunity. You may want to move for additional bedrooms, a better school district, a larger backyard, a shorter commute, or a better neighborhood. Emotions also run the gamut when it comes to the thought of moving - excitement, nervousness, anxiety, and yes, even fear.
Whatever the reason, the decision to move has been made. When this reality settles in, it might be accompanied shortly by a barrage of internal questions.
For the future homebuyer, those questions could look a little like this:
What will my new home be like?
What will the neighborhood look like?
Will I be able to find a home that I love in my price range?
What if the mortgage rates go up?
What if there are surprises in my credit report?
Are there any hidden costs when buying a home?
And there are plenty more where those came from!
For home sellers, the thought of selling the home you lived in for however long, brings up its own unique worries and uncertainties. Again, moving may be a choice, or it might be due to no decision of your own. With home sellers, their fear and worry might be twofold, as they could be both selling their current home and buying a new one. For them, there are all the above-mentioned fears, as well as some additional ones.
Their internal monologue may sound like this:
What do I do first, sell my current home, or find the home I want to buy?
What if I find a new home I love, and my current home hasn't sold? What then?
What if I lose the home I love while waiting for my current home to sell?
What if a problem I wasn't expecting comes up with my current home during inspections?
What if I don't get the price I want for the home I am selling?
Again these are just a few of the fears that home sellers can feel when thinking of selling their home or preparing their home to sell.
Do any of the fears mentioned sound or feel familiar? If you've ever purchased or sold a home, at least one or two of them likely sound familiar. In each situation, it is only natural to be concerned about a number of things, and you can either let the worry take hold and control the situation, or you can start to look for answers, support, and some resolutions.
Experience When It Counts The Most
So who do you turn to for help and reassurance? The logical reaction may be to immediately head to the internet, or look for guidance from a friend or family member who has been through a similar situation. It is definitely easy to fall into the rabbit hole of searching the internet, but how do you know what sources to trust? Deciding who to use to guide you through one of the largest financial decisions of your life is not an easy decision. The importance of working with a trusted professional is paramount. This is where the need for an experienced Realtor Ⓡ comes into play. Under the guidance and direction of your experienced Realtor Ⓡ, you can find answers to many of those questions, or at least alleviate some of your worries. It is imperative to work with someone who has sold more than a handful of homes, and who has been through many different real estate transactions, so that they can anticipate everything you are going through, and offer not only words of comfort, but actual experience to back their answers up. Anyone can give you reassurance when it comes to an impending worry, but when it is backed up with years of practical experience, it makes you feel a whole lot better, and certainly more reassured.
For every individual and each transaction, the answers and consolation you will receive for each of your questions will be dependent on your circumstances surrounding the move, but certainly working with a Realtor Ⓡ that you trust, and that has a fantastic transaction track record is key.
This Realtor Ⓡ or team should also:
Have familiarity in neighborhoods and school districts, and any location you will be looking in.
Have experience in competitive negotiations and know exactly how to handle different market conditions, and how to best use your strengths as a buyer to get the home you are searching for.
Knowledge of the way the market works, where it has been, and where it could be heading, in order to help you with expert negotiations and purchasing the best home for you, or selling your home to the best buyer possible.
Know exactly how to vet and filter potential buyers of your home, so that you are presented with only the best buyers for your home.
Have a variety of marketing tactics under their sleeve, in order to market your home effectively, leading you to the highest amount for your home. Better yet, have a dedicated marketing team, doing their utmost for your home.
Have the ability to represent you in repair and concession negotiations, on either the buying or the selling side.
Experience and Resources on Your Side
A well-respected and professional Realtor Ⓡ will also have a lot of great people in their corner. In their years of experience, they will have created relationships with a number of professionals who assist in their business. This, in turn, will only be a benefit to you as well. Their resources will be your resources should you choose to work with them.
Lenders - They will have a few trusted local lenders who will go the extra mile for you in finding a great rate and comfortable terms, as well as have a great reputation for closing a loan on time. These are lenders that will return your calls promptly, and not just some voice from another state or a nameless, faceless internet presence.
Home Inspectors - They will have worked with a number of area home inspection companies, and know the ones that do their due diligence on thoroughly inspecting a home, and who won't overlook any issues just to get the home to close.
Repair People - They will also have good tradespeople who can help with repairs needed as a result of a home inspection.
Estate Sale Professionals and Household Movers - Reliable mover recommendations for handling your worldly goods in transit. For the items you are looking to disperse or dispose of, this is where their estate sale contacts come in, should you choose this direction.
Cleaning Professionals - They will also know of cleaning professionals who can help with cleaning after a move-out, or before a move-in.
An Informed Decision
Who you choose to represent you in buying, selling, or buying and selling a home at the same time, is absolutely your personal choice. Being in the business for well over 20 years (and more than 100 years combined experience!) We've seen our fair share of the aftermath of what happens when you work with an agent with less experience or less market knowledge. We would never wish that on you in a million years. Where you are going to live is such an important decision. There is truth to the saying that home is where the heart is. Your home is your "home base", your safe place, where you go for refuge, respite, and relaxation. It is the center where you build your life. Your job and salary fund the home, and it is where your family, four-legged besties, and all of your earthly possessions reside. Simply put, it is important. Not only that, this is a HUGE financial commitment, most likely the largest one you will ever make in your life, and one you have undoubtedly saved for and dreamed about. Chances are you don't go buying or selling a home every day, so you want to get it right.
The thing is, the Ask Cathy team, DOES help our clients buy and sell homes, every single day. We do hundreds of home closings each and every year! But don't take just our word for it. Look to our clients. We have amassed well over 850 5-star reviews on Google, Facebook, etc, so we definitely have the experience, the fortitude, and the know-how to get it right, for you. If you are thinking of buying or selling a home in the near future, contact us today by calling us at (816) 268-4033, or by filling out the contact form below!