Clutterbusters: Living Rooms
Posted by Ask Cathy Marketing Group on Friday, November 4, 2022 at 1:00 PM
By Ask Cathy Marketing Group / November 4, 2022
Comment
How To Keep Your Living Room Organized
Tips on Living Room Organization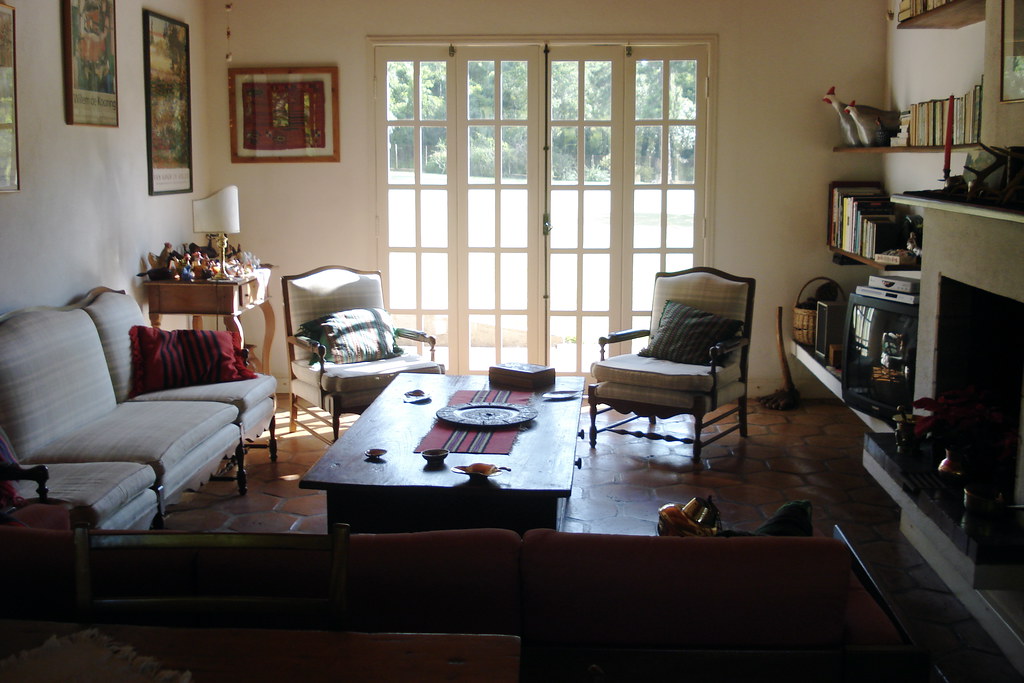 Hello Clutterbusters! We are glad you are here for another installment of taking control of what is out of control in your home! This time, we are conquering your living room, before it conquers you!
Your living room has a name that is quite appropriate. In most homes, it is where a lot of "living" takes place - Netflix watching, book reading, homework, work-that-should-have-stayed-at work-work, napping, and maybe even mealtimes. In short, it is a room that plays host to a lot of different functions. So it only makes sense that it is a room that tends to get a bit cluttered… continually.
So how do you combat the unending stream of stuff strewn here and there? Though it may seem impossible to stop the steady influx of clutter - take heart, help is here!
Functionality
Start with functionality. What functions actually take place in your living room? What activities should stay and which ones are better served elsewhere? Does anything need a separate zone within the room? Once you determine what actually goes on in your living room will help determine what your space needs should be for all the different activities that take place there. Creating different zones within the space can be crucial to the start of organizing your space, and don't let your current square footage deter you. You don't necessarily need a big room to have zones for different functions.
Furniture
The furniture you have in your living room gives the space its identity and serves as an anchor to the different functioning zones you will create. The layout of your furniture determines the functionality within your space. With that said, it is important that your furniture helps and not hinders you in this process.
So ask yourself, is your current furniture working for you, or is there another piece located in another part of your home that could work better? Most people fall into this trap of only using certain pieces of furniture in certain rooms, because that is how it has always been. Sometimes, your tried and true pieces in other areas of your house (or stored in your garage or basement), can work wonders when given new purposes in a different room.
The same goes for the layout of your living room furniture. Just because your couch has always been where it currently is, doesn't mean it has to stay there. If there is a better spot for it, don't be afraid to change it! Determining the best layout for your room is important as it helps everything function as it should. Your furniture can determine different zones around the living room. A reading nook with a chair and a bookcase, a small table to create an office/homework area, - different zones can be designated by creative use of furniture. Be careful though, not to add to your clutter by having too many pieces of furniture.
Accessories
Since the room has many uses, culling a room's contents is of utmost importance. Take away all the items that don't belong in your living room, and place them where they do belong (or better yet, and if applicable, give them to the person to whom they do belong and have THEM put the item away.)
One of the best ways to determine if you have too many accessories, is to take each and every one of them out of the room. Give all your surfaces a good cleaning, and then, only put back items that have a true function, in that room plus a few additional items. Before putting something back in the room - make sure you still really love it and that the sight of it makes you happy. If it doesn't, it has got to go.
Pillows. Perhaps we've all been guilty of having one, or seven, too many pillows on the couch. There is literally a pillow made for every holiday, that practically jump in your cart in the home accessory store. But to be real, pillows spend more time on the floor when you are using your couch than they do sitting in their proper place. So it is ok to have some pillows, but maybe not as many as you think you should.
Storage
Once you've determined the accessories that will remain, you will need to have storage in which to keep all the items that made "the cut". There are two types of storage: open and closed. Open is where your items needing to be stored are on display, adding warmth and style to your home. (Like a nice basket with a comfy blanket or two.) Closed, where you store the items that are necessary to the space, but not quite so eye-catching.(Like office supplies or kids' toys) A mix of both types of storage is a good idea in any room, but especially in one that serves multiple purposes. Using furniture that itself has multiple functions (an open bookcase, with closed storage at the bottom for instance) is also a good way to meet the storage needs of your living room, without taking up more room for additional furniture pieces.
Do More Living
We all have this idea in our heads about the way we think our living room should look. Our vision could be something we have seen in a magazine or on HGTV, but truth be told, those picturesque perfect rooms don't have people milling about bringing in all their junk and literally leaving it everywhere. They don't have a dog hogging the couch, or a trail of shoes leading from the door to the kitchen. It is perfectly ok to strive for that kind of perfection, but on the other hand, don't be too hard on yourself. The purpose of decluttering is to make things easier and to make your room visually "lighter", as well as reduce the number of objects you have to deal with on a daily basis. Coming into a cluttered room has negative effects on your mood and just makes you feel overwhelmed in some cases.
Moving forward and getting rid of items that are no longer of use, or have little function is an opportunity to have less to clean and maintain, which in turn will give you more precious time to do your actual "living" that should be taking place.