Clutterbusters: Laundry Room!
Posted by Ask Cathy Marketing Group on Monday, August 21, 2023 at 1:00 PM
By Ask Cathy Marketing Group / August 21, 2023
Comment
Tips on Organizing Your Laundry Room!
Functions of the Laundry Room, Beautifying Your Laundry Room, and More!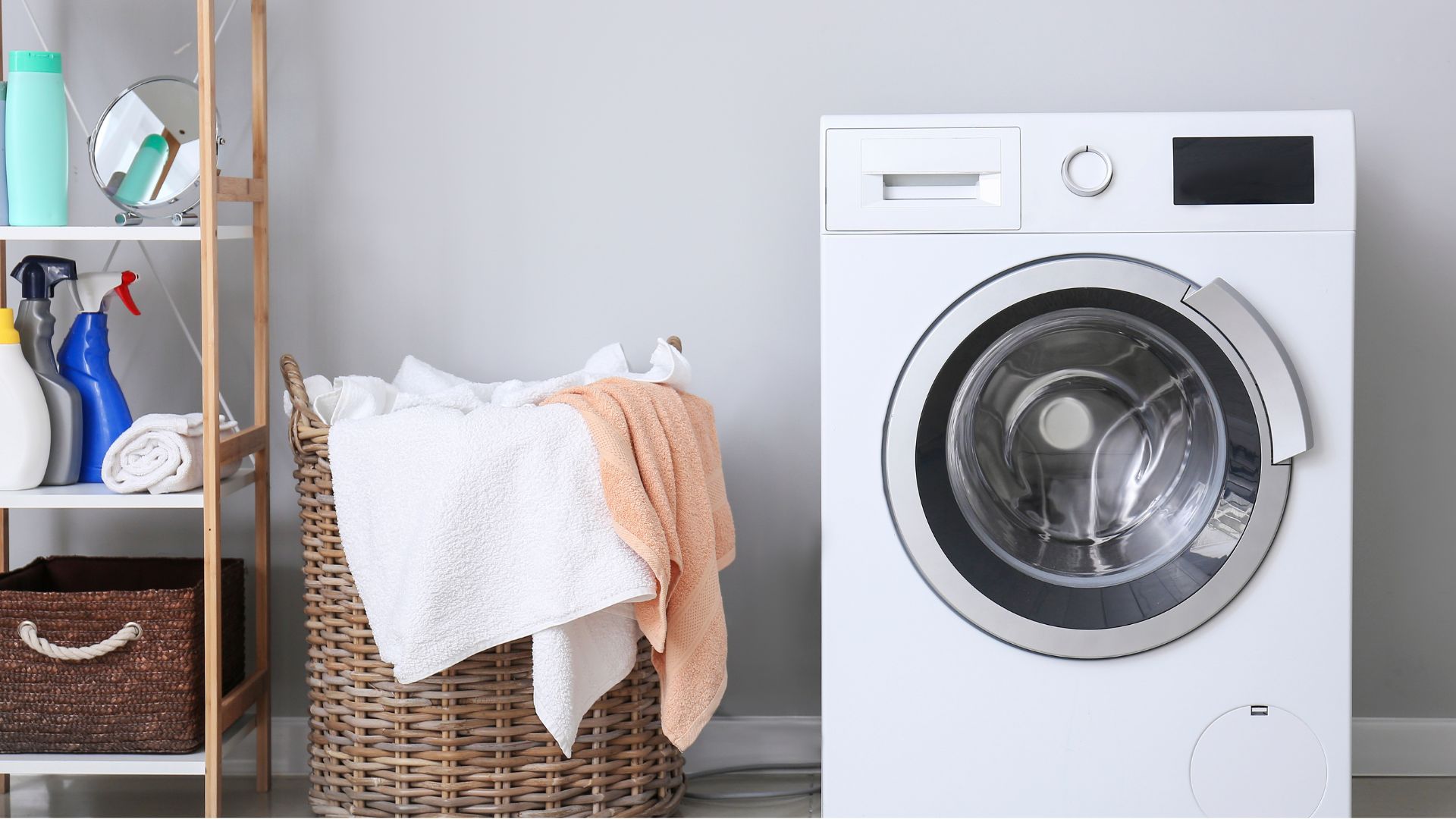 Hello, Clutterbusters! Welcome to another installment of your favorite repurposing and reimagining organization blog! We've covered a lot of different areas of the home in our previous blogs, and today - we are tackling no doubt one of the busiest hubs of your home - the laundry room!
Location, Location, Location!
Depending on its location, your laundry room may or may not get a lot of " public" attention, or it could be tucked away in one of the "family spaces" away from where guests to your home would normally be. From our experience of seeing many, many different homes, laundry rooms can be located in different areas, and depending on the floor plan, it could actually NOT be a room on its own at all. Some laundry rooms are located in a closet, hallway, basement, or garage. If it is in a very public area - say, in between your garage and your kitchen, not only does it need to be functional, it needs to be ready for visitors to walk through at any time. No matter where your laundry is located, it is definitely a well-used room in your house, and it also could be used every day, several times a day depending. This means decluttering yours and using it to the best of its ability, is of the utmost importance.
Conjunction Junction, What's Your Function?
One common denominator however with ALL laundry rooms is that it has to serve several functions. Determining those functions dictates what you use your particular laundry room for and will best help in making a plan for maximum efficiency and use.
Some of those functions are as follows:
Washing and drying laundry

Air Drying/hanging of laundry

Sorting/Folding

Clean and dirty laundry at the same time

Storage of cleaning products, linens, and miscellaneous

Drop zone for both dirty laundry and other items that miraculously find their way there.
Are there other functions that your laundry room serves or that you need it to handle? Does it serve a double duty? Is it a craft space, a mudroom, a bathroom, or a pantry? What else?
Hello Needs? Meet Laundry Room
Now that you have determined the functions of your laundry room, now it is time to give it a good look and determine the needs. If you currently have a solution solving that need, think about if it needs improvement or a better system. Some popular laundry room needs are as follows:
The need for storage

The need for efficiency

The need for cleanliness

The need for organization
That's a lot of need for what most likely is a fairly small space. For most of us, sadly, a laundry room doesn't cover a big piece of real estate in our house floor plan. (In this blog writer's opinion, this is a HUGE oversight by builders. A laundry room is a room that is essential to daily living, sometimes several times a day, so shouldn't it have more space? I digress!). So back to the matter at hand. Short of doing a complete laundry room renovation, and finding space out of nothing, the key to dealing with this lack of square footage problem, is to make the most of the space you have and use every inch of space to its full capacity. Essentially, doing what we set out to do, making space out of nothing!
A Fresh (and Clean) Perspective!
Sometimes to truly get to the root of our laundry problem, we need to look at things differently. No doubt, when you moved into your home, it had cabinets and some storage already built in. This is from either the previous owner or the home's builder installing what they think the laundry room should have. Maybe it is fantastic storage, and does everything you need it to do, and that is terrific! Your job of decluttering just became a lot less intimidating. More often than not, however, you just roll with the existing storage because it came with the house, or looks, at first glance, sufficient for your needs. Ask yourself, does it, really? Consider what pieces would help you organize your items more efficiently, and what items currently there that hinder the process. Think about using both the horizontal and vertical space.
Could high-up open shelving with great storage baskets give you more space than a traditional cupboard? Could raising your washer and dryer, either on drawers or a homemade platform, give you room for hampers and laundry baskets? Could a tabletop that folds down over the washer and dryer themselves give you the folding space you need? This is your permission to think outside the box.
Wash, Rinse, and Repeat!
The good news is that with your laundry room being a smaller space, its actual decluttering shouldn't take too long. The steps are simple and straightforward:
Remove everything you can from the laundry room, (with the exception of the washer and dryer). This is a GREAT time to give it a really good cleaning, including finding that stray sock that disappeared behind the dryer.
Look at what you have taken out of the laundry room, what belongs there? What doesn't? Return ONLY the items that belong in the laundry room that currently have a function, and return other items to their correct space. One thing to note however is that just because it has always been the laundry room, doesn't mean that that is where it needs to stay. Is there a better use for the item? Would it be better or more functional elsewhere?
Discard any items that are broken, stained, ripped, and in less than usable condition. Donate things that are still usable, but not useful to you. Get them out of your home, and on their way to someone else who can use them.
Not All Beast, But Beauty Too
A laundry room does not have to be only utilitarian, it can be beautiful too. Some pretty wallpaper or some great art can go a long way in making the mundane task of doing laundry more delightful. Infuse your laundry room with some personality with items that make you happy. For instance, your blog writer has a small plaque sitting on a shelf next to my washer, it was a gift from a dear friend who lives across the country. Every time I see it, I think of that friend, our friendship, and smile. Being surrounded by things you love, even in the unlikeliest of places makes anything you do more enjoyable.