Christmas Tree Farms in Kansas City!
Posted by Ask Cathy Marketing Group on Monday, November 28, 2022 at 1:00 PM
By Ask Cathy Marketing Group / November 28, 2022
Comment
Where to Find Great Christmas Trees in Kansas City!
Local Kansas City Christmas Tree Farms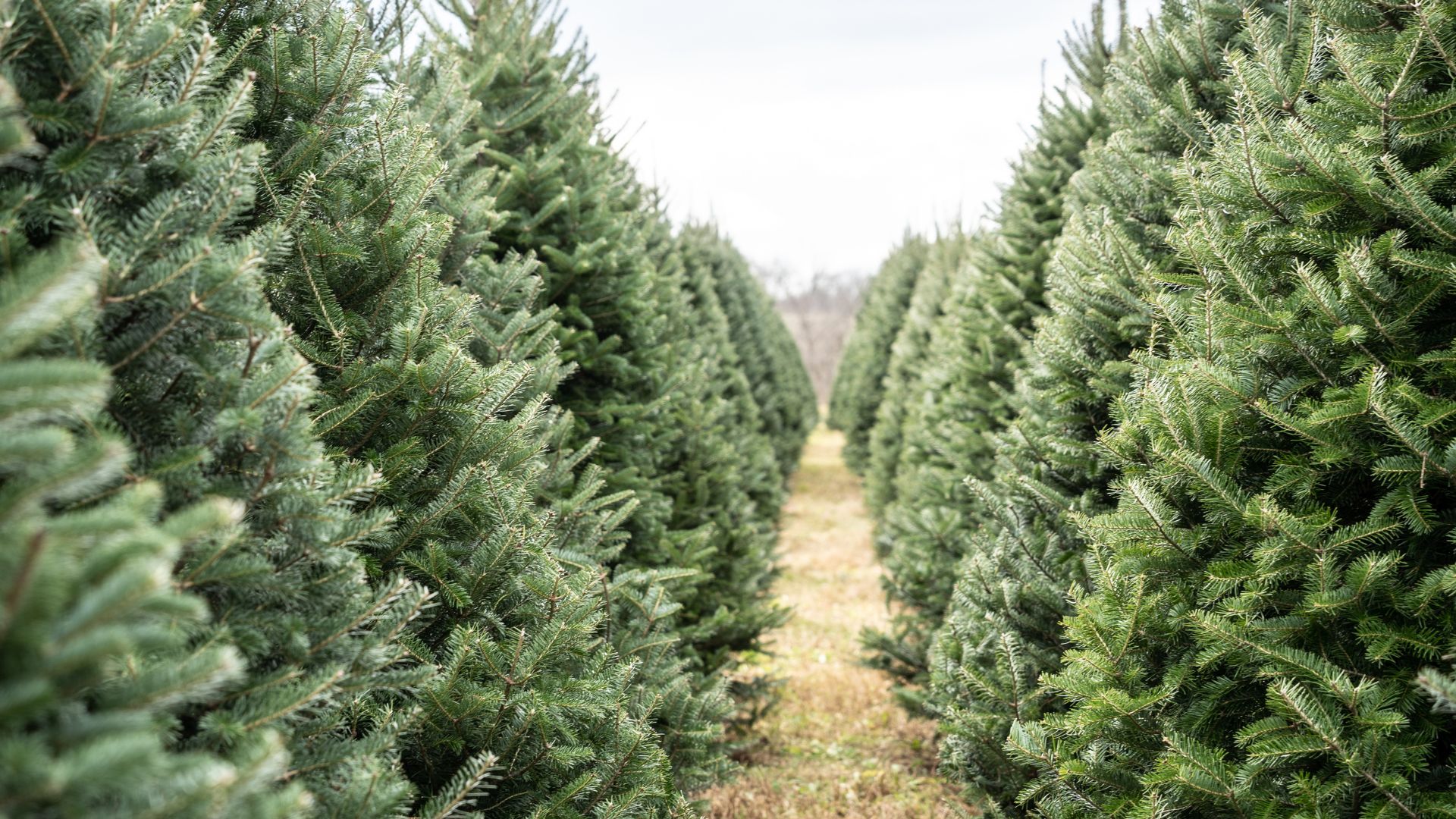 Cutting fresh Christmas trees has been a holiday tradition since German settlers brought the tradition over to the United States in the 1700s. The tradition has come a long way since then, at the very beginning it was looked at by some as a pagan ritual, and actually outlawed in some cases. Thankfully now, the Christmas tree is a wonderful symbol that emulates the beauty and festivity of the Christmas season. Nothing beats the fresh Christmas tree smell when you walk into a room with a freshly cut tree. The act of cutting down a Christmas tree is also a wonderful experience for young and old alike and can instill new traditions for generations to come. Choosing just the right tree for most people marks the commencement of the Christmas season.
Tips on Choosing the Perfect Tree
Measure BEFORE you go. Know exactly what width and height of a tree will fit in your perfect Christmas tree spot before you head out to cut one down. This will prevent a lot of wrestling and damage to your home's doorways, and the tree itself, only to ultimately find it is too tall, and is scraping the ceiling.
Choose a fresh tree. Look for a rich green color throughout the entire tree, and that it doesn't have any discoloration. Reach inside a tree close to the trunk and pull on the needles. A fresh tree's needles will stay intact and not fall off.
Tips for Caring For Your Fresh Christmas Tree
The Fresh Cut- You will need to place your tree in water within 6 hours after cutting down your tree before you will have to make a new "fresh cut". If you cannot put your tree up in its place for longer than that, put it in a bucket of water, and in a cool place for the time being. If you are purchasing a tree that has already been cut down, be sure to cut half an inch to one inch straight across off the bottom of the tree, so that the tree itself will be able to absorb the water. Most places where you purchase your tree will make the "fresh cut" for you.
Plenty of Water - Place your tree in a container or tree stand that will allow 3 inches or so of water to be in the base at all times. Keep your tree in fresh water regularly. Check at least twice a day to make sure your tree is getting enough water. A tree can drink up to one gallon of water each day! You cannot overwater a Christmas tree.
Tree Placement - Try to place your tree in a cool spot to lengthen its life. Having your tree near a heat vent or heat source will cause your tree to become dry and brittle. If it must sit near a heat vent, be sure to angle the vent away from your tree as much as possible. Keep your tree away from too much sun as well.
Tree Additives - Despite what the latest hype on the internet is, the best thing for your Christmas tree is to NOT add anything additional to the water. Just cool fresh water is the best way to keep your tree as fresh for as long as possible. Adding "extras" like aspirin or 7-up may actually shorten the life of your tree.
Here are some great Christmas Tree Farms close by to the Kansas City area for you to select just the "perfect" Christmas tree!
2825 South 63rd Street, Kansas City, Kansas 66016
24818 NE 148th Street, Excelsior Springs, Missouri 64024
Fun Fact! This farm was featured in the Lifetime movie "My Sweet Holiday".
23400 Hwy 92, Platte City, Missouri 64079
24250 W. 83rd Street, Lenexa, KS, United States, Kansas
27102 Herring Rd Greenwood Mo 64034
20606 South State Route 7, Pleasant Hill, Missouri 64080
19401 Fightmaster, Trimble, MO
14820 Parallel Road, Basehor, Kansas 66007