Christmas Lights - Kansas City And Beyond!
Posted by Ask Cathy Marketing Group on Friday, December 9, 2022 at 1:00 PM
By Ask Cathy Marketing Group / December 9, 2022
Comment
Christmas Lights In And Around the Kansas City Area!
Light Displays That Bring Tons of Holiday Spirit!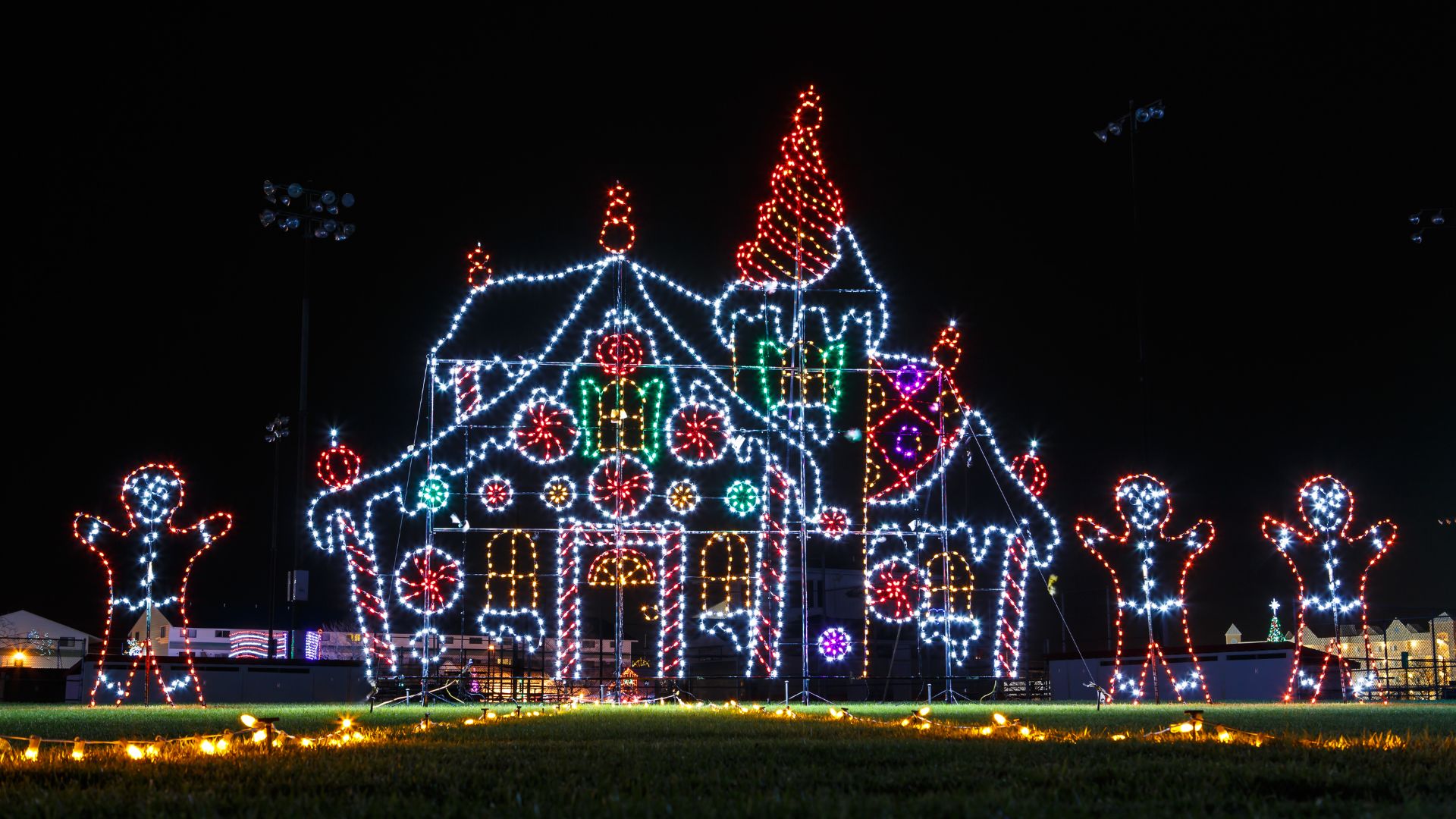 We had a great response to our blog last year about all the amazing Christmas light displays to see around Lee's Summit, Blue Springs, and Independence, so we thought we would extend the boundaries for this holiday season to give you the inside (or rather outside) scoop on the coolest light displays in the Kansas City area and a bit beyond! So bundle up the family and get in the car for a Holiday lights field trip! If you missed last year's blog you will find it here. For the surrounding Kansas City area read on!
Union Station Indoor Light Display
Union Station: 30 W Pershing Rd. Kansas City, MO
Cost: Tickets to the displays start at $7
Holiday Reflections Walk Through Village is a sight that should not be missed. Union Station is impressive on a regular basis, but when you add dozens of decorated Christmas trees and lights, it becomes almost magical! There is even a Mini Express Train for your wee ones under 48" to ride on!
Mayor's Christmas Tree
The Mayor's Christmas Tree at Crown Center stands nearly 100ft tall and is surrounded by other decorated trees smack dab in the middle of downtown. Watch the ice skaters at Crown Center and take in the soaring tree!
Winter Magic Cliff Drive, Kansas City, MO
Holiday Light and Magic, Bonner Springs, KS
Event Fundraising for: UG Parks Foundation, Children's Mercy Kansas City
Festival of Lights: Powell Gardens
Powell Gardens: 1609 N.W. U.S. Highway 50 | Kingsville, MO 64061
"This year, featured new media artist, Kevin Heckart, transforms two sites with interactive light displays, and a new festival feature, the Light Labyrinth, promises an adventure for all ages!"
Over 5 million lights adorn Worlds of Fun Amusement Park at this time of year. Each night there is a tree lighting ceremony, special holiday performances, and even a snowfall! Tons of family special holiday activities on top of what Worlds of Fun has to offer! (admission cost)
Lane of Lights - Excelsior Springs
East Valley Park, Lover's Lane, Excelsior Springs, MO
This is fun drive-through Christmas Lights display that's open through New Year's Eve. Volunteers collect donations for different charities each not, but a donation is not required to enjoy the lights. (They recommend $5 per card)
426 S. Thompson Ave.
Excelsior Springs, MO 64024
A special lighted tour starts in the center of downtown in Excelsior Springs and includes a swing through to see the famous "Lane of Lights" too!
Holiday Lights on Farmstead Lane
13800 Switzer, Overland Park, KS 66221
This year is the 10th anniversary of this wonderful light show! 90.5 Rose FM provides the soundtrack as you hear holiday favorites and movie music as a light show plays from the farmstead. "Bring some cocoa, cookies, and blankets as you view the lights and hear the music from the warmth of your car in the Farmstead's parking lot. The display is at the main entrance of the Farmstead."
16617 Indian Creek Parkway, Olathe, Kansas 66062
THIS IS THE LAST YEAR FOR THIS WONDERFUL HOLIDAY DISPLAY!
Hundreds of blowups and holiday lights fill this residential home, with donations going to Leukemia and Lymphoma Society.
Country Club Plaza: 4706 Broadway Blvd, Kansas City, MO 64112
The holiday season is not complete without a glimpse of the lights that adorn the shops at the Country Club Plaza! Lights, shopping, and street musicians all encompass the Plaza this time of year.
Bradshaw St. Light Show
13812 Bradshaw, Overland Park, Kansas 66221
What started with one home, has grown to encompass several homes now. Musical light displays set to music from 99.9 FM
7716 West 98th Terrace Light Display
7716 West 98th Terrace, Overland Park, Kansas 66212
Residential light displays incorporate several homes, and adds more each year. An entire festive area!
Sar-Ko-Par Trails Park: 14907 W 87th St. Pkwy, Lenexa
"Lenexa's Sar-Ko-Par Park offers a dazzling holiday lights display each season with colorful lights & fun displays around the Rose Pond. You can drive somewhat, but walking allows you to check out all displays."