Christmas Light & Ladder Safety
Posted by Ask Cathy Marketing Group on Monday, November 14, 2022 at 1:00 PM
By Ask Cathy Marketing Group / November 14, 2022
Comment
Christmas Light Facts & Safety
Staying Safe & Festive During the Holidays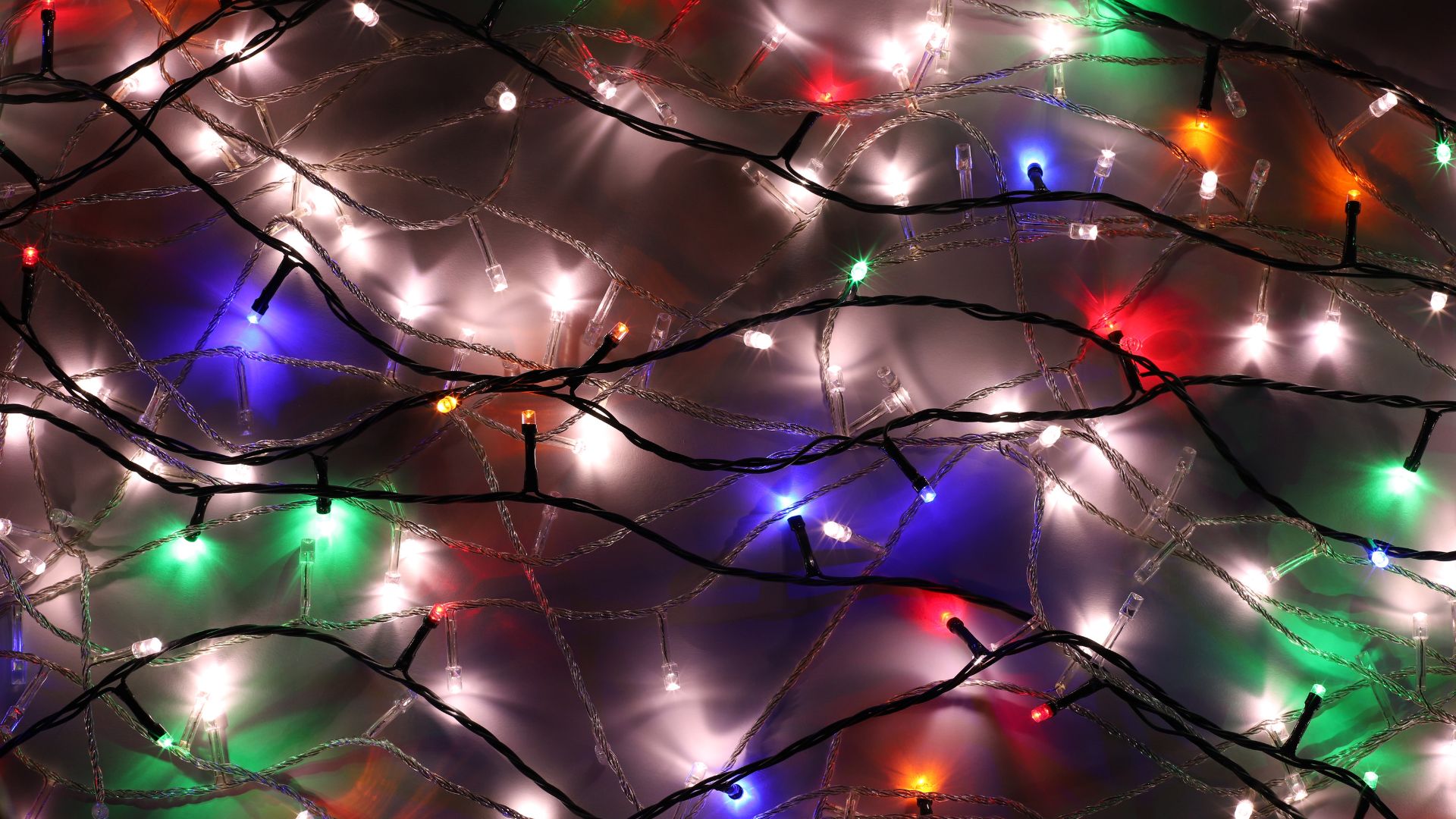 Ah, Christmas Lights! We think you would be hard-pressed to find someone who doesn't enjoy the festive time of year when everything - EVERYWHERE - glitters, glistens, and glows! Christmas lights abound on homes and businesses wherever you look, and it marks the definite arrival of the holiday season.
As much as we appreciate these incandescent symbols of the season, they don't come without some potential trials and tribulations when having to put them up (and also take them down!). To help you embrace safety and remain injury free this holiday season, the Ask Cathy Marketing Group has put together some "good to know" safety tips that could come in handy during this time of year.
If adorning your home on the exterior, be sure to follow basic ladder and light safety guidelines such as the following:
Choose the Right Ladder
Whenever dealing with electricity, it is good practice to use a fiberglass ladder, as opposed to any other material. Fiberglass will not conduct electricity, like metal or waterlogged wood ladders can.
Use the Appropriate Ladder Angle
If the base of your ladder is too close to your home, it could tip over or if it is too far away it could slip out. It might seem like common sense, but when dealing with ladders you can never use too much caution, especially when over 200 people end up in the ER each year due to ladder-related injuries. As a rule of thumb, for every 4 feet of ladder height, the base should be 1 ft from the wall.
Have a Level Base
Make sure that the ground at the base of your ladder is even, and also that it is clutter-free. Be aware of leaves (that can cause the ladder to slip). Use a wide plank on the ground to help reduce any unevenness or dig out the ground surrounding the ladder feet to maintain an even stance.
Proper Rating
Any lights or extension cords that you are using on the exterior of your home should be rated for outdoor use. If you don't have the original packaging, a tag is usually located by the plug that has UL or ETL printed on it, which rates them for outdoor use. Saving electricity is made easy by using an exterior-rated timer for your lights to shut off at a designated time each evening.
Beware of Overloading
Do not plug in more lights that are recommended in succession. The original package should have the maximum number of sets that are safe to string together. Using LED lights allows you to string more lights together than regular lights. Be sure not to overload any plug or extension cord. This can cause a fire or overload your electrical panel. It is a good rule of thumb to test all your lights and cords before climbing up on the ladder. Nothing is more maddening than finding out you need an extra trip up and down the ladder for a defective set of lights.
Use Appropriate Attachments
Use appropriate hooks, holders, or clips sold for Christmas lights to attach lights to your exterior. Never use nails, staples, or tacks which all could pierce the wiring, and cause electrical shorts or shocks. Also using the wrong method of attaching lights can also cause damage to your home or roof.
For Indoor Lighting Options
Use indoor lights only, those rated for exterior burn hotter, and therefore are not appropriate for indoor use. If you have a live tree, make sure to water it every day so that it doesn't become dry and brittle and therefore become a fire hazard. Also, turn off the lights on your tree when you are not present to enjoy it. This not only saves on electricity but also is a good safety practice. All artificial trees should be flame resistant.
Holiday lighting is definitely one of the highlights of the season ahead, and with a little bit of planning ahead and preemptive thinking, adorning your home with lights and other decorations should be worry-free as well. Here's to each of you winning your subdivision holiday lighting contest and we wish all of our Ask Cathy Family a very safe and festive holiday season as well!