Celebrating Earth Day 2023 in Kansas City!
Posted by Ask Cathy Marketing Group on Friday, April 21, 2023 at 1:00 PM
By Ask Cathy Marketing Group / April 21, 2023
Comment
Ways You Can Celebrate Earth Day in Kansas City
Local Events in Our Area!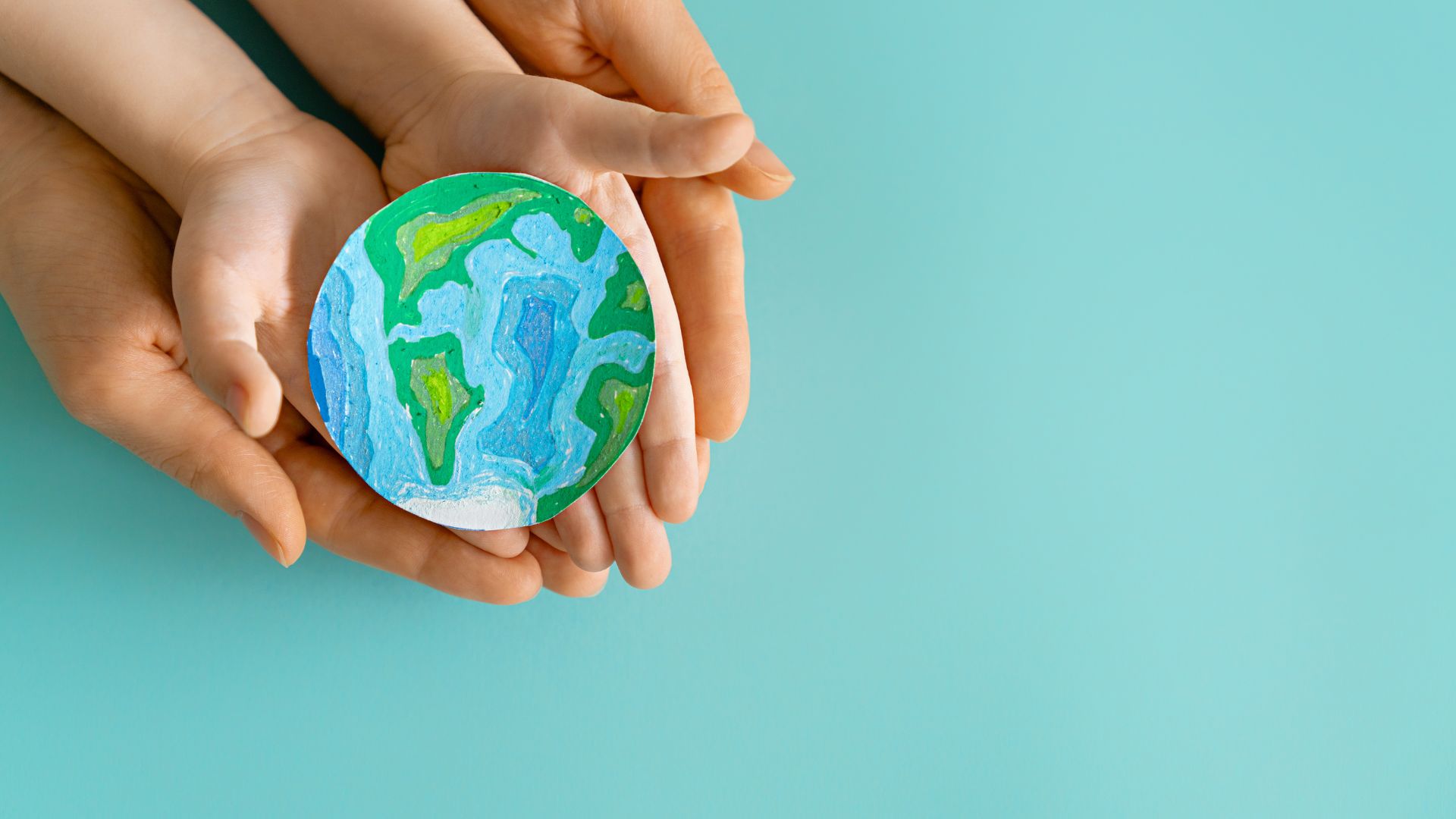 Earth Day is an annual celebration that raises awareness of the importance of protecting the environment and its natural resources for future generations. Now more than ever, there is a big focus on sustainability and conservation. This year's Earth Day theme is "Invest in Our Planet". As stated on earthday.org "This year, we rally behind the theme "Invest In Our Planet", which highlights the importance of dedicating our time, resources, and energy to solving climate change and other environmental issues. Investing in our planet is necessary to protect it and the best way to pave a path towards a prosperous future."
There are many things that anyone can do right at home to honor Earth Day and conserve resources in their own special way.
Cleanup
Organize a neighborhood cleanup of all the common areas and roadsides of your neighborhood, by picking up trash to help beautify the area.
Reduce Energy Consumption
Reduce your energy consumption by installing energy-efficient light bulbs, unplugging electronics when not in use, and using a programmable thermostat to conserve energy. On a bigger scale, you can consider installing solar panels to reduce your dependence on non-renewable energy sources.
Upgrade Appliances
When it comes to replacing any of the appliances in your home, you can choose the newest energy-efficient models that are specially designed to conserve energy and reduce your carbon footprint.
Reduce Waste
Reduce waste by recycling, composting (mentioned below), and using reusable containers and bags instead of disposable ones.
Composting
Start saving your compostable scraps in order to start your own backyard compost bin to recycle organic waste and create nutrient-rich soil for your garden. This is not only great for your own garden, but it saves money and reduces your trash too!
Plant a Garden
Plant native plants in your garden to attract beneficial insects and wildlife, reduce water consumption, and promote a healthy ecosystem.
Reduce Water Consumption
Install low-flow showerheads, fix leaky faucets, and collect rainwater for irrigation to reduce water consumption.
Use Non-Toxic Cleaning Products
Use non-toxic cleaning products to reduce your exposure to harmful chemicals and promote a healthier environment.
Support Sustainable Practices
Purchasing products made from sustainable materials, and supporting companies that prioritize environmental sustainability.
Earth Day Events
There are also many Earth Day events happening around our Kansas City area if you want to observe your Earth Day in the presence of others who are also passionate about the environment. Just a few of the many available are listed below.
Saturday, April 22, 2023, 10:00 AM-2:00 PM
Metropolitan Community College–Longview Campus: 500 SW Longview Rd, Lee's Summit, MO 64081
5 local nurseries will be participating in the event
Go Native: Earth Day Edition
Anita B. Gorman Discovery Center 4750 Troost Ave., Kansas City, Missouri
"Join us on Earth Day for a day of learning about the wide variety of native plants that can suit your landscaping needs. Explore easy ways to start planting native seeds of grasses and flowers. Discover how our native trees can add long-lasting value and beauty to your landscape. Marvel at how Missouri's wildlife benefits from native plants. We will be giving away free native plants and tree seedlings for you to take home and plant. Stick around for a guided landscape tour along with opportunities to ask experts for advice on improving your landscape with native plants. There will be activities for the whole family!"
1105 Hickory St. Kansas City, MO 64101, West Bottoms
10:00 AM - 5:00 PM
Kansas City's First "Waste-less" Block Party and Green Vendor Market in the Heart of the West Bottoms.
This is a gathering of food, beverages ,vendors, artists, makers, vintage resellers, non-profits, holistic wellness practitioners, farmers, and gardeners, all focused on being waste-free and uplifting our environment in an open-to-the-public event where you can "shop, learn, and connect with businesses and others who are passionate about the environment."
Another Program that some Johnson County, Kansas residents may be excited by is the "Contain the Rain" program. Depending on if your city is participating, you may qualify for reimbursement for the installation of sustainable landscape solutions that benefit stormwater. " Installing sustainable landscape solutions, like rain gardens, native trees, or rain barrels, on your property will help "contain the rain" where it falls, which reduces the amount of stormwater going into storm drains. Water from rain and melting snow that enters storm drains will eventually find its way to our streams, rivers, and lakes carrying all the pollutants it picked up along the way.
When you install a qualifying garden, rain barrel, or native tree in your landscape, you are not only helping the environment by reducing stormwater runoff and creating natural habitats for pollinators and other wildlife, but you could also be eligible to receive a refund for up to 50% of the installation and material cost."
There is a list of participating cities on the website, and those cities "encourage individual homeowners and businesses to incorporate stormwater management practices on their property to aid in the improvement of local and regional water quality. At the same time, the cities encourage planting native plants and trees to support the natural ecosystem and provide food for pollinators like bees and butterflies. The reimbursement program will pay applicants up to 50% of eligible expenses, not to exceed a project reimbursement cap for the proper installation of installing rain barrels, planting native trees, and installing rain gardens. Please see the website for eligibility and more information.
No matter how or where you spend your Earth Day this year, it is always good to be mindful of our environment and preserve, and conserve what you can. We all would like to think that the world will be in perfect shape and have all that we need for years to come, however, there is no guarantee. Doing your part, even in the smallest of ways, can start to make a difference in what needs to be done for our future generations.