Ask Cathy Pool Party Recap!
Posted by Ask Cathy Marketing Group on Monday, July 25, 2022 at 1:00 PM
By Ask Cathy Marketing Group / July 25, 2022
Comment
Recap of the Ask Cathy Pool Party!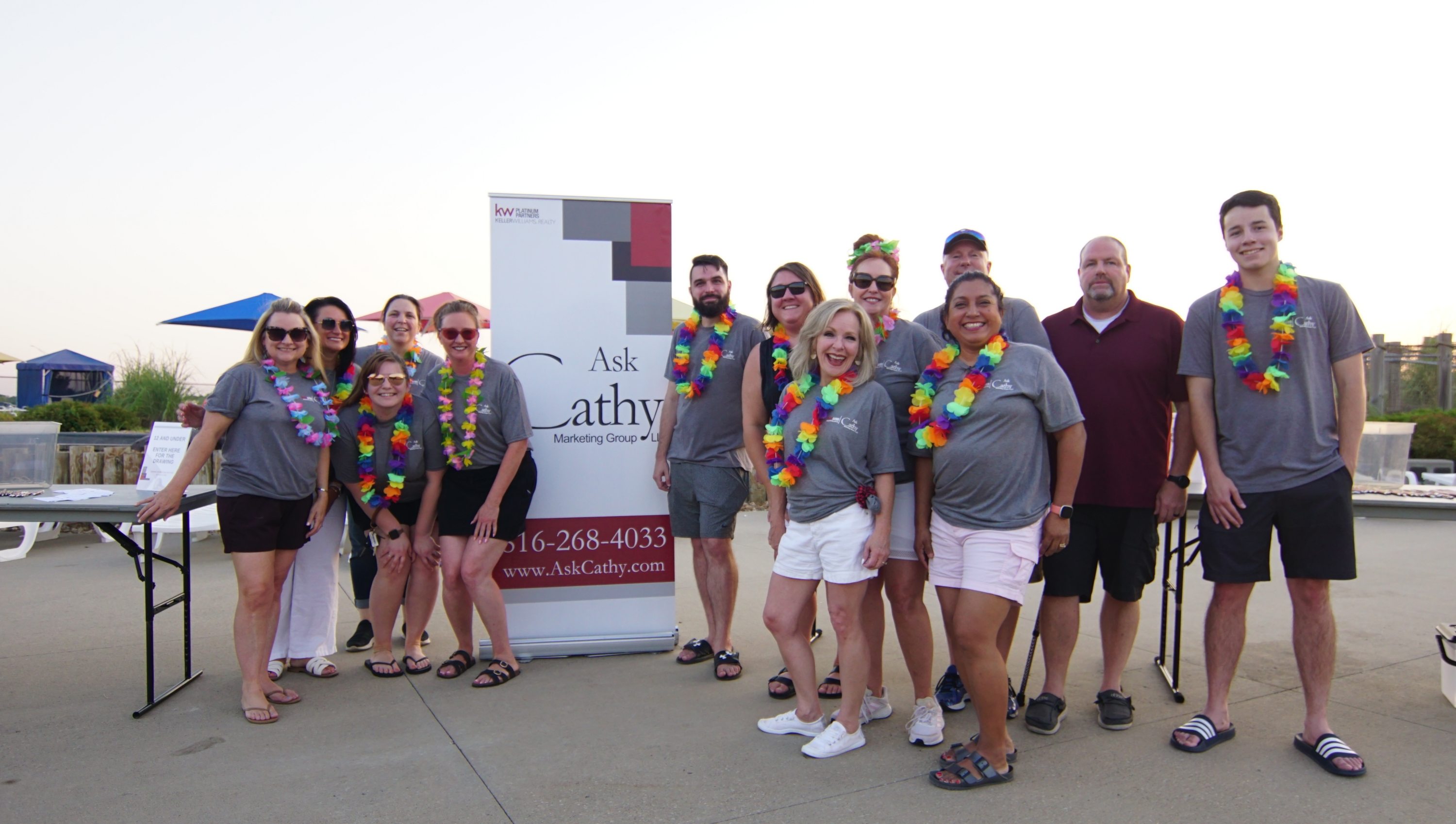 Did you miss out on the Ask Cathy Pool Party last Thursday at Summit Waves? Don't worry, because we've got you covered with everything you need to know about the party, and more information about our next event. We would also like to give a special thank you to Coffelt Land Title for helping us throw one of our favorite events of the year, and to Summit Waves for hosting all of our Ask Cathy family!
Check out our video below to see the highlights of the night!
Signing Up For Giveaways and Splashing Around!
Around 8:30, the gates of Summit Waves were opened, and we were overjoyed to see our past clients start walking in to enjoy the event. The whole Ask Cathy team was present to talk with our past clients, and man the tables in order to get everyone signed up for the giveaways later that night!
Biggest & Smallest Splash Competition
One of the highlights every year at the pool party is undoubtedly the biggest and smallest splash competition. All are welcome to attempt to drench onlookers by creating the biggest splash or to impress the crowd by dropping into the pool as stealthily as possible. After many attempts, two were crowned as the respective winners of their competitions, and hopefully, they will be able to defend their titles at next year's pool party!
Giveaways for Adults & the Kiddos!
After the competitions, the giveaways started, alternating between a giveaway for adults, and a giveaway for the kids. Among some of the items this year for the adults were TVs, a cooler, a grill, an air fryer, Ring doorbells, and assorted gift cards. For the kids, we gave away a Nintendo Switch, Amazon gift cards, and a Nintendo eStore gift card! We love giving back to our clients, who have given us so much by allowing us to continue to do the things we love!
Get ready for the 20th Anniversary Party!
We loved seeing all of our past clients and their loved ones at the pool party last Thursday, and we can't wait to see everyone again on September 17th as we celebrate our 20th year in business! We'll let you know more about the details as we get closer to the date, so keep a close eye on your mailbox for more information coming soon!