Apple Picking in Kansas City
Posted by Ask Cathy Marketing Group on Tuesday, September 6, 2022 at 1:00 PM
By Ask Cathy Marketing Group / September 6, 2022
Comment
Apple Picking in Kansas City: The Perfect Fruits of Your Labor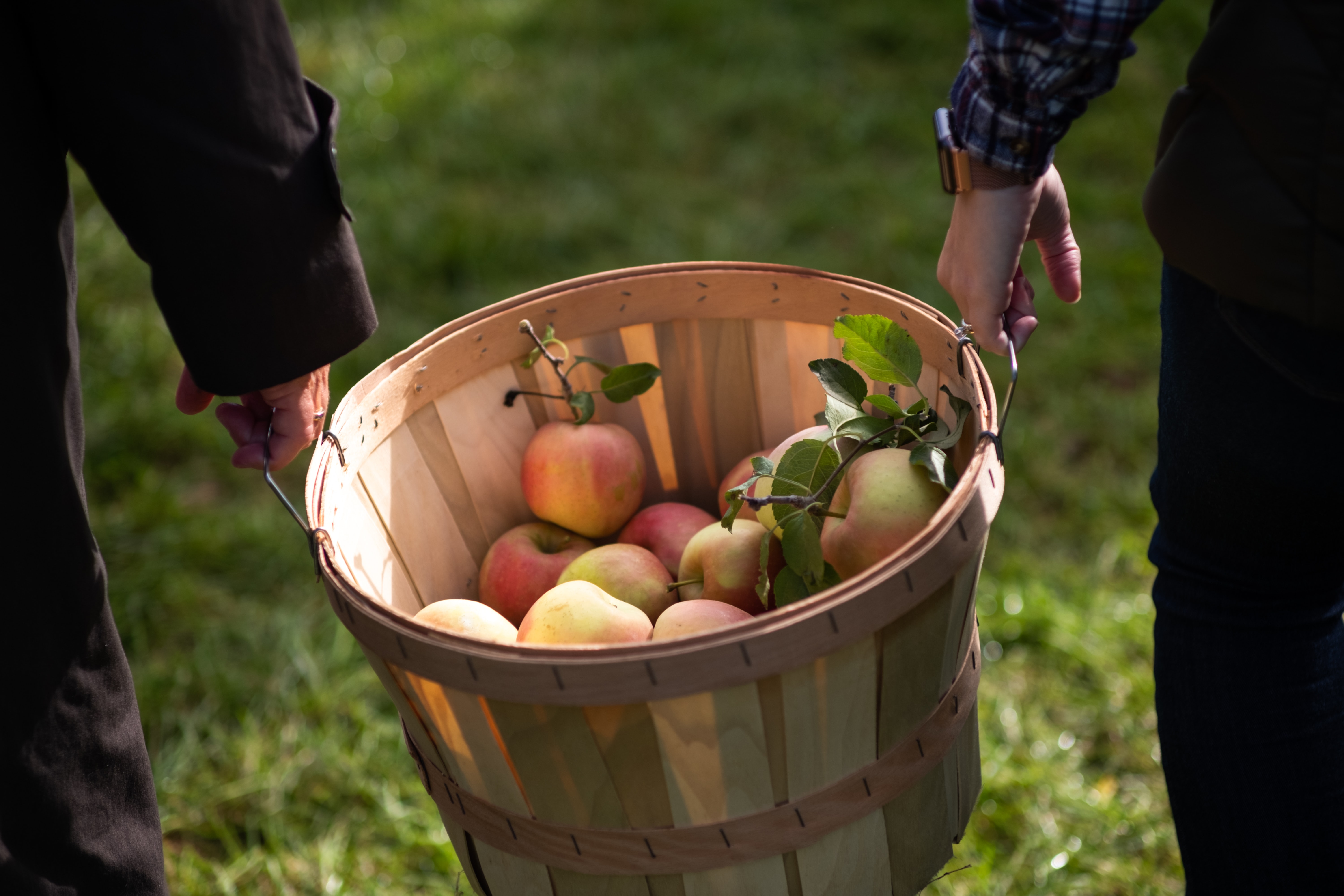 Photo by Ryan Arnst on Unsplash
Fall is nearly here, which means that it is the perfect time for apple season. Instead of just picking up a bag at your local grocery store or farmers market, put in a little sweat equity and take part of the day to pick your own apples. Our area and beyond have some wonderful farms and orchards to spend a few hours, or even a whole day exploring. "They" always say things are better if you work for them! Surely this includes apple picking too.
What Apples are the Right Apples?
With 7500 different kinds of apples available throughout the world, (2500 kinds are grown in the United States), it only makes sense that different apples have taste, texture, and characteristic differences. Did you know that certain kinds of apples are good for certain kinds of functions? In the case of baking, saving, juicing, and just plain eating, it seems that all apples are not created equal. Though this list isn't completely comprehensive, we've broken down some common varieties for each category.
Baking: Granny Smith, Braeburn, Cortland, Pink Lady, Jonathan, Honeycrisp, Empire
Apple Butter: Fuji, Golden Delicious, Braeburn, Cortland
Applesauce: Jonagold, Macoun, Golden Delicious, Mcintosh
Apple Cider: Gala, Fuji, Mcintosh, Cortland, Honeycrisp
Just Eating: Gala, Fuji, Honey Crisp, Mutsu, Liberty, Mcintosh, Ginger Gold, Golden Delicious
Apple Picking Etiquette
Though each orchard you may visit will most likely have its own set of rules and guidelines, here are some things we think are important to remember on your visit to an apple orchard.
Please pick apples the correct way so as to not damage the tree - The correct way to pick apples is to twist, not to pull. Pulling can result in other apples falling to the ground, bruising, and potentially being wasted. Use two hands and twist gently so that the stem comes away from the branch naturally.
Treat your apple gently - Apples bruise easily and therefore, should be treated with kindness so that they are in their best condition when they travel home with you. Please do not discard apples you may have bruised by handling.
Do not climb the trees - Apple trees can be easily damaged by climbing or hanging on their branches. The additional weight of a person, in addition to the weight of its apple supply, makes the tree susceptible to damage. Please be kind to the trees.
Do not pick apples and abandon them - Some people pick apples or multitudes of apples solely for the purpose of pictures. Please do not be one of those people.
Keep an eye on the kiddos - It is easy to get distracted while apple picking, but most orchards are also working farms. For their safety, please be diligent in keeping an eye on the small ones that may be with you. Everything at a farm can be a luring attraction.
Dress appropriately - In addition to wearing sunscreen, wear a hat if possible, and make sure to stay hydrated. Dress in comfortable clothing and shoes that you don't mind getting bit dirty, and be prepared to do some walking on uneven ground.
Now that we've gotten that business out of the way, here is a list of some fantastic places to pick your own apples in our region. Be sure to visit their websites or Facebook pages for the most up-to-date information on picking times, and what type of apple is in season. At some farms, you may need to make a reservation in advance in order to visit, so definitely plan ahead.
Happy picking & have fun apple lovers!
10455 N Hwy, Platte City, MO 64079
3341 N. 139th St. Kansas City, Kansas 66109
Gieringers Family Orchard & Berry Farm
39345 W 183rd St, Edgerton, KS 66021
John & Linda's Fruit and Berry Farm
2428 Texas Prairie Rd, Bates City, MO 64011
Johnson Farms Plants and Pumpkins
17701 Holmes Rd, Belton, MO 64012
2050 Idaho Rd, Williamsburg, KS 66095
5455 SE State Rt Ff, St. Joseph, MO 64507
1 Crawford Lane, Liberty, MO 64068
15380 Edgerton Rd, Gardner, KS 66030
Historic Weston Orchard & Vineyard
18545 Co Rd H, Weston, MO 64098
16300 Wilkerson Rd, Weston, MO 64098
Make sure to check back with us next week, because we'll be back with some great apple recipes for you to transform "the fruits of your labor" into delicious creations. You can never have too many delicious ways to prepare an apple! So be sure to check back!